Tips For First Time Backpackers, everything you need to know, plus a couple of my insider secrets for making your trip the absolute best possible.
Backpacking is a super fun way to get out and see what the outdoors are all about. If you're interested in giving backpacking a shot but are unsure of where to start, you've come to the right place.
Keep on reading to learn all of my favorite tips and tricks for making your backpacking trip the best it can be.
For the record, I started going on overnight backpacking trips with a couple of girlfriends during my first years of college, and it was so liberating.
There's something about planning a trip, packing my gear, and navigating to a crystal clear alpine lake that makes me so happy.
Tips For First Time Backpackers Things You Need to Know
Backpacking is a beautiful way to get out and about. You can literally go almost anywhere you'd love to adventure to, hike for a couple of hours or even days, set up camp, and enjoy breathtaking views of nature. However, backpacking requires more planning than simply walking out your front door with an overnight bag slung over your shoulder.
Before going on your first trip, make sure you have the appropriate gear and know these backpacking tips for beginners.
Let's Get fit!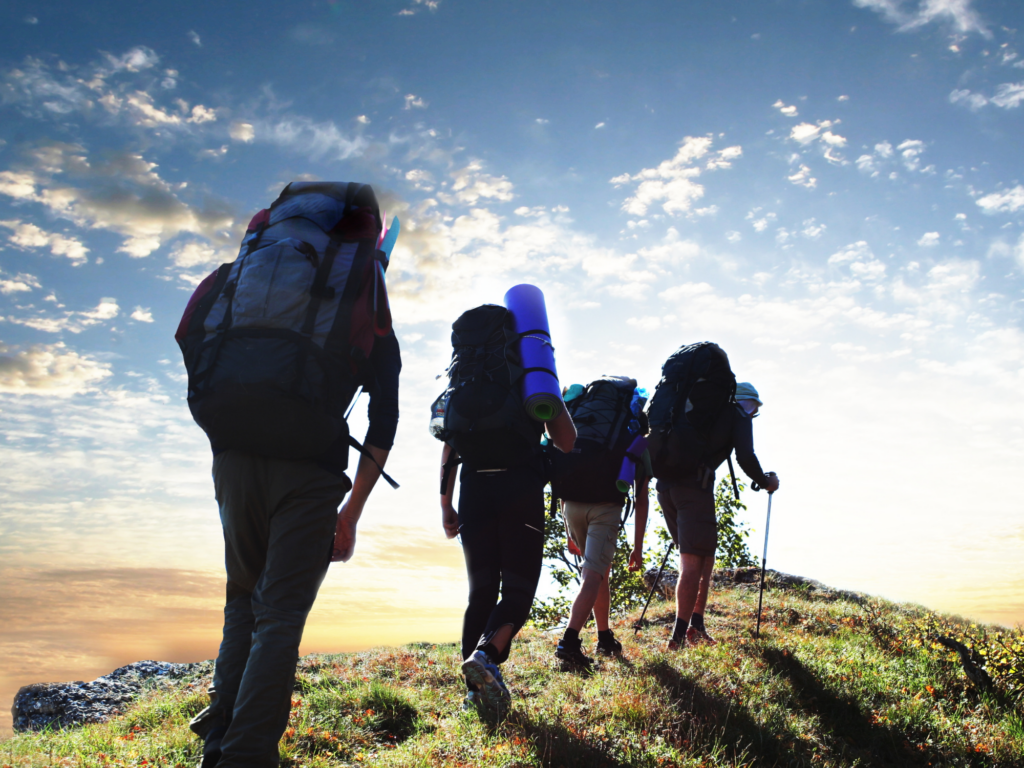 Hiking miles and miles through rough terrain takes a decent amount of physical fitness. However, you may be surprised at how quickly you can build endurance by just getting out and doing the thing, the backpacking thing.
If you're looking to get in shape before hitting the mountains, think of how much happier your body will be. Your knees won't be screaming at you on the way down, and your body will feel lighter during the climb. However, the best part of all this is that that mountain you thought was steep will soon just be a mild slope that's easy to conquer.
Some get-fit quick workouts could include burpees, stair steps, or walking on the stair stepper with a couple of degrees of incline. If you'd rather skip the "workout," an excellent way to get in shape for hiking is to head out hiking with all the gear you're expecting to wear during your backpacking adventure. Don't forget to wear the same shoes and socks you intend on bringing on your trip so that you can solve any comfort or blister concerns before leaving.
Open Up That Gear! Best Tip For First Time Backpackers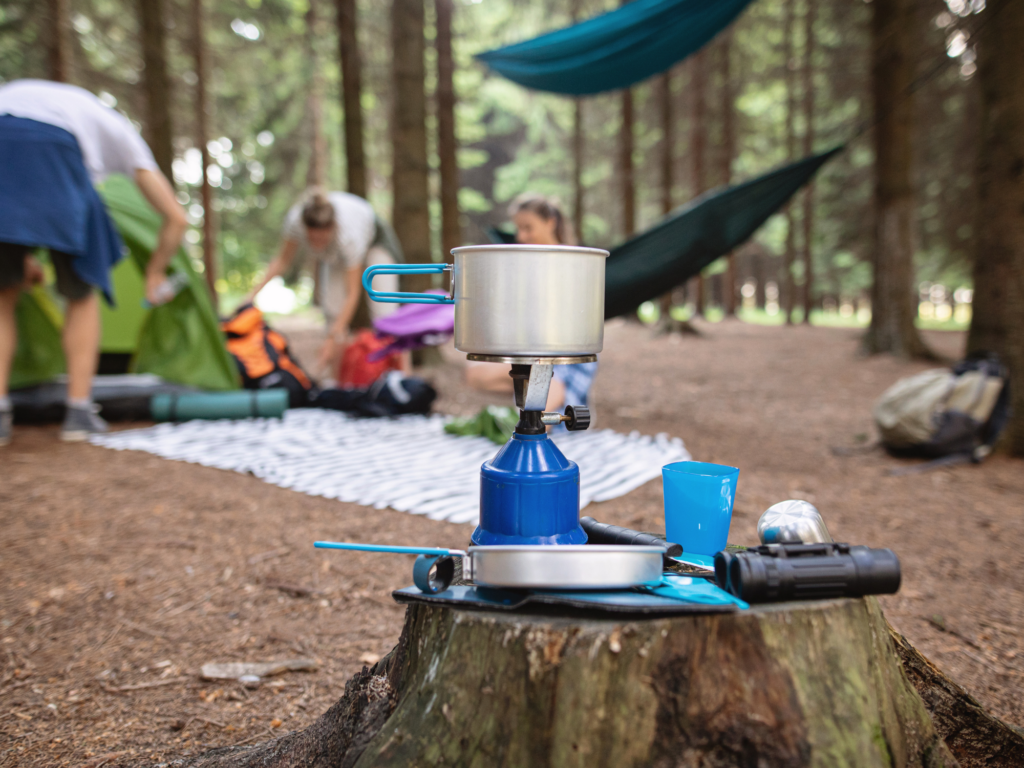 No one wants to feel like the complete newb when backpacking. This is an excellent opportunity to organize your camping gear, test the weight of your pack, and give that new backpacking stove a test run. Don't forget to open your tent and SET IT UP.
Obviously, setting up a tent isn't rocket science, but if you get to camp late at night or it's getting a bit dark, it's a good idea to have an idea of how your tent works.
Learn The Intricacies of Your Equipment
Take the time to learn about each piece of equipment you'll be taking with you on your camping excursion, practice setting it up and taking it down in a variety of settings, and so on. This will spare you a lot of aggravation while out there in the wild.
Start With a Short Overnight Trip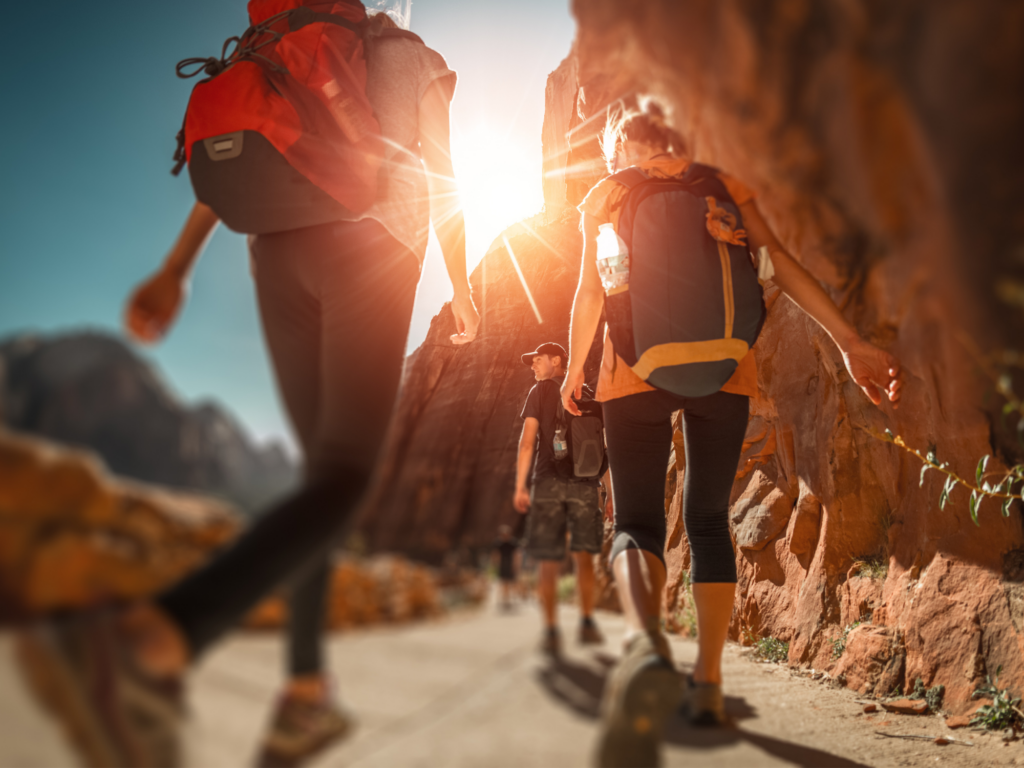 It's a good idea to start small when going on your first backpacking excursion. An overnight trip to a well-known area will provide you with a safety net for your first hike. You'll also get a sense of what to bring and how to carry it, as well as an indication of how far you can hike each day.
Get In Tune With What You Packed For Your First Backpacking Trip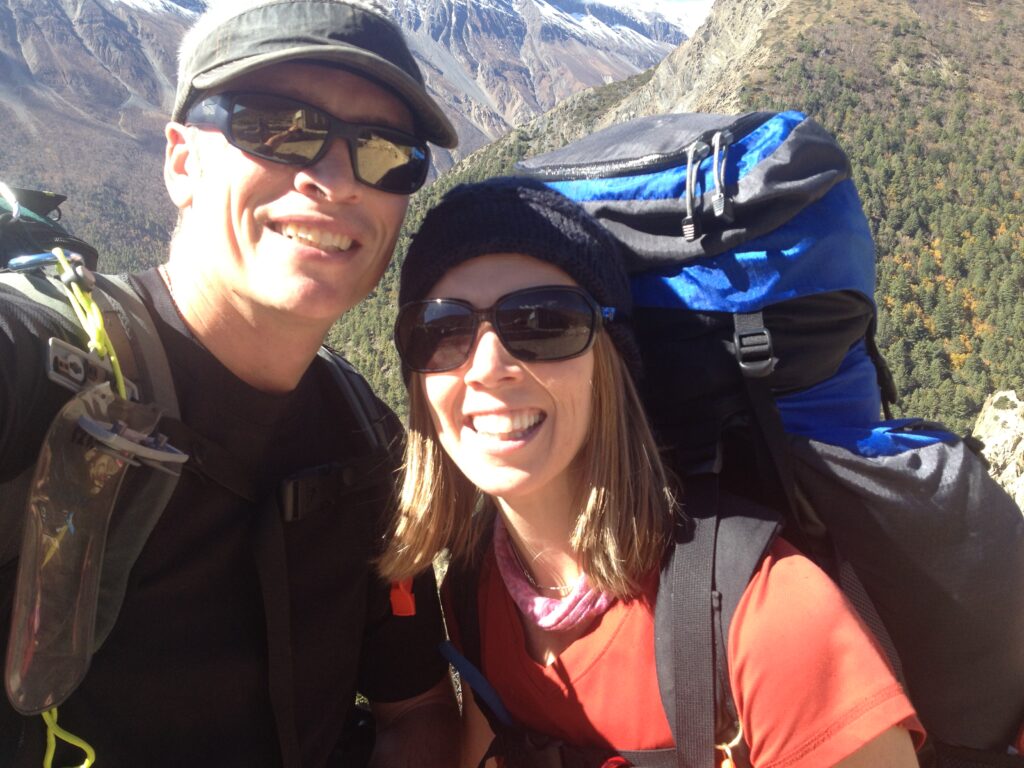 Did you pack too much stuff? Is your sleeping bag warm? Do you wish you'd brought trekking poles? Are your hiking boots too small for you? Do you wish you would have brought a secret treat to surprise all your friends with after a long day of hiking?
Pick a Date For Your Backpacking Trip
I know that picking a date for your trip sounds like an obvious tip, but the time of your trip and the weather during that time will depend on the backpacking adventure you choose to do.
Do some research to discover when the best time to go backpacking in a specific area is. Be sure to avoid cold, windy, or stormy months, and even look for things like bug/mosquito season.
In snowy mountainous areas, early summer might indicate that the trail is still being cleared of winter snow, so double-check the route before you go. Most of the time, you can bet on good backpacking conditions in late summer and early fall; however, this is dependent on local fires.
Things to Consider When Picking A Date For Your Backpacking Trip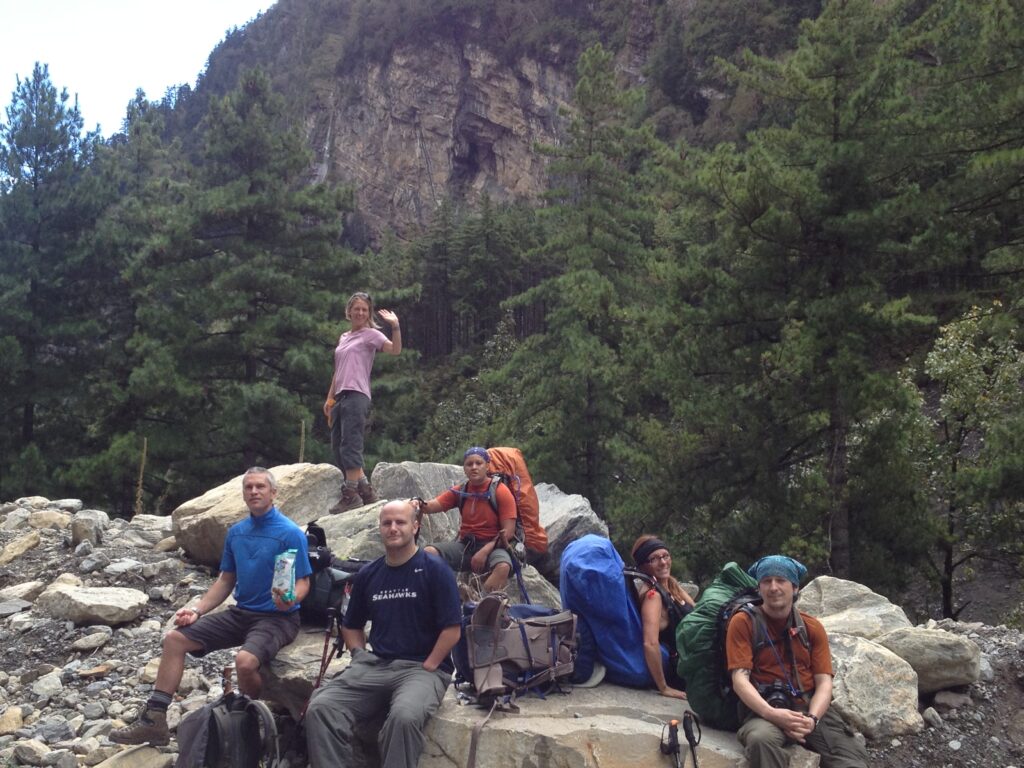 Is it too early to hike in the area you've chosen? This is a BIG one to take into consideration. I've gone on one too many hikes where I ended up with bloody shins because I was post-holing through coarse snow to get to our backpacking destination.
Will It Be Too Smokey? As we know, we're faced with the inevitable forest fires every summer. Keep this in mind when choosing when and where you hike. The likelihood of you encountering forest fire smoke increases during late summer and early fall.
Will the tides of the Ocean affect my hike? I know this sounds a bit crazy, but we were almost delayed two full days due to the shift in the waves during our coastal hike.
Research Your Route- Valuable Tip For First Time Backpackers
One of the most crucial things to consider before going on a backpacking trip is to know your route thoroughly. Make preparations by researching the area you'll be visiting and the types of backpacking essentials that will be needed.
Questions to Answer Before Hitting the Trails
What's the expected hiking time for the route you're looking at?
What is the elevation gain?
Is there any dangerous wildlife (bears, mountain lions, wolves)
What kind of terrain to expect (rocky, bouldery, sandy, water crossings)
Where to find water sources along the way (can you use a steri-pen to replenish your water)
Camping spots (are there various camping spots to choose from if the site you intend to stop at is already occupied)
Location of ranger stations (safety purposes)
Exit points (can you cut your trip sooner than planned if you or a friend needs to stop hiking)
Answering the questions above will assist you in mapping out your trip, preparing appropriately, and helping to ensure that you don't encounter any unexpected surprises during your trip.
I hate to be the overly cautious one, but backpacking can be as remote as you choose to make it. Knowing your route and the shortcuts you may need to take to "cut out early" will make things much more enjoyable.
In any case, always have a paper map and a compass on hand in case you get lost. Trails may be difficult to distinguish in certain regions, and what if your phone runs out of juice or gets disconnected?
Knowledge is power, and in backpacking, information is critical.
Check the Weather Forecast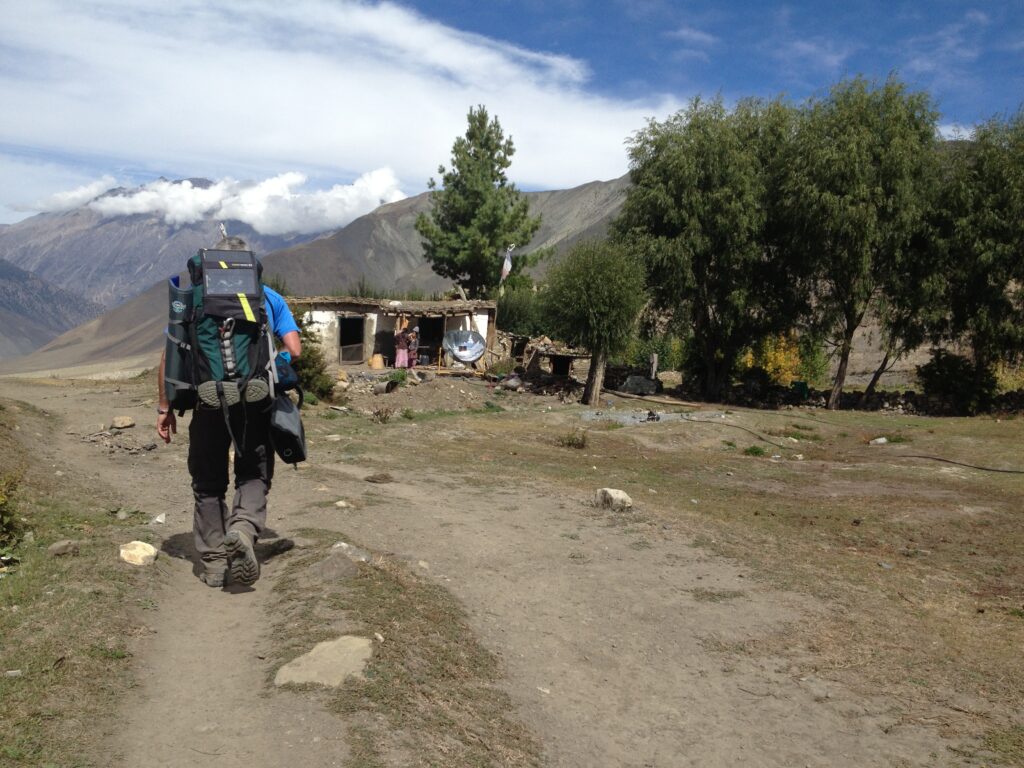 Although it's impossible to know precisely what the weather will be like, checking the forecast before going on a backpacking trip is always a good idea, especially if your path leads you through any hazardous mountain ranges or open areas.
We've done some pretty Epic backpacks and hikes over the years. If you'd like to learn more about our Machu Picchu packing list click here. If you're interested in exploring Nepal here's our Annapurna Circuit Trekking list. How about Albania? Learn about the epic Valbona Trek here
Plan Your Transportation
Depending on where you're going backpacking, take some time to think about the transportation needed to get to your destination. For example, if you're going to the Olympic National Park outside of Seattle, you may need to factor in some ferry time for your commute.
Are you the kind of hiker who likes to make an out and back trip? If so, it makes the logistics of driving relatively easy but think about how much more ground you could cover if you shuttled a car so that you're able to do a one-way hike.
Do You Need To Reserve Permits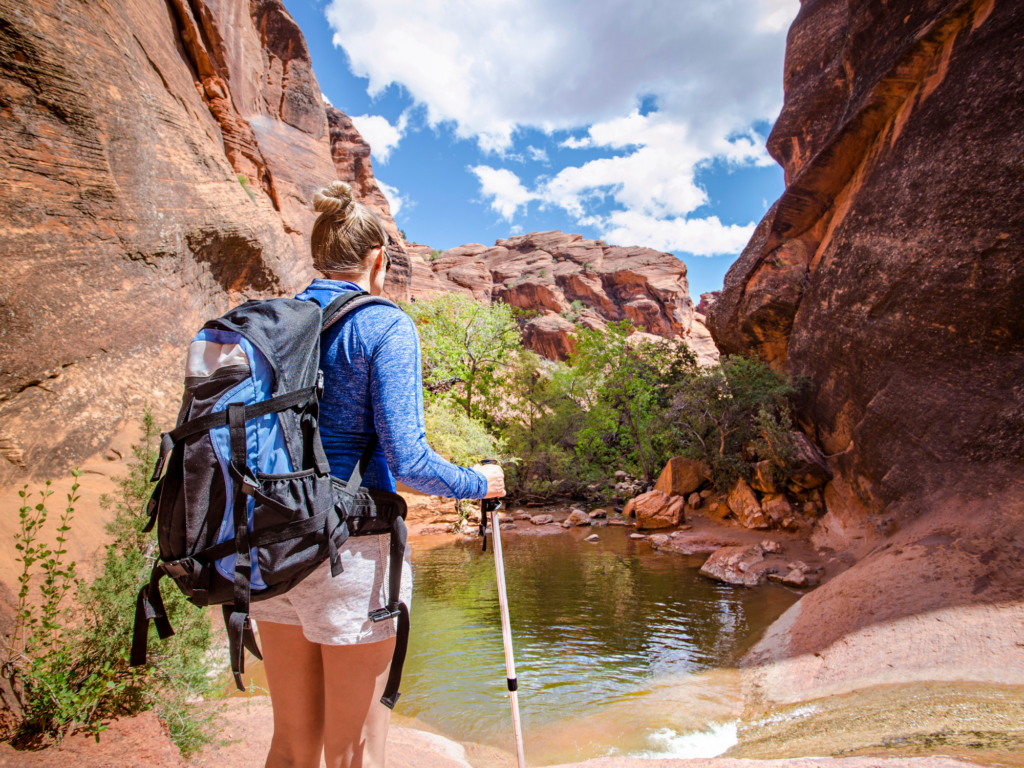 Check to see whether a permit is necessary after you've decided where and when you'll be backpacking. This is an easy step that even seasoned backpackers sometimes overlook, regardless of their experience level. Many trails, especially popular routes in National Parks, require Wilderness Permits that must be booked months in advance.
Some permits are available on a first-come, first-serve basis for popular routes and weekends, but you'll need to arrive at the ranger station early to get one and have an alternative plan if you're unable to obtain one.
Know Your Backpacking Gear Budget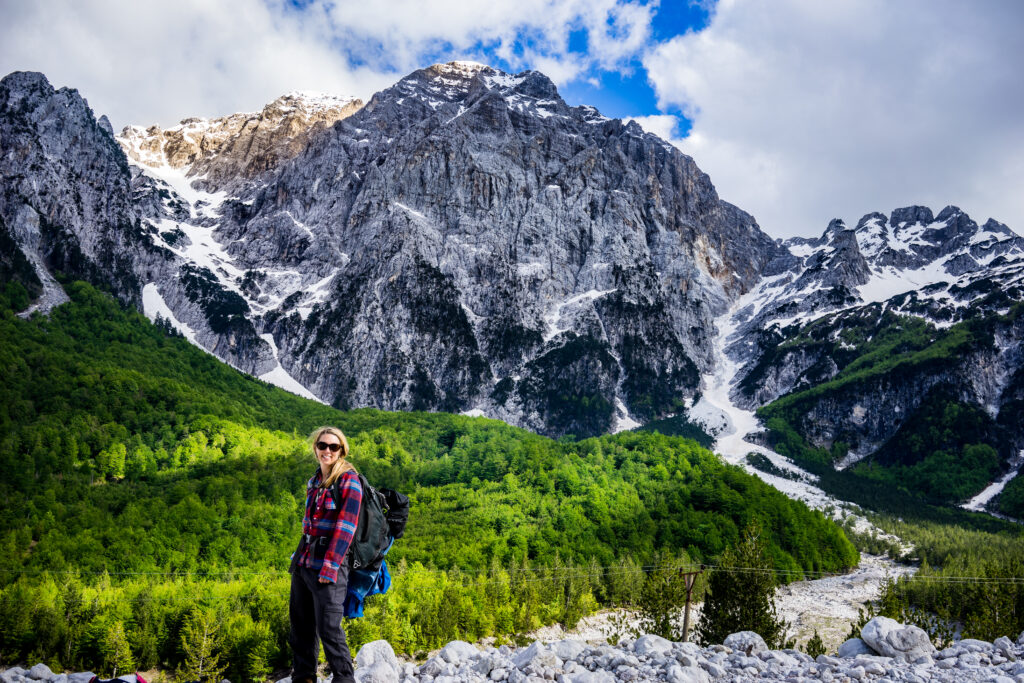 Yes, backpacking can be done on a budget, but invest in some quality gear if you want to make the trip easier both physically and mentally. Quality equipment will last longer (saving you money over time) and enable you to have a more pleasurable experience overall.
Pack Appropriately- One of The More Difficult Things to Do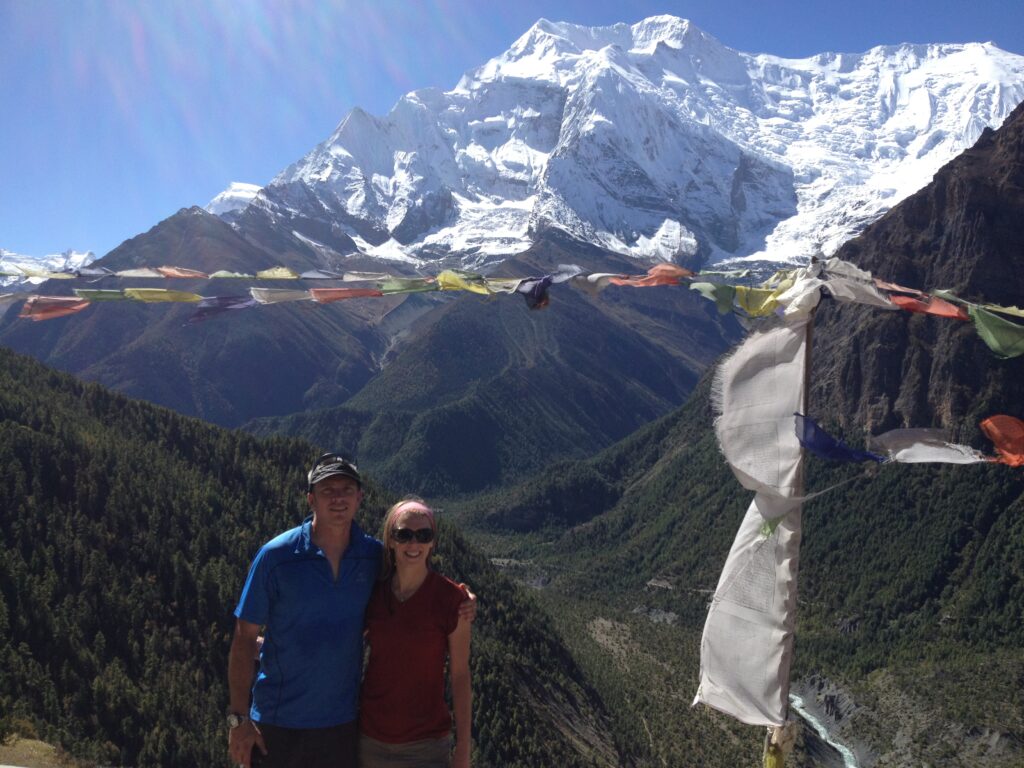 Overpacking your backpack is a common blunder that can lead to unnecessary weight, leading to sore muscles and perhaps even blisters. Nobody has time for this. Packing can be tricky as there's nothing worse than being weighed down by unnecessary items, but you also don't want to find yourself stranded without the proper essential backpacking gear.
Overnight backpacking gear differs from day hiking equipment. A beginner backpacker may want to use a backpacking checklist to help them choose what they need.
Bring the Essentials
A Comfortable Backpack
Yes, backpacks can be expensive; however, if you choose a good one, you can have your backpack for a LONG time. In fact, I still have the same backpack I bought almost 20 years ago. When choosing a bag, be sure to find one that fits you! When you're at the store, I recommend having someone versed in backpacking help you find the right fit. There's nothing more miserable than having a pack that doesn't fit right and gives you back pain or rubs you raw.
Unless you're going on HUGE backpacking trips, you really don't need a super big one. The bigger the pack is, the more you'll put into that pack, making it heavy! Learn to pack the essentials and leave the makeup and excess clothes behind.
Are you hoping to make traveling with your toiletry pack easier? If so check this out
1-2 Person Backpacking Tent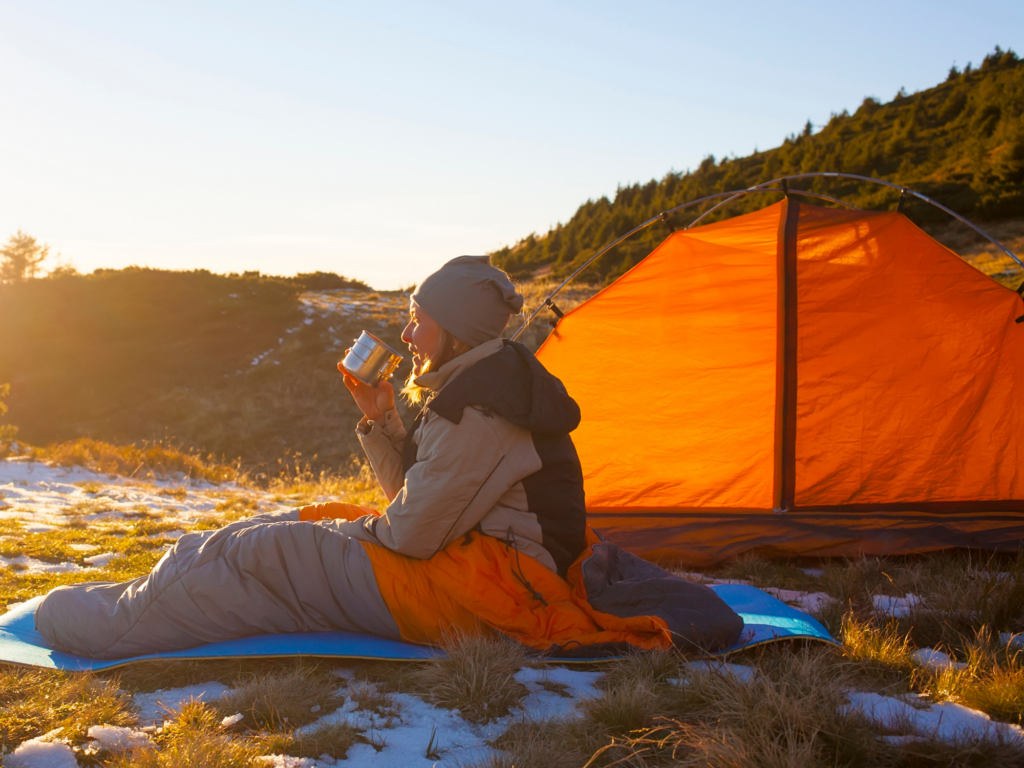 A sleeping bag, a backpacking tent, and your backpacking pack are probably the most expensive items you'll be buying. Be sure to find a small tent that is lightweight and easy to carry in your backpack but is still comfortable enough to fit you and a friend (if you choose to sleep with a friend). A good w
Realize that this tent is your refuge from whatever the backcountry throws at you, so you want it to be durable, weatherproof, and easy to set up and break down. I recommend sticking with a tent that is 3-4 pounds.
Sleeping Bag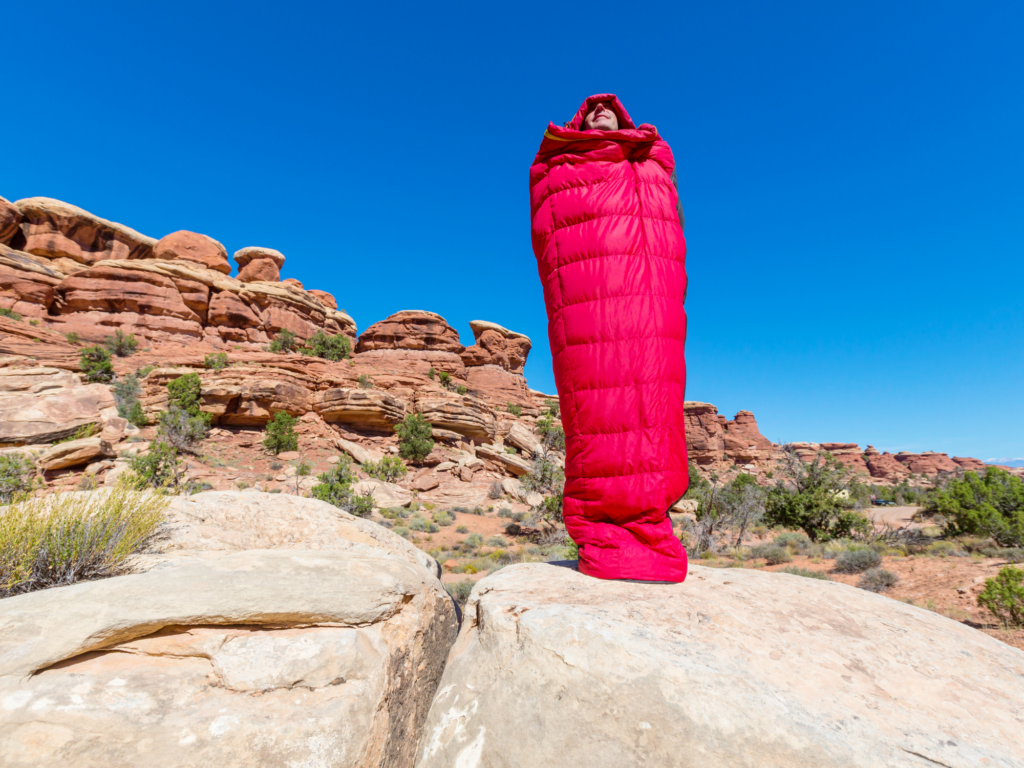 Yes, there's one last big-ticket item on this list. If you can borrow a bag from a friend, go for it, but if you want to purchase a new sleeping bag, consider the temperature rating that will work best for you and the kind of overnighters you'll be doing.
When it comes to sleeping bags for backpacking, the most comfortable design is a lightweight mummy shape or semi-rectangular shaped sleeping bag. There are a few essential things to consider when it comes to sleeping bags. Choose a 3-season bag that can be further insulated in the winter or unzipped for ventilation when it's hot. The insulation and other features are entirely up to you.
Backpacking Pillow
Yes, backpacking is all about only taking the necessities but that doesn't mean you can't be comfortable. Bring a packable pillow and get a good night's rest even while backpacking.
If you're short on space, I've used my down coat in a pinch to substitute as a pillow .
Backpacking Stove and Fuel
For your first backpacking trip, I recommend buying a fresh can of fuel to go with your backpacking stove. No one wants to end up in the backcountry without the fuel needed to cook your meals.
Say Yes to Sleeping Pads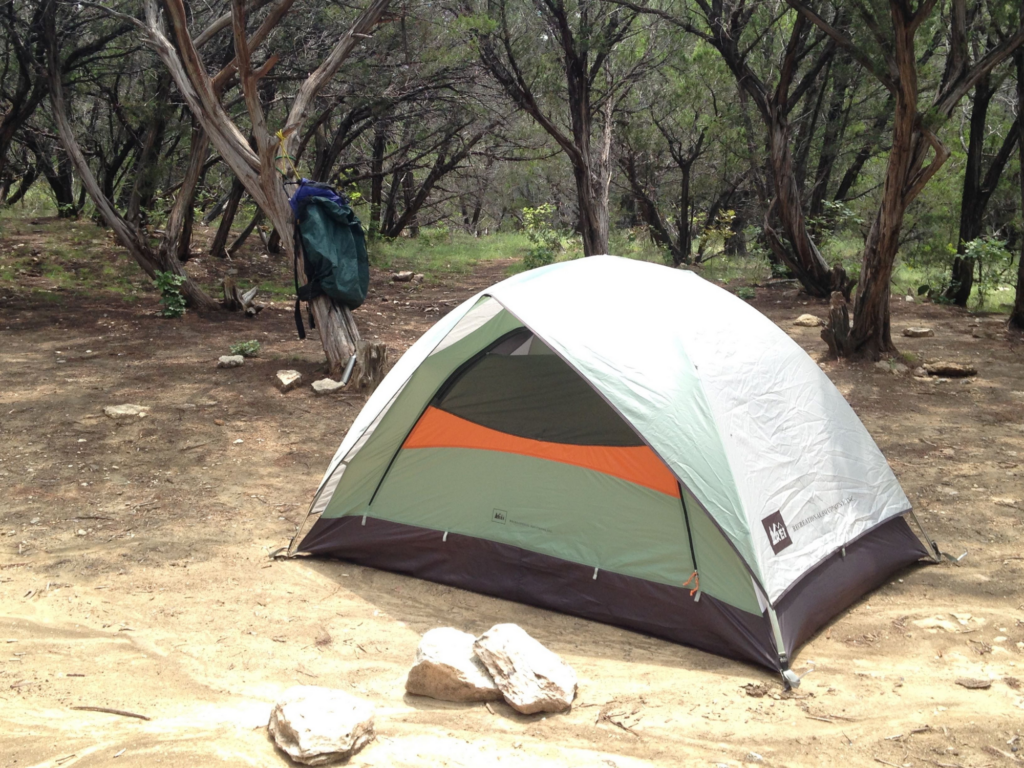 In my opinion, a sleeping pad is a must. Not only does a sleeping pad offer comfort, but it also provides a bit of warmth.
Sleeping pads come in various styles and sizes; Beginner backpackers should pick a lightweight, cushioned pad that can compress down small and withstand some abuse.
Multi-Use Tools Can Be Very Helpful
One of my favorite things to take on any backpacking trip is a multi use tool (something similar to a swiss army knife). Multi use tools, allow you to be prepared for anything that may come your way. In my opinion the best ones come with scissors, a bottle opener, a knife and a set of pliers.
Clothing, Layers and Staying Comfortable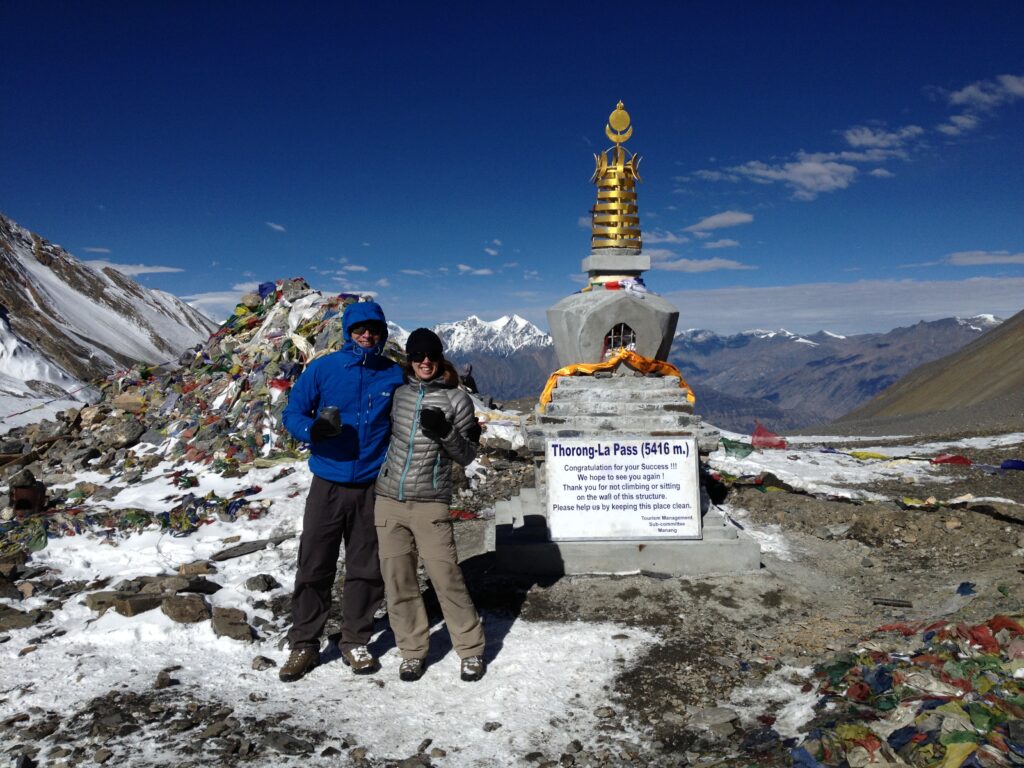 Make sure you have the proper hiking gear for your trip. Taking adequate clothing will make all the difference between a pleasant trip and one that is miserable.
While preparing for your trip, remember to bring clothing that will keep you warm and dry in chilly weather and cool and comfy in hot weather. One of my favorite backpacking gear choices is hiking pants with a lot of pockets or ones that convert into shorts.
Bring the Right Amount of Food and Water
Food for a backpacking trip is one of the most important decisions you'll make as a beginner backpacker. You want to eat well, but you also need it to be portable and light.
Pre-made dehydrated camping meals may not seem to be very appetizing. However, some of them are actually delicious. They also take a lot of the work out of meal preparation, allowing you to concentrate on other parts of your trip. Common meals that people take backpacking include dehydrated or freeze-dried meals, pre-packaged foods, canned food, oatmeal, trail mix, and energy bars.
When planning your food and water for the trip be sure you bring enough food to cover your entire trip for all 3 meals. It's better to be safe than sorry, nobody wants to run out of food or get stranded an extra day without any food. As i mentioned above you'll want to do a bit of research prior to leaving to determine if there's safe places to get water along your hike. Often times you can find a fresh spring or use a Steripen to sterilize your drinking water.
Don't forget to consider secure food storage, especially if headed to bear country.
Always Carry a First Aid Kit
Every backpacker should have a good first-aid kit. It should contain the essentials such as bandages, antibiotic ointment, pain relievers and supplies specific to your location or climate in case of an emergency.
If you're backpacking in a hot desert, be sure to pack snakebite and scorpion sting remedies. Bring items like moleskin for blister prevention, hand warmers, and gloves to keep your hands warm if you're hiking in cold weather.
To learn more about how we set up our First Aid Kit check this out
Bring a Head Lamp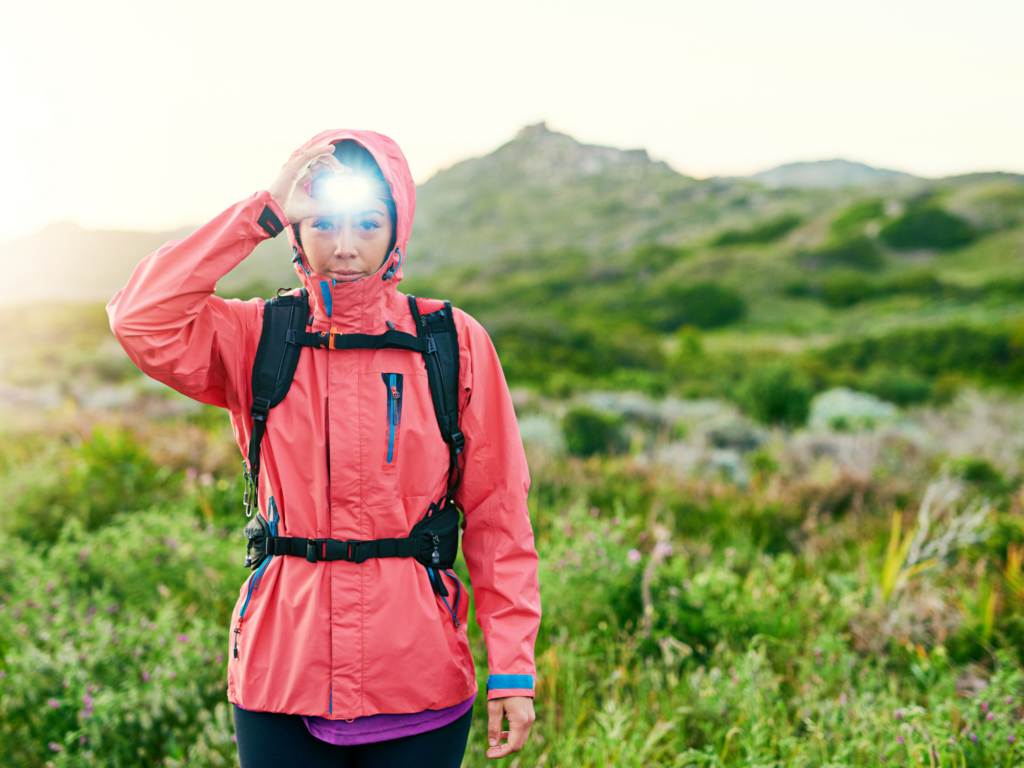 In my eyes, a headlamp is a necessity, like a first aid kit. A headlamp is ideal for setting up camp in the dark, gathering firewood after the sun has set, navigating around the campsite during the middle of the night, and having a light when you have to relieve yourself amid the darkness.
Find Someone To Hike With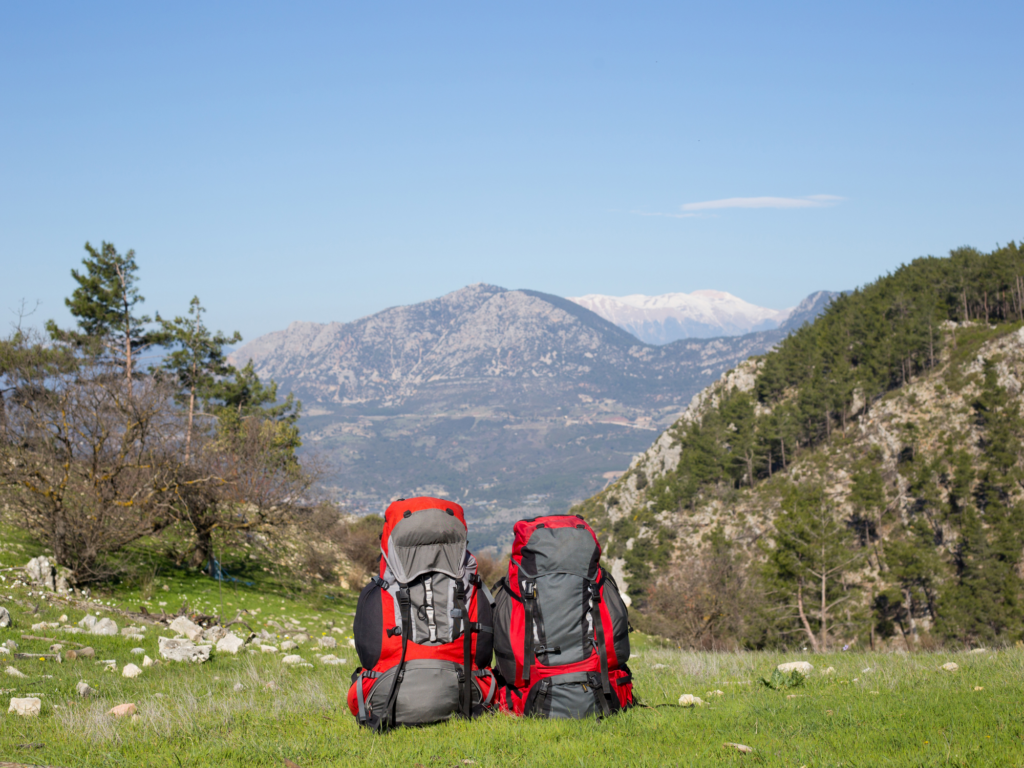 This is an obvious one. If at all feasible, try to go hiking with someone else, especially if you're a beginner backpacker. Not only will this add to the joy of the trip, but it will also increase your level of safety by providing a second pair of eyes in case something goes wrong on the trail.
Take Breaks Stay Hydrated and Enjoy The Scenery
Backpacking is not a race, it's about enjoying nature and the fresh air. Not knowing one's limits is among the most frequent errors made by beginning backpackers. Backpacking can be physically and mentally straining, so don't be scared to take rest periods when required! Take a break, sit down, eat a little something and drink some water. Once you've given your body a rest, you'll feel considerably better.
It's also critical to drink enough water when hiking. Dizziness, headaches, and even death can result from dehydration.
Don't forget to bring enough water and quench your thirst frequently, especially if the weather is hot.
Be Prepared for Anything and Everything!
Always be prepared for anything that can happen because nature is unpredictable, and backpacking could become dangerous.
Even if nothing goes wrong during your trip, being prepared for events is always the best way to go about it. This includes putting together a first-aid kit, headlamp, extra flashlight batteries, sunscreen, insect repellent, multi-purpose tool, duct tape, matches, knife (and possibly other essentials), and having a thorough strategy if you are to get lost.
Even if you don't intend to stay overnight, it is always a good idea to bring a Ferro rod with you. In the event of an emergency, you should also bring a whistle.
While out on the trail, being ready for the worst may assist you in relaxing and could potentially save your life one day.
Common Newbie Backpacker Mistakes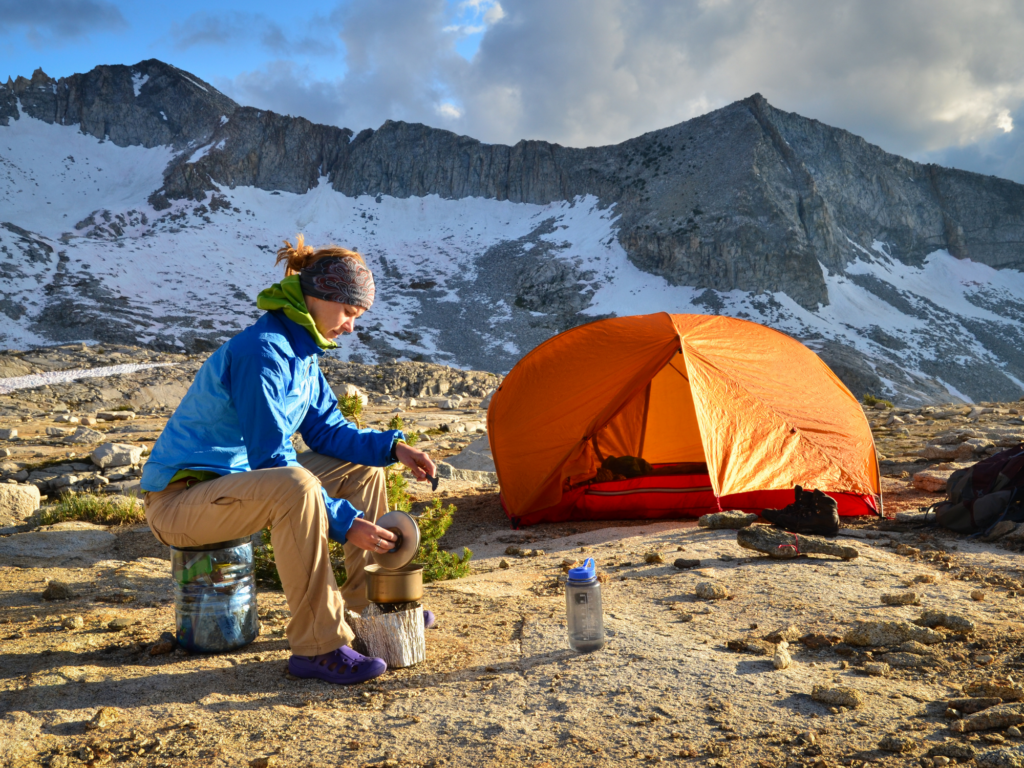 Not Securing Your Food Properly
There's nothing more disappointing than returning to camp only to discover that tiny (or big) mountain creatures have pillaged your food supply. To avoid this mistake, make sure all your food, toiletries, and waste are kept in odor-safe bags or beer cans.
When storing odor-free bags, they should be hung at least 200 feet from your campsite to prevent any undesirable animal encounters. I prefer to hang my odor-proof bags from a dry bag. This ensures that my food stays high and dry while I'm away.
Ignoring That Foot Rub You're Starting to Get
Taking appropriate care of your feet while backpacking is, without a doubt, one of the essential pieces of backpacking advice for beginners I can offer. To begin, always try to avoid getting blisters. It's a real pain to deal with them. It might also ruin your entire trip.
One of the most effective methods to avoid blisters is to change your socks regularly when you're hiking. I usually bring at least 2-3 pairs when I go backpacking. For hiking during the day, I typically carry two lighter thickness pairs that I will swap out frequently and allow the other pair to dry on the back of my backpack.
If you get a blister on your foot while backpacking (and trust me, you will one of these days), make sure you deal with it sooner than later. A hot spot is an area that is rubbing and will eventually turn into a blister; when you feel that friction heating up, be sure to take a break and deal with the issue as soon as possible.
Pro Tip: Carry some moleskin to apply to the areas that are starting to rub
Follow the Leave No Trace Principles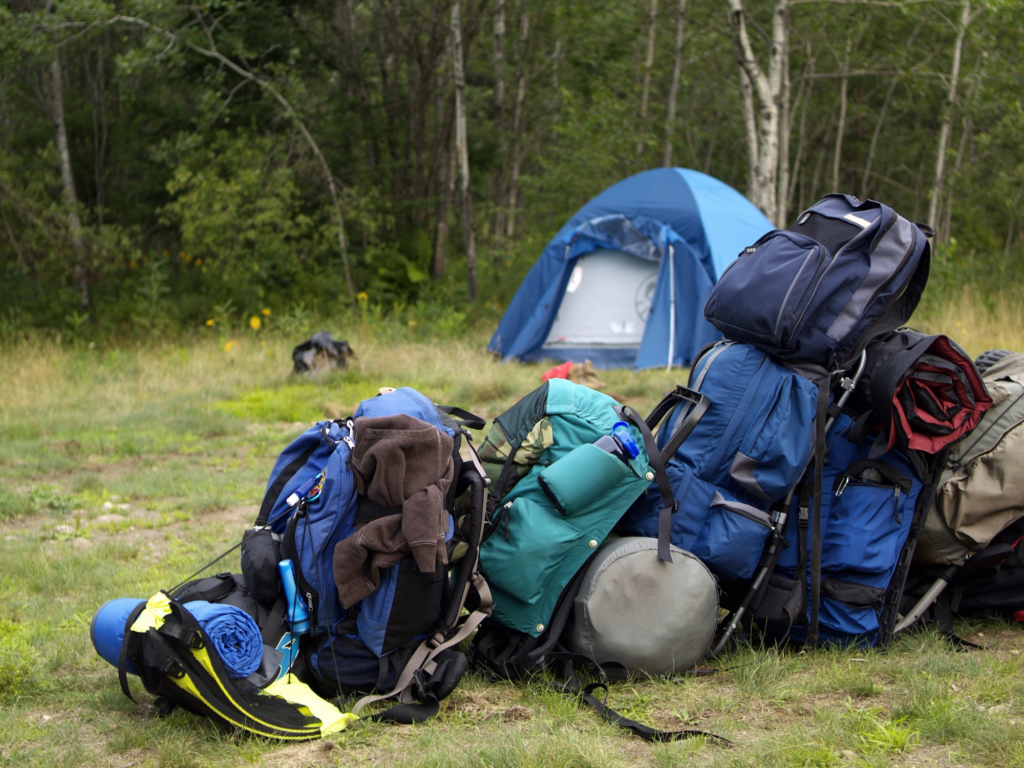 The Leave No Trace principles encourage sustainable outdoor activities and environmental care. The following are some of the best tips for traveling responsibly. Being aware of these standards before going on your trip will guarantee that you don't harm delicate ecosystems or cause any other adverse effects while enjoying your backpacking experience.
The Leave No Trace principles began in the woods, but they've been adapted to apply to any location—from remote wild areas to city parks and even your own backyard. They are also relevant for a wide range of leisure activities.
The 7 Leave No Trace principles are:
Plan ahead and prepare
Travel and camp on durable surfaces
Dispose of waste properly
Leave what you find
Minimize campfire impacts
Respect wildlife
Be considerate of other visitors
For more information, you can visit the Leave No Trace Website.
Backpacking For Beginners Is all About Geting Out And Exploring
Backpacking for beginners may appear complicated, but with these pointers and hacks, you'll be an expert in no time! Have a wonderful trip! If you follow these suggestions, you'll be well prepared to face whatever the backcountry has to offer.
If you're looking for some unique travel ideas, here's a list of our favorite places in the US
Do you have any other tips for first time backpackers that we missed? Let us know in the comments below!