The largest freshwater lake in all of Southeast Asia, Tonle Sap, is a fascinating look at a truly unique way of life. The floating villages complete with schools and medical clinics are like nothing you've ever seen.
While Siem Reap is best known for its magnificent temples and the all-mighty Angkor Wat, there is another worthy visit nearby, Tonle Sap Lake. Located just 15 km south sits a tremendous lake full of floating villages and a diverse ecosystem. Tonle Sap offers up a terrific contrast when you're ready for a break from the temples.
Tonle Sap loosely translated, "great lake," is the largest freshwater lake in all of Southeast Asia. It offers a unique eco-system and is vital to the area's food supply. The lake is filled with floating villages and long boats zipping around moving people and goods to and fro. A cultural and natural mecca not to be missed.
The lake dramatically fluctuates in size between the seasons, from 1,000 sq mi to over 6,000 sq mi during monsoon months. It is home to three noteworthy villages, Chong Khneas, Kampong Phluk, and Kampong Khleang.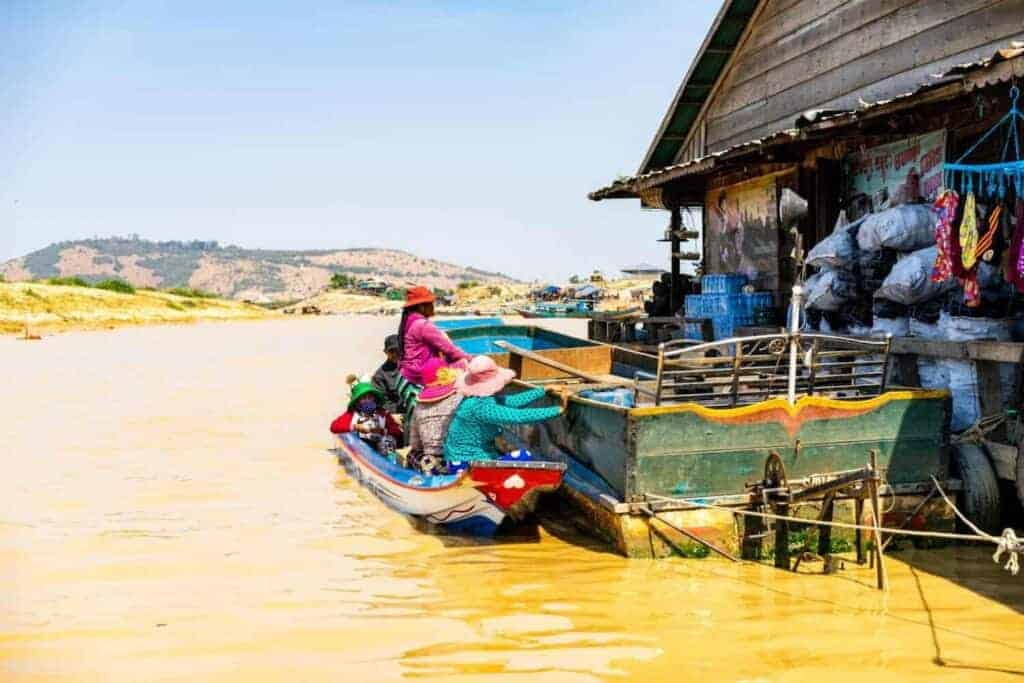 The mighty lake is fed by the Tonle Sap river which connects to the massive Mekong river. During the wet months the Mekong river becomes so powerful that it pushes up the Tonle Sap river reversing its flow, filling this mighty lake.
The lake provides for a rich biodiversity of fish, birds, reptiles, and other mammals that call this lake home. The area is a bird watchers mecca with more than 100 varieties of waterbirds including several threatened and endangered species.
The shoreline is home to turtles, crocodiles, otters, and leopards. The water itself provides fish for over 3 million people, over half the fish consumed in Cambodia come from this body of water.
TONLE SAP LAKE FLOATING VILLAGES
The villages of Chong Khneas are the closest to Siem Reap and therefore the busiest. Expect about a 2-hour boat ride. Meanwhile Kampong Phluk, a larger compound consists of 3 villages. Here you will find homes sitting on stilts over 30 feet high. During the dry months, people build temporary floating homes so they don't have to contend with their stilted home up high on dry ground.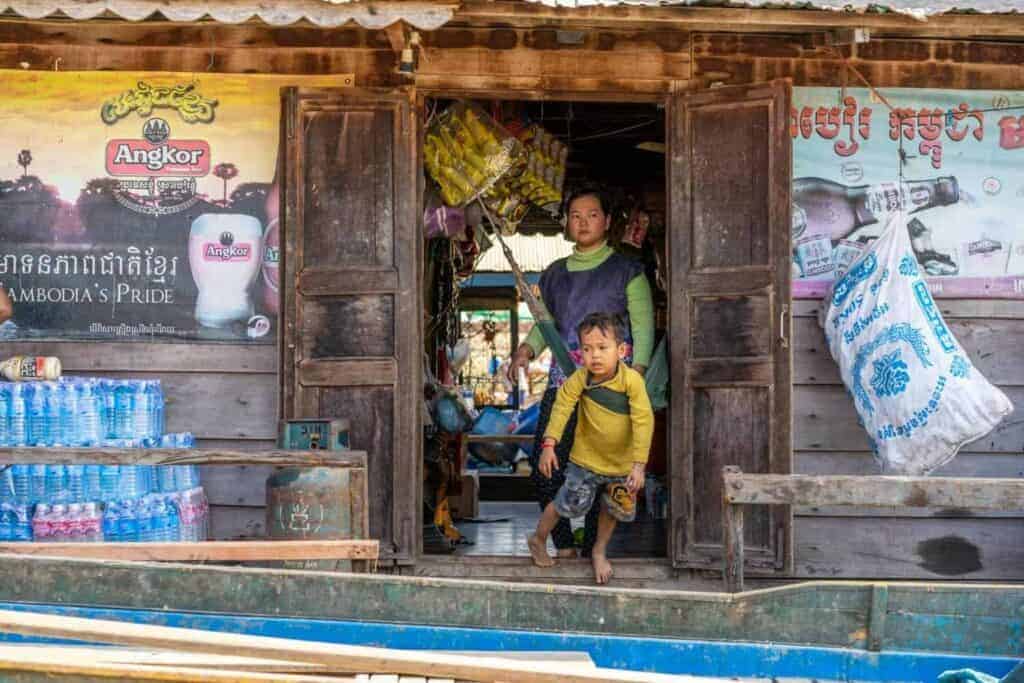 Lastly, Kampong Khleang sits 35 km southeast from Siem Reap. This is the furthest village from Siem Reap. Here the population is 10 times that of Kampong Phluk, making it the largest community.
Picking a village to visit will depend on how much time you have. Chong Khneas is just about right for a day trip while the others would be best done as an overnight.
THE PEOPLE OF TONLE SAP LAKE
With such a diverse eco-system it's no surprise that our human counterparts are just as fascinating. The shoreline is dotted with towering stilted homes that give way to floating villages once the water recedes. The rise and fall of this lake create a unique way of life for those that call it home.
The water changes so much in fact that entire villages must be floated to higher water. These schools, churches, and shops are moved twice a year with the fluctuating waters.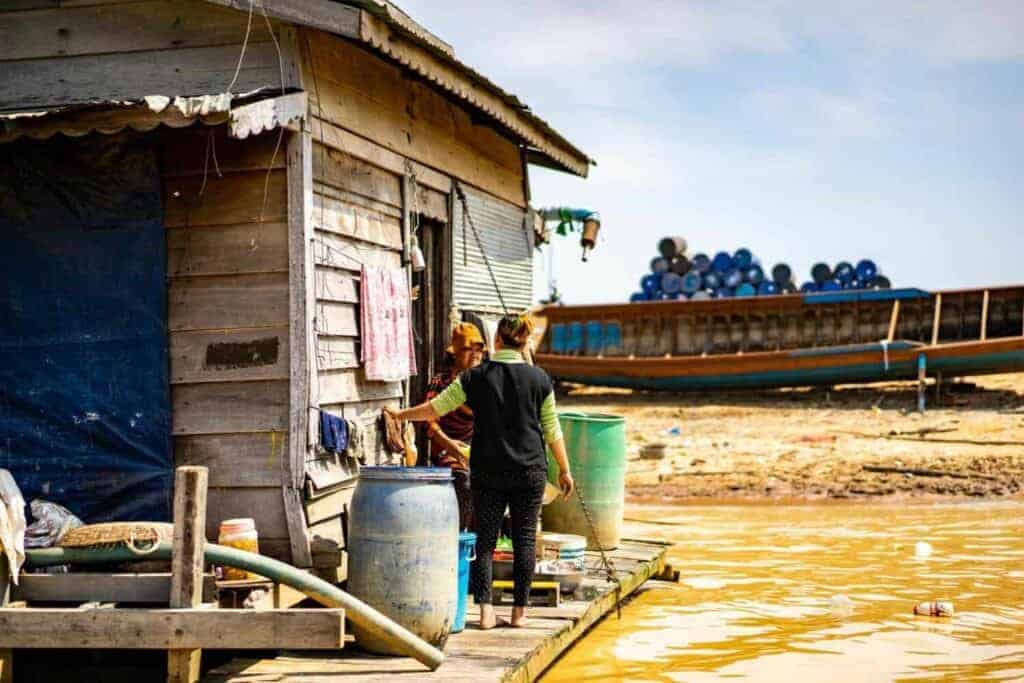 BEST TIME TO VISIT TONLE SAP
The most popular time to visit Tonle Sap is during the dry season from November to April. This conveniently is also the best time to visit Cambodia in general.
While this is the most popular time to visit it's not the only time and perhaps not even the best time. As the water rises and the shoreline forest floods, a new lush greenery is born. The dry and dusty crop fields are once again flooded with life.
In addition during the dry season the lake can become so shallow that even getting to some of the larger floating villages like Chong Khneas might not be possible.
We visited the area during the dry season and enjoyed it very much but I can only imagine how massive and green the area must get during the monsoons.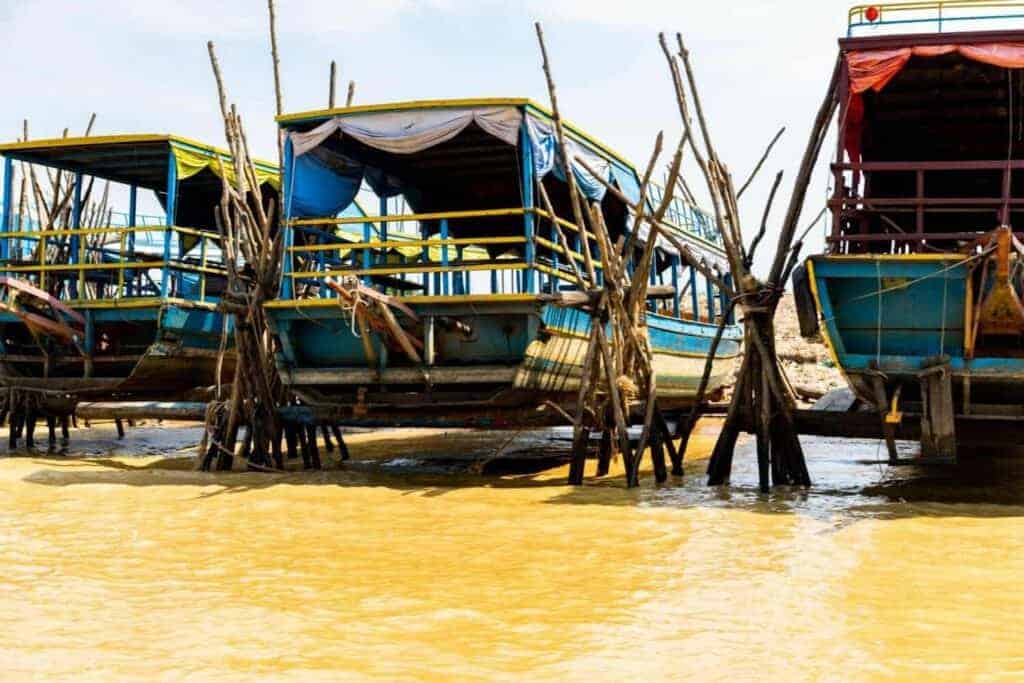 GETTING TO TONLE SAP
It's about a 30 minute taxi ride from town or a touch longer on a Tuk Tuk. I would recommend spending the extra time and taking the Tuk Tuk. We actually have a favorite Tuk Tuk driver named Vandy who won't do you wrong. He can be reached on facebook here.
After the 30 minute drive you will come to a boat dock that is stacked full of boats and tourist shops. Depending on where you go expect about a 2 hour boat ride each way with multiple stops along the way.
The boat will stop at various homes, restaurants, schools, churches, and even a floating pig farm. You will have no shortage of gift shops and there are places to grab a bite to eat and a cold beer if you so desire.
The cost is about $30-$40 per person and will vary based on the length of trip. We opted to take our Tuk Tuk driver Vandy wich was only an additional $5.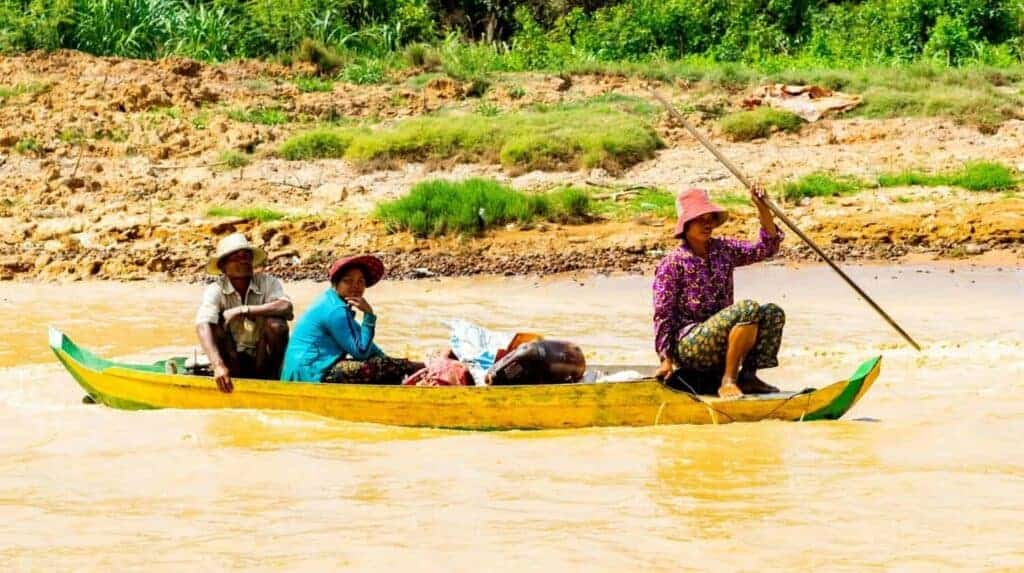 TONLE SAP LAKE BOAT RIDE
The boats were simple but adequate with wood seats and a cover over your head to shield you from the sun. The water was calm but the boats were extremely loud. So much so that if I did it again I would take ear plugs. We opted for a shorter sunset evening cruise and had a blast.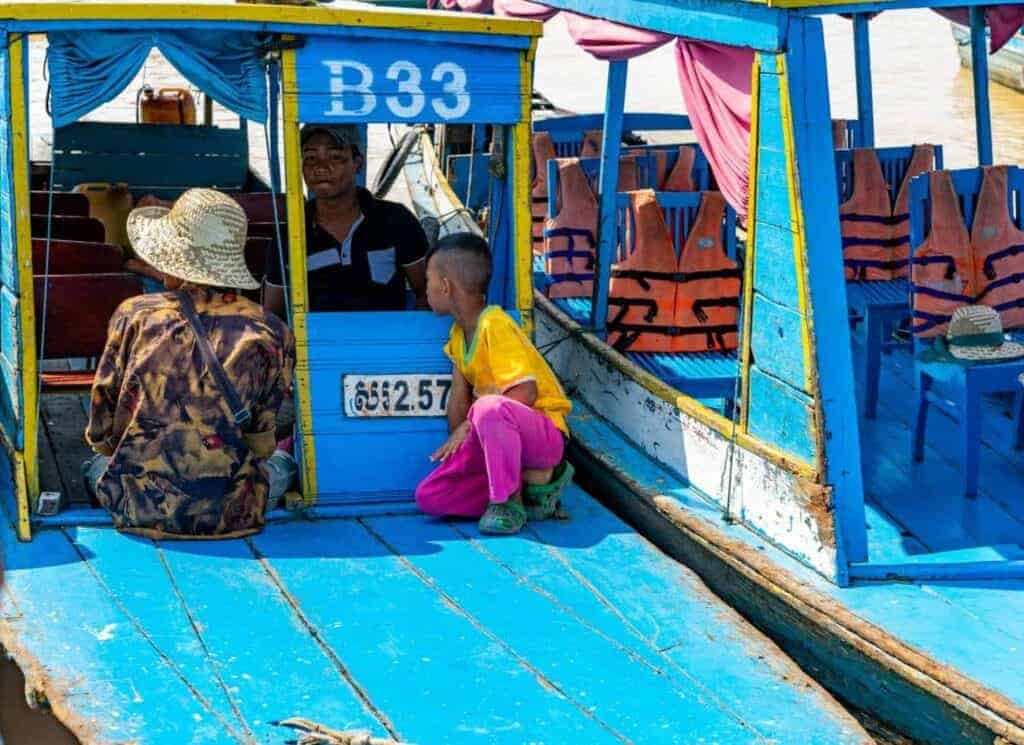 This was our ride and our junior deck-hand in training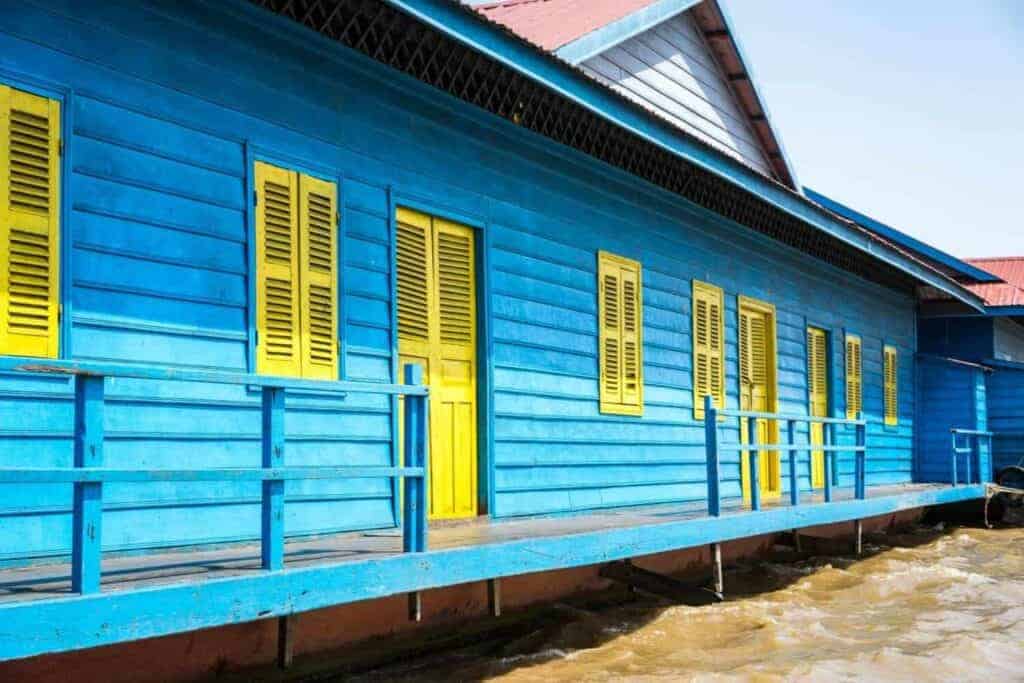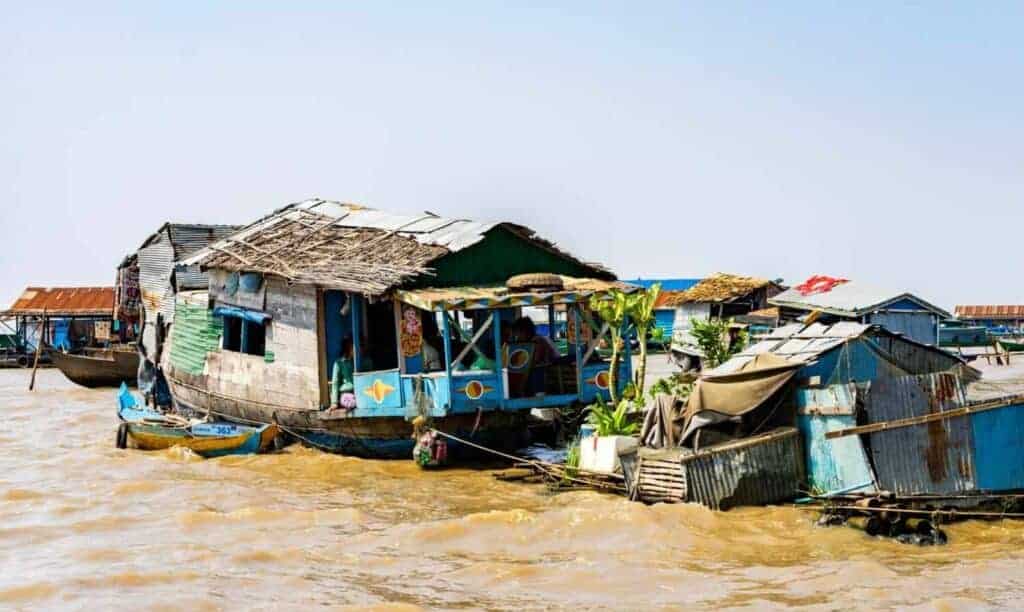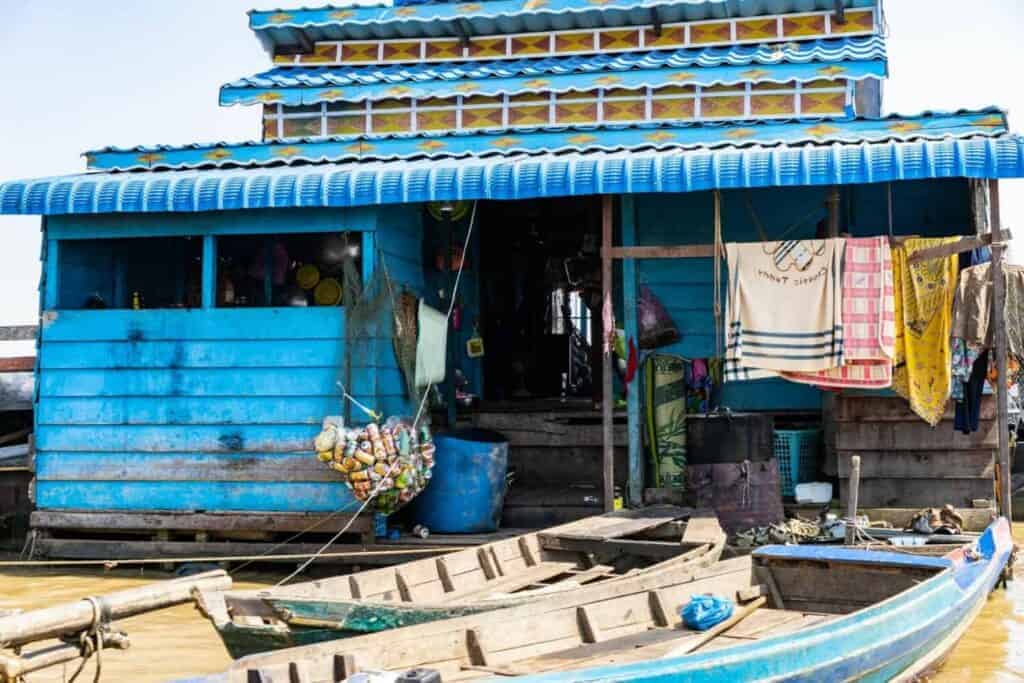 This was a restaurant and served a variety of fish and Alligator
Another restaurant and gift shop. Enjoyed an ice cold beer here believe it or not.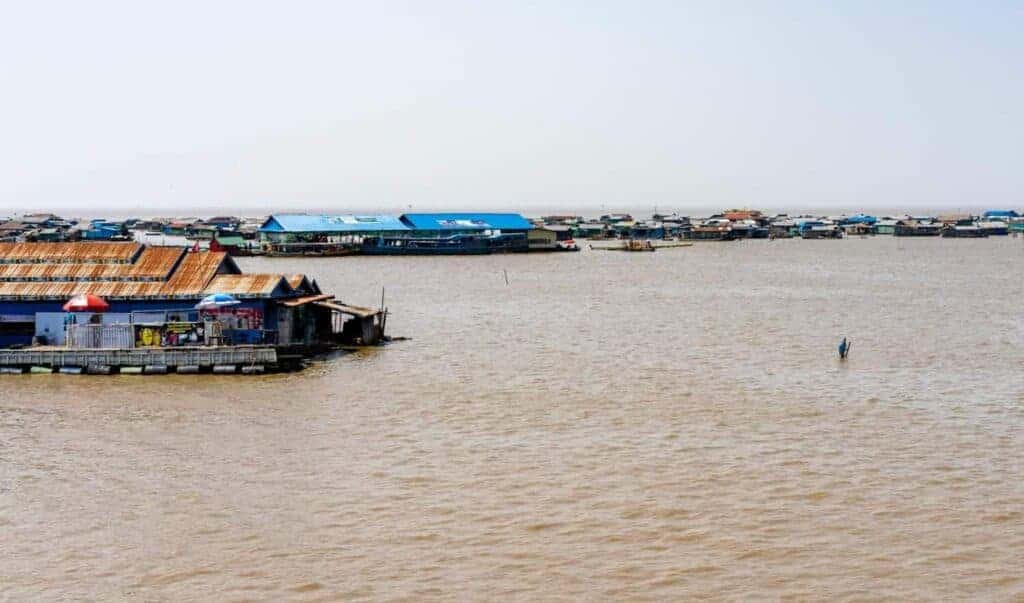 Floating village amongst the mighty Tonle Sap
WOULD WE DO IT AGAIN
We opted for an evening sunset cruise that was a little over 4 hours long total. We enjoyed it and the time flew by leaving us wanting more. To see the area at high water I think would be a real treat and will be our plan the next time we visit Tonle Sap.