Packing a bag for travel isn't something that comes easy to everyone. Whether you're hitting the road for a weekend or a couple of weeks there's a lot of factors that should be considered when putting things into that backpack or suitcase. I'll be honest I used to travel with one of those larger rollies that had quite a bit of space for my belongings but as time has gone on I've switched to traveling with an Osprey backpack and I absolutely love it. Traveling by backpack allows me to always have my bag with me so that it doesn't get lost and I also avoid paying the outrageous luggage fees. The ease of a backpack allows you to move through the streets effortlessly and dropping into a restaurant doesn't feel like a huge task. Over the years I've learned from my mistakes and so can you. Here are 11 travel packing mistakes you're making and what you can do to avoid them.
1. OVERPACKING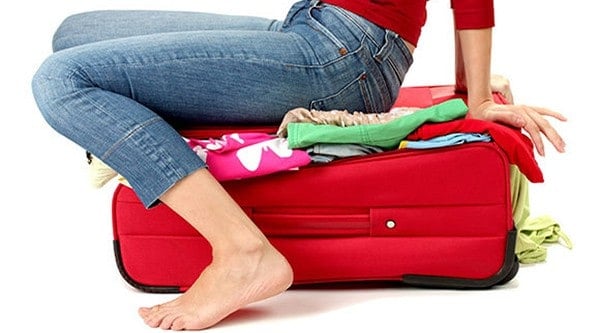 To avoid overpacking create a checklist. It will help you remember those essential items. I also like to pack a day or two ahead so that I'm not in a rush the night before. I find if I wait till the last minute I always pack too much. Stick to a basic color palette where everything works with everything else. I like to pack several neutral items that can be worn multiple times. If I'm in the mood to spice things up I throw in a colorful and flashy shirt that can be worn for nights on the town. Also, think about what clothing can be layered, such as tank tops and long sleeve shirts to help your wardrobe adapt to the changing weather. Packing some earrings and a necklace are two easy things to add to your bag to easily dress things up.
2. FORGETTING TO BAG YOUR LIQUIDS
There's nothing more disheartening than getting to your destination and realizing that your clothes have been saturated by a leaking bottle of shampoo or lotion. As an airplane takes off and lands, the air pressure changes rapidly. The change in pressure makes the air in your bottle of shampoo or lotion expand and contract, which can lead to a major mess. To prevent leaks, wrap the top of your bottles with duct tape so the cap stays on and then put your containers into a zipper-top plastic bag and seal the bag closed.
3. YOU FORGET TO BRING YOUR SWIMSUIT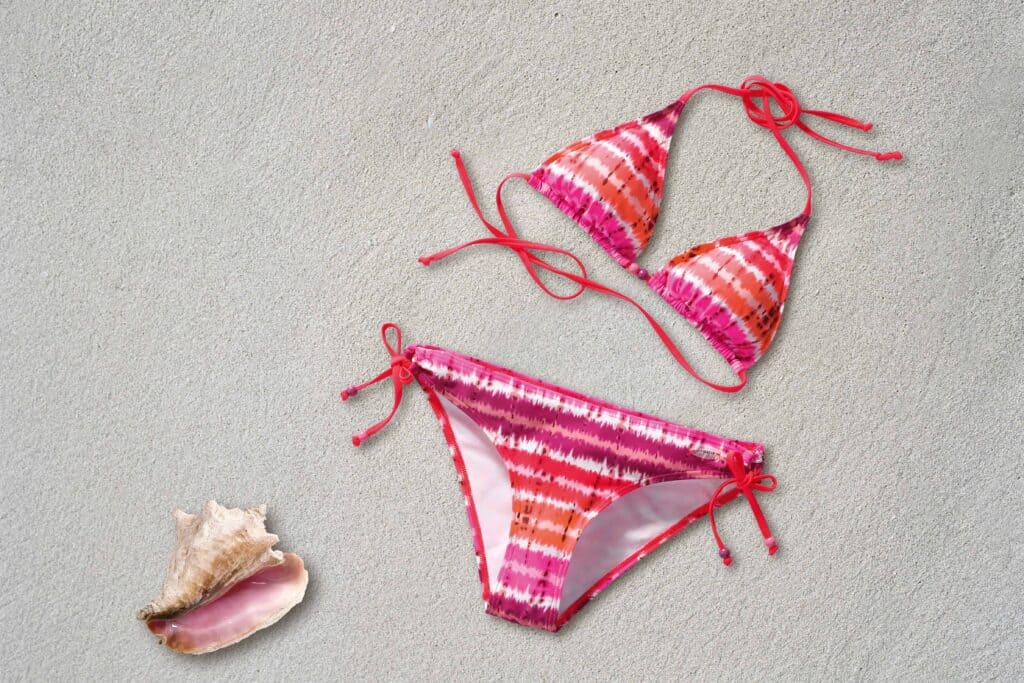 Swimsuits take up very little space in your bag so regardless of your destination throw one in. You never know when you'll find a pool, hot tub, hot spring, or ocean to jump in.
4. YOU FORGET TO CHECK THE WEATHER
Nothing can spoil a vacation faster than arriving in a country expecting flip-flops and tank top weather and instead you get hit by a snowstorm. Packing for a destination vacation can be difficult because your mindset is in the current weather pattern of where you live. Check the weather and the 10-day forecast to get an idea of what to expect when you arrive. Most weather apps make it super easy to check the extended forecast for whatever area you're traveling to. And in the end, don't worry we've all been there and packed a t-shirt when we should have packed a puffy coat. Even if it looks like the weather is going to be clear throw in a warm sweatshirt to keep you from having to blow your vacation budget shopping for clothes.
5. YOU FORGOT TO ROLL YOUR CLOTHES TO SAVE SPACE
Rolling your clothes is a great way to maximize space in a suitcase. Why? Because it compresses the clothing making it easier to stack and pack into a tiny section of your bag or suitcase. Rolling means you can treat your packing list more like the game pieces in Tetris, filling in gaps between certain items to take full advantage of the space. Here's a step by step guide to rolling your clothes: Fold the article of clothing lengthwise. Roll tightly as you would a sleeping bag. Lay heavier items like jeans or sweaters along the bottom for balance.  If you're a habitual over-packer consider investing in compression bags, (like Spacesaver Bags). These are sealable plastic bags with one-way pressure valves that let the air out but not in. By removing excess air, your clothes are compressed, and you save space.
6. PACKING AN OVERSIZE OR OVERWEIGHT BAG
If your goal is to avoid baggage fees by using a carry-on pay attention to your airline's size and weight restrictions. It's frustrating for everyone who's involved in the travel process when you have a wheelie suitcase you're trying to stuff in the overhead bin and no matter what you do it just won't fit. Also if you're checking a bag make sure you know the weight limit to avoid paying fees. There's nothing more embarrassing than having an overweight bag at the ticketing counter that you're having to shuffle your belongings around to get your bag under the limit. Save yourself the headache (and money) by knowing the airlines' luggage rules before you hit the airport.
7. YOU'VE FORGOTTEN THE PLACE YOU'RE TRAVELING TO HAS STORES
Unless you're headed to a remote area in the Amazon there's no reason to pack absolutely everything you have in your bathroom vanity. Believe me, I guarantee you that you'll find a drugstore or two to purchase any items you left behind. You'll be just fine if you have to switch up your everyday toothpaste to a different brand for the week you're traveling. This goes for your sunscreen too. Why pay the baggage fees to bring a big bottle of sunscreen when you can just pop into a store and buy it there.
8. YOU DIDN'T PREPARE FOR SOUVENIRS
When you're packing your bag to leave for your destination do yourself a favor and leave a bit of space for shopping and souvenirs. You don't want to miss out on the opportunity to bring back a trinket from a country you are visiting because you stuffed your bag with useless items from home.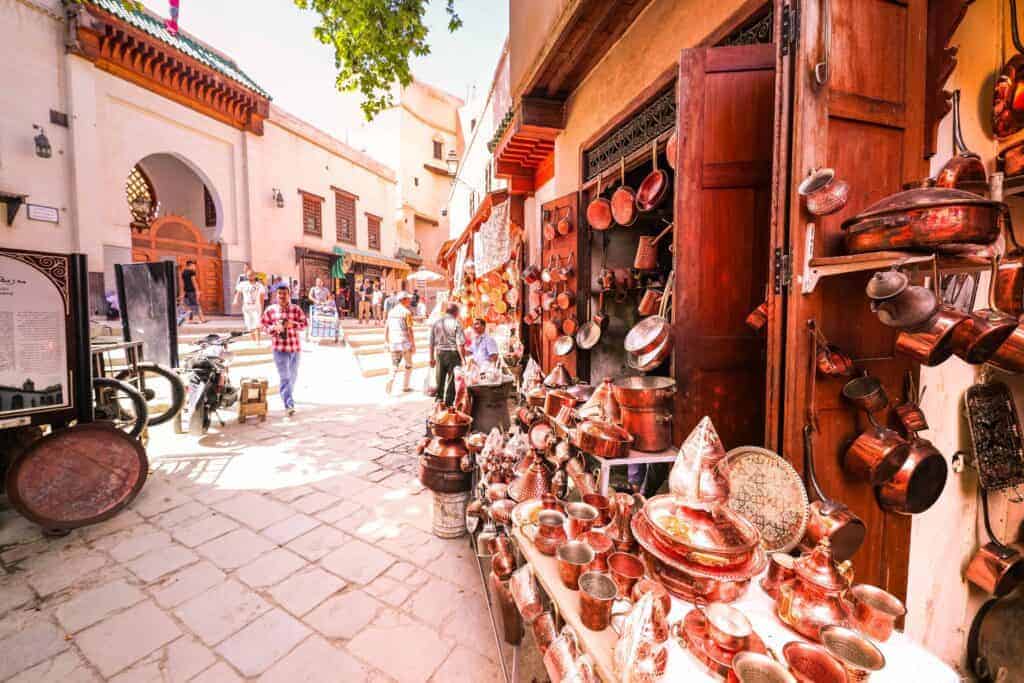 9. YOU DIDN'T SEPARATE YOUR LIQUIDS FROM YOUR OTHER TOILETRIES
I was recently guilty of this darn it! We were in a hurry to get to the airport in Scotland and I threw all of my toiletries in one big bag. What a mistake. I held up the line through security as I quickly did my part to abide by the TSA rules, how embarrassing.  Here are the TSA rules … "You are allowed to bring a quart-sized bag of liquids, aerosols, gels, creams, and pastes in your carry-on bag and through the checkpoint. These are limited to travel-sized containers that are 3.4 ounces (100 milliliters) or less per item. Placing these items in the small bag and separating from your carry-on baggage facilitates the screening process. Pack items that are in containers larger than 3.4 ounces or 100 milliliters in checked baggage."
10. YOU FORGOT TO BAG YOUR SHOES
Shoes are made for walking and that's just what they'll do! Shoes can be nasty, especially the smells! Pack a couple of bags to tuck your shoes inside to stop them dirtying your clean clothes.
11. YOU FORGOT A SMALL TOTE BAG
I can't tell you how often we end up needing a small tote while traveling. They're useful for holding water bottles, souvenirs, and sunscreen while your sightseeing. They're also great for holding the "extras" at the airport, such as water, tickets, and snacks. A lightweight tote can also double as an impromptu beach bag when needed. We have this lightweight tote but there are also backpack versions that can easily be stowed into your bag when they're not in use.