I asked the top travel professionals to share their travel safety tips or a close call we could learn from. These are full time travelers, solo travelers, and folks with tremendous experience in all things travel. We can all learn from their stories so that we don't make the same mistake.
I was a little hesitant to write this article. I was hesitant because my mission with this blog is to encourage people to travel. I was afraid that by highlighting people's worst travel safety experiences that I might scare some people.
Perhaps the best way to get you out traveling is by enabling you. Enabling you through education, tips, and experiences to make your next trip the best it can be. By sharing these experiences I hope to set you up with knowledge, insights, and the tools to make travel safe. Thus enabling you.
We all make mistakes and we can all find ourselves in an unsafe situation. But the biggest mistake would be to not learn from it. So let's take a minute and read through these 16 stories and tips so that we can make travel safe.
---

Our first tips come from Annette at Bucket List Journey. I chose to start with her because she makes a great point that in general travel is safe. We must not forget that the majority of people travel without any problems.
"Luckily, every year hundreds of thousands of people travel without incident. Of course bad things can happen (whether you are in a foreign country or at home), but they are not as common as you may think. Even so, being prepared and taking normal precautions can ease your fearful mind. Here are 3 of my favorite safety tips while traveling internationally:
Equip yourself with common medications prior to leaving, so you can avoid a doctor's visit or having to try to find a pharmacy. I always carry an over-the-counter pain medicine (such as aspirin), anti-diarrheal medication, nose spray, antibiotic ointment, cold medicine, and allergy tablets.
Make copies of your passport. Leave one at home and take one with you, storing it in a different location than the original. You can also take a photo of it to keep on your phone. If you lose your passport, you will want to make sure to be able to prove your citizenship.
Understand the transportation system in each city, so you are not caught in the bad section of town without a way to get out. You can ask the hotel concierge about buses and subways. Plus, have them recommend reputable taxi companies, ones that won't overcharge because you are a tourist. Also, grab a few hotel business cards as soon as you arrive. They come in handy if you get lost or need to take cab back to the hotel and the driver doesn't speak English."
---

Audrey at Uncornered Market also stresses the importance of passport copies and to even laminate that copy to make it appear more legitimate.
"When traveling internationally one of the most important things you need to do is protect your passport. This also involves being careful in police stops to make sure that you aren't getting scammed by either a corrupt or fake police officer looking for money.
"Our top advice for this is to make a laminated credit card sized copy of your passport and a smartphone photo or photocopy of your visa for the country where you are visiting. Keep your passport locked up in a safe place, usually at your hotel. Carry these copies to show to any officials who ask so that you don't risk losing the real deal if it is a scam.
"This helped us get out of a recent shady police stop in the Comoros Islands. Eventually, they let us go after we showed the laminated copies that looked "official" enough for them."
---

Female Solo traveler Simon at Wild About Travel writes the following suggestions.
"As a solo female traveler for over 25 years, I got my share of safety issues and sketchy situations. Endless unwanted attention in Morocco, Police intrusion close to abuse in Guatemala, high risks to become a target of theft and other violent crimes in Venezuela just to mention a few. Luckily, none of these unpleasant events ever became harmful.
I learned, over time, a few tricks to keep safe while traveling alone, like carrying a photocopy of my passport and leaving my identity documents at the hotel or letting someone know where I plan to go when hiking alone. Safety is important and should never be underestimated, and it's when we're off guard that unfortunate and potentially harmful events can happen. Staying safe is most of the times easy: follow a few useful tips, keep your eyes open and enjoy your travels!"
---

Gary at Everything Everywhere brings up a great point on something to avoid that will expose you to more risk.
"My single biggest safety tip is to stay the hell away from nightclubs when you are traveling.
Nothing good happens in nightclubs when you travel. You are in a dark, crowded, loud environment where you don't know anyone. The odds of getting pickpocketed increase dramatically, as do the odds of getting drugged, scammed, assaulted, or a massive fire breaking out.
Go to a pub, go to a cafe, go to a restaurant, but stay away from nightclubs."
That's great advice from Gary and if a night-club is on your bucket list be sure to take the following steps to lessen your chances of a proble.
Keep your wallet in your front pocket or other suitable safe spot
Don't ever accept a drink from a stranger, leave your drink unattended, and be sure to order your drink at the bar where you can watch it being made.
Be situationally aware and know where the exits are and position yourself accordingly.
---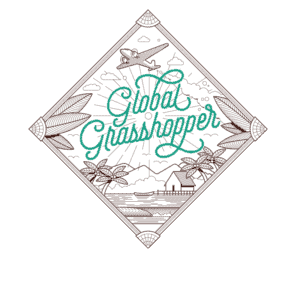 It's easy to forget about weather related risks while traveling. I know one of my closest calls was a landslide in Nepal during a massive rain storm. Becky at Global Grasshopper shares her weather related experience.
"When traveling in Thailand around 10 years ago we were about to take a boat from the more remote island of Ko Tao to Koh Phangan. There was quite a strong storm coming in and although the boat shouldn't have sailed the health and safety laws are laxer there so everyone still chanced it.
"It wasn't a good call at all and about an hour into the journey when we couldn't see land at all we realized we were in danger. As the bottom windows of the boat were being smashed by waves and the rising waves nearly tipping us over we were faced with a very scary situation. So my safety tip is that I would recommend never sailing on a boat in a storm, it's just not worth risking it!"
---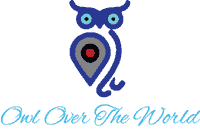 Bilyana shares her solo female advice from Owl Over The World. I particularly like her advice to not be afraid to say "no."
"Thankfully, I haven't been in a situation, but of course, since I'm traveling by myself, I always need to be extra careful. Some of my best advice, especially for girls traveling solo, would be to try to blend in and don't attract unwanted attention. When going out, have fun and enjoy the party, but consume mindfully and be cautious who are you drinking with. And perhaps one of the most important things is to be confident and learn to say no – if, at any time, you feel uncomfortable of someone, or about doing something, then just walk away and never allow yourself looking unsure or vulnerable."
---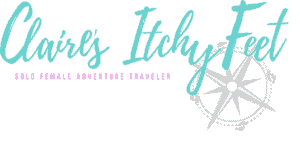 Another solo female traveler Claire at Claire's Itchy Feet has some great advice for Latin America that holds true for any travel location.
"Safety is always a big concern for me as a solo female traveler, especially traveling in Latin America. The place that I have had the most safety concerns was Bogota Colombia. I had a few close brushes with thieves and was pickpocketed. To avoid opportunistic crimes like this I now always do a few things:
Never leave anything of value on the table while I'm in a cafe or restaurant.
If you have a bag on the floor put your leg through the strap, that way no one can take it as it's attached to you.
NEVER put anything in your pockets, especially when traveling on public transport. If you stick to these rules then it makes it much harder for people to steal your things!"
---

Alyssa at My Life's A Movie writes about some of the all too common scams of Morocco.
"While in Morocco recently with two other girls I was working with, we fell victim to the typical tourist scam of a local offering to show you the way to a restaurant (or take a tour of the markets). I knew the whole "guide" scam, and knew if we did a "tour" he'd ask for money, so I politely said we already did one and were just going to eat at the restaurant.
"The guy stuck around for our entire two hour dinner, waiting for us to leave, and insisting on the tour of the markets even though we said no several times. When it came time for us to leave, he of course started asking us for money, which we didn't want to give since the restaurant he had brought us to already over charged and scammed us with the meals. But this guy wasn't leaving us alone until we gave him money.
"We tried to walk towards our hotel and he followed us. We tried going back in the restaurant for help but to no avail — they were in on it and said we should just tip him…for showing us to THEIR restaurant… Finally we tried to just give him a few dollars and he was outraged at how little we were giving him against our will, which really pissed me off, so I decided to make a scene and started loudly saying "Leave us alone!"
"Finally out of all the local men staring, ONE asked what was wrong and I explained the guy was following us and demanding money. The man thankfully told the guy off and made him walk back inside the restaurant while we went on our way. Moral of the story; always say no when someone asks if they can show you somewhere, including little cute kids!"
---

Inma at A World To Travel hints at the risk of complacency. As we get comfortable doing something so many times without trouble we tend to let our guard down. It's important to no matter what, do your research and identify the potential hazards before your travels so that in the unlikely event that something happens you're prepared.
"Whether it is the media's fault with their constant bad global news, the rise of terrorism threat globally, or the continued unrest in some areas such as the Middle East; the truth is it looks that traveling is getting more and more dangerous by the minute. Especially, if you are a female solo traveler. That's when things can get really interesting, or plain sketchy.
"Over the last 20 years, I have traveled through most of the European countries, and a few others in Africa, Asia, and America. I went to so many places on my own that for a while, I thought I did not have to do any research anymore. As if so much travel had made me invincible to the common threats traveling to new destinations pose.
"Well, I could not be more wrong.
"I soon encountered a series of mishaps, but for sure being almost raped in Cappadocia while hitchhiking wins the award to the closest I've ever been to be in serious trouble while traveling. Apart from that time I did not have travel insurance in Morocco and was bedridden for 3 days with a major case of food poison, and that other time I had a bus accident in the Alps.
"All in all, guys, if I have learned something is that no matter how prepared you think you are to wing anything and everything life throws at you, the key to success and safety while traveling is doing some research on the destinations you are headed to and get ready accordingly. For instance, if you want to cross Central and South America, it will definitely pay off to check which are the safest countries in Latin America in advance. You have been warned."

---
Paula at While You Stay At Home shares her personal travel mishaps from around the globe. I have also experienced some of these exact scams.
INDIA:
"Scams on train stations: In India, I got my train tickets on a travel agent, not by option, but as the only solution found on a stressful moment. I had all the train tickets printed with me. In New Delhi Train station I found a guy standing at the entrance and I saw other tourists heading to him, so I did the same. Please don't do it. Once you have the train ticket, you don't need to show it to no one else but the men that ask for it inside the train. This guy at the entrance was a scammer that told me that something was wrong with my ticket and fortunately I was lucky enough to not fall on the scheme because his partner wasn't standing on the supposed place. It was another Indian that told me that it was a scam and I don't need to show my ticket to no one and there isn't any problem with it.
"In Delhi, tuk-tuk drivers strive to spend the full day with you and it's actually hard to get rid of the same guy because he is too nice. At the end of the day, this guy will try to take you to stores so he earns a commission for taking you there, even if you don't buy anything. You just need to pretend interest and stay for 10 min and you will get a discount on your tuk-tuk price.
THAILAND:
"Someone stole my wallet while I was partying at Khao San road in Bangkok. If you are going to a place full of people having fun, dancing and drinking, please be aware of the pickpockets as they are searching for the best opportunity. Take just the necessary objects and money and find a place to save it where no one else can reach. Please don't wear backpacks.
CAMBODIA:
"In Phnom Penh I found a tuk-tuk guy trying to sell me tours on his tuk-tuk stating that the temple I was visiting in a 1-minute distance is closed. I actually didn't believe him and went to see for myself. The temple wasn't closed and he was just trying to cheat on me so I would ride his tuk-tuk and spend some money."

Stefan and Sebastien just recently posted How to stay safe while traveling and I asked them to share some of their best advice.
"One of our biggest tips for staying safe when traveling is to have comprehensive travel insurance regardless of what or where you're going. Although this may seem obvious, it is often overlooked. It's so quick and easy to do online, with many companies offering inexpensive packages/quotes.
"Just the other day the Cypriot Airline Cobalt went bust. We were due to fly with them to get us to London and on to Florida. Whilst we were able to get a last minute flight with another airline, the cost of this is covered by our travel insurance.
"Another example, in Bogota, Stefan carelessly left his bag unattended in a café for a few moments whilst he visited the bathroom. Upon his return, the bag was gone! Thankfully only cash was inside (albeit a large amount as we'd just been to an ATM), but we were able to claim it back on our travel insurance.
"It goes without saying that you should always keep your personal belongings on you at all times and valuable (passports, wallets, cash etc) should be kept locked away in your hotel safe when not needed."

Yosh at The Poor Traveler brings up a great point about the dangers of communicable disease and how doing a little pre-planning can help keep you safe.
"We've been travel blogging for over 8 years now, and we've had a number of incidents. We've been scammed from Thailand to Turkey to Morocco, had an accident in Cambodia, and had a close call when I slipped and almost fell off a cliff in the Philippines. But I think my worst travel incident is also my very first travel experience ever, yeeeeaars before I became a blogger.
"I was 12 and our school had a camping trip to a remote beach. Long story short, my best friend and I ended up in the emergency room a week after that trip. We were confined to the hospital for over 8 days. The culprit: dengue fever.
"When we travel, we always worry about scams and crimes that we tend to not pay attention to our health. Research the possible diseases and prepare accordingly, especially if you're traveling with kids. If the place is historically a mosquito hotspot, bring insect-repellent lotion. If haze is severe during your visit, bring and wear a mask. Bring meds and a small first aid kit when trekking. Be familiar with your medical history, your blood type, your allergies, and take note of them or and tell your companions.
"These bits of info might come in handy. If certain vaccinations are recommended, go get them. It may be additional expense, but it's nothing compared to potential medical bills."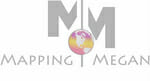 Meg from Mapping Megan shares another reminder about not over indulging on the adult beverages. I only wish she had shared pictures of the haircut after a bottle of Absinthe. Sounds like something I would do.
"It's happened to the best of us – one too many drinks in a foreign country, and then next thing you know you're letting girlfriends cut your hair after finishing a whole bottle of absinthe. Or stumbling through a park in the Czech Republic at 10am the next morning, trying to find your hostel, only to be approached by a creepy middle aged man asking for your "rate".
"I've learnt from experience that getting drunk abroad can often be a recipe for disaster. You're in a foreign country, potentially with little knowledge of the local language, customs and laws, with people you may have only just met, and it's very likely you have no idea where you're staying.
"Drinking while socializing is the norm in most parts of the world, so by all means, enjoy a drink; visit the beer gardens of Munich, the Guinness factory in Ireland, and local pubs across Britain and Australia. Discovering local drinks is one of the best parts of traveling. Like anything though, you should know your limits, and drink within reason. Abuse of alcohol abroad makes my list of the 5 biggest mistakes made while traveling; don't make it one of yours."

Dan at Dan Flying Solo brings up a great point on what I like to call situational awareness with a hint of complacency. A sure-fire recipe for a problem.
"My number one tip is to stay aware, no matter how well or settled in you feel. I was mugged once while abroad in a place I knew well from being too comfortable as it was somewhere I had repeatedly visited and had a few too many beers and let my guard down.
"No mater how many nights, or visits you have somewhere, it's important to still be aware as you would anywhere else of the risks around you from carrying gadgets as we often do on our travels.
"Secondly, make sure you know your insurance well and it is up to date. I had accidentally lost mine when I 'upgraded' my bank account which had previously included the insurance. Both very simple and basic things to be aware of, but even for an experienced traveler they can still sometimes slip through the net."
---
One of my favorite things to do before I travel somewhere is to take some time to learn about the current political scene for the given destination. If nothing else it helps you to understand the culture and the people you're visiting. It can also give you a heads up to potential unrest.

Chris at Amateur Traveler shows us a perfect example of one such event and how knowing election dates or other key political information can help you stay safe.
"I woke up one day at a hostel right near the main presidential palace and cathedral in downtown Mexico City. When I went outside I found truckloads of police armored in riot gear. A big part of safety is just using your head and avoiding things like street demonstrations. It was a signal to get further out of town that day."

Matt at Land Lopers makes a great point of knowing and understanding the local laws.
"Once, while traveling in Bangkok, I fell prey to the "fake tourist police" scam. Uniformed men had me sit at a card table where they accused me of littering. Apparently something had fallen out of my pocket. They said I'd have to pay a large fine on the spot, but ended up taking my watch instead. When traveling to a foreign country, know and follow all laws, no matter how silly and also know your rights. Needless to say, I'm a lot more careful when I'm in Bangkok."
---
I will close with a story of our own. While traveling in South America my wife and I were walking down a rather busy street when someone approached us. This guy told us that someone had spilled what looks like mustard on our backpack and he was offering to clean it up for us. He asked us to follow him inside where he had a sink and could get us cleaned up.
Another person came up to us while we were talking with this person and said they had watched this guy dump mustard all over the back of our pack.
Needless to say, I'm glad we didn't follow this guy behind closed doors to use his sink.
---
I hope you were able to pick up some useful safety tips that you can use on your next trip. I would encourage you to read Travel Safety Tips for even more ways to keep travel safe.
Happy travels!What to take in a First Aid kit?
A DIY First Aid Kit for Travel plus some essential travel medicines to takeWhat immunizations do I need for travel?
Our International Travel planning Guide shows you where to find recommended prophylaxis medications and immunizationsWhat are the Visa requirements for a particular country
Visa requirements and international travel planning tipsShould I be worried about Altitude Sickness
Everything you need to know about Altitude Sickness and how to prevent it.