Trekking is the best way to immerse yourself in the rich culture and scenery of this amazing landscape. Having the right gear for a trek such as Annapurna is essential.
You will start down low in the moist rainforest and work your way up to the high country amongst glaciated peaks at nearly 18,000 ft. This trekking packing list will keep you warm, dry, and comfortable so your time is spent enjoying this once in a lifetime adventure.
---
READ: Annapurna Circuit Trek Guide
---
ANNAPURNA WEATHER
Being safe and comfortable in the backcountry is determined by how well your gear matches the weather. Cold and wet weather can be comfortable with the right gear, while warm and dry can be miserable with the wrong gear. It's all about matching the conditions to your gear.
The Annapurna Trek covers an enormous range of climates so while it may be warm down low the upper elevations will be significantly cooler and you may even see some snow. The keyword here is, variable so be prepared.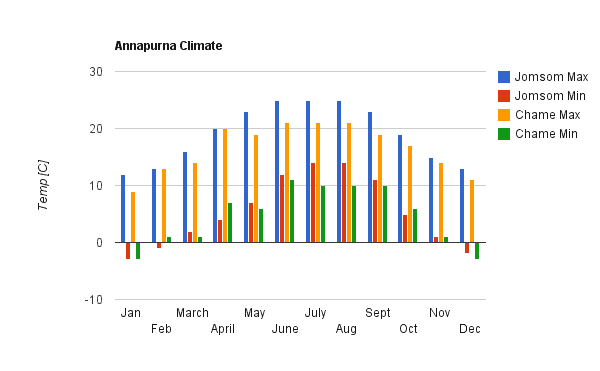 The above averages can give you a rough idea but remember things can change quickly so it's best to be over prepared.
HOW TO STAY WARM TREKKING
Staying warm is all about moisture management. And more importantly staying dry. Whether it's staying dry from the rain fall or staying dry from your own perspiration. Getting wet from either needs to be avoided if we are to stay warm.
Moisture management while trekking is even more difficult because you will be exerting yourself, sweating a ton, and trying to shelter yourself from the rain. And doing this all in chilly 40 degree weather.
This is why it's important that all of your layers are breathable and quick to dry. No cotton folks! Please for the love of god, no cotton!
The way this is done is through layering. As you warm up you pull a layer or two. As you get chilly you add a layer or two. What doesn't work is having some massive thick rain proof down jacket that is only comfortable at one temp and one exertion level.
TREKKING BASE LAYERS
We're gonna work our way from the inside out and proper base layers are the foundation of a comfortable trek.
Base layers need to be synthetic or wool based, no cotton. This includes a top, bottom, underwear, and feet. Yes I said feet. If you are wearing just one pair of socks you are missing out on blister prevention and moisture management.
There are many good base layer options for your top and bottom. Merino wool based products are very popular and claim to have a little less "stink" after a long day. Backcountry.com doesn't sell any brands I wouldn't recommend so here is a good place to start.

The Patagonia Mid Weight Zip is my all time favorite. I use it for everything. I like the zip version because you drop a ton of heat if needed when the hiking gets tough.
For $69 I think the quality is worth every penny. Clink on the link above to get the latest price.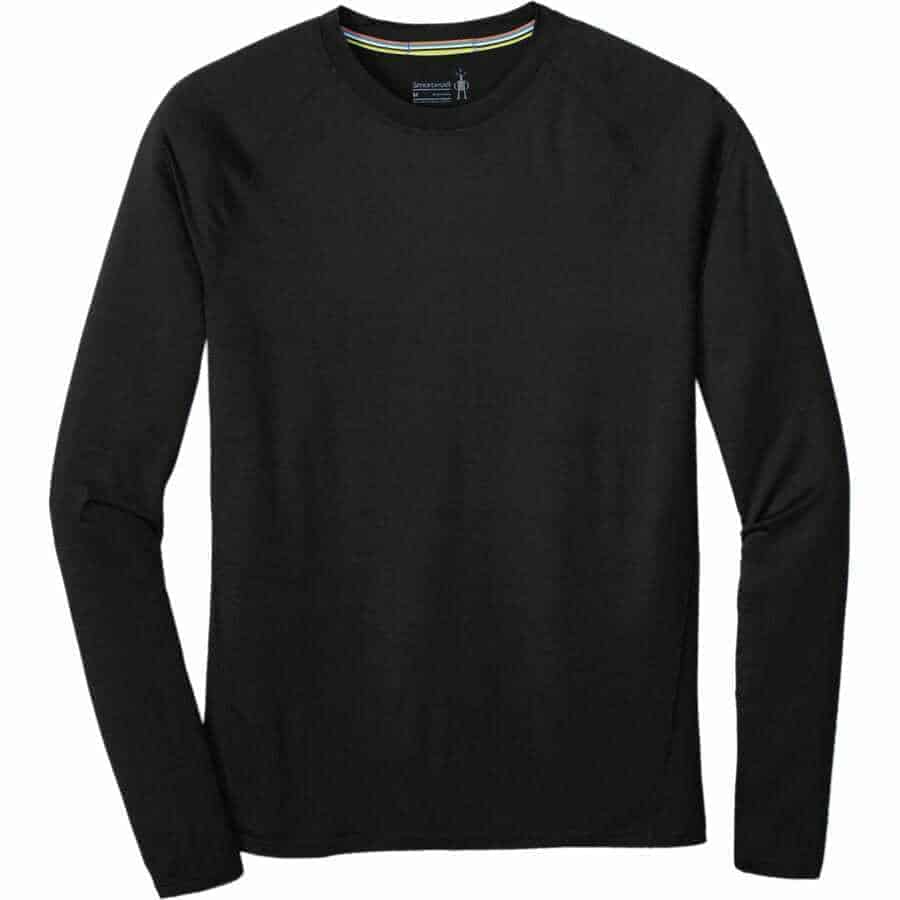 The Smartwool Merino Base Layer utilizes Merino wool which makes an excellent base layer and has the added benefit of controlling the "stink" a little better.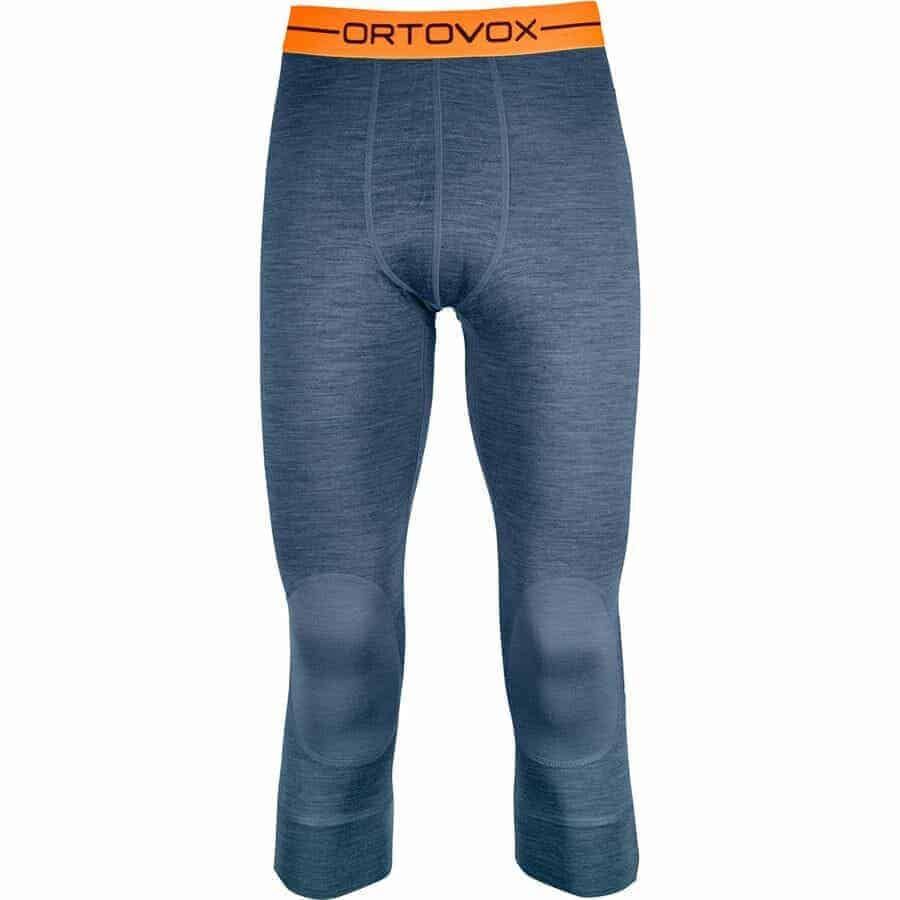 Ortovox Rock'N'Wool Short Pant is my favorite bottom. If you aren't familiar with Ortovox they are a European brand that specializes in backcountry skiing. I really like their stuff. This pant in particular is great because of the reinforced knees and shorter mid-calf length. You MUST use tall over calf ski socks with these or you'll have a gap.
Patagonia Capilene Bottoms are another great option and certainly less expensive than the above Ortovox.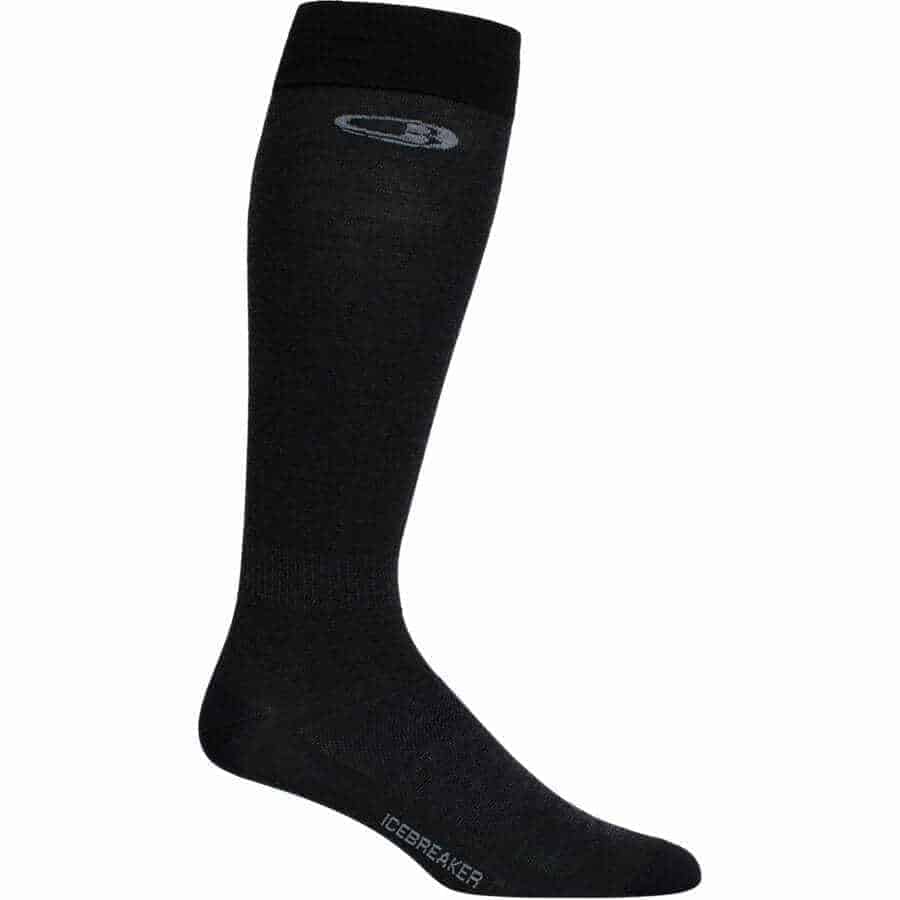 Over the calf Icebreaker Ski sock liner. Like I mentioned earlier, I prefer over the calf socks for all occasions. I find the compression that over the calf socks provide helps prevent fatigue and improves blood flow. You can read more about the Science Behind Compression Socks.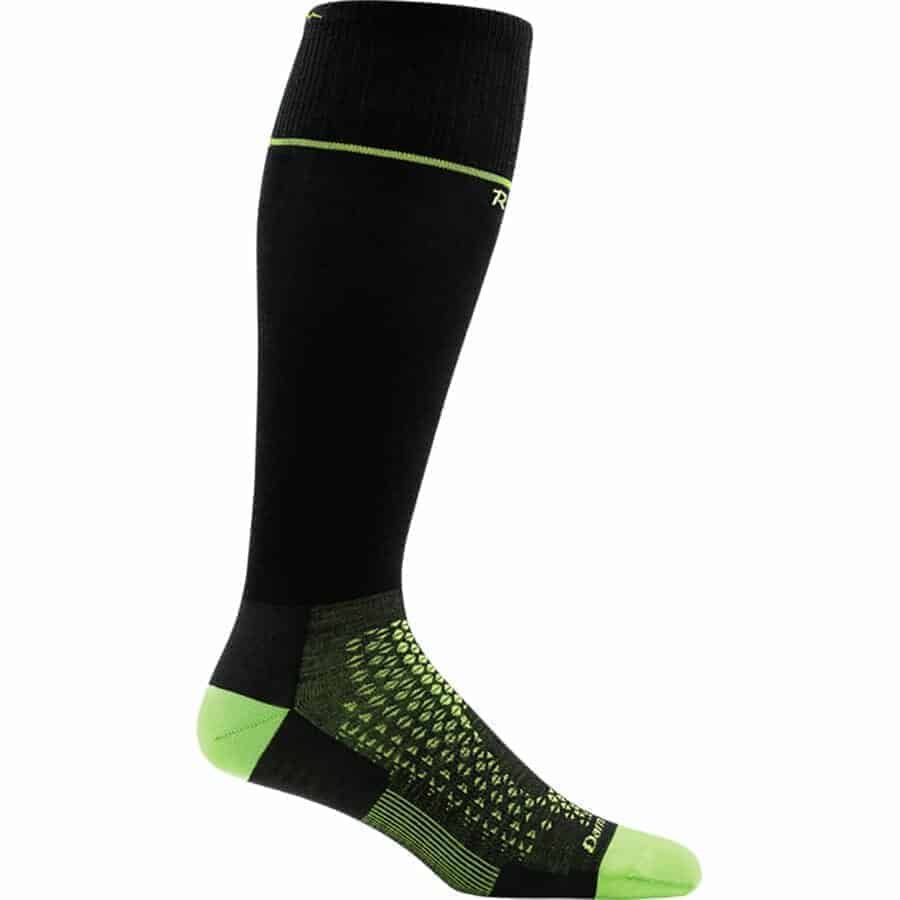 Darn Tough RFL Over-The-Calf Ultralight Sock. I love Darn Tough socks and if you can believe it they actually guarantee them. If you wear a hole in one just send it in and they'll give you a new pair.
Underwear is a personal choice but just make sure they are synthetic and not cotton. Lose vs. baggy is up to you. I prefer the lose. Here are some Patagonia Capeline that I can't recommend enough. These are super quick to dry so don't pack more than 3 pair as they are easy to wash and dry.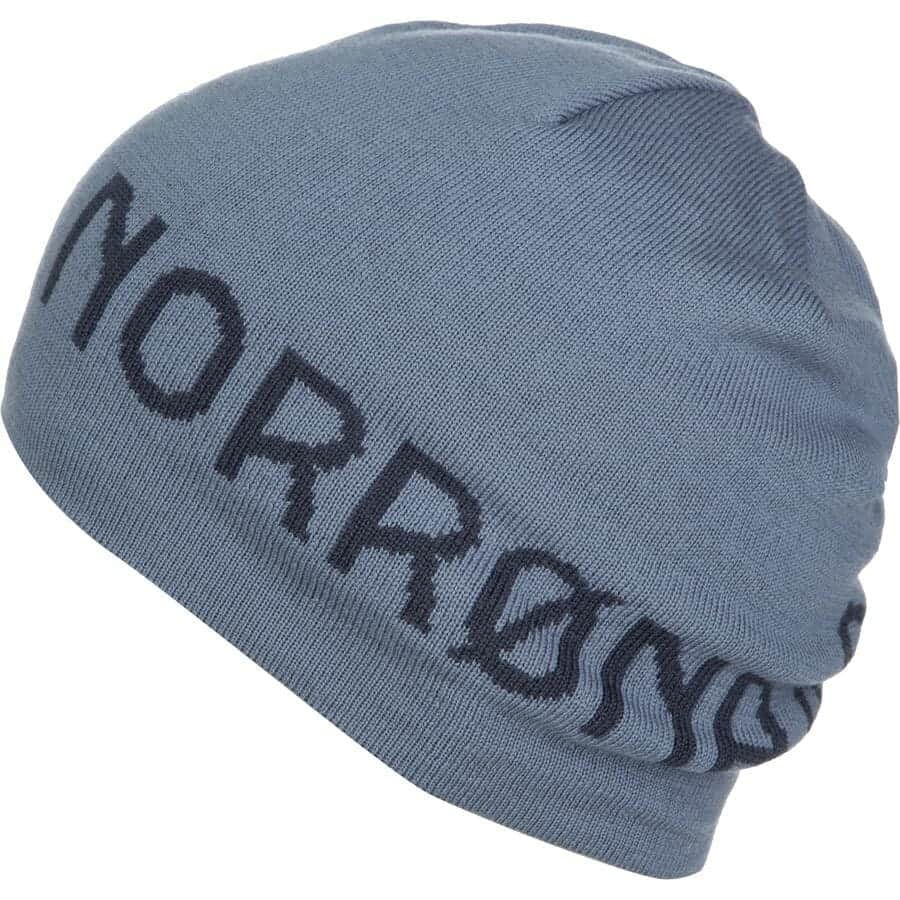 I'll say it again, the baselayers are so important and can really make or break your outfit. Let's move on to the middle layers.
TREKKING MID LAYERS
For mid-layers there are a lot more options and variability. I'll take you through what I use for trekking in Nepal and back country skiing back home.
Smartwool Corbet 120 Insulated Jacket. This style of mid layer is my favorite. It has extra insulation on the chest only. The back and arms have only the thinner material which works well when wearing a backpack. It handles different temps and various levels of exertion well while providing excellent ventilation.
Patagonia Micro Puff Insulated Jacket – This jacket was just released by Patagonia and claims some impressive specs. It's a brand new synthetic material pioneered by Patagonia that claims to be as light and as warm as down. The great thing about synthetics is that they will stay warm when wet, something that down struggles with.
The Stoic Camo Stretch Down Jacket is an absolute steal at $60 bucks. The down Vs. Synthetic debate will rage on for decades. I'm a huge fan of down but I live in a very cold and dry area of the country. If you are more coastal synthetic may be a better choice. Either way there are lots of great puffy coats of either variety to chose from.
As far as bottoms go I will show you my absolute favorite trekking/hiking pant but first let's discuss adding a warm layer.
For most trekking I don't think a full on insulated pant is necessary. But that depends, my wife uses hers quite often. I find that once I get out of the tent or hut I'm moving about and getting reading for next day of hiking and don't need the warmth.
If I know I will be in below freezing weather I would definitely take some insulated pants. For the Annapurna trek during the warm season I would just throw in some heavy weight liner bottoms.
These Marmot Reactor Fleece Pant would be a great option. You could even just quickly throw these on over your pants that I'll show you next. Great price as well.
Now we've come to the choice of pants. Some folks prefer the zip-off convertible pants. I hate the look of them and try to not look like a complete tourist. But again what's most important is that they are synthetic and of course comfortable. I have tried lots of different travel pants and these are hands down my favorite.
Prana Stretch Zion Pant – They have just the right amount of stretch, dry super quick, durable, and have great pockets. I like these pants because you can actually throw a belt on, tuck your shirt in and they look relatively dressy. It really is the one pant I take for all travels. Super versatile. They come in a ton of colors as well.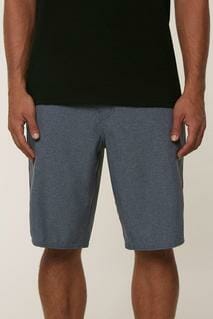 For shorts I highly recommend the O'Neill Loaded Hybrid Shorts. These have just enough stretch for comfort.
A hidden draw string for swimming and belt loops. Like the pants these can be dressy if needed. The only shorts you'll every need. These are my every day wearer back home and hold up great. Also available on Amazon Prime
TREKKING OUTER LAYERS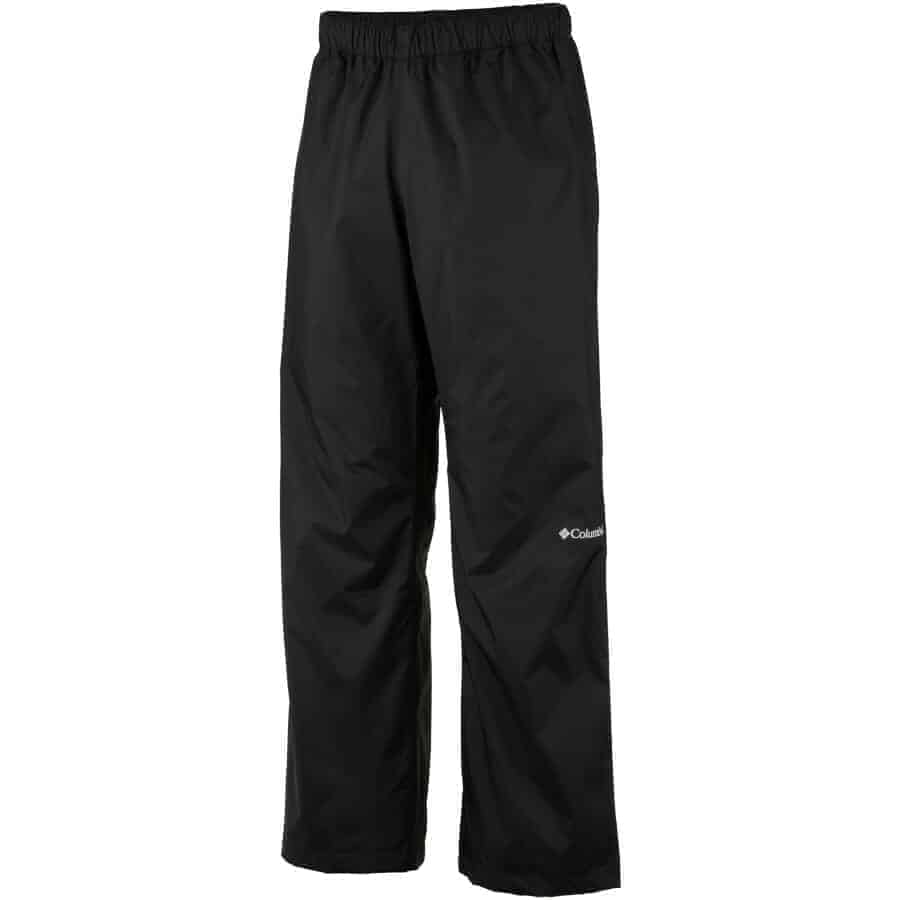 I don't go crazy with the rain pants. You can certainly get a matching bottom to the jacket above but I find the inexpensive rain paints work well for me. These Columbia Rain Pants should work just fine.
The classic Pancho. Believe it or not these work great and you may find you hardly use your rain coat. These are ideal when it's warm and raining. They have lots of air flow and can fit over your pack.
Now for the footwear. I'm a firm believer that your foot needs to be picking the boots and not the other way around. It doesn't matter if all your friends love this particular boot because our feet are all different. The only person that can pick the correct boot for you is a professional boot fitter at your favorite outdoor store. That's where I would go hands-down.
But if you must know, this is the boot I'm using and I am very happy with it. This boot was picked out by a boot fitter who measured my foot size, width, and volume to pick an appropriate brand for my foot.
With any boot, make sure it is well broken in before the trip. A brand new set of boots that you don't have much time in is a guaranteed recipe for blisters.
I also pack some flip flops or sandals for the evening to give the feet a break from the boots.
TREKKING BACKPACKS
As far as volume goes for a trek with porters, 25-30L will be fine.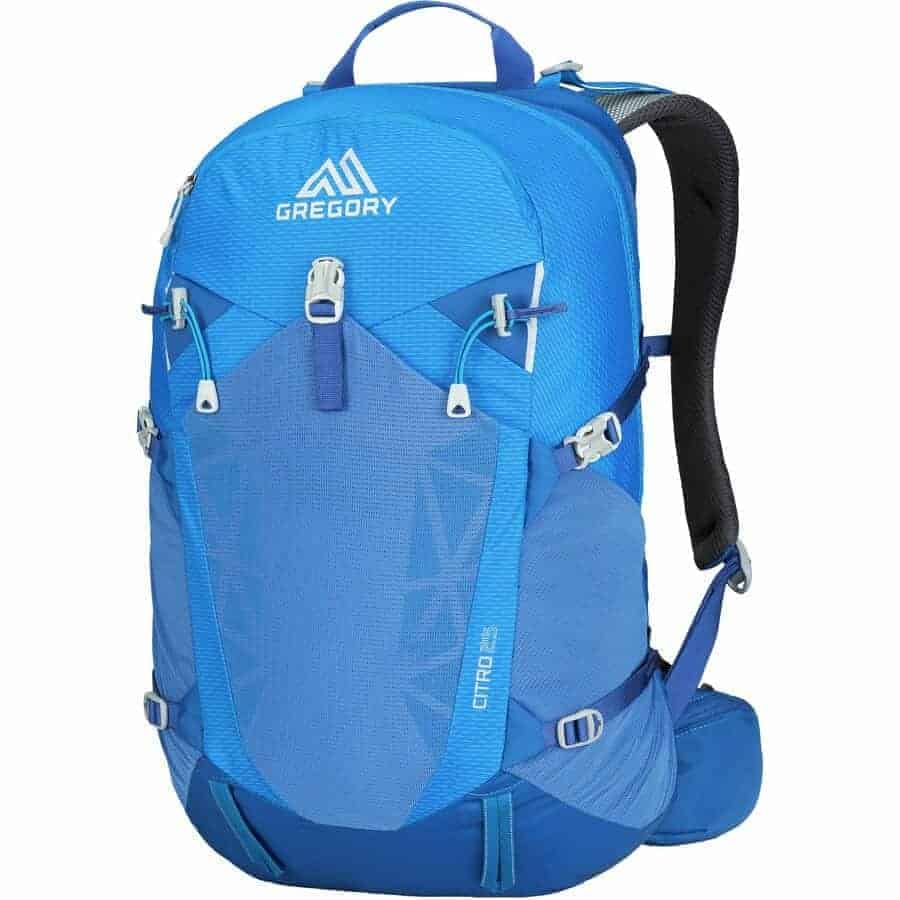 This 25L Gregory has an included water reservoir to help you keep hydrated. I'm a big fan of water bladder systems because I drink more with them than I do with bottles. This is a great day pack.
For self supported trips, you'll want to bump up to a 40-50L pack.
---
READ: How to Prevent Altitude Sickness
18,000 feet is no joke and people have died from altitude sickness on this trek.
---
WATER PURIFICATION
Water purification is a big deal on the Annapurna trek. Because the area is roadless it makes getting any sort of trash out of the area extremely difficult. Tourism, unfortunately, is the biggest waste producer in Annapurna.
As you can imagine, you're going to go through a lot of drinking water. All along the trek you can buy 1 liter water bottles but along with that comes tremendous waste.
There are also clean water sources all along the trek, from springs to creeks, that with purification are some of the best water you'll ever have. It's important to note that traditional cartridge style water filters are not recommended because they do not treat for all the bugs in the Annapurna region.
Instead, the recommendation is a UV water purification system such as the SteriPen. These are the safest, easiest, and most compact water purification system you will ever use. Read my full review of the SteriPen.
TREKKING PACKING LIST
CLOTHING
(3) Underwear synthetic
(2 pair) Liner socks
(2 pair) Socks
Boots
Sandals
Base layer bottoms
Synthetic pants
Fleece pants
Baseball cap or hat
Shorts
(3-4) Short-sleeve shirts
Baselayer top
Middle layer top
Puffy coat
Shell Jacket
Hat and gloves
TREKKING GEAR
Trekking permits
Cash for rooms, food, and tips
Backpack
Sunglasses
Sunscreen
Insect repellent
Cash
Trekking poles (rent locally)
Headlamp
Sleeping bag (can be rented)
Sleeping bag liner
Sleeping pad (can be rented)
Water bottles
Toilet paper in zip-lock bag
Ear plugs for snoring neighbors
Camera
Toiletries
Hand sanitizer
Be sure to read our Altitude Sickness Guide and I would HIGHLY encourage travel insurance for a trip such as this one. World Nomads would be my recommendation since it has specific plans that cover you for altitude sickness emergencies.