Oregon is a beautiful state with a gorgeous rugged coastline breathtaking natural environments ranging from magnificent mountain vistas to lush storybook-like woods and high desert plains.
Unless you have a lifetime to spare, arranging an itinerary that includes everything the state has to offer would be impossible. One of the most incredible things about traveling The Beaver State is the variety of off-the-beaten-path sites it provides.
Things To Do in Oregon You May Not Know Exist
If you enjoy getting off the beaten track and exploring undiscovered gems rather than crowded beaches, you'll be in heaven. Without further ado, here is a comprehensive list of things to do in Oregon and unique places to go in Oregon that you must see
Best Places To Go In Oregon
Check these out if you're looking for other fun activities in Oregon.
The Big Foot Trap
Oregon's forests are said to be some of the places where Big Foot has been spotted, especially during the 19th century. When a miner reported seeing a humongous footprint in 1974 at Siskiyou National Forest, the North American Wildlife Research Team set out to create a huge trap to finally catch the infamous legendary creature.
Today, the bait box made of wood is still in place. While it never truly trapped Big Foot, it did capture a few bears and a few hunters. Eeek!
Thor's Well- Yachats Oregon Coast (Best Places To Visit in in Oregon)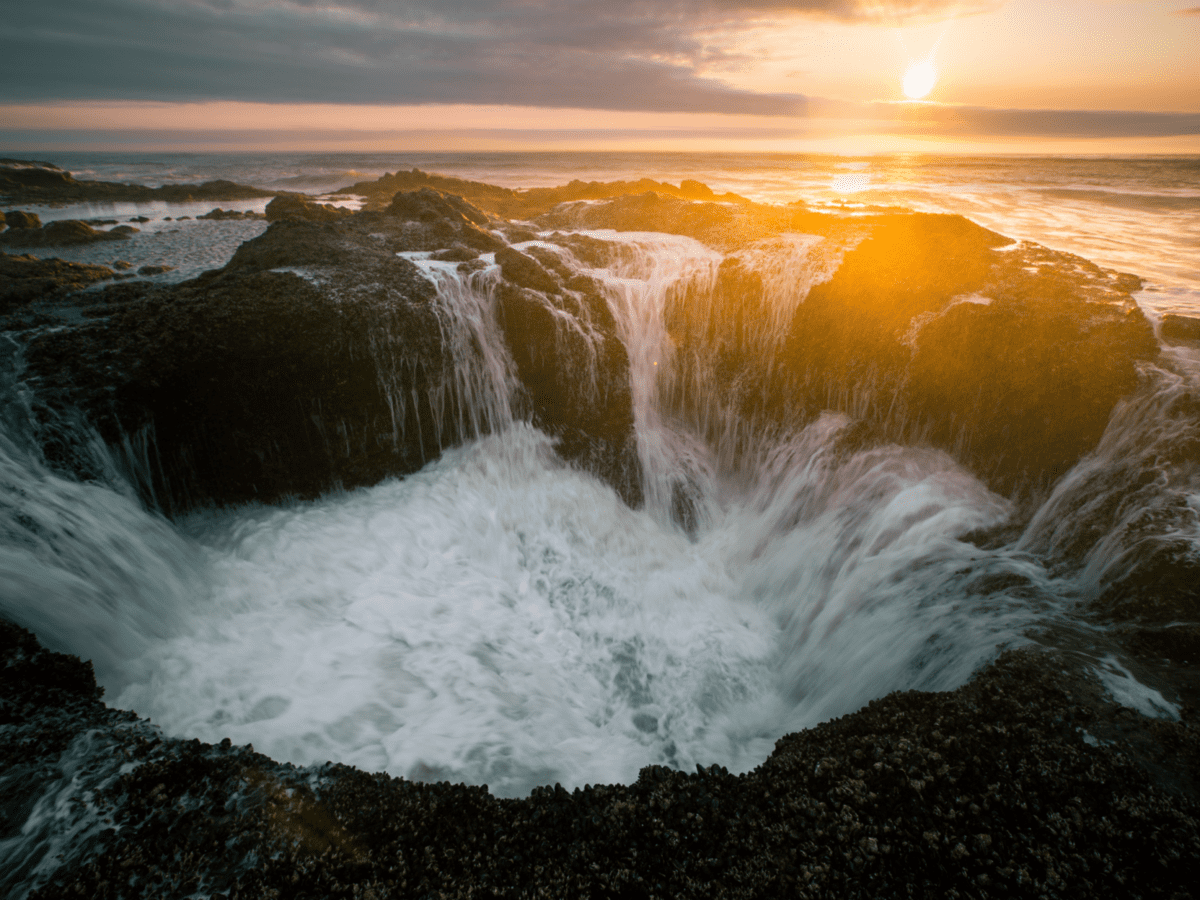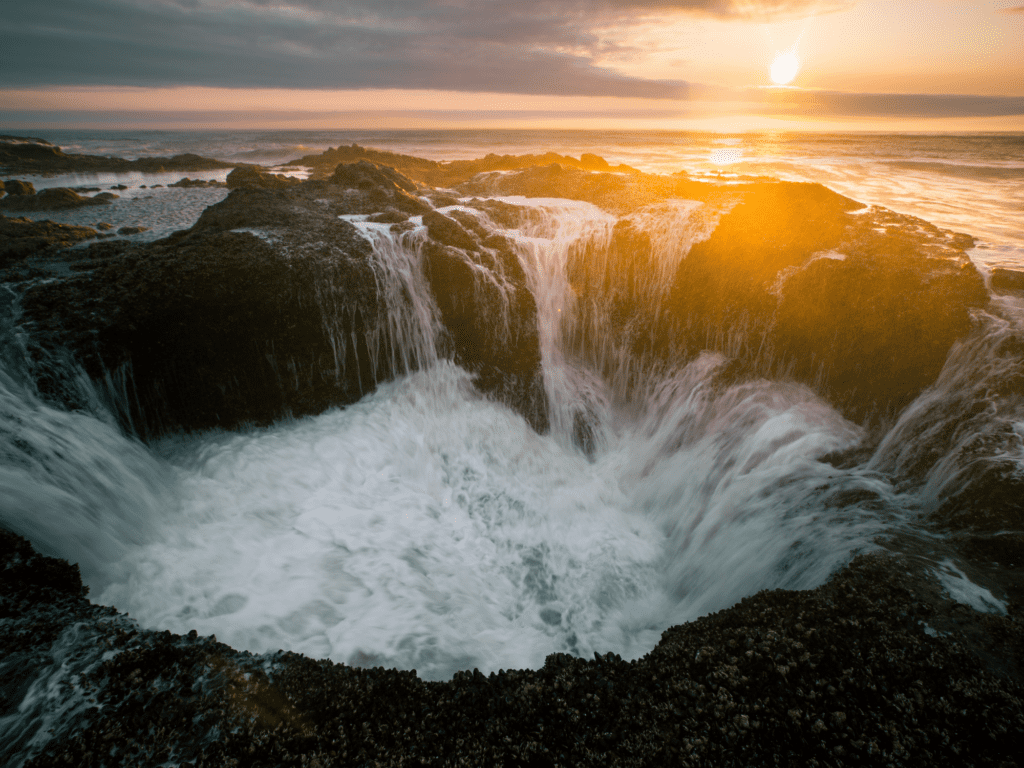 Thor's Wells is a hidden gem in the city of Yachats, with its out-of-this-world beauty remaining a mystery to us. Thor's Well is a massive hole on the coast of Oregon that appears to devour the surrounding ocean water.
The pit is said to be around 20 feet deep, but Thor's Well looks like it came straight out of an apocalyptic film, especially during high tides and stormy days!
Lost Lake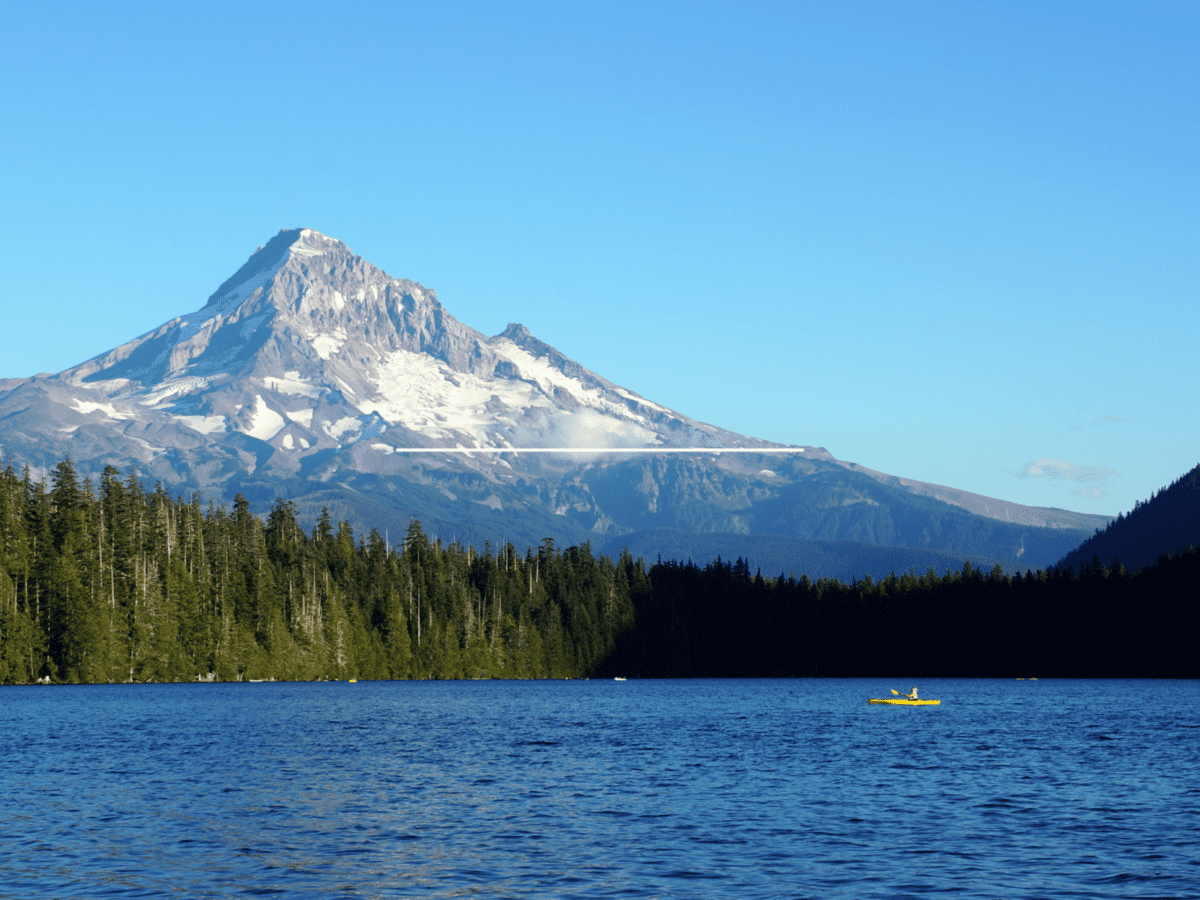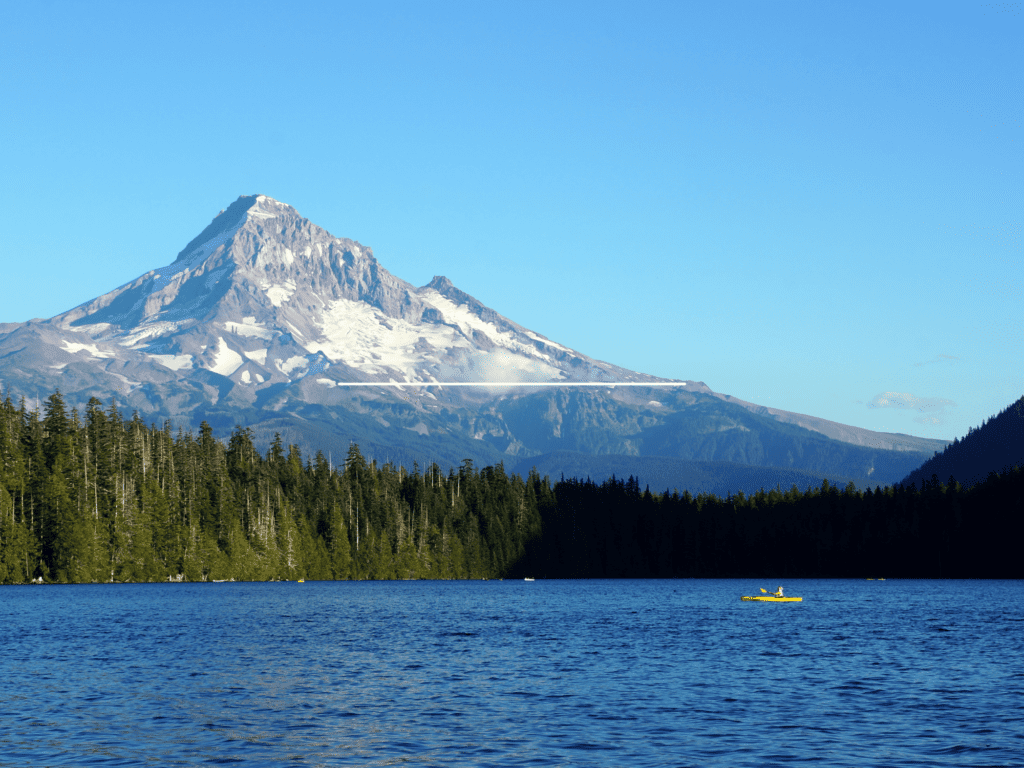 Lost Lake is one of the most picturesque locations in Oregon, only about an hour from Portland.
Lost Lake, nestled in the stunning Mount Hood National Forest and towering above Oregon's highest peak, is among the state's most breathtaking views of one of Oregon's most renowned natural wonders. While you may see Mount Hood from many vantage points, seeing its reflection in the lake's gleaming surface is simply a sight you must witness for yourself.
Furthermore, Lost Lake is a fantastic location for outdoor activities like kayaking, boating, and hiking in the surrounding woods. Due to the lack of light pollution nearby, Lost Lake is regarded as one of the finest stargazing sites in the United States. Camping is popular here, but if you'd prefer to sleep in comfort, cozy cabins and yurts are also available!
Pillars of Rome
If you've ever wondered what walking on Mars would feel like, Pillars of Rome is bound to get you as close to the experience as it can get.
If you've ever wondered what walking on Mars would feel like, Pillars of Rome will get you as close to the sensation of walking on Mars as possible.
The Pillars of Rome are a cluster of intricately carved rock formations and pillars made of fossil-rich clay, some of which rise to heights of 100 feet, only accessible via gravel road from the town of Rome in southeastern Oregon.
Terwilliger Hot Springs
Terwilliger Hot Springs, tucked away in the Willamette National Forest is a set of natural geothermal hot springs situated amid a gorgeous environment, making it an ideal spot to unwind after a day spent exploring the forest or road tripping around Oregon. P.S. CLOTHING IS NOT RECOMM
Harts Cove
Oregon has the most beautiful hiking trails, and while there are several choices to select from, the Harts Cove trail offers some of the most stunning coastal views.
This 5.4-mile out and back trek from the Harts Cove Trailhead in Neskowin will have you breezing through a lush forest filled with millennia-old trees, meadows dotted with wildflowers, and stunning ocean views.
When you reach the end of the trail at Harts Cove, you'll be greeted with some serious eye candy, a magnificent waterfall plummeting into an exquisite teal-toned pool.
Crack-In-The-Ground- One of Those Unique Places to Visit in Oregon
Its name may lack innovation, but it more than makes up for it with fascinating experiences. Crack-in-the-Ground is a fissure in the ground that stretches over two miles long.
Geological cracks like this one are common; however, because Crack-in the-ground is in an arid location, it didn't exactly fill up like most other fissures do, making it almost exactly the same as thousands of years; ago when it was formed!
The magical thing about visiting Crack-In-The-Ground is that you may hike throughout the fissure's bottom. This two-mile-long route isn't too challenging to complete if you've ever hiked before.
Have you been to any of these exciting places in Oregon? If so, which one was your favorite and why? Please share all about your visit with me in the comments section below!
Smith Rock Close To Bend (One of Our Favorite Oregon Attractions)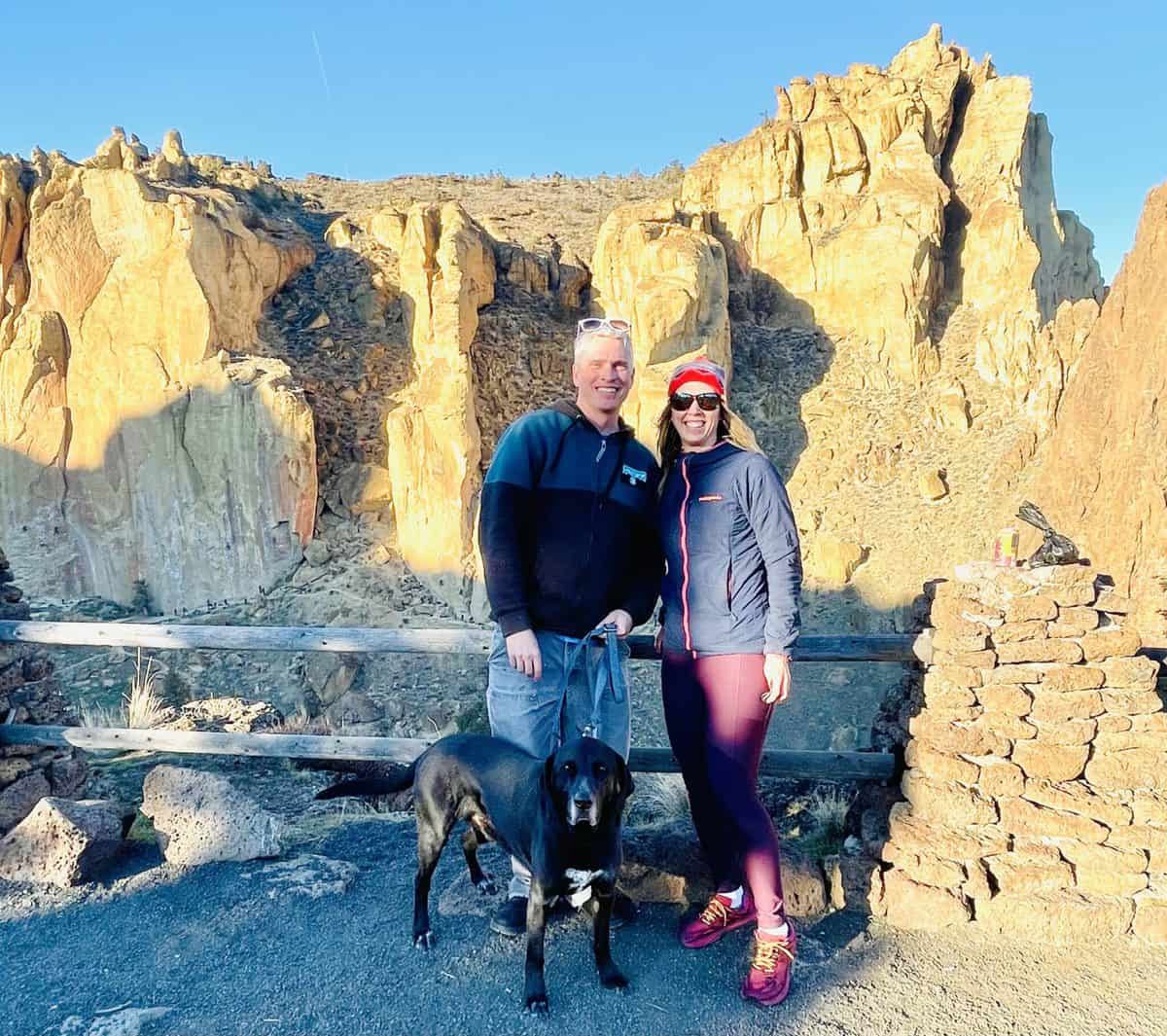 Smith Rock State Park is a world-famous rock climbing destination located in Terrebonne, Oregon, about 35 minutes from Bend. It is well known for its beautiful and unique rock formations and offers a variety of activities, including hiking, climbing, camping, and jumping in the river. The park is home to the state's largest concentration of high-quality sandstone and boasts unique features such as the Lost Arrow, a thin spire of rock that juts out from the cliff face.
Bagby Hot Springs
Bagby Hot Springs is a clothing-optional soaking area located in the Mount Hood National Forest. The hot springs are set in a beautiful natural location and make for a great day trip or weekend getaway.
Bagby Hot Springs was originally a hunter's camp in the early 1900s. The log cabin on site is now listed on the National Register of Historic Places and still sees use today. Visitors can soak in one of the five natural hot springs, ranging in temperature from 98 to 108 degrees Fahrenheit.
Crater Lake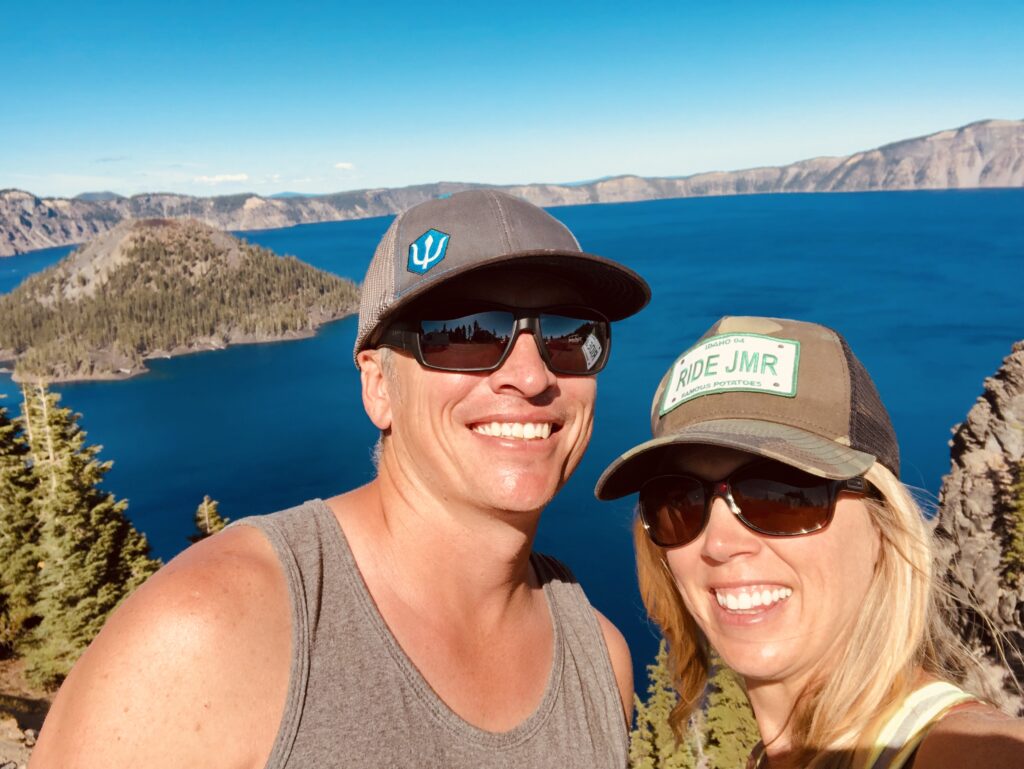 Crater Lake is the deepest lake in the United States and one of the most beautiful. It is located in southern Oregon and sits in the caldera of Mount Mazama, a volcano that erupted with force 42 times greater than Mount St. Helens 8,000 years ago. The resulting eruption created a crater almost 6 miles wide and 1,500 feet deep. The lake has since filled with rain and snowmelt, making it one of the most pristine lakes in the world. The water color is a mesmerizing blue and is something that you have to see for yourself.
Mount Hood National Forest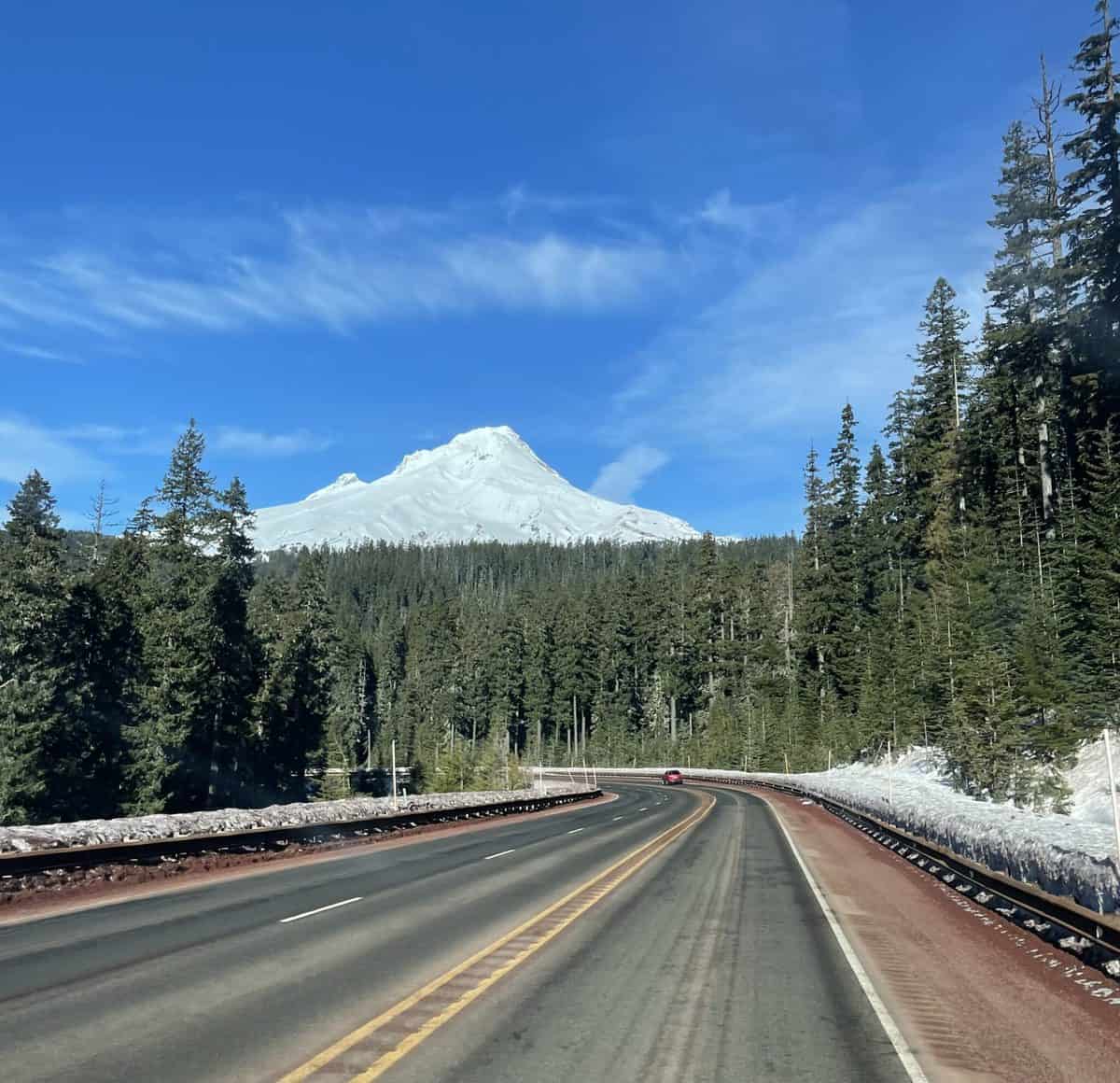 Mount Hood is the highest mountain in Oregon and one of the most popular tourist destinations in the state. The mountain is part of the Mount Hood National Forest, covering over 1.1 million acres. The forest offers a variety of activities for visitors, including hiking, fishing, skiing, and snow tubing in the winter.
Camping is a popular activity in the Mount Hood National Forest, and there are several campgrounds to choose from. The scenic byway offers stunning views of Oregon's tallest peak and other natural wonders in the state.
The Government Camp and Timberline Lodge are two of the biggest attractions in this mountain landscape. Visitors can enjoy the Trillium Lake's postcard setting and a great view of Mount Hood.
Octopus Tree- One of Those Weird Things To Do In Oregon
The Octopus Tree is a unique tree located at the Cape Meares State Scenic Viewpoint in Oregon. It gets its name from the way its branches look, which resemble octopus tentacles. The tree is also known for being one of Oregon's largest Sitka Spruce trees.
The Octopus Tree is a fascinating sight that has been attracting visitors for decades. The tree is around 250 to 300 years old and features a bizarre split body with multiple trunks instead of one central trunk. Consequently, it looks like an octopus reaching out from the ground.
Sea Lion Caves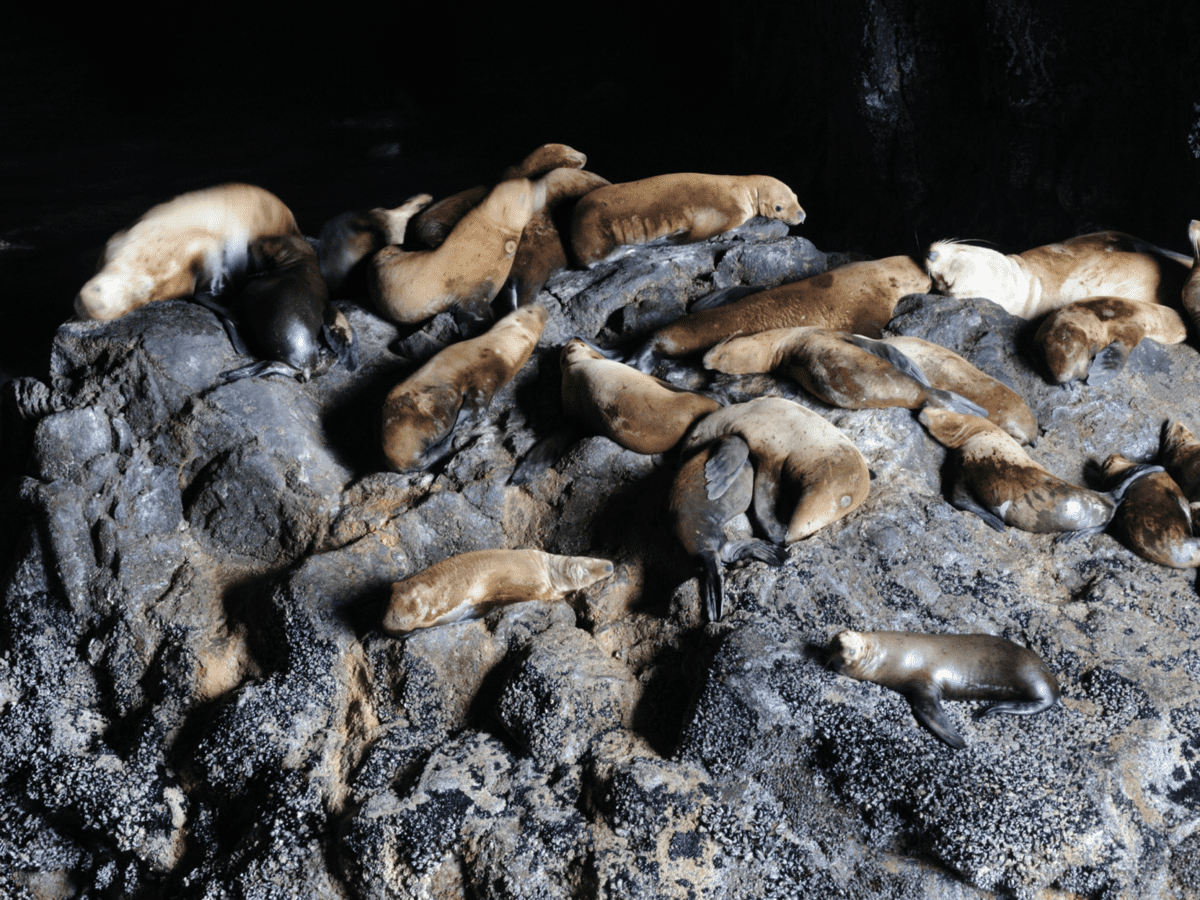 Just four hours from Portland in Florence, Oregon, the Sea Lion Caves features the largest sea cave in the world and an opportunity to see sea lions and other marine life in their natural habitat. Sea Lion Caves is a cavern located along the Oregon coast that is home to a large colony of sea lions.
If you're lucky, you may even see an Osprey, whale, or two, depending on the time of year. From the cave's lighthouse viewpoint, you can see the Heceta Head Lighthouse, which is one mile to the north.
Alvord Hot Spring
The Alvord Hot Spring is a natural hot spring located in the Alvord Desert of Oregon. It's a popular spot for visitors and is surrounded by sagebrush and juniper trees.
The Alvord Hot Spring is located in a great spot to take in the natural wonders of Oregon. It's far enough away from civilization like Bend, Oregon, that you can really appreciate the peace and quiet, but it's also close enough to watch the sunset in all its glory.
Things Unique To Oregon
There are lots of gems to be found in Oregon. The state is full of natural wonders that can't be found anywhere else in the world.
The D River, which measures just over 121 feet long, is the shortest river in the world. The river was unnamed when it appeared in the Guinness Book of Records and was simply designated as the "world's shortest river."
Crater Lake is the deepest lake in America, with a depth of 2,000 feet. It's also one of the world's ten deepest lakes.
Get Out And Explore The Unique Things To do In Oregon
I hope that this article has inspired you to get out and explore the unique things to do in Oregon. The state is full of natural wonders that can't be found anywhere else in the world. You'll never run out of things to do and see in Oregon.