Are you planning a trip through California? If you're the type of traveler who prefers to visit less-visited areas rather than the main attractions. In that case, you're probably looking for some genuinely unique places to check out to satisfy your adventuring spirit.
Whether you've already seen California's main attractions or just want to include a few lesser-known gems into your itinerary, here are some truly unique stops to make on the road for a genuinely unique Cali road trip!
The Most Unique Places to Visit in California for the Ultimate Road Trip
Solvang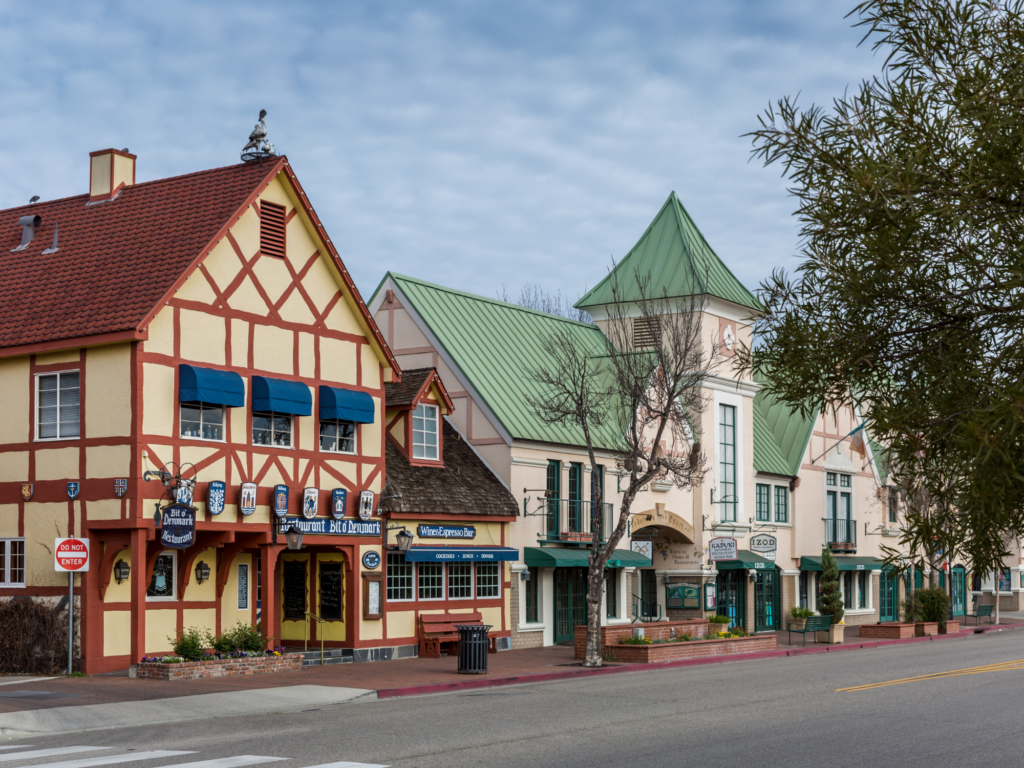 A trip to Solvang, dubbed "a little bit of Denmark," will transport you across the Atlantic and into a charming European village. Imagine windmills, rural Danish construction, and bakeries that sell delectable Denmark-inspired pastries to get a sense of what this lovely little town has to offer!
In addition to satisfying your sweet tooth by eating everything along the route (don't miss out on trying a new bear claw and a Danish kringle), you can go wine tasting!
Solvang has several wine tasting rooms throughout town, but if you venture further out, you'll discover acres of vineyards.
Another must-do if you want to visit a yet-another-interesting location is making a brief stop at the nearby Ostrichland, which houses ostriches and emus and makes for a really unusual way to end the day!
Galleta Meadows at Borrego Springs
Where else in the world can you go on a treasure hunt looking for enormous metal sea serpents, ancient animals, and creatures that appear to come from another planet? In the tiny town of Borrego Springs are more than a hundred hand-built metal sculptures depicting elephants, dinosaurs, sloths, huge insects, and other fantastic creatures.
Even though a few of these sculptures are more than ten feet tall, they can be difficult to find amid the desert, but it makes for a fantastic (and very cost-effective) day out. Drive around or rent an e-bike and see how many you can find!
Malibu Creek State Park
Is it time for you to go back out into the great outdoors? If spending a day (or two!) in nature is your thing, Malibu Creek State Park is just the place to go. Set only 25 miles from downtown Los Angeles, this park has some of the city's best views as well as ocean vistas.
The Santa Monica Mountains are home to spectacular scenery, including hiking and cycling trails that provide stunning vistas. Along the route, keep an eye out for wild animals; the mountains are also inhabited by deer, rattlesnakes, coyotes, and even mountain lions!
If you're looking for additional thrills, you can go rock climbing, go on a horseback riding trip, or explore the park's waterways in a kayak. Camping is also available; as a result, overnighting here is an excellent alternative to truly experience this treasure of a park.
Lassen Volcanic National Park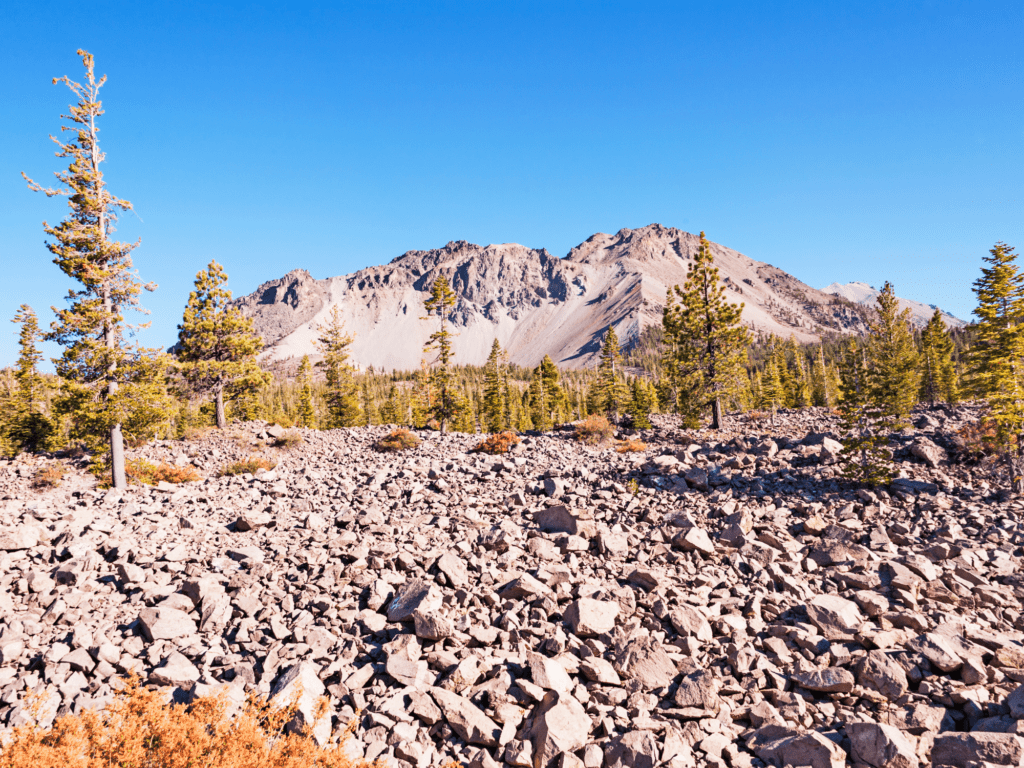 Lassen Volcanic National Park is certainly one of California's best-kept secrets. Even many Californians are unaware of its existence, which is quite remarkable. If you're looking for a different option to Yosemite National Park without enormous crowds, this is your location.
Lessen is located in an active seismic zone and contains sulfur vents and boiling mud pots, which give the entire area the appearance of a different planet.
Pinnacles National Park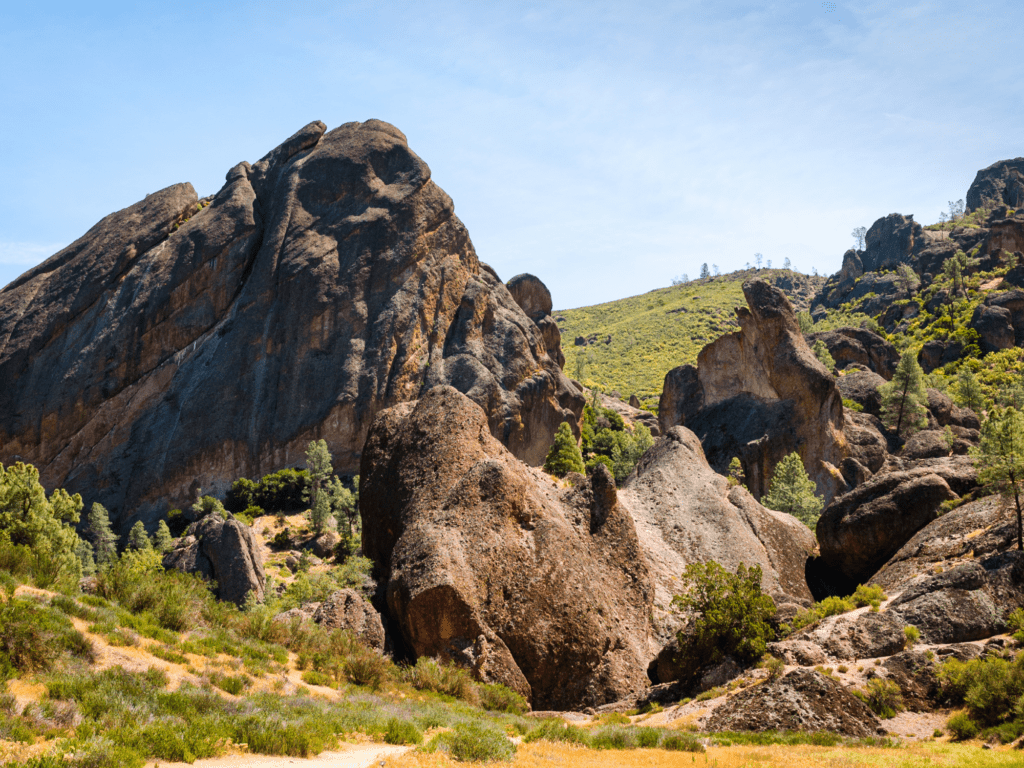 Pinnacles National Park was restored to its original status in 2013, making it another desirable location to see if you're looking for a hidden treasure. Much like Lassen NP, Not many people know that Pinnacles even exist, making it ideal for those searching for the greatest of California's nature without the crowds.
Pinnacles is located on the San Andreas Fault. Its unique rock formations offer visitors some seriously odd-looking scenery to ogle at (tip: cave exploring here doesn't need much effort or expertise, making it a great family-friendly activity for those traveling with kids).
Rock climbing is also really popular here, so if you're a beginner or advanced climber, you'll find plenty of routes to have a good time; don't worry, there are plenty of challenging routes for those of you who are looking to test your skill.
Keep your eyes open for Condors while visiting Pinnacles! One of the best locations in the United States to observe them is Pinnacles National Park. While they are endangered, sightings are common because of the park's reintroduction efforts.
Capitolia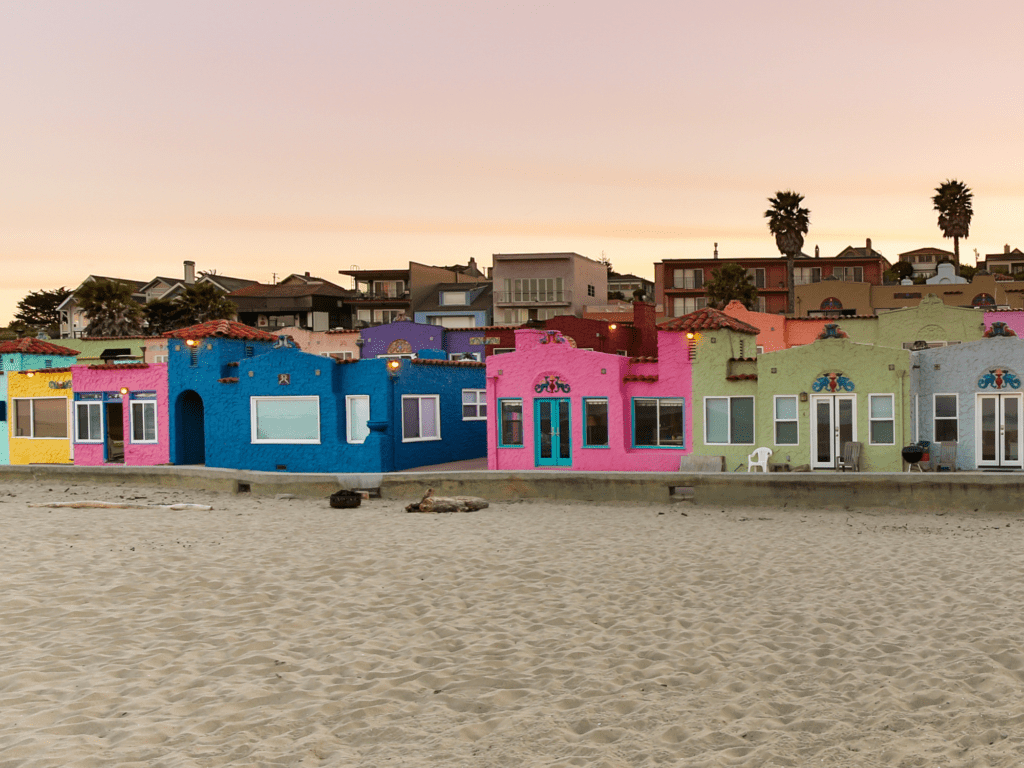 Are you looking for something fresh and new on Instagram? Capitolia is a colorful seaside town with cirques of homes that come in every color of the rainbow.
Seriously, if you think the beauty of Santa Cruz is adorable, you'll love this place. Not only does Capitolia's laid-back atmosphere exude a relaxing summer vibe, but it also provides a plethora of thrilling activities to keep you occupied all day long.
Aside from going to the beach during the day (New Brighton State Beach is a great place to get away from it all). This lovely seaside town has many restaurants, shopping, and a calendar chock-full of exciting seasonal activities like the Capitola Art & Wine Festival and Twilight Concert Series.
Have you ever visited any of these locations in California? Leave a comment below if you've ever been to one of these places in the Golden State.
San Simeon
San Simeon is a beach town located south of Big Sur on the central coast of California. The beach is well known for its great view of the Pacific Ocean and is popular among locals and tourists alike for outdoor activities like surfing, swimming, and fishing.
There are many places to visit in California, but San Simon Cove is one of the most beautiful and interesting. The cove has a long history and is known for its natural beauty. Visitors can enjoy the crashing waves and stunning views from the beach.
Pacific Coast Highway
The Pacific Coast Highway is a world-famous road trip, and for a good reason. With so many amazing places to see, it's no wonder why people flock to this route.
The Pacific Coast Highway is a scenic road that runs along the coast of California. It offers amazing views of the Pacific Ocean and is a popular tourist destination. The route starts in San Francisco and ends in Los Angeles, making it the perfect road trip for first-time visitors to California.
If you're looking for a road trip with amazing scenery, consider taking the Pacific Coast Highway. You'll get to see some of the most beautiful spots in California, including Point Lobos State Reserve, Bixby Creek Bridge, Pfeiffer State Beach, and McWay Falls. And don't forget about the charming towns in Central California!
Sonoma County
Sonoma County is one of the most popular tourist destinations in Northern California. The county has a rich wine country and some of the most beautiful scenery in the state. Visitors can enjoy world-class wineries, charming small towns, and stunning natural landscapes.
There are over 400 wineries in the area and a variety of charming small towns and beautiful scenery. The Bohemian Highway runs through the county and offers stunning views, while the coast is home to rocky cliffs, sandy beaches, and plenty of wildlife.
I know these major cities aren't necesssairly hidden gems but within each of these cities you'll find unique and off the beaten areas to explore.
San Francisco
San Francisco is one of the most popular tourist destinations in the United States. With its iconic Golden Gate Bridge, diverse neighborhoods, and rich history, there's something for everyone in this city.
The Mission District is a great neighborhood to explore if you want to get a taste of Latino culture in San Francisco. This district is home to various restaurants, bars, and street art.
In addition to these places, San Francisco is well known for its many attractions. For example, visitors can ride the famous cable cars, drive down zig-zag Lombard Street, and explore the Ferry Building Marketplace.
Additionally, North Beach is known as Little Italy and has a vibrant atmosphere with restaurants and shops that feel like they've been frozen in time.
Finally, Golden Gate Park is a 1,017-acre green space in San Francisco that features museums and gardens, such as the California Academy of Sciences and the Japanese Tea Garden.
Santa Cruz
Santa Cruz is a coastal town in California best known for its surf culture and boardwalk. The town has a laid-back vibe, with plenty of restaurants and shops to check out. It's also home to some beautiful beaches, making it the perfect spot for a road trip.
The city is located about halfway between San Francisco and Los Angeles, making it the perfect stop for lunch or dinner. In addition, Route 1 along the coast offers several different photo opportunities, including Half Moon Bay and Davenport.
San Diego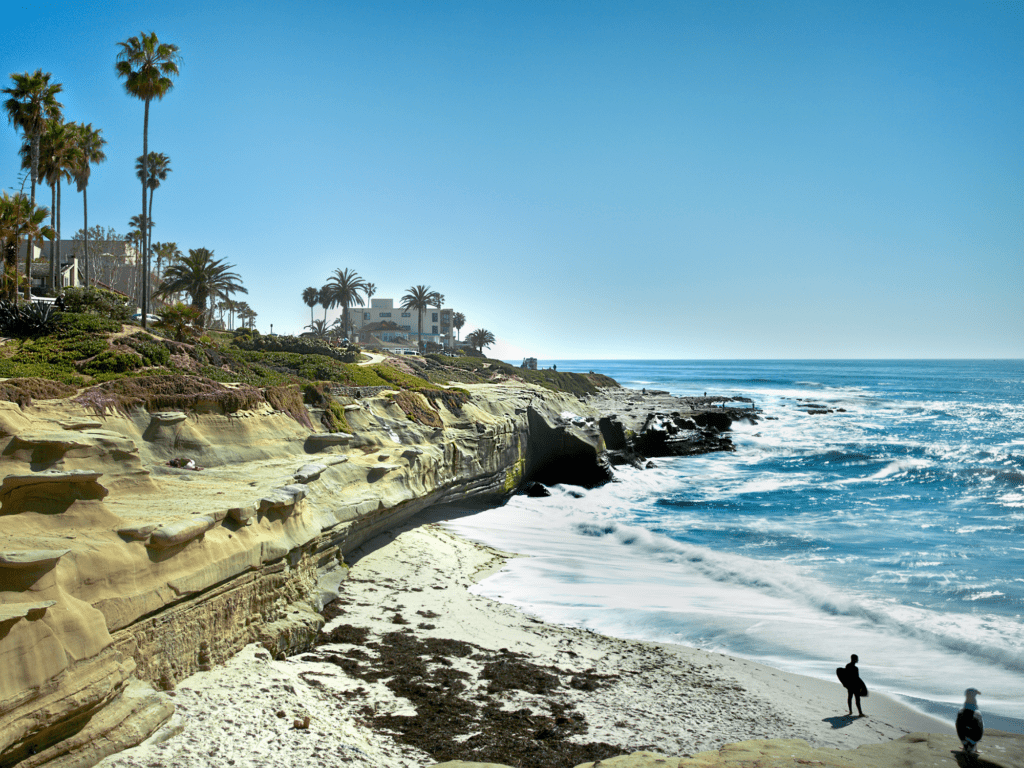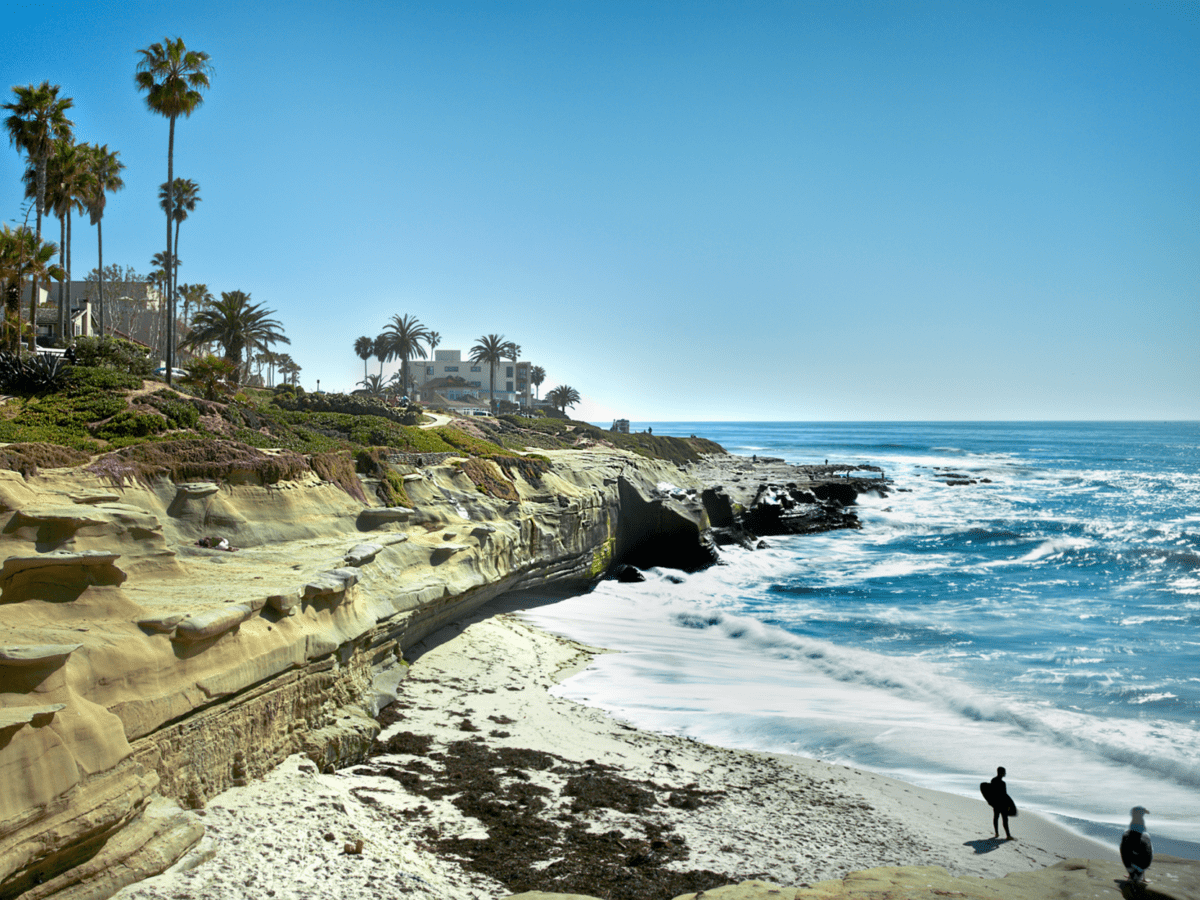 San Diego is a beautiful city located on the coast of California. It is a popular surf hub and has a smaller town feel. There are many different neighborhoods in San Diego with their own unique vibe, so it is worth exploring the city to find the right spot for you.
There are many places to visit in California, but Balboa Park and Gaslamp Quarter are two attractions that should definitely be on your list if you're looking for an amazing road trip.
Balboa Park is a 1,200-acre park located in the heart of San Diego. It has 17 museums, beautuiful gardens, and the world-famous San Diego Zoo.
If you're looking for some nightlife action, head over to the Gaslamp Quarter, which is home to trendy restaurants and rooftop bars that serve up a variety of drinks and food.
If you're looking for an unforgettable road trip, consider driving from San Diego to San Francisco. The journey will take about nine hours on Highway 5, but you'll get to see some amazing sights along the way. Make sure to stop at Pinnacles National Monument, Yosemite National Park, and Napa Valley.
Get Out And Explore These Unique Places To Visit in California
I hope that this list of places to visit in California will help you to discover some new and different places you haven't visited.