Van Accessories for Camping to Enjoy Home's Comfort Away from Home
Planning a camping trip in your van? Make sure you have everything you need with you to relax and enjoy nature without risking your comfort, well-being, and safety. If you're looking to take your camping experience up a notch, you should consider adding some smart van accessories to your packing list.
By bringing along a few essential items, or van camping accessories you can make your van feel more like home and make the camping process a lot easier. 
We've listed all the essentials for you – from tents to cookware and everything in between. Plus, we've got some great suggestions for things to take with you on your trip.
With these accessories nicely stored in your van, you can make the most of your camping experience. So, don't go unprepared, take your time packing, and enjoy your van camping experience without compromising your comfort and safety. 
Stick around to know what must be on your checklist for the upcoming van camping venture!
Best Van Accessories for Camping
No matter the duration of your van camping tour, preparing for it is essential, especially in extreme weather conditions. Here are some not-to-miss accessories you must have for RVing and camping like a pro:
Mattress, Sleeping Bag, and Pillows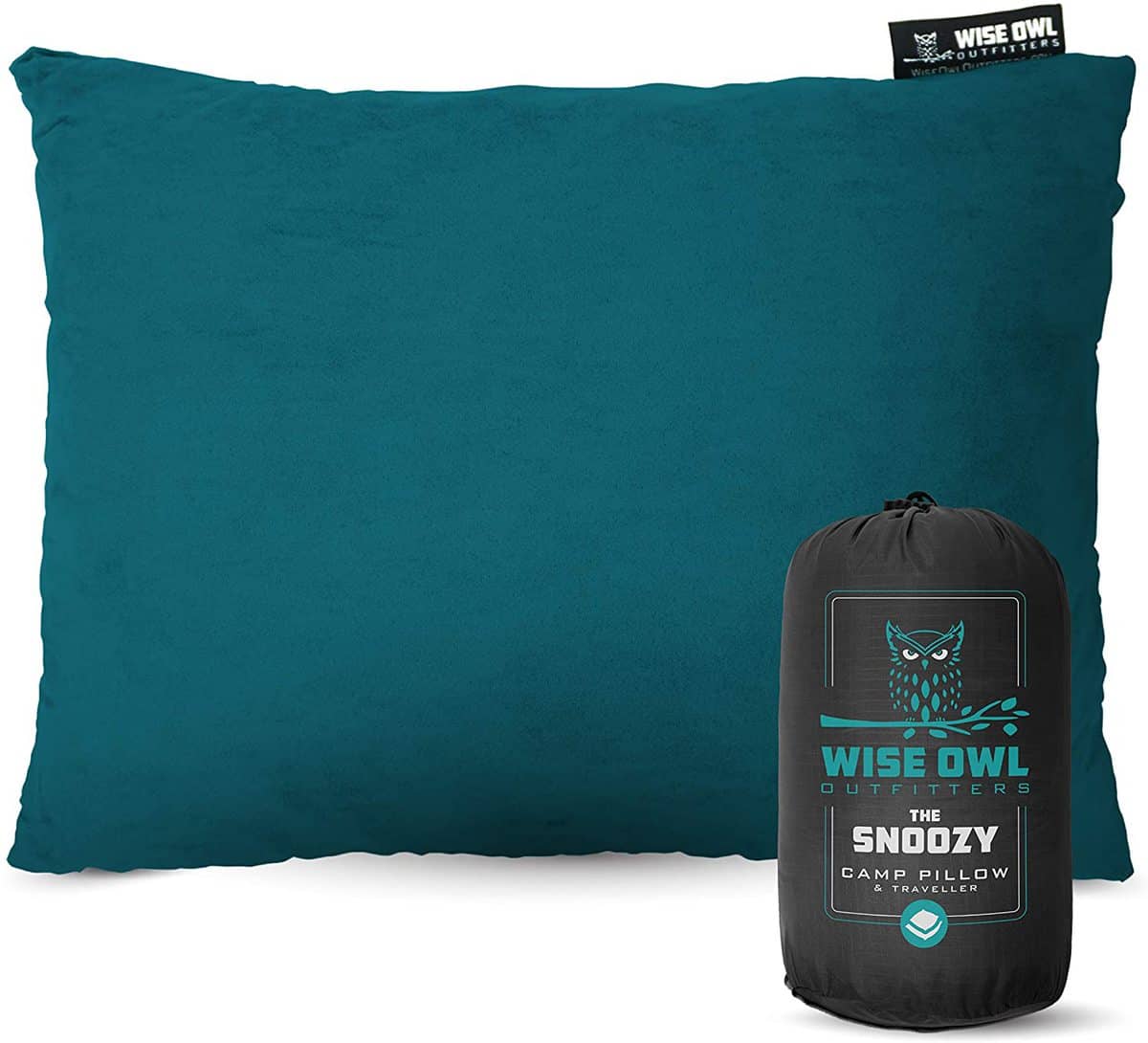 The first step to comfortable camping is a good night's sleep, so invest in a quality mattress, sleeping bag, and pillows. A memory foam mattress will conform to your body and provide support, while a down sleeping bag will keep you warm on even the coldest nights.
Make sure to pack plenty of pillows to prop yourself up when reading or relaxing in your van. If you have backache or neckache, consulting your physiotherapist is better before heading out for a camping break because they'll suggest the best pillows, mattresses, and chairs for your van life.
Camping Table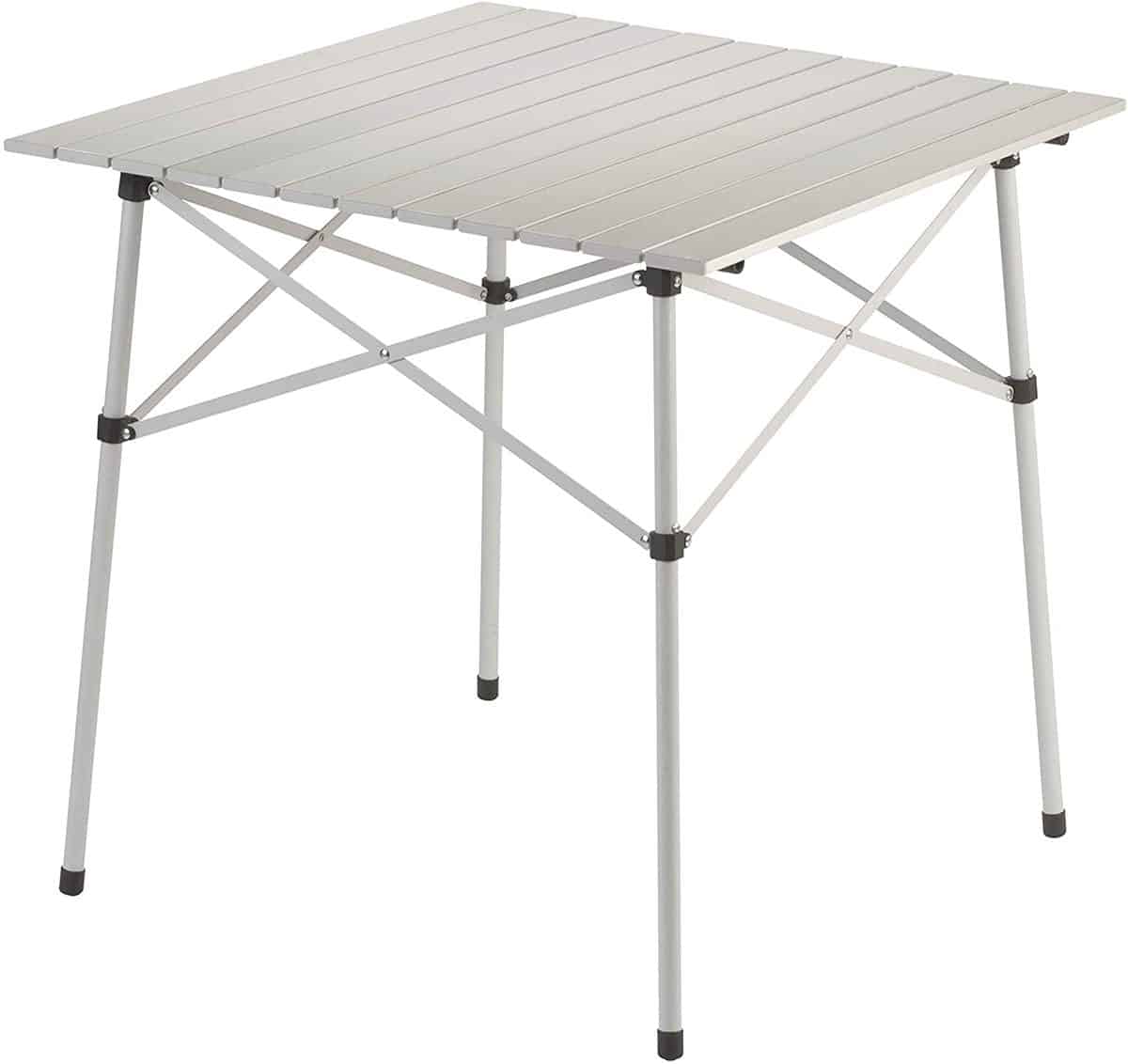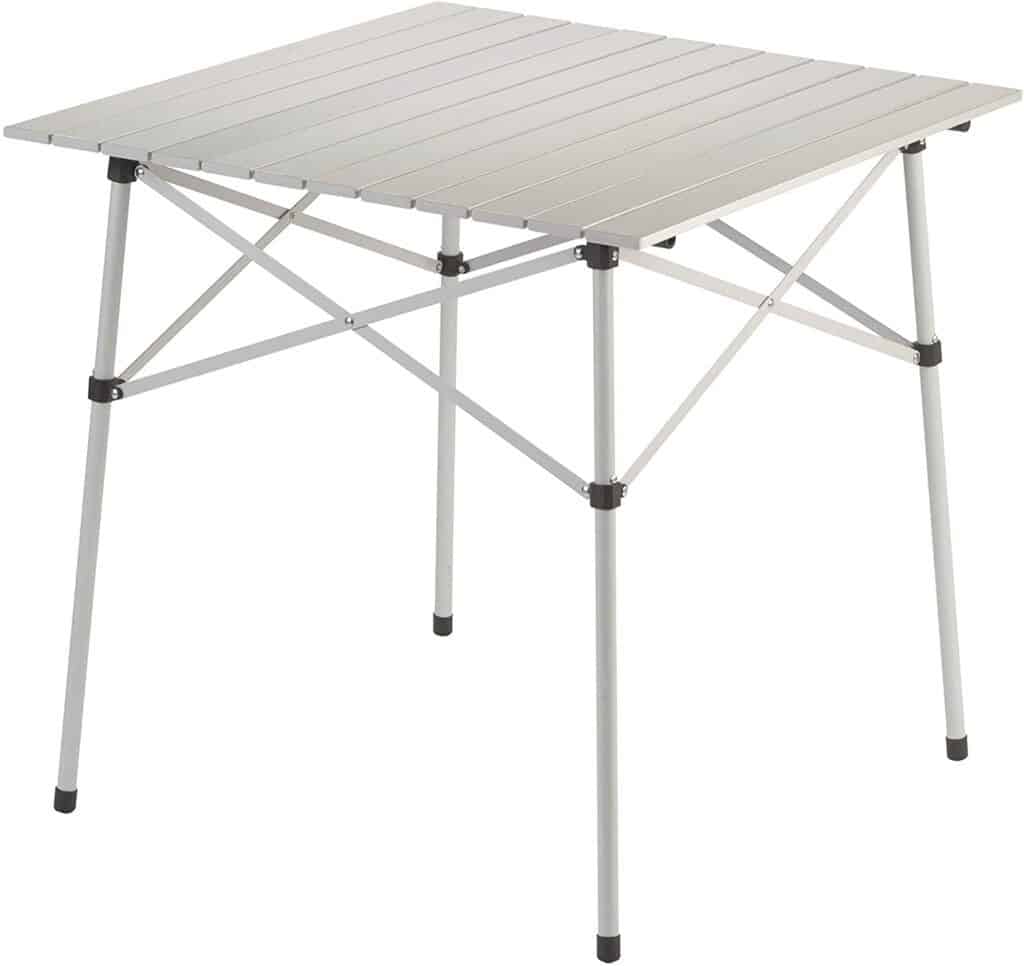 Portable camping tables are essential for any camper who wants to enjoy their time outdoors. The table can be used for dining, playing games, or working on arts and crafts projects.
Camping Chair
The chair should be comfortable enough to sit in for long periods and offer back support. If possible, choose a chair with a built-in cup holder to enjoy a beverage while relaxing in your van or outside under the stars.
Storage Containers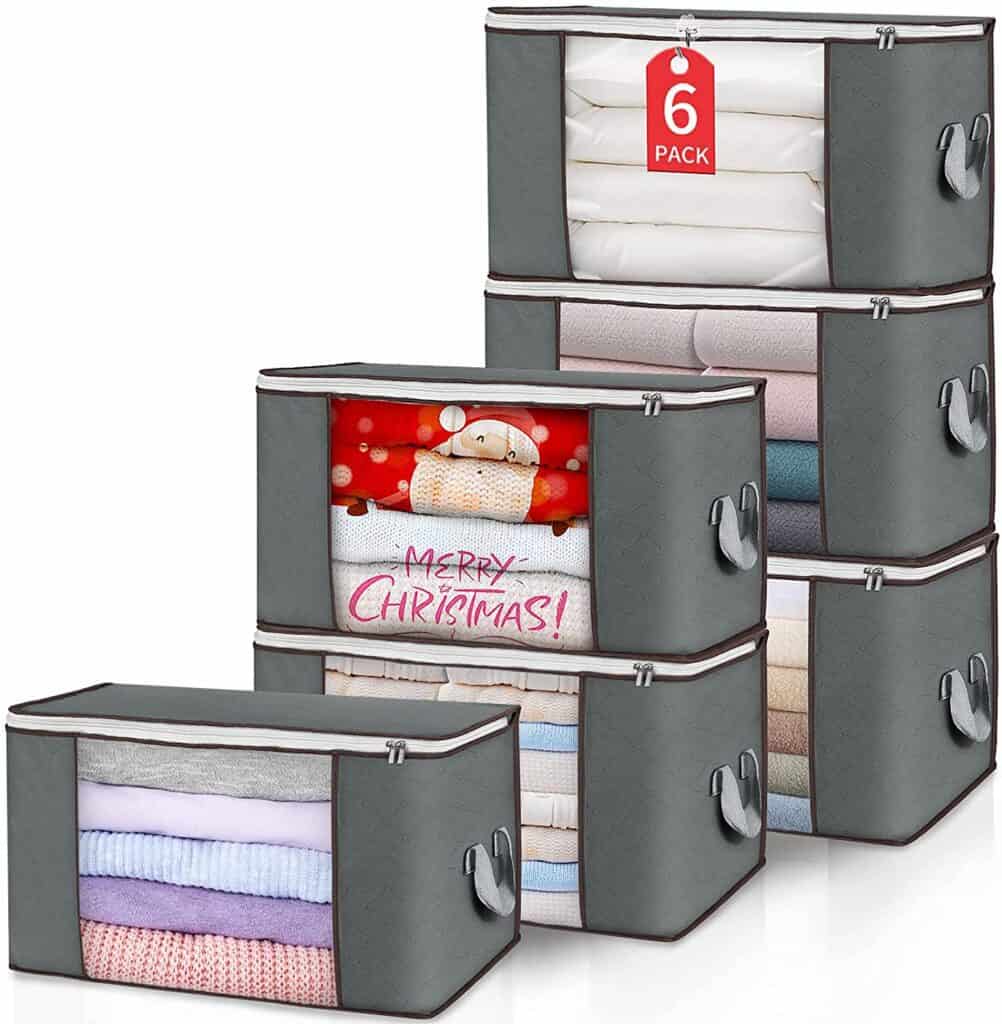 Storage solutions are essential for van camping. Invest in collapsible storage containers to keep your belongings organized and keep them from messing your entire space up. If you're planning on spending a significant amount of time in your van, you'll need to invest in some extra storage containers that can go under the seats.
These will help you keep your belongings organized and prevent them from getting lost or damaged. Get durable and easy to clean containers so that you don't have to worry about maintaining them while living your dream life.
First Aid Kit- A Safety Van Camping Essential
A first aid kit is an absolute must-have for any camper, as it will come in handy if anyone gets hurt while camping. Be sure to pack bandages, antiseptic wipes, pain relievers, and any other items needed in an emergency.
If you have any allergies, never head out without your anti-allergy meds because even finding off-the-shelf medicines can be challenging when you're away from home.
Packing Cubes For Campervan
If you're doing any extended camping in your van, you'll want to pack some cubes to keep your clothes organized, a portable clothesline to hang them up to dry, and a laundry bag to store dirty clothes.
These items will help you keep your van clean and tidy and make doing laundry a breeze on the road.
Coffee Maker, Pods, and Mugs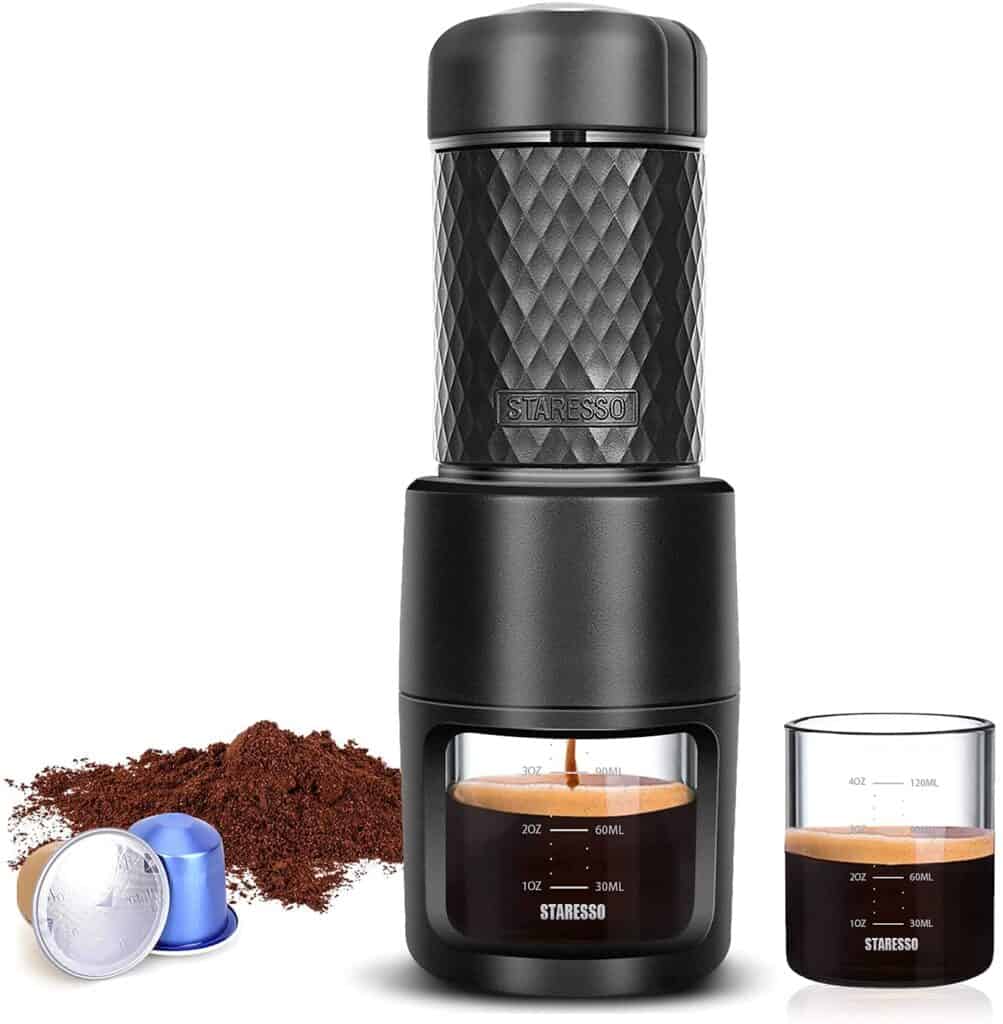 No camping trip is complete without coffee, so pack a coffee maker, pods, and mugs. A portable espresso machine is ideal for van camping, as it doesn't take up much space and can be used to make all your favorite coffee drinks.
A good and easy-to-clean coffee maker is one of the first things you should bring on a van camping trip. You will need it to make coffee in the morning to start your day. Pods are great for making coffee in the morning and for making hot chocolate at night.
Cooking Essentials
If you want to cook meals while camping, you'll need to invest in a good cookware set and a burner stove. Your cooking essentials should include pots, pans, utensils, plates, and bowls.
Choose lightweight and easy to clean items so you can enjoy hassle-free cooking while on the road. If you won't be cooking a lot during the camping trip, an instant pot will do. You can prepare nice meals with your instant pot without dealing with any after-clean.
Solar Shower Bag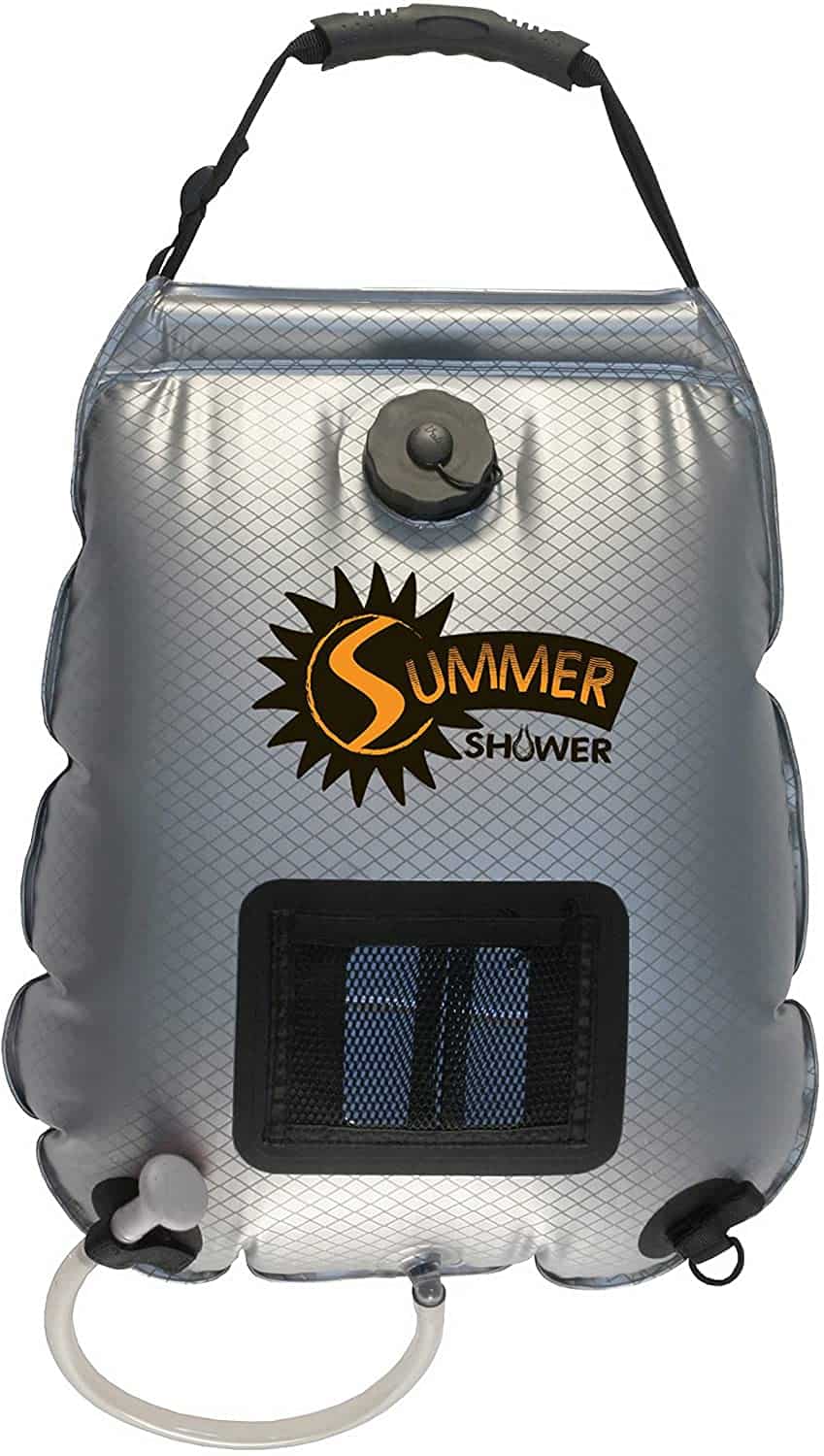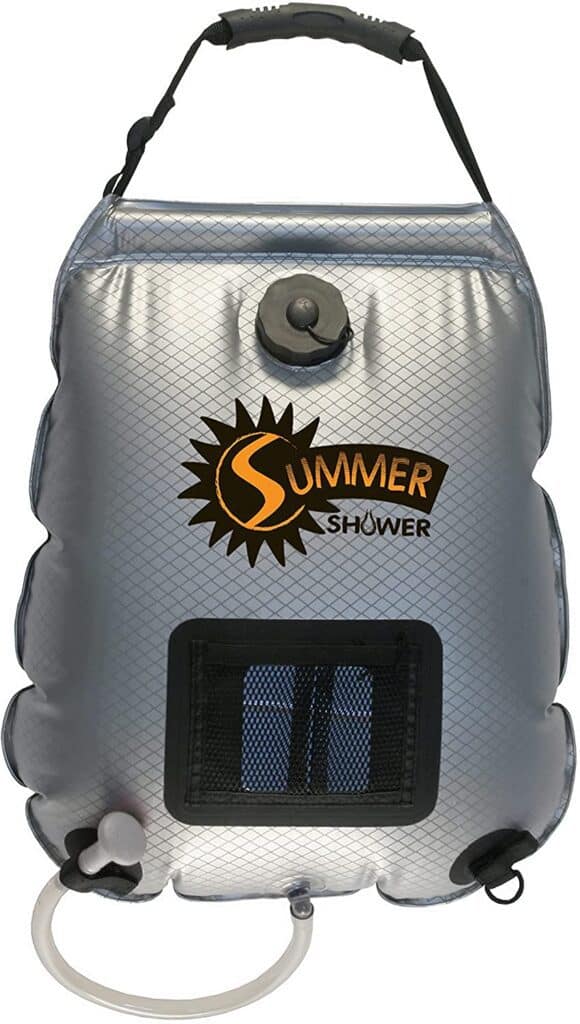 No matter where you're camping, having a shower system and toiletries is a must. Pack a portable shower, towels, soap, shampoo, and anything else you need to feel clean and refreshed.
A solar shower bag is a great way to stay clean while camping. These bags heat water using the sun, so you can enjoy a hot shower even if there's no hookup shower available. They're easy to use and very compact, making them perfect for van camping.
Portable Toilet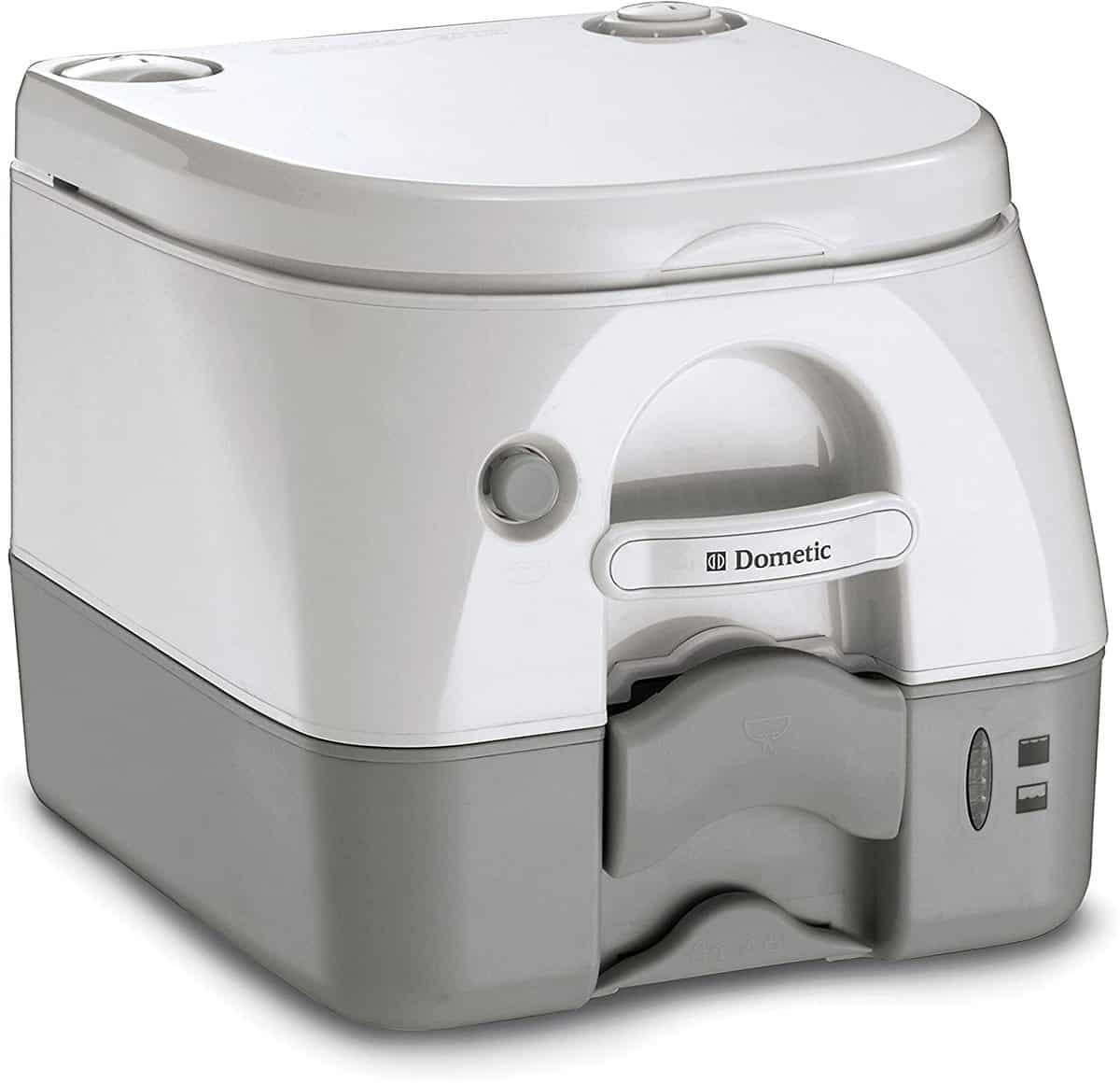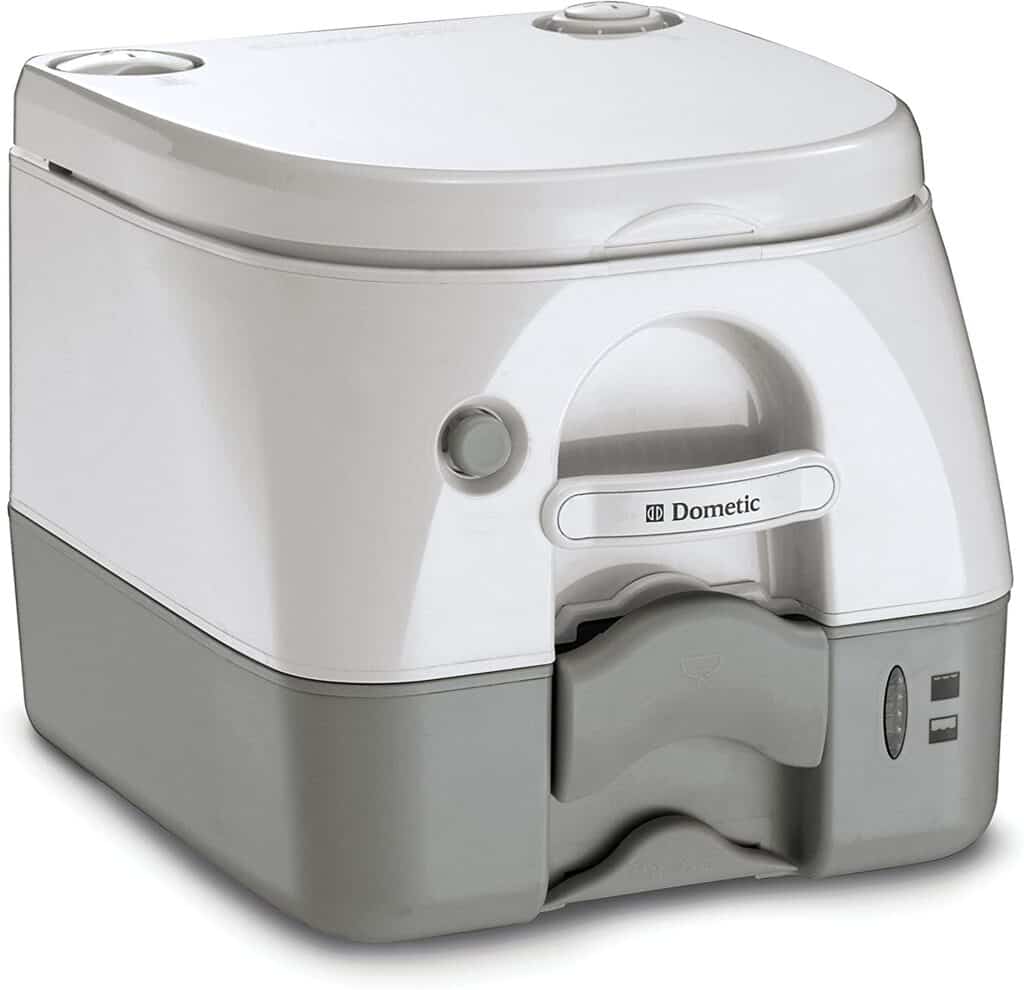 One of the most important things you need to consider when planning a van camping trip is whether or not you will have access to a bathroom.
Unless you are planning to camp in an RV park that has flushable toilets, you will need to find a way to deal with your human waste. A portable toilet is essential for any camper who wants to avoid using public restrooms.
These toilets are easy to set up and use, and they come in a variety of sizes to suit your needs. Choose one that's easy to empty and clean to keep your van smelling fresh.
Temperature Control Accessories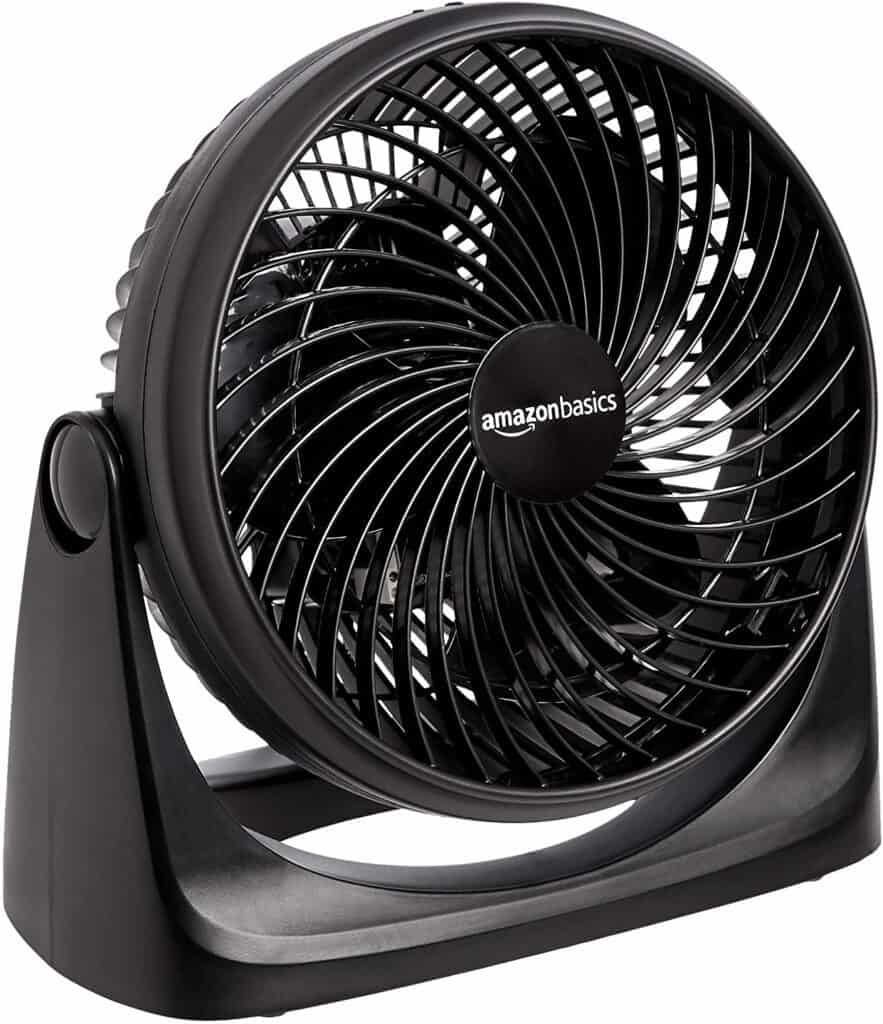 Whether you're camping in a van or a yurt, temperature control is essential. Pack items like blackout curtains to keep the sun out, a fan for circulating air, and a space heater for chilly nights.
By controlling the temperature in your van, you can make it feel more comfortable and enjoy a better camping experience. As we all know, van camping trips can be pretty chilly, especially at night.
This is why it's important to have a space heater and fan on hand to keep you comfortable. The heater will help take the chill off of the air inside your van, while a fan will help circulate the warm air. Both of these items are essential for a comfortable van camping trip.
Food and Water Storage System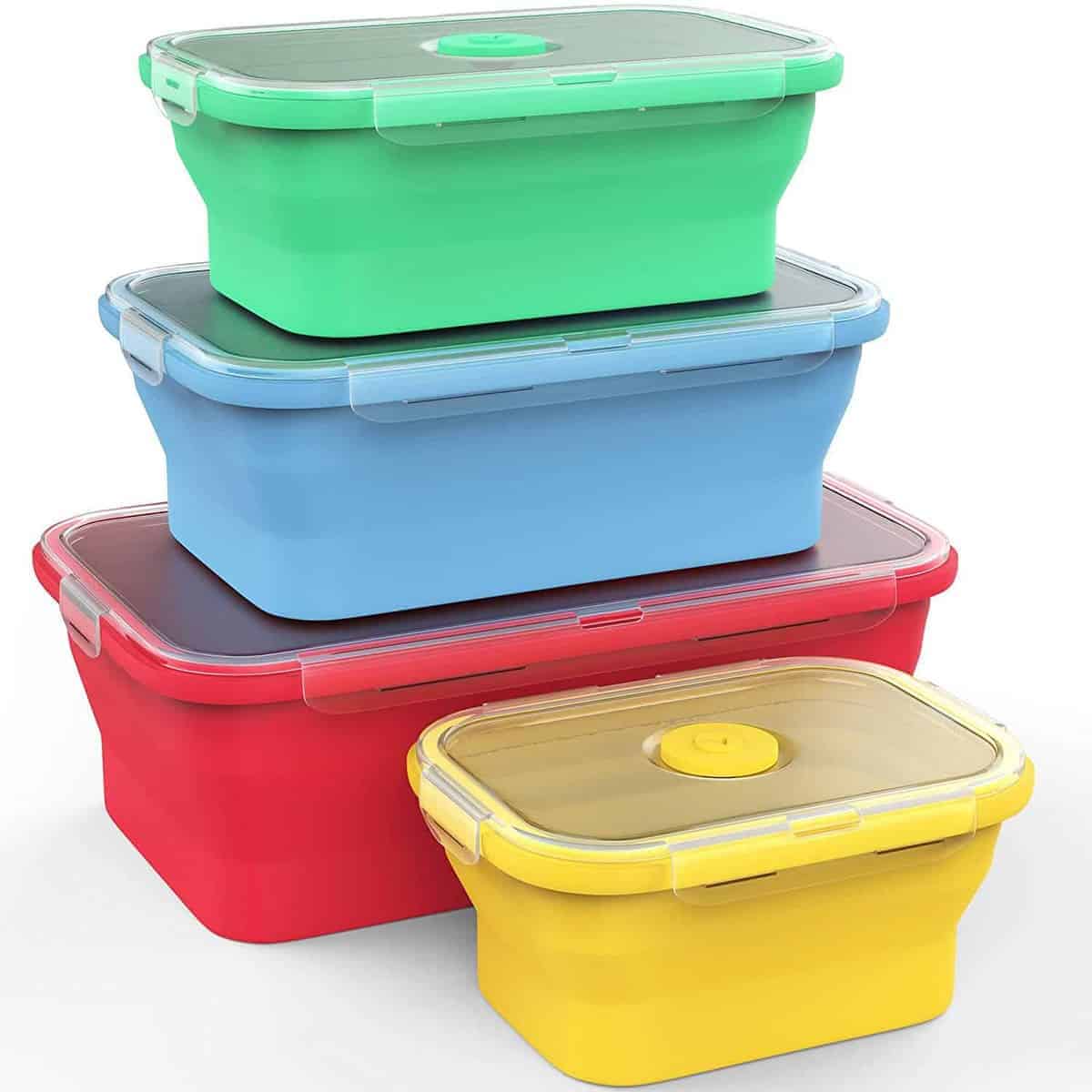 One of the most critical van accessories for camping is a food and water storage system. This will help you keep your food fresh and your water clean while on the road.
Choose a system that's easy to use and clean so you can enjoy hassle-free camping. A cooler is essential for keeping your food and drinks cold, while a refrigerator is necessary for keeping your perishables fresh.
Without these two items, your trip would be incomplete, and you would be left with nothing to eat or drink. So, pack a cooler and a fridge before you head out on your next van camping trip.
A mini-fridge is best for campers and travelers because it doesn't consume much electricity and offers sufficient storage space.
Extra Clothes, Flip-flops, and Thermals
If you're planning on camping in a van, there are a few extra things you should pack beyond the basics. Extra clothes, for one – it's always good to have a spare set of clothes in case you get wet or muddy.
Flip-flops or sandals are also necessary for wearing around the campsite and showering. And finally, don't forget thermals because if you're camping in a colder climate, they could be a lifesaver.
Also, since washing clothes on a camping trip will be quite hectic, remember to keep some spare shirts, socks, and towels.
Flashlight and a Chargeable Fan
Flashlights and chargeable fans are a must on any van camping trip. Not only do they provide light and airflow, but they can also be used to help start a fire or keep food cool. Another great tip for campers is to use LED strip lights in their vans.
These lights are safer and more convenient, especially when you read or work. Also, you'll need the flashlight to find your way around the campsite at night and start a fire if need be.
The rechargeable fan will circulate air and keep bugs away while you dose off in your fan. Keep some spare charging batteries with you to ensure your fan and flashlight don't ditch you at a crucial point.
Get Out and Explore Some of The Best Van Accessories For Camping
These are just a few of the essential van accessories for camping – you're free to drop some of these or add a few more to the list. Just don't overpack, prefer smart storage solutions, and make a checklist before heading out.
By investing in these items, you can make your van feel more like home and enjoy a comfortable, stress-free camping experience.
Happy travels!