Living in a van or just travel in general with another person is an amazing time. A couples guide to van life tips will discuss the keys to a good time while abroad or in a van. Make your next trip even more enjoyable with these tips.
VAN LIFE TIPS
Every time I set out for a trip in the van I get gitty. Sometimes I'll take 2 days to pack the van when it could be done in only a couple hours. I love the small, simple, and efficient space we have. Everything has its place, a perfect puzzle. Vanlife baby!
It's hard to describe the feeling when the van pulls away from the house. The stresses of life are immediately drained and I am left with a weightless sensation.
The best part is sharing this with my wife, we are lucky to have each other. Things just wouldn't be the same any other way. If I could recommend one thing to new a couple, it would be to take a 3-week van trip together. Here's a fun read of one such couple and how they tackled van life and relationships.
Don't have a van? No worries there are some great Van Rental Options.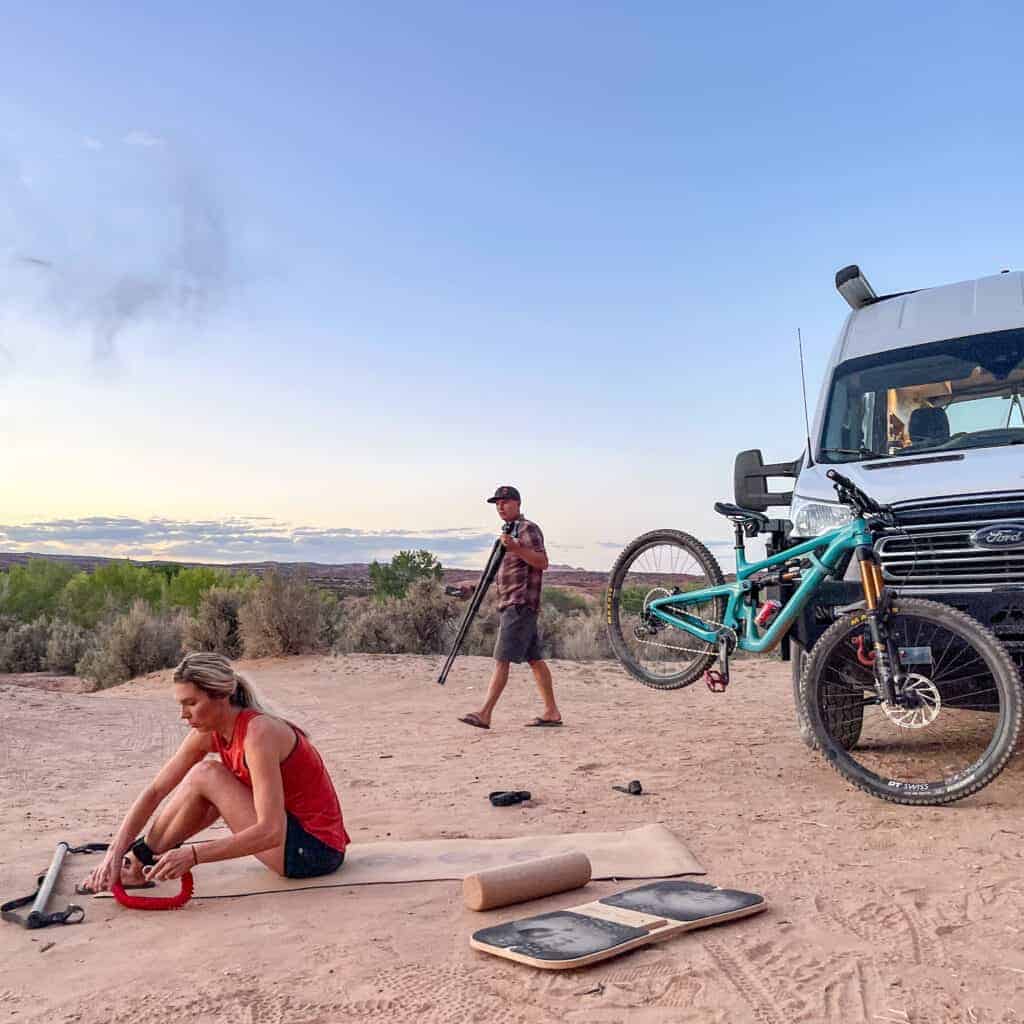 LIVING IN A VAN
I was recently asked what suggestions I would give to a couple new to the Van life. I've been giving it some thought and here are a few van life tips worth sharing.
SPACE
Space is a prime real estate. While the simplicity of small is a plus, it can lead to conflicts. Be aware and generous with how YOU are using the space. There simply isn't room to leave things out so be sure to put things back.
A van can get cluttered almost instantly. If you don't have the space you need, then make it a point to create space. Get creative. Check out places like Pinterest for all sorts of DIY jobs. Practice decluttering techniques. I promise there is a fix. Van peeps are clever.
DRIVING
You've got a long road ahead so be sure to split the driving time. I don't have a lot of experience with this as my wife doesn't like to drive much, hint hint. I will say this, take naps! Don't push it.
I'm a Firefighter and I see first hand how bad accidents can be. If you're tired take a nap. You've got a bed 5 feet away for crying out loud. Don't be stupid.
BE FLEXIBLE
Don't create such a rigid itinerary that all you do is stress about completing it. One of my favorite things to do is stay overnight in an unexpected place. Perhaps it's the neighborhood coffee shop that we enjoyed or maybe just one too many beers at the brewery.
These can be some of the best experiences filled with meeting new people and creating lasting friendships. Key Info! If a local tells you to go check something cool out then go do it! Local beta is much better than google.
ADAPTING
One reason why I think 3 weeks is the minimum for any trip is this. It takes me that long to frickin' chill! Work, email, and all the other BS just lingers around. Adapting to a life less connected takes time.
Some may find it weird that we want to retire early, using blogging as a source of income. Our hope is to be "connected" to all of you, not our daily work grind.
If you aren't keeping a travel journal then start. My only regret was not starting one earlier.
BUILDING YOUR VAN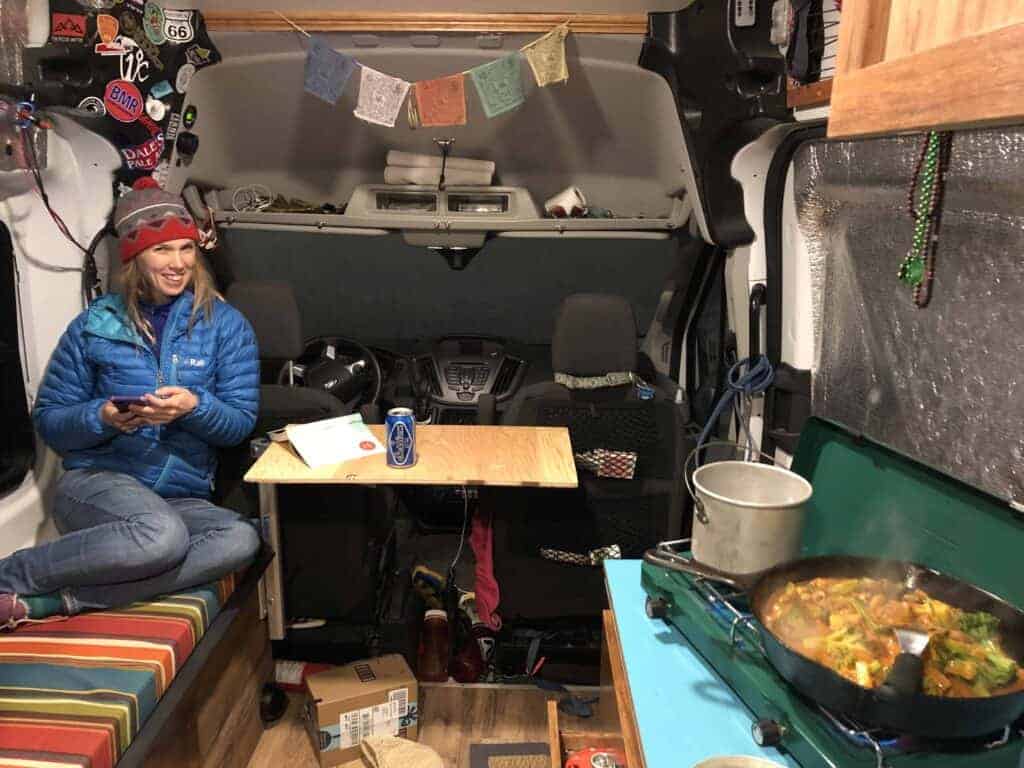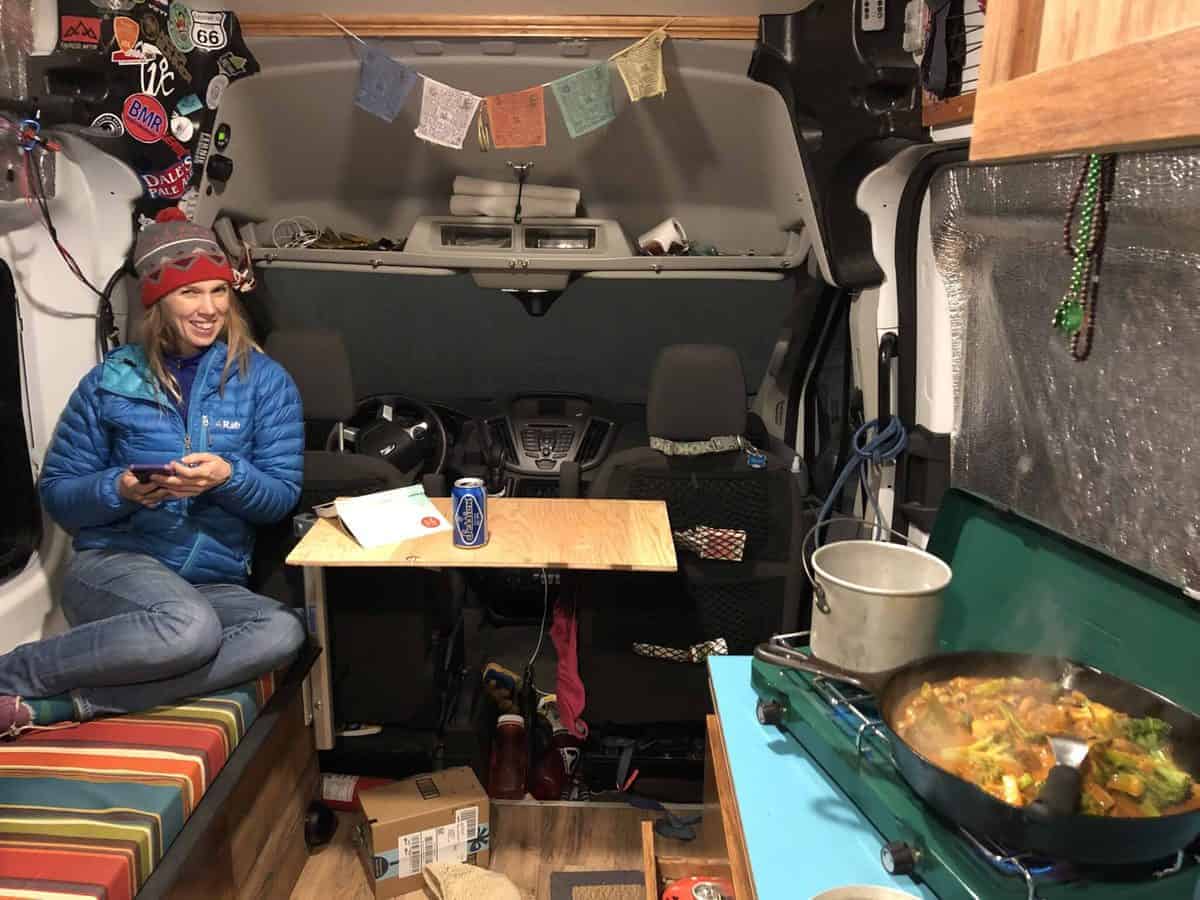 If you have the opportunity to design and build your own van you are in for a real treat. The "What the hell are we doing" question as you stare down a steel walled box is my personal favorite. The build for us was focused around a 2015 (brand new to us) van but with a very affordable build.
We couldn't afford to hire out the build, so we did the build ourselves.  Working through all the details and making things fit our specific needs was one of the more positive things about doing our own build.  Dutch oven goes here and fits perfect, bikes fit snug under the bed, cabinets sized precisely for the size of plates we use.  You get the idea. 
Lessons learned on the build, just hear each other out. Listen to one another because the other person is right on some level regardless of what you think.  In the end, you will have something you can both be proud of.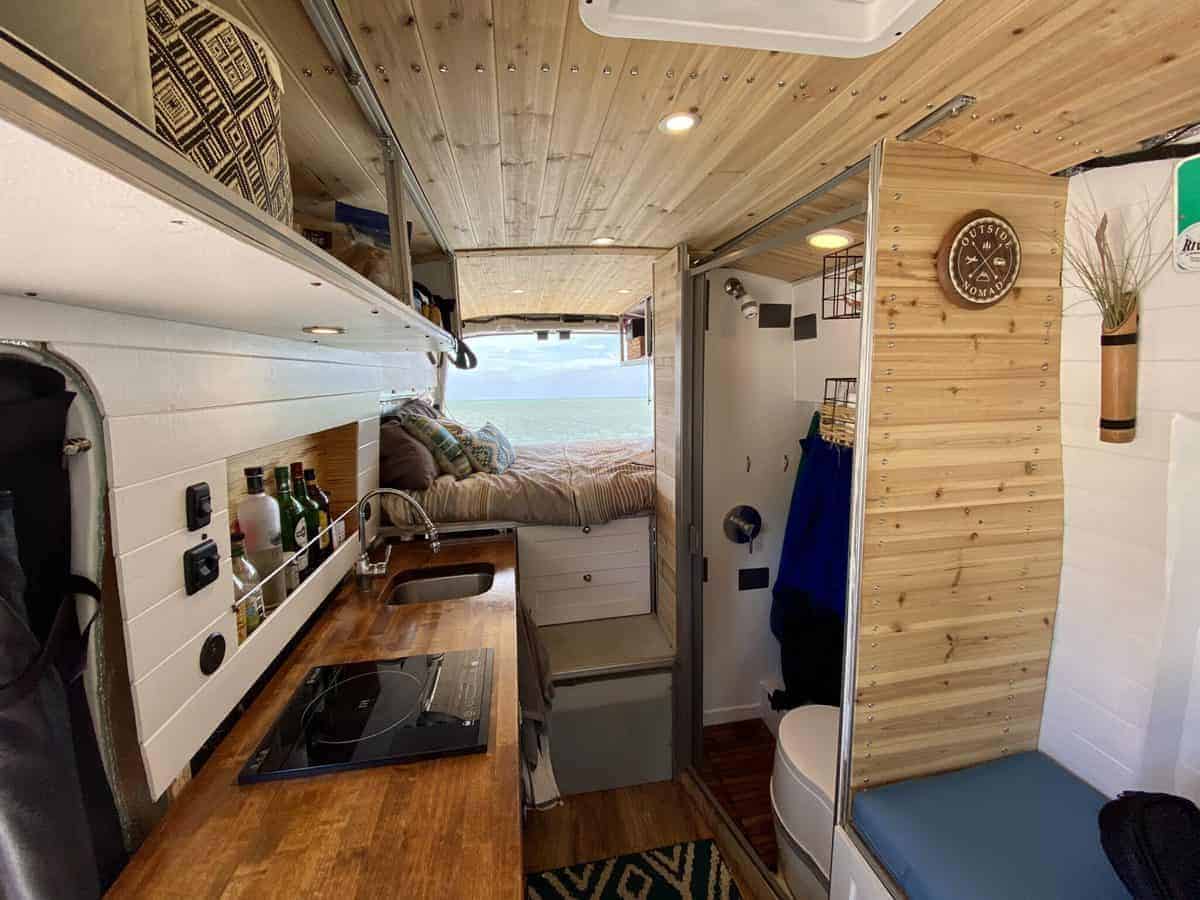 SMELL THE ROSES
Don't forget to take in all 5 of the senses. Sit on a rock and take the time to stare out at the horizon. Do it for hours who cares. Just do it!
It's so easy for us to take our sense of urgency with us wherever we go. There's no hurry. I always find myself getting caught up in the rush. Don't be afraid of the elements. Go walk in the rain. It feels and smells amazing. Challenge yourself to something new every day.
Here's a list of some of our favorite dutch oven recipes we enjoy making.
COOKING
We make big batches of dinner that can then be used for breakfast and lunch the following day. Usually some sort of dutch oven recipe as we like to sit by the fire.
Veggies, garlic, black beans, rice, and meat. A quick and easy dinner. For breakfast mix with some eggs and you've got a great breakfast burrito.
CAMP SPOT
So we absolutely despise formal camp grounds. Despise is a little strong, how about dislike. We prefer the incognito style and enjoy saving a few bucks. Our van doesn't have any windows yet(soon to change) so it makes for a great incognito creeper van.
We often camp in residential areas and just do our best to lay low. We've spent many a nights outside rec centers where we can buy a shower and get a quick swim in the early morning before the crowds arrive. It's all about being flexible.
And yes, we have camped in a Walmart parking lot. It's a good option in a pinch. Last time we did it we got a crappy spot. All the other campers had nice grass for the dogs and a way better view. You've got to get there pretty early to get a good spot at Walmart. But yes Walmart is an option, in fact, it's company policy to allow overnight camping in most states.
When in doubt blend in. I've thought about getting some sort of magnet to stick on the side of the van. Some sort of plumbing logo so people leave you alone.
Here are some resources on Boondocking and Free Camping.
Here are some resources for how to shower while living on the road.  (Your guide to finding public showers)
IN SUMMARY
Be nice
Be patient
Flexibility and spontaneity rule
Don't forget the roses
When in doubt just blend in
The early camper gets the killer spots at Walmart
Always take in the Five Senses of Life
Have you heard of glamping? Well here are a few of our favorites.
Spice Up Your Road Trip: The West's Best Glamping Destinations
Expert Road Trip Tips To Make Traveling Easy
VAN LIFE FAQ
WHAT IS BOONDOCKING?
Also known as dry camping, it's camping without any hook-ups or services and not in an established campground. Learn more about Boondocking and how we find FREE camping.
WHAT IS STEALTH VAN CAMPING?
Stealth camping is sleeping in your van without anybody knowing you're in there. When building vans people often avoid windows which can make stealth camping difficult.
WHERE CAN I PARK MY VAN AT NIGHT?
Generally anywhere that overnight parking is allowed is a good place to start. 24 hour grocery stores, hotel parking lots, rest stops, and even Walmart are good options.