As we planned for vanlife, one of the big questions on our minds was what to do about health insurance. Leaving behind our work-provided policy felt like a huge step into the unknown.
We are fairly young and fortunate to be healthy, so our health insurance needs aren't very complicated. We don't have expensive prescriptions, and we rarely see doctors or specialists. All we really need is coverage for preventative care such as dental cleanings, eye exams, and yearly check-ups.
For most of us, the concern of getting seriously injured and facing a large number of medical expenses is all too real. Although there are many debated issues with our country's healthcare system, you can still find ways to get affordable insurance while living in a van.
Considerations For Health Insurance For Full-Time Vanlifers
There are a few things to consider when trying to figure out the best health insurance coverage for full-time RVers and vanlifers.
The first is whether or not you want comprehensive coverage or just basic (regular) health insurance. Comprehensive coverage will obviously be more expensive, but it will also protect you from a wider range of potential problems. Regular health insurance will be less expensive, but it will only cover you for the basics.
The second thing to consider is what kind of lifestyle you live. Since full-time RVers and van lifers travel so frequently, it doesn't make sense to only have health insurance that works in our home state.
If we got sick or hurt while on the road, who would want to drive back home just to see a doctor?
What To Look For In A Health Insurance Policy?
There are a few things to look for when shopping for health insurance. First, you'll want to make sure the plan covers the essential health benefits required by the Affordable Care Act.
These include things like doctor's visits, hospitalization, prescription drugs, and more. Beyond that, you'll want to consider deductibles, copays, and out-of-pocket maximums.
You'll also want to make sure the plan offers good maternity and mental health coverage (if necessary). Finally, be sure to compare premiums and look for any discounts that may be available.
What Is The Best Health Insurance For Full-Time RVers And Vanlifers?
There is no one definitive answer to this question, as it will vary depending on each person's individual needs and circumstances. However, there are a few key factors that you should consider when choosing an insurance policy.
Evaluating Your Needs For Health Insurance
The first step in finding the right health insurance plan is to evaluate your needs. You need to ask yourself some questions to determine exactly what you need from a health insurance plan.
Here are some questions to get you started:
How often do I see a doctor?
Do I take any regular medications?
What type of doctors do I see most often?
Do I have any trips planned outside of my home state?
What is my budget for health insurance?
Once you have a good idea of your needs, you can start looking at different plans and comparing them.
Comparing Health Insurance Plans
There are a few different ways to compare health insurance plans. The most important thing is to make sure that you are comparing apples to apples. This means that you need to compare plans that offer the same type and amount of coverage.
Here are some things to look for when comparing health insurance plans:
Monthly premium cost
Deductible amount
Co-payments and coinsurance amounts
In-network vs. out-of-network coverage
Coverage for prescription drugs
Choosing The Right Plan
Once you have compared different health insurance plans, it's time to choose the right one. The best way to do this is to balance your needs with your budget. You need to find a plan that offers the coverage you need at a price you can afford.
It's also important to read the fine print before signing up for a health insurance plan. Make sure you understand exactly what is and is not covered by the plan. The last thing you want is to sign up for a plan only to find out later that it doesn't cover something you need.
If you have any questions about a health insurance plan, don't hesitate to ask the insurer for more information. They should be able to answer any questions you have about their plans.
Health insurance is an important part of life, but it doesn't have to be complicated. By taking the time to understand your needs and compare different plans, you can find the right health insurance plan for you.
Health Insurance Coverage In Other States While Traveling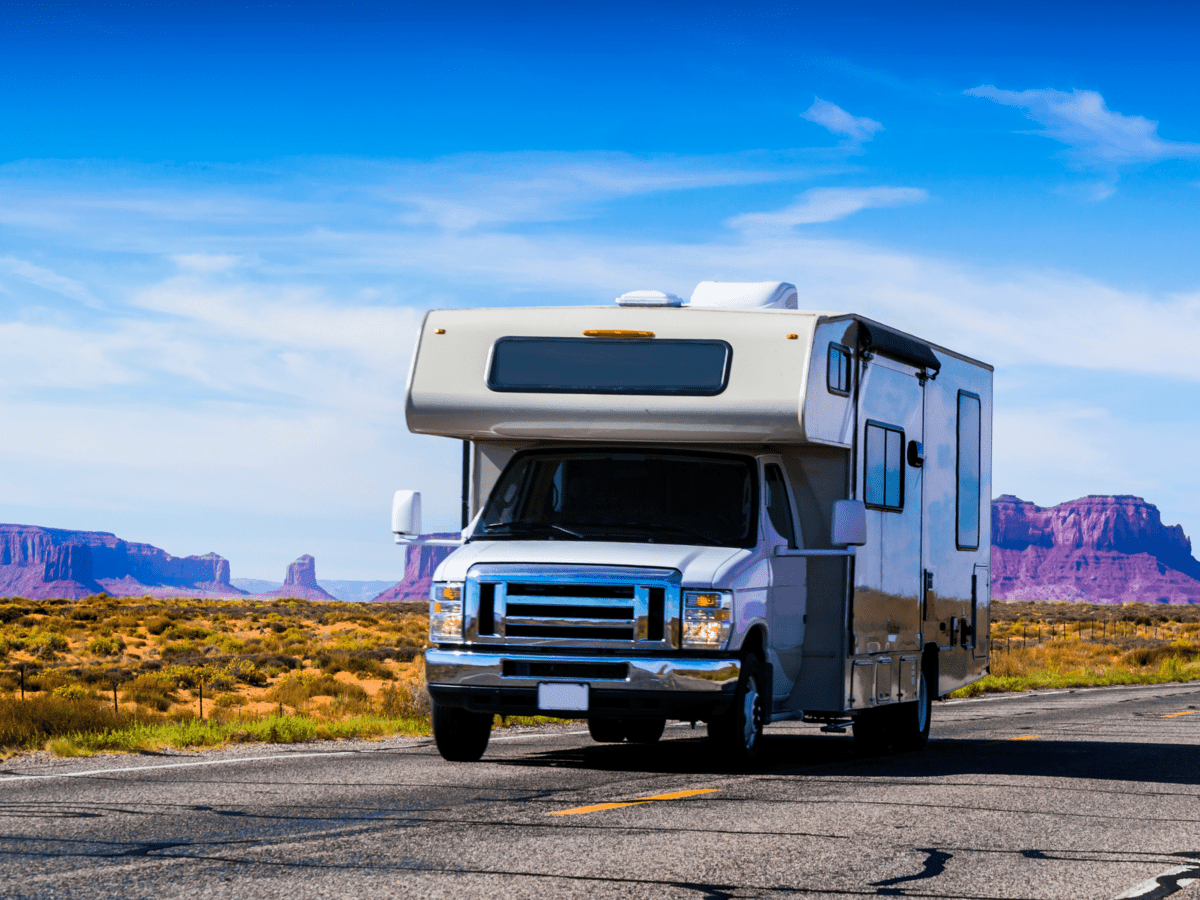 Those of us who need health insurance for van living have to think about which plan will cover us in every state. Unfortunately, many health insurance plans don't offer out-of-state coverage; they're only good in your home state (domicile state– more on this below).
Exceptions to this rule are emergency room visits, which nearly all major medical insurance plans should cover.
Even with insurance, emergency room visits are really expensive and should be avoided if possible. In most cases, this means visiting urgent care clinics and making appointments with primary care providers —all of which may not be covered out-of-state.
Out Of State Health Insurance For Vanlifers
Out-of-state coverage may not be necessary for people who are generally healthy and only see a doctor for annual physicals.
However, for those with chronic conditions or illnesses requiring frequent trips to see a physician, being limited to in-state coverage could cause problems.
The choice of whether or not you need out-of-state coverage is entirely up to you. However, if you decide that 50-state insurance protection is something you want, keep an eye out for that while looking at different plans.
Domicile Can Affect Your Health Insurance Costs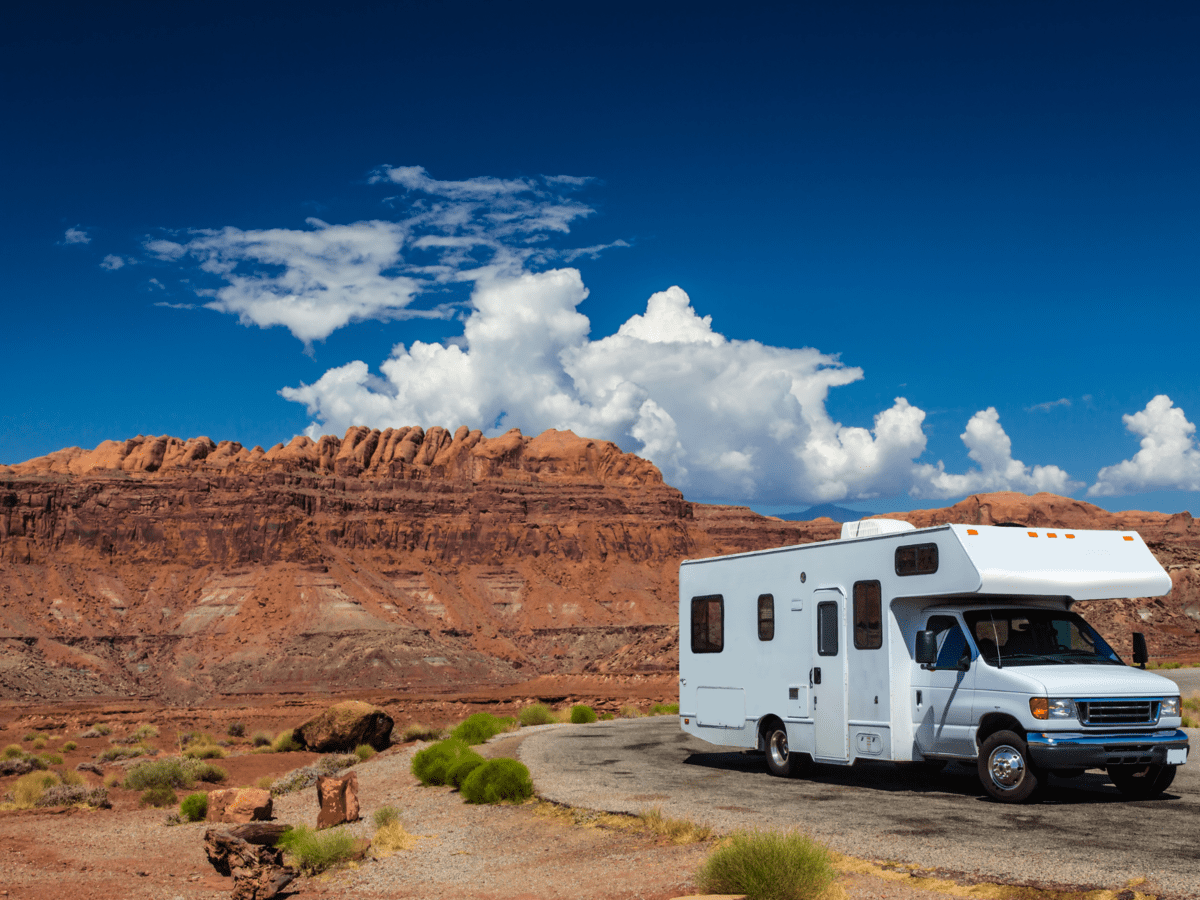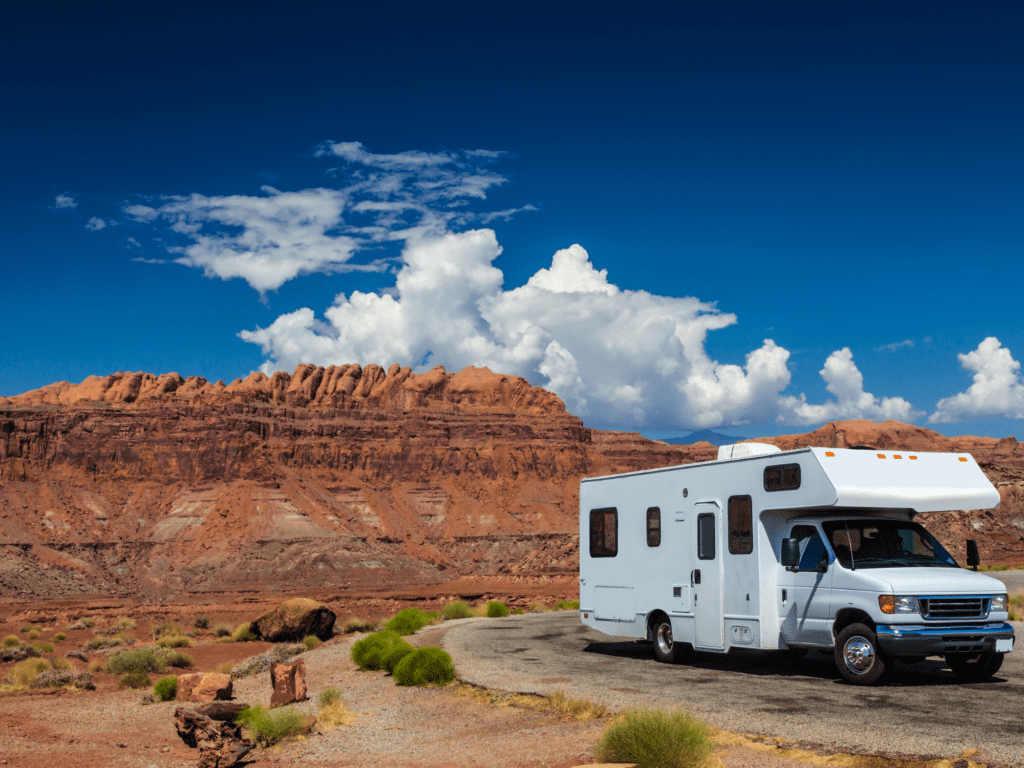 Domicile is the state in which you claim residency. For most of us, this is the state in which we keep our driver's license and vehicle registration. When it comes to health insurance, your domicile can have a big effect on your costs.
If you live in a state with good medical coverage, you will obviously have an easier time finding good health insurance. However, if you live in a state with poor medical coverage, you may have to search harder to find good coverage.
Each state has different laws regarding what types of health insurance plans are available.
This means that the best health insurance plan will vary depending on your domicile state. It's important to do your research and find a plan that works well for your specific situation.
Key Tip: Florida is the only state in the country still providing access to nationwide ACA plans, making it a desirable domicile for nomads. The Florida Blue Plans offer an EPO-hybrid option and have significantly broadened their doctor networks compared to most states.
Can You Change Your Domicile For Health Insurance?
Yes, you can change your domicile state. However, it's important to understand that this is not a decision to be taken lightly.
This is because your domicile state is more than just the state where you keep your driver's license and vehicle registration. Your domicile state is the state in which you claim residency. This means that it's the state in which you file your taxes, vote, and get your vehicle insurance from.
Changing your domicile state can have a big effect on your life. You will need to research the laws of the new state and make sure that you are comfortable following them. You will also need to update all of your legal documents to reflect your new domicile state.
Changing your domicile state just to get better health insurance rates may or may not be worth it. You may find it easier (and cheaper) to simply find a good health insurance plan that works in your current domicile state.
The Definition of "Emergency" May Not Make Sense
One thing to be aware of is that the definition of "emergency" can be quite narrow regarding health insurance. Some insurance companies state that the emergency must be life-threatening for you to be covered.
This means that if you have a heart attack, you will most likely be covered. However, if you sprained your ankle, you may not be covered because it's not considered life-threatening.
It's important to understand what is and is not covered by your health insurance plan before you have an emergency. This way, you can be prepared financially in case something happens.
Some Basic Health Insurance Terminology
There are a few different types of nationwide coverage plans:
Affordable Care Act: The comprehensive health care reform law enacted in March 2010 (sometimes known as ACA, PPACA, or "Obamacare") was implemented to Make health insurance more affordable and available to more people.
Indemnity plans: Also known as fee-for-service plans, allow policyholders to visit any doctor or hospital that accepts the plan. Policyholders typically pay a monthly premium, as well as co-payments or coinsurance, for each visit.
PPO plans: PPO stands for preferred provider organization. These plans have a network of doctors and hospitals that policyholders can use, but they also offer some out-of-network coverage. Policyholders usually pay more for out-of-network care than they would for in-network care.
HMO plans: HMO stands for health maintenance organization. These plans require policyholders to use doctors and hospitals within the plan's network. HMOs often have lower monthly premiums than other types of health insurance, but they also typically have higher co-payments and deductibles.
Out-of-network care: is when you receive medical care from a provider who does not have a contract with your insurance company. This can happen if you go to a doctor who isn't in your insurance network or if you receive care at an out-of-network hospital.
What Are The Different Types of Vanlife Health Insurance?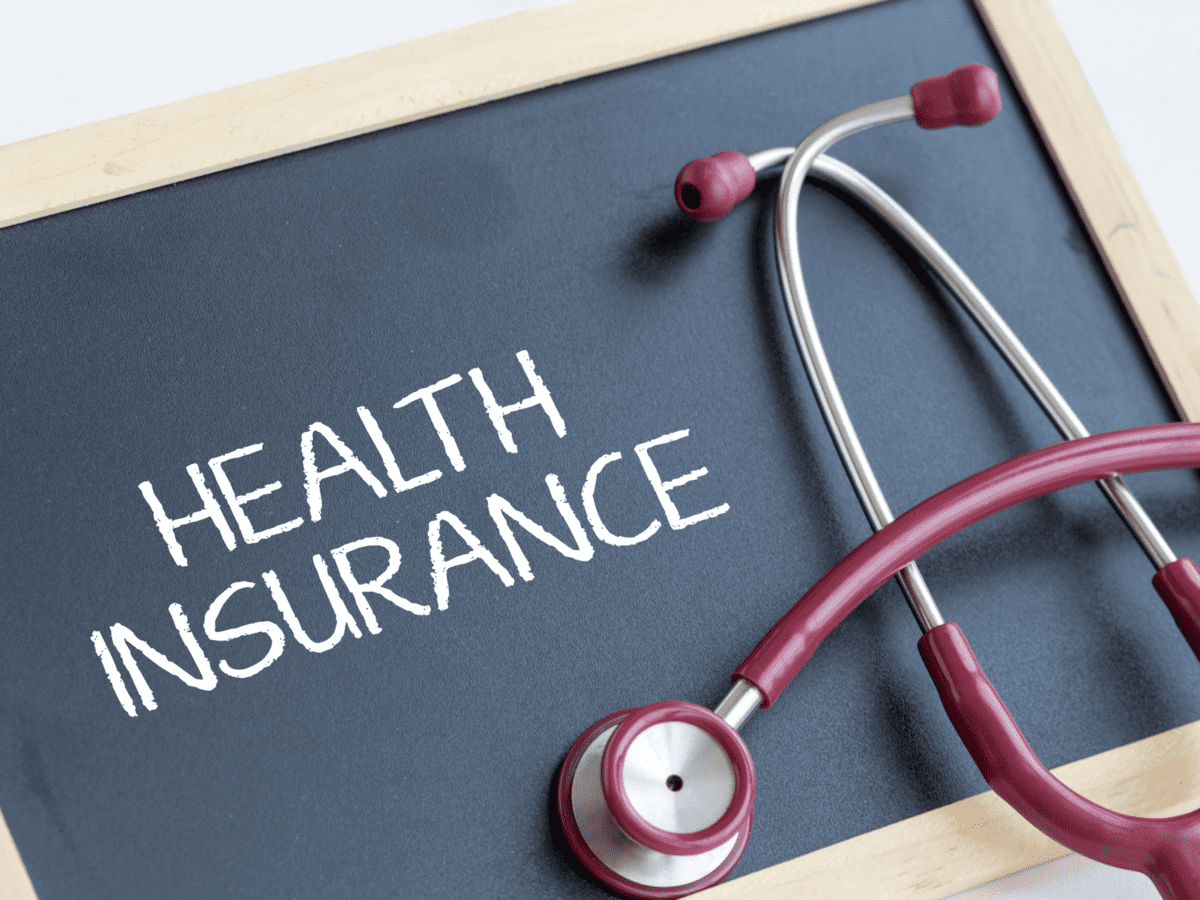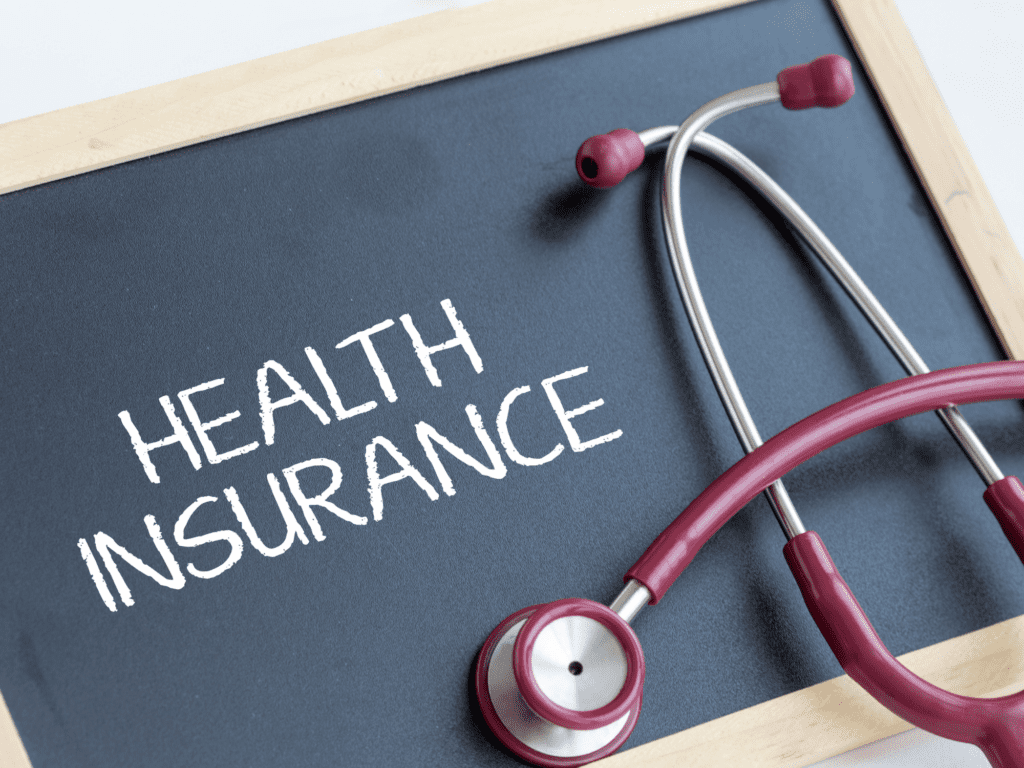 Let's dive into the different types of health insurance available to those who live in a van or RV.
1. The Affordable Care Act Health Insurance Plans (Obamacare)
The Affordable Health Care Act, also known as Obamacare, is a health insurance plan available to Americans who do not have access to health insurance through their employer.
One of the biggest advantages of the Affordable Health Care Act is that it provides access to quality health care for millions of Americans who would otherwise be unable to afford it.
Additionally, the law requires insurance companies to provide coverage for pre-existing conditions, which means that people with chronic illnesses can finally get the treatment they need.
Finally, the law provides subsidies to help low-income individuals and families pay their premiums, making health care more affordable.
Drawbacks To Affordable Care Act
There are some drawbacks to the Affordable Health Care Act. One of the biggest concerns is that the law requires all Americans to have health insurance or face a penalty.
This mandate has been highly controversial and has led many people to question whether or not the law is constitutional. Additionally, some people have complained that the subsidies offered by the law are not enough to make health care affordable for everyone.
What Is The Insurance Marketplace?
The Marketplace is an online shopping and enrollment service for health insurance created by the Affordable Care Act in 2010. It's a marketplace for people who don't have health coverage.
If you're not covered by a job, Medicare, Medicaid, the Children's Health Insurance Program (CHIP), or another source of qualifying health insurance, the Marketplace can help you get coverage.
If your insurance is through your job: You can purchase a plan via the Marketplace, but you will pay for the entire cost unless your employer's insurance does not meet specific requirements. Most work-based plans do comply with those standards.
Medicare and Marketplace Insurance
If you are currently enrolled in Medicare, you cannot switch to a Marketplace insurance plan or supplement your coverage with a Marketplace plan. However, you can learn more about how Medicare and the Marketplace work together by clicking here.
Additionally, be aware that some states have their own Marketplaces with different websites.
Health Insurance Plans On The Marketplace
There are four plan categories: bronze, silver, gold, and platinum, which increase in cost and coverage from bronze to platinum, with bronze plans being the least expensive (lowest) and least coverage up to platinum which has a higher premium but offers more benefits.
You Can Apply for Coverage Several Ways
Starting November 1, you can apply any way that works for you:
Online
By phone
Through an agent/ broker
Through certified enrollment partner websites
With a paper application
If you choose online, visit healthcare.gov. You'll need to create an account and answer some questions, once you've done that, you'll be able to see all of the plans available to you.
Open Enrollment Through The Marketplace
Plans are only available during the annual enrollment period or if you have a qualifying event. You must have a qualifying event to enroll in an ACA plan outside the annual enrollment period. (more on this below).
The open enrollment period typically runs for 2020 runs Nov 1 through January 15.
Qualifying Life Event And Special Enrollment
If you experience a qualifying life event, you may be able to enroll in health insurance outside of the open enrollment period.
Qualifying life events include things like
involuntary loss of other coverage
getting married
moving (changing domicile)
change of income
having or adopting a baby
If you want to sort through the different options of plans through ACA, Healthsherpa.com is a good place to go.
2. Private Health Insurance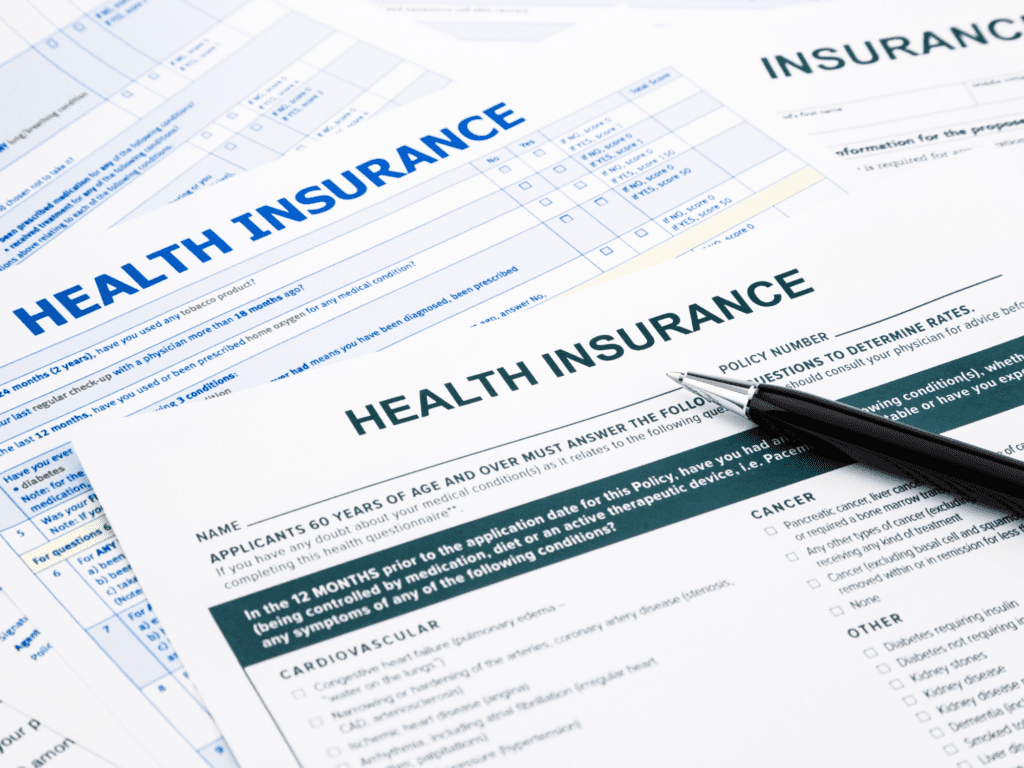 If you're looking for health insurance for vanlife, there are a few places you can look. One is your workplace – many employers offer their employees some form of health insurance.
Another option is to purchase a private plan from an insurance agent or broker; depending on where you live, these plans may or may not meet the minimum essential coverage requirements set by the Affordable Care Act (ACA). That means they might not cover all types of healthcare costs, so it's important to know what your policy does and doesn't cover before you buy it.
If you have a private health insurance policy, chances are it operates on a smaller network like an EPO or HMO.
This means that your plan only covers care costs when seeking treatment from someone in-network. For full-time vanlifers who travel extensively throughout the country, coverage for out-of-area medical care will likely only be extended in cases of emergency.
3. Short-Term Insurance
Another solution for full-time RVers is short-term health insurance. These plans are useful for anyone in-between permanent living situations or jobs with health benefits.
They work great for those starting their journey and need a way to protect themselves while they get situated. These plans are also ideal for temporarily covering someone's healthcare needs until they find another job that provides health insurance benefits.
Short-term insurance wasn't originally intended to be someone's only form of coverage but rather a plan people use between jobs or other types of insurance.
Short-term health insurance plans are typically more limited in coverage than traditional insurance policies. However, they also tend to be much cheaper, making them a good option to fall back on in an emergency.
4. Self-Employed Group Coverage
If you're self-employed, take a look at Self-Employed Group Plans. The list of options available for group coverage is very similar to the ones offered for individuals, but you can find lower rates in some cases.
You'll need to research whether your state considers an individual to be a "group" if you're the sole owner and employee of your business.
You have the choice to go through an insurance broker to find a private policy or look on the ACA Marketplace under Small Business Health Options Program (SHOP) plans.
The Small Business Health Care Tax Credit is available to those who purchase health insurance through the ACA Marketplace. This credit could potentially lower the cost of employees' health insurance.
If you're self-employed, you can deduct up to 100 percent of healthcare premiums, lowering your adjusted gross income (AGI). Consequently, this provides significant tax savings come tax time.
5. Supplemental Fixed Indemnity Plans
A supplemental fixed indemnity plan is a type of health insurance that can help cover expenses not paid by your regular health insurance. It can help pay for things like deductibles, co-payments, and coinsurance.
With fixed-indemnity health insurance, you will receive a specified dollar amount per day or medical service. The good news is that you are told in advance how much money the insurance company will give you. However, the bad news is that this set amount might not cover the entire cost of treatment, and it also does not increase if the price goes up.
Fixed-indemnity insurance is not the same as major medical health insurance. It does not cover everything and is not subject to ACA rules. With this insurance, you file the claim and get paid directly – your doctor will not be involved. That's why this type of policy is most useful for covering expenses like coinsurance or co-payments.
6. Health-Sharing Services
Exploding in popularity, health cost-sharing non-profit organizations have become a popular choice over recent years. Compared to plans offered under the Affordable Care Act, these options are typically cheaper; however, it's important to know that they aren't required by law to pay customer claims.
Health-sharing services are a newer concept and are often faith-based. They can be a viable option in some instances; however, it's important to remember that each health-sharing non-profit differs in terms of what expenses they do and don't cover. Before committing to one of these types of healthcare plans, be sure to read the fine print.
7. RVer Insurance Exchange
The RVer Insurance Exchange is another great option you may want to consider. This group of professionals can help you find the best nomadic health insurance based on your income, travel style, and medical needs. They specialize in health insurance for full-time RVers, so they understand exactly what you need.
In addition to the various types of plans that RVer Insurance Exchange offers, they also have their own internet-based option. This company is unique because they offer group health insurance coverage exclusively for self-employed RVers.
Group insurance policies are tough to come by if you're not employed full-time, but RVer Insurance Exchange has made it possible for self-employed people in the RV community to get access to this great opportunity.
8. Travel Insurance
Travel insurance is intended to cover medical expenses, trip cancellations, lost luggage, flight accidents, and other losses incurred while traveling.
There are different types of travel insurance, but most policies will cover some combination of these events. Some policies may also cover additional events, such as natural disasters or political unrest.
Most travel insurance policies limit the amount they will pay for each type of event. For example, a policy might have a $10,000 limit for medical expenses.
It's important to read the fine print of any travel insurance policy before purchasing it to understand what is covered and what is not.
You can purchase a travel insurance policy from World Nomads if you don't plan on living in your van permanently. They have good coverage for up to 180 days, and it extends to anywhere outside of 100 miles from your home address.
9. Catastrophic Insurance
Catastrophic insurance is a type of health insurance that covers you in a major medical event, such as an accident or illness. It typically has a low monthly premium but a very high deductible.
The main advantage of catastrophic insurance is that it can protect you from financial ruin if you have a major medical event. It can also be cheaper than traditional health insurance since it has a higher deductible.
The downside of catastrophic insurance is that it won't cover most of your routine medical expenses, such as doctor's visits or prescription drugs.
10. Backcountry Evacuation Health Insurance Policy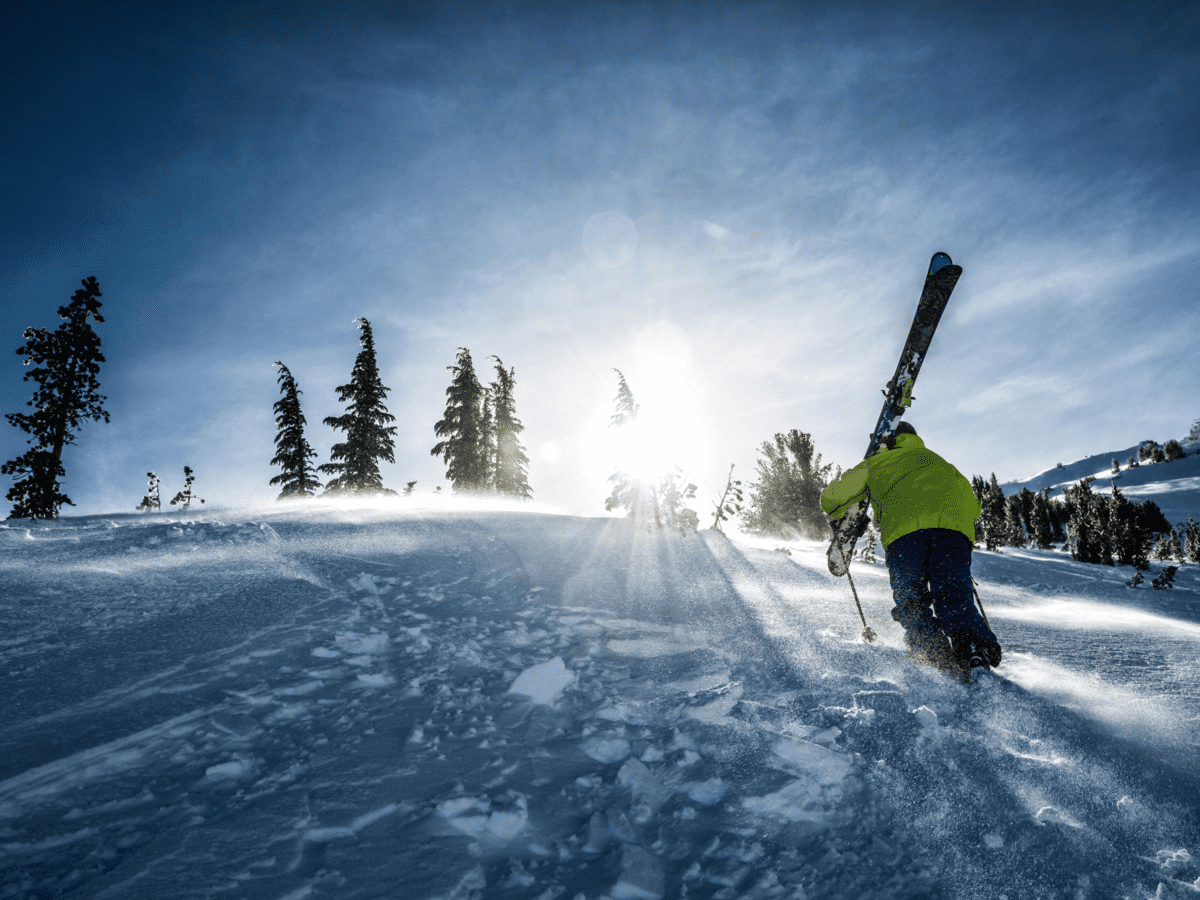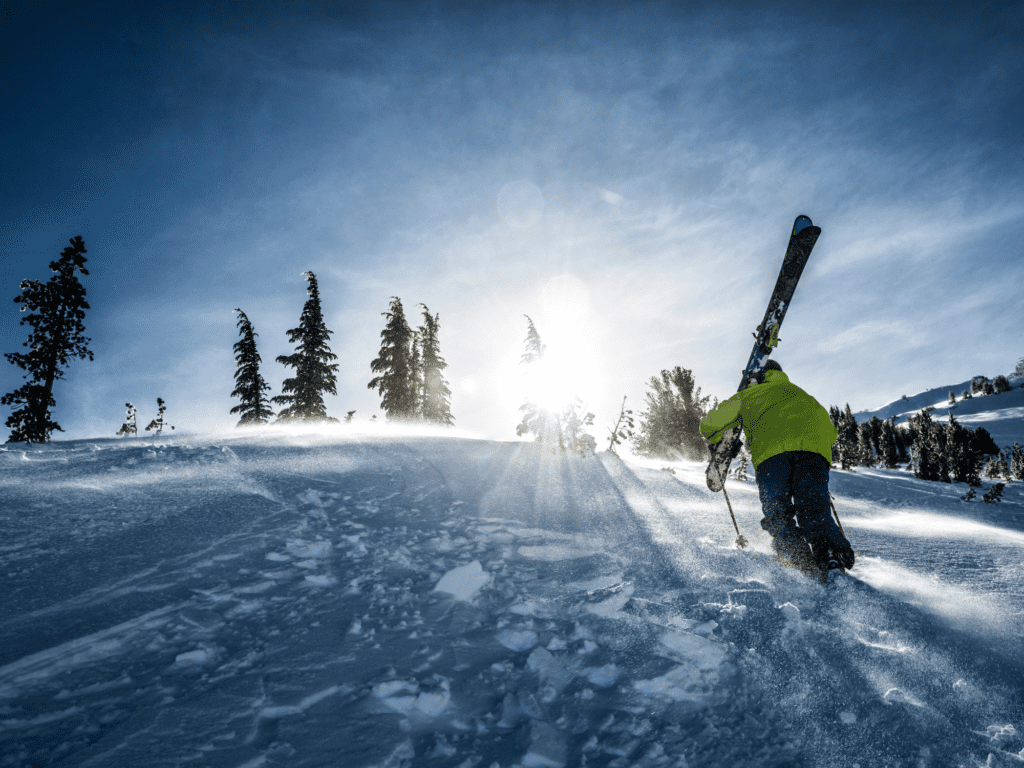 Something else to consider is investing in a backcountry evacuation health insurance policy if you like to do a lot of backcountry adventuring like skiing, backpacking, hiking, or anyone who frequently goes on solo adventures.
The main advantage of this policy is that it can help cover the costs of medical evacuation if you are injured while participating in backcountry activities. This can be a lifesaver if you are injured in a remote location where it would be difficult or impossible to get medical help.
Community Health Clinics Can Be A Good Option
A community health clinic is a non-profit organization that provides free or low-cost medical care and/or health services to people who are uninsured or underinsured. Community health clinics use a sliding-scale payment system based on your income.
These services include general primary care, travel immunizations, referrals for specialized medical treatment, and women's health services.
Look For Insurance Plans That Cover Telehealth
Nowadays, you don't always have to visit the doctor's office to get seen. You can visit with a doctor virtually using something called telehealth.
Telehealth is a health insurance option that many full-time RVers and van lifers find very beneficial. Many plans offer telehealth as part of the plan, which can be used unlimited times.
How Can I Ensure My Healthcare Insurance Covers Me While Traveling?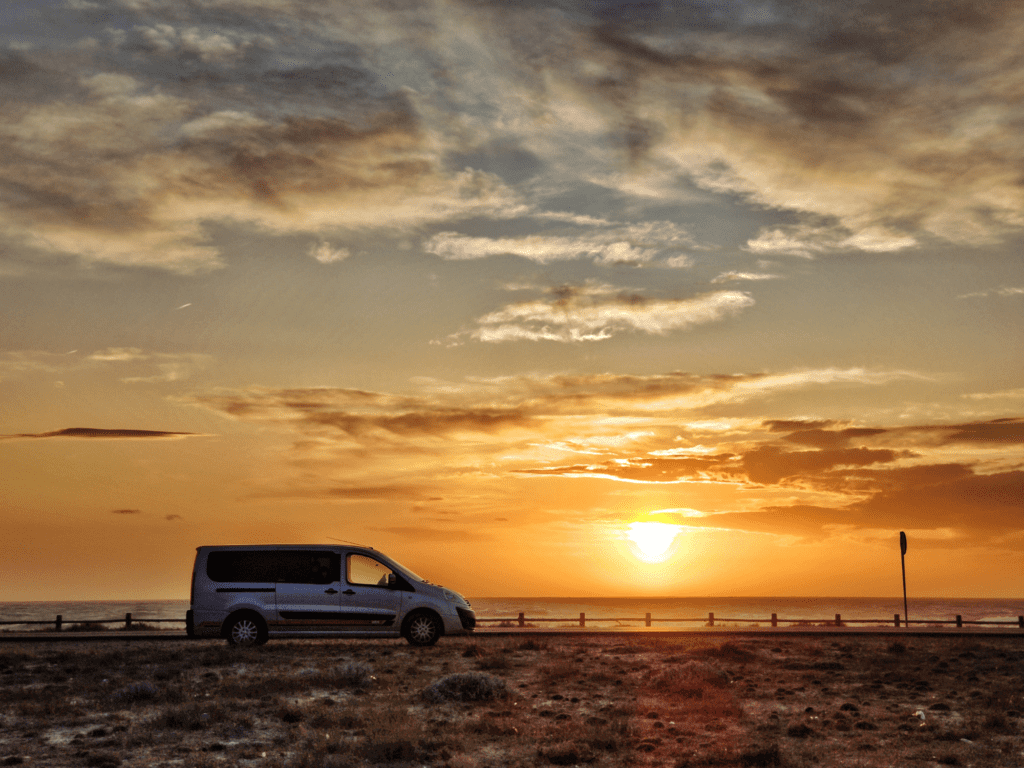 If you have health insurance, check with your provider to see what coverage you have while traveling. Some policies will cover you anywhere in the world, while others may only cover you in specific countries or regions.
You'll also want to find out if there are any restrictions on your coverage, such as pre-existing conditions or limits on how long you can be away from home.
If your health insurance doesn't cover you while traveling, or if you're going to be spending extended periods outside of your home country, it's a good idea to get travel insurance. Travel insurance will typically cover things like emergency medical care, evacuation, and lost or stolen luggage.
Get Out And Explore
We hope this in depth article will help you to find the best vanlife or RV health insurance for you and your situation.