Warm US destinations in January
Do you want to skip the winter wonderland and get out of the cold for this winter? There's no reason you can't escape to the tropics for some much-needed warmth if you'd rather chase after summer than deal with the winter blues.
Fortunately, there are several warm places in the United States. No, you don't have to rush to renew your passport or spend hundreds on airfare to get that winter break you're craving so badly.
Warm Places To Visit in January
Here are the top winter destinations in the United States for those looking to get out of the cold (and touch up that tan)!
San Diego, California (A Great Family Vacation In January)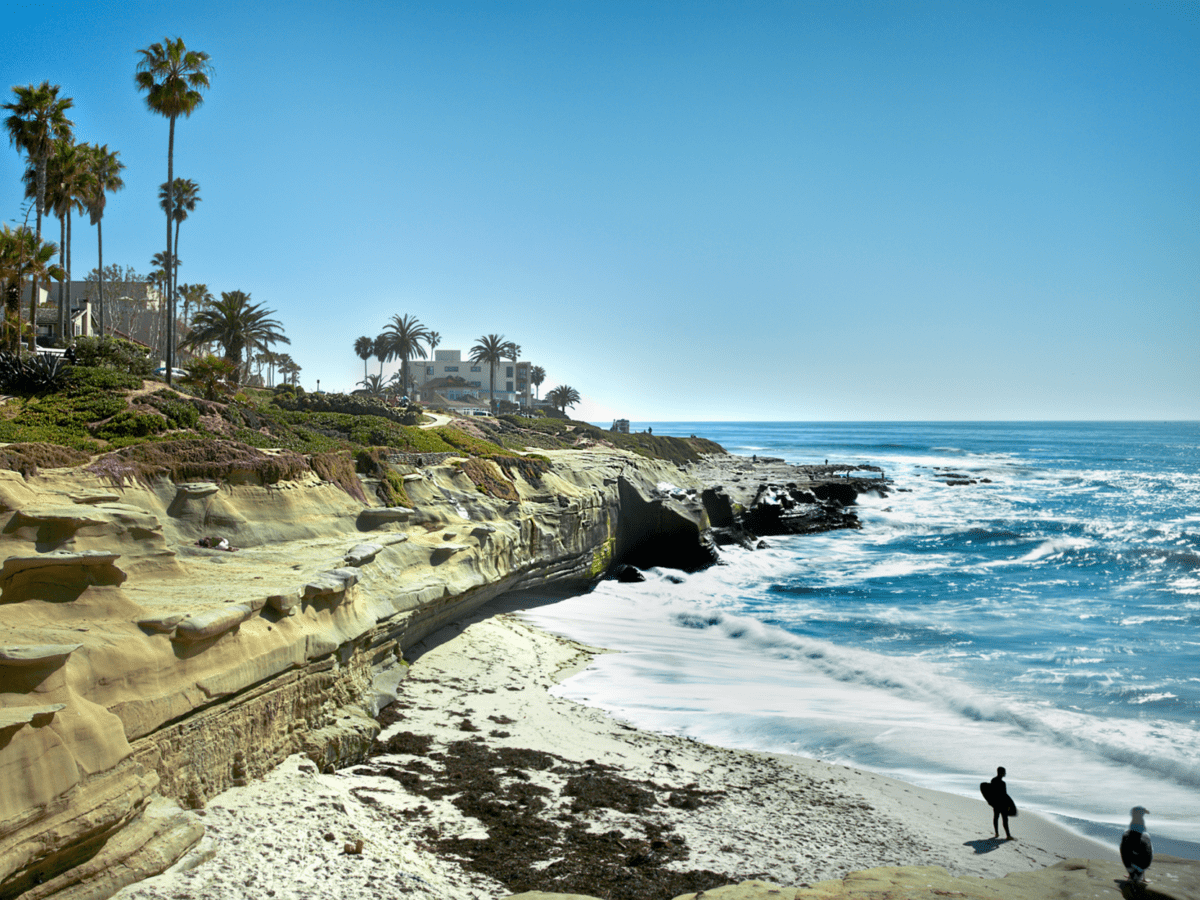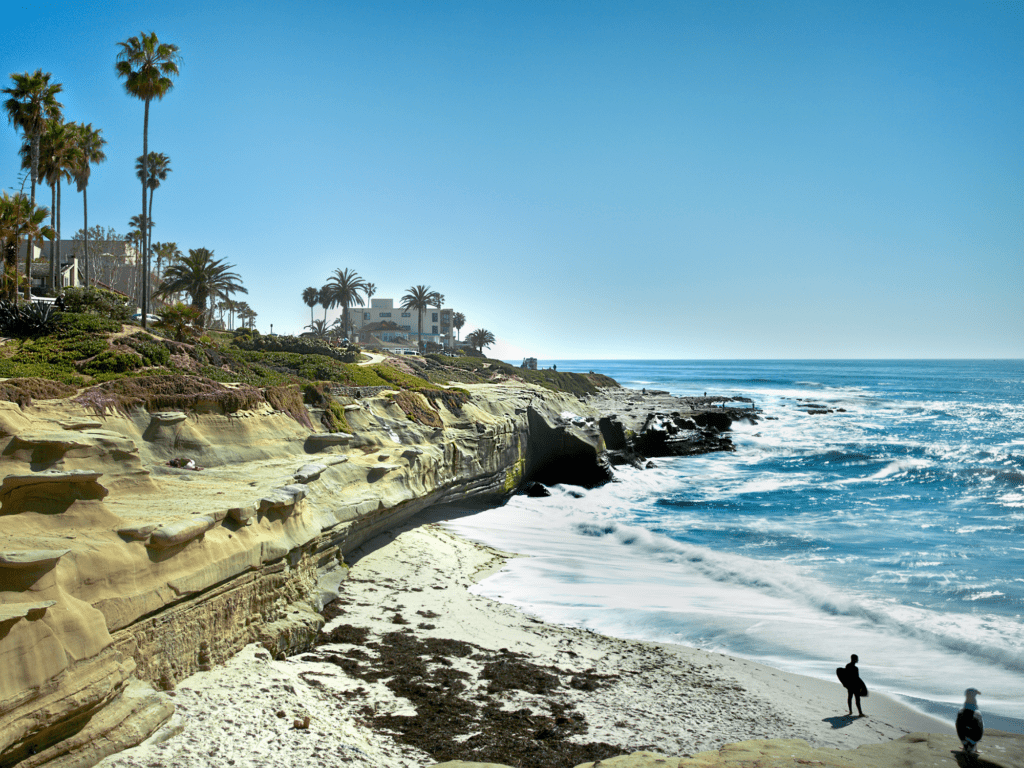 San Diego is located on the coast of California and is a great place to visit during the winter months. The average high temperature in San Diego is just above 60 degrees, making it a warm destination for those looking to escape the cold weather.
San Diego is also home to Balboa Park, a cultural hub in San Diego. Many interesting museums and gardens are located in this park, making it an enjoyable place to visit year-round.
Alternatively, you can explore some of San Diego's most popular attractions, like Torrey Pines State Natural Reserve or La Jolla Cove.
If you appreciate Mexican cuisine and culture, don't forget to explore Old Town San Diego! You will find over a dozen amazing restaurants.
If you're looking to elevate your experience, La Jolla Cove is the place for you. Enjoy a delicious dinner with views of the ocean at one of the many restaurants.
For an even more breathtaking night out, Downtown San Diego's Gaslamp Quarter has all the restaurants and bars necessary for a fun-filled evening.
History lovers will enjoy the USS Midway and San Diego Air and Space Museum.
Certainly, there are an abundance of beaches to explore and bask in the sun. Don't miss out on Pacific Beach, Ocean Beach or Coronado Beach!
Houston, Texas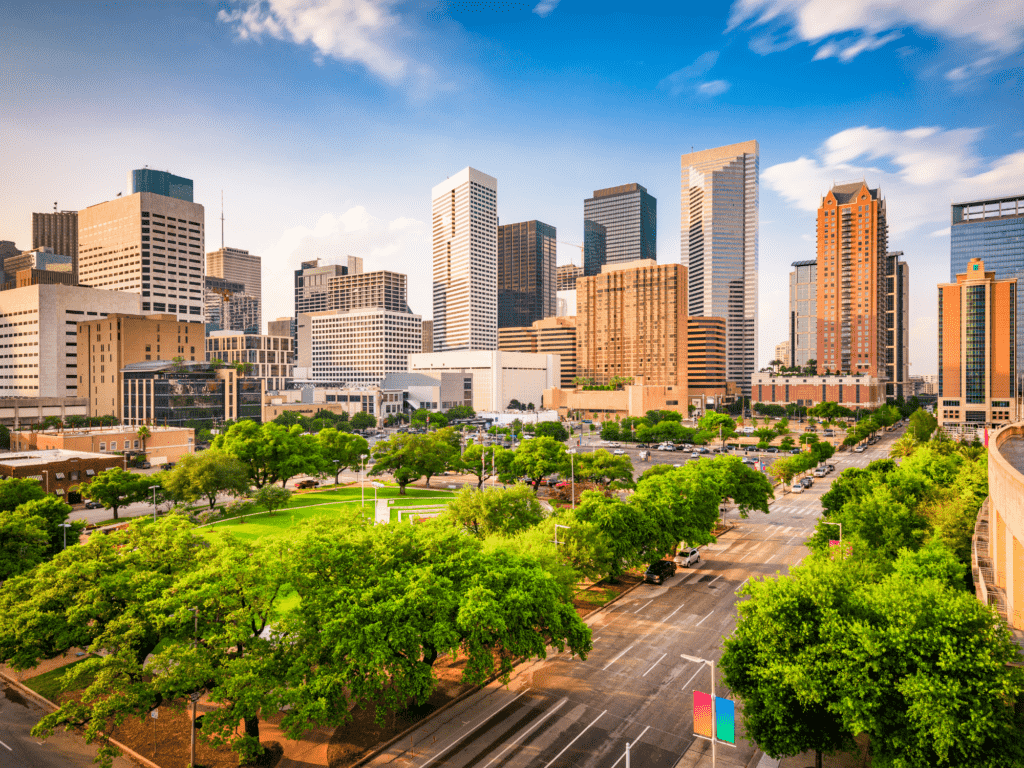 Houston is a great place to escape winter in January. With its mild temperatures and numerous things to do, it's easy to turn a winter escape into an unforgettable adventure.
From the iconic Space Center and Houston Zoo, to taking a stroll through Hermann Park or kayaking on Buffalo Bayou, there's a lot experience during a warm weather getaway in Houston.
If you're a foodie downtown Houston has some amazing options, from luxury restaurants to casual cafes you'll find a bit of everything. Don't forget about the city's famously delicious Tex-Mex cuisine — from tacos al pastor to queso fundido, you won't go hungry!
If you're searching for a bit of nightlife Houston has that too! With its many bars, nightclubs, and live music venues, you can dance the night away.
So if January has you wishing for warmer temperatures or something new to explore, a winter escape to Houston is just what you may be looking for.
Tampa, Florida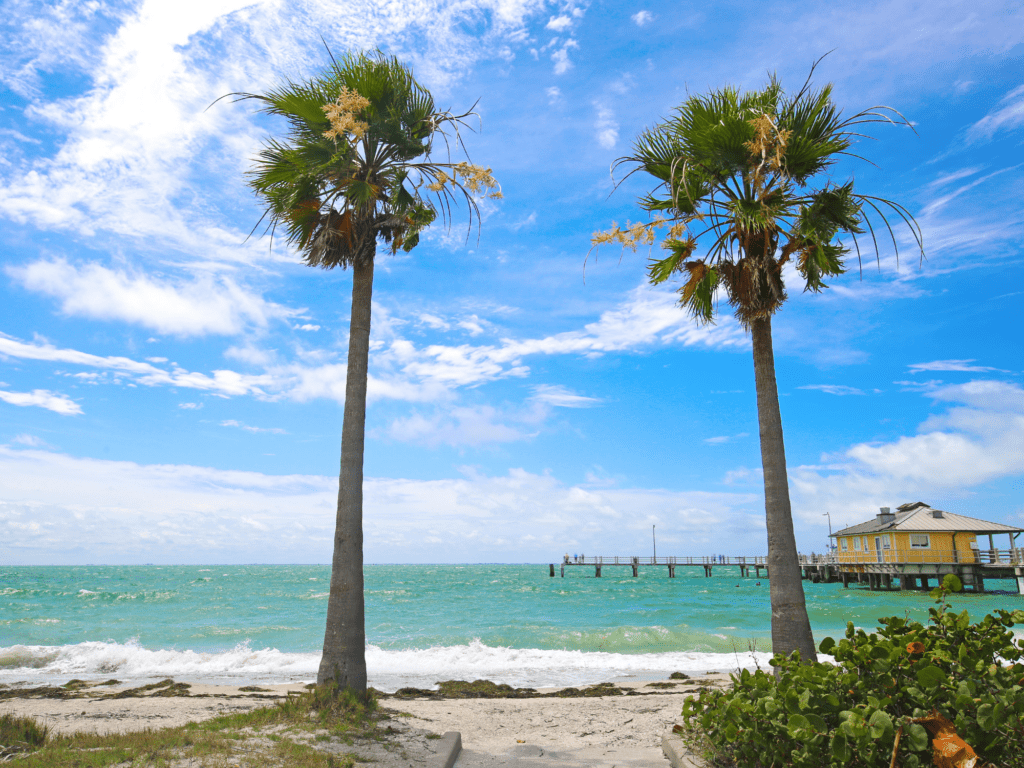 If you're looking for a warm place to visit in January, Tampa, Florida, is a great option. The city has a metropolitan area and is known for its warm weather and beaches.
There are also many museums and art galleries in Tampa and parks and recreational areas to explore in the Tampa Bay Area. Tampa has a variety of activities for visitors to enjoy, including its beaches, restaurants, and nightlife.
St John, U.S. Virgin Islands- Our Favorite Warm Winter Destination in January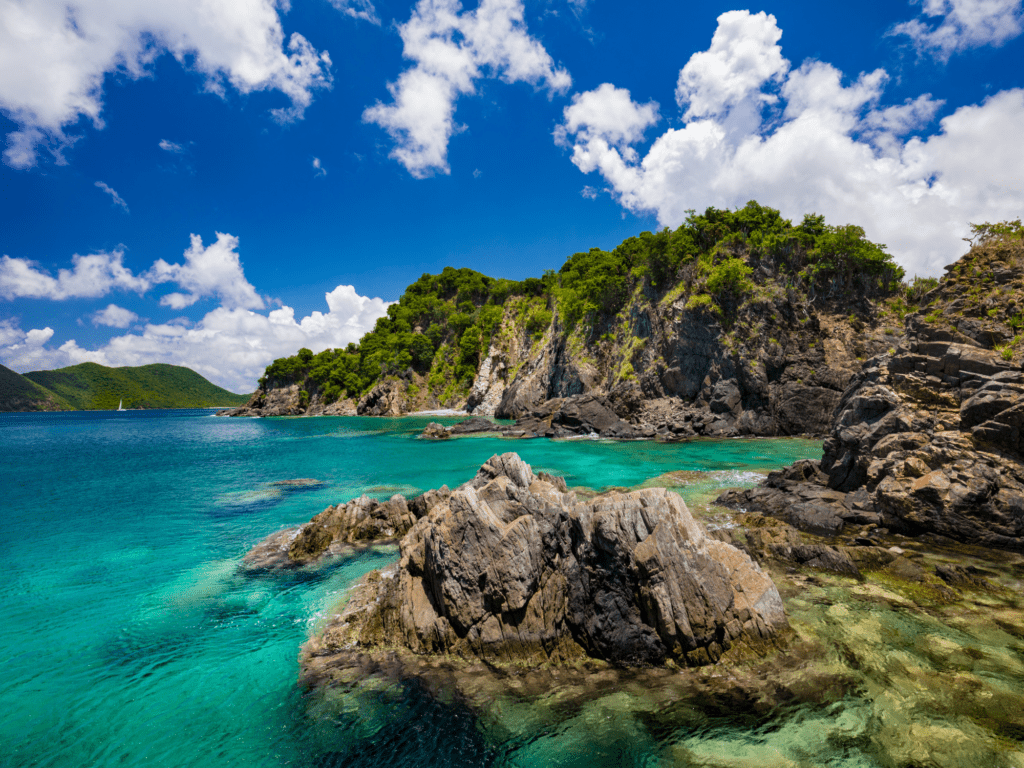 Yes, we'll take you to paradise without leaving the country! The most untouched of the US Virgin Islands, St. John offers a wonderful blend of a restful holiday with an outdoor spirit.
You should know this: its national park covers a larger area than the resort region, so there will be beautiful beaches where you can go snorkeling and encounter lots of aquatic life right from the shore.
If you want to go one step further, put your hiking boots on and explore the many available jungle paths, allowing you to see the beautiful natural areas that border the island and a variety of animals.
Orange Beach Alabama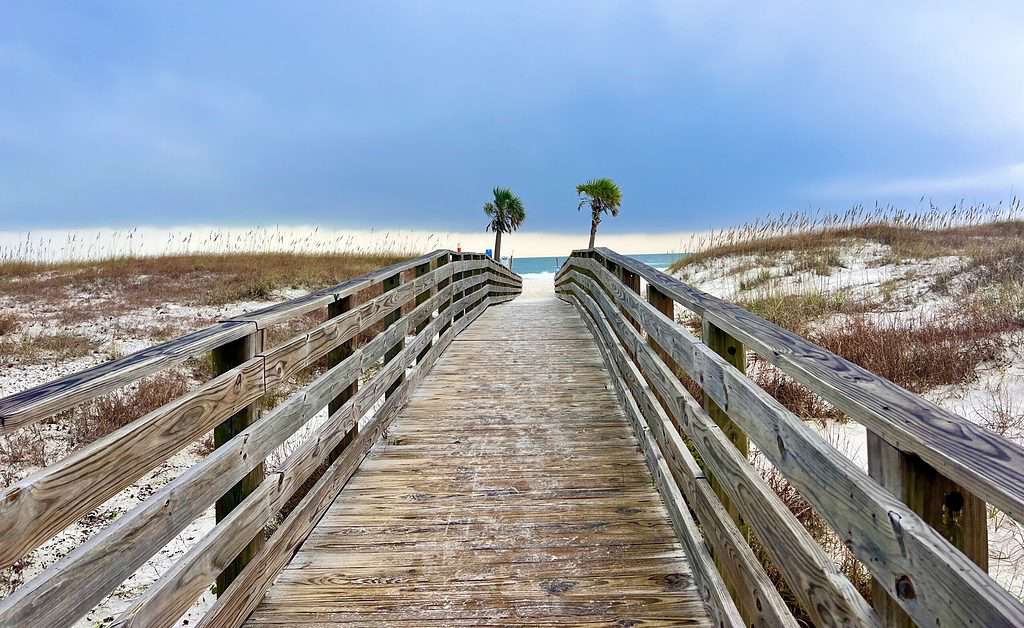 If you're looking for a place to escape the cold weather, consider Orange Beach, Alabama. This coastal city is known for its warm weather and white-sand beaches.
In fact, the area's mild climate makes it perfect for visiting often if you're just looking to relax in the sun.
The Lodge at Gulf State Park is an accommodation option in Orange Beach that provides lodging and amenities for tourists visiting the area. You can also take some time to enjoy the Gulf State Park trails that offer a diverse range of natural habitats, from sand dunes to wetlands and wildlife.
Or, if you're looking for an exciting time in the water, you can take part in various water activities like boat rides, dolphin cruises and tubing.
Finally, if you're looking for a great place to eat out or shop around, Orange Beach is home to popular restaurants and stores. Whether you're enjoying the catch of the day from local seafood spots or browsing the many boutiques and souvenir shops along the shore, there is alot to choose from
Overall, Orange Beach Alabama provides a wonderful escape from cold winter weather with its beautiful beaches and mild climate.
Palm Springs, California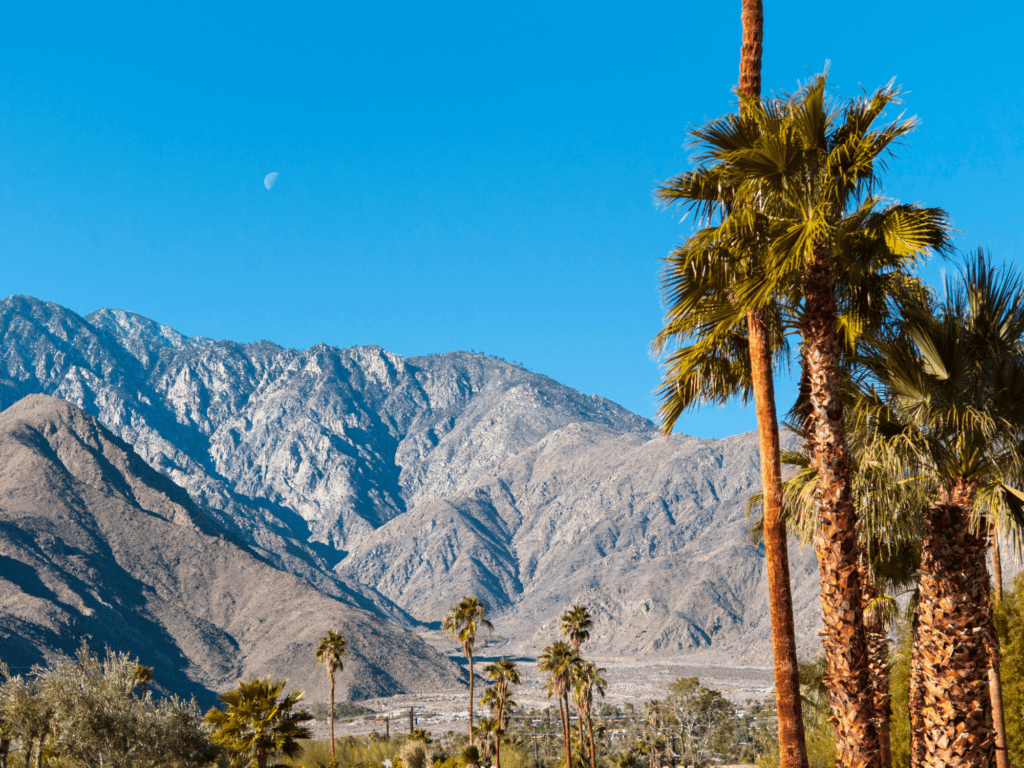 Palm Springs is an ideal destination for sun-seekers who don't want to be too hot or too cold during their vacation. Popular activities include hiking, biking, shopping and golfing in nearby Palm Desert.
January's average high temperature is 71°F and the nights get cool, but rarely dip below freezing temperatures.
There are plenty of recreational activities available in Palm Springs that make it a great destination for families or friends looking to enjoy some winter sunshine!
Plus, there are lots of restaurants and events to explore in the evenings. So if you're looking for a warm destination during the winter months, Palm Springs is a great spot to visit. You'll be sure to have a wonderful time!
If you want to add some excitement to your trip, take advantage of the surrounding Joshua Tree National Park. Here, you may go hiking in the desert, drive the most beautiful routes ever seen, or simply appreciate the amazing desert beauty in this part of California.
Kauai, Hawaii
The vibiest island in Hawaii has pleasant weather all year. Even though winter is the rainy season on the island, weather conditions are ideal for activities like hiking through the jungle in search of waterfalls or driving the ever-alluring Na Pali Coast.
Plus, The stunning natural beauty of Kauai is made even better by the humpback whales who migrate there throughout the year. You'll have a once-in-a-lifetime encounter backdropped by lush emerald mountains and jagged cliffs that make the island the dreamy natural wonder it is!
Winter may be beautiful, but it's also a popular time to visit; make sure you book your flight and accommodation as soon as possible!
Miami, Florida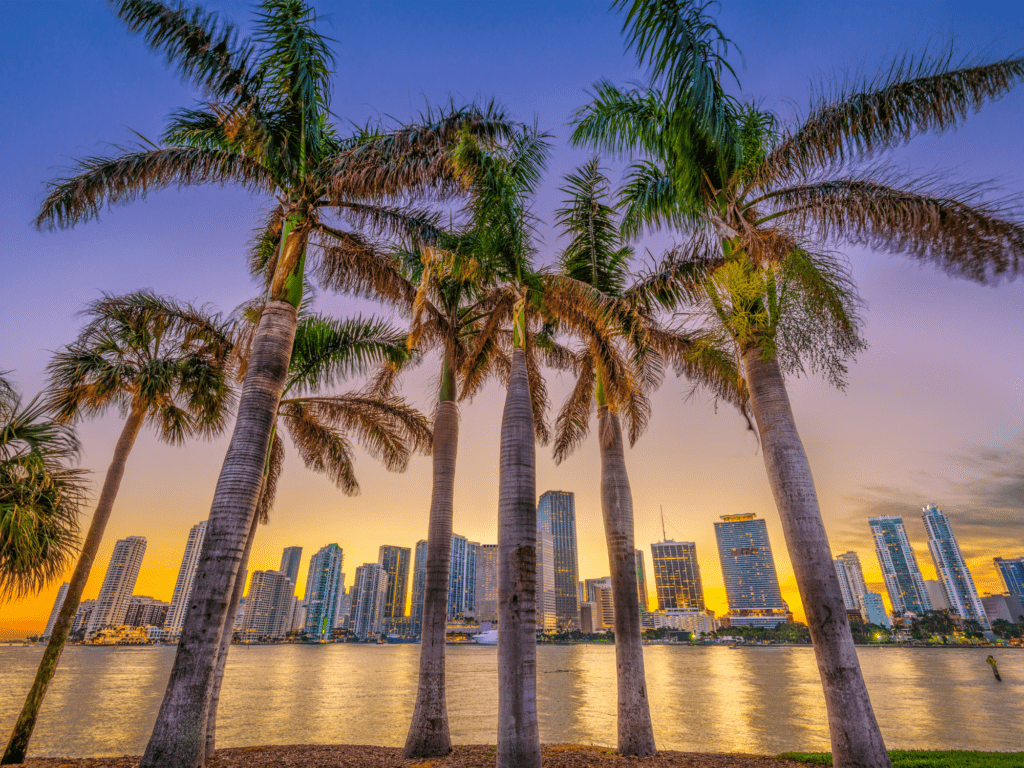 Suppose you're looking for a mix of city adventure and beach enjoyment. In that case, Miami is the place to be if you want to experience exciting nightlife, an unrivaled art scene, and memorable beach excursions.
If you want a little bit of nature, Miami is also close to several of the East Coast's most beautiful national parks (think Everglades for an unforgettable hiking and wildlife experience, Biscayne National Park for some serious undersea activities, or Dry Tortugas if you'd rather get away from it all for a few days).
Make the most of your visit to Miami by seeing all it offers, such as going out on South Beach's vibrant nightlife scene, touring the Art Deco District, and eating everything in Little Havana!
Scottsdale, Arizona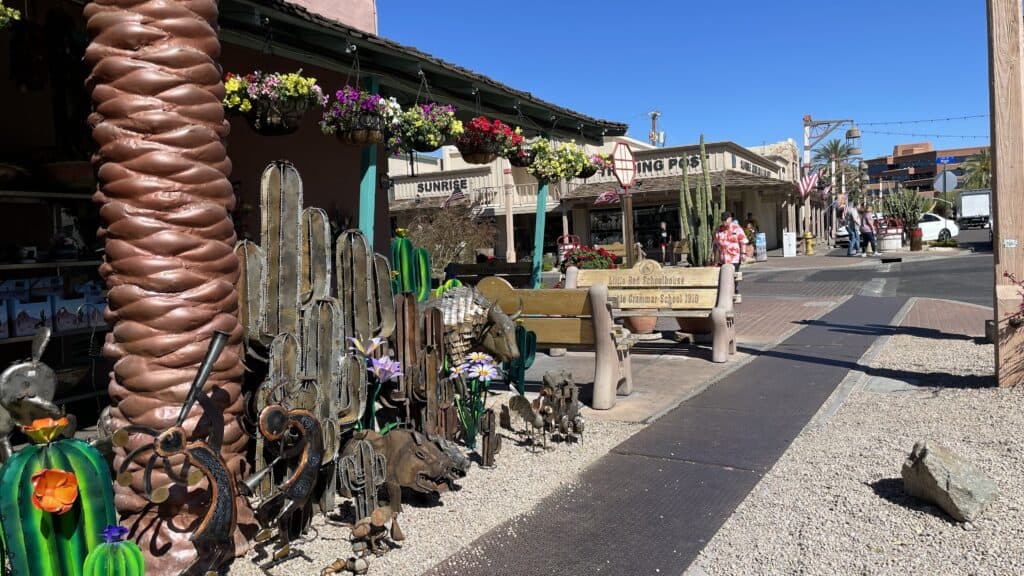 Looking for a Southwestern touch? Scottsdale, which is located in the heart of the Sonoran Desert, has pleasant weather virtually all year. Temperatures during the winter months average around 70 degrees Fahrenheit, making it ideal for cold-weather travel.
Spend the day crisscrossing the city's cobblestoned lanes and squares, eating your way around. Check out all of the charming boutique shops and cafés that line the streets while you're here.
If you're visiting in December, don't miss out on the annual Scottsdazzle, a month-long celebration with seasonal décor, live music and entertainment, wonderful food, and lots of fun activities!
You May Also Enjoy:
San Juan, Puerto Rico
If you're looking for more of a nature getaway in the Caribbean, San Juan, Puerto Rico, is the perfect destination. San Juan is definitely worth considering if you're planning a trip to the Caribbean that you want to remember forever.
San Juan is a vibrant kaleidoscope of hues and activity, with opportunities for sightseeing, music, history appreciation, and pure enjoyment at the many palm-fringed beaches in and around the city.
If you'd like to add a touch of nature to your trip, San Juan is an excellent starting point for excursions around the city. Suggested favorites for incredible hiking routes and vistas include El Yunque National Forest, Toro Negro State Forest, Guajataca Forest, and Guánica Dry Forest.
Key West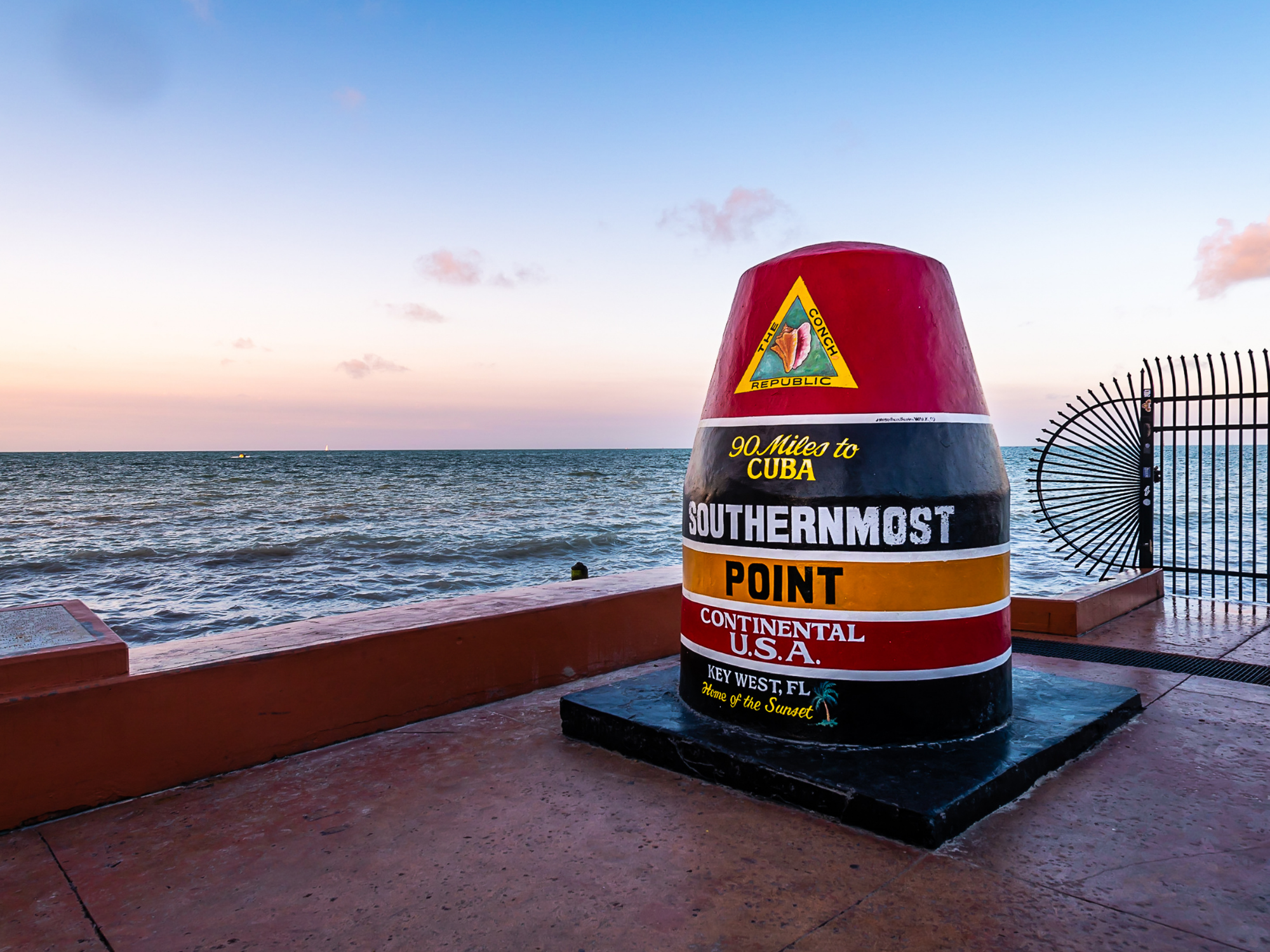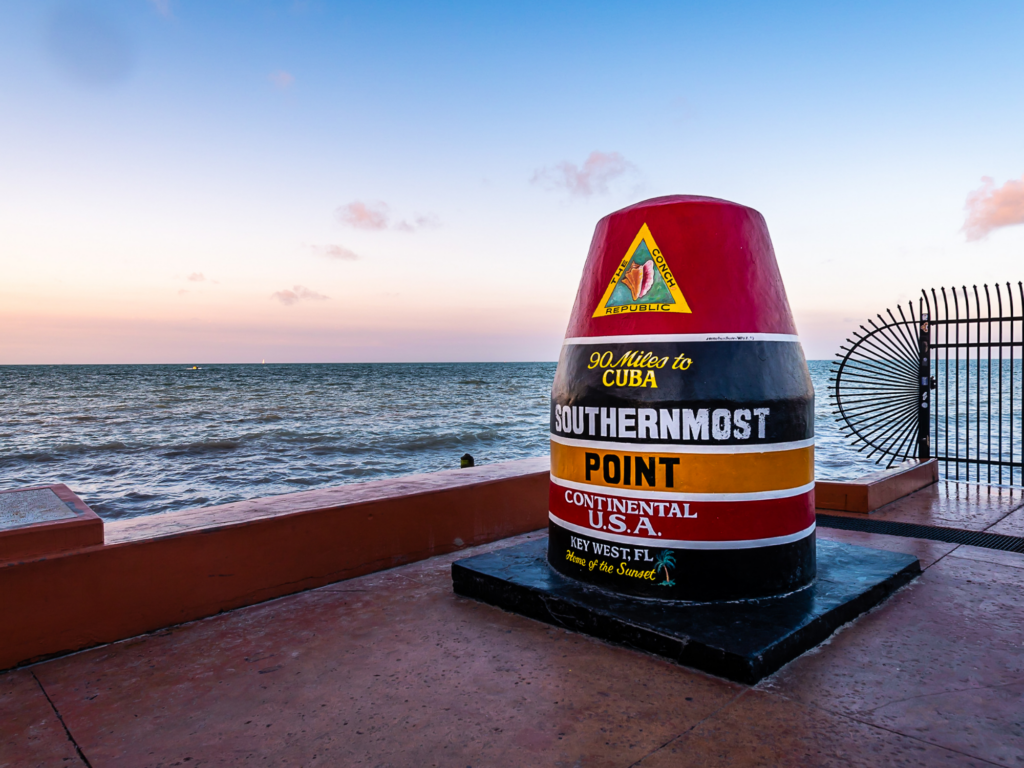 If you're looking for a tropical escape this winter, Key West is a great option. This island in the Gulf of Mexico is known for its fun-loving reputation, and it's the perfect place to relax and enjoy the warm weather.
The weather is perfect all year round, and the people are friendly and welcoming. There are plenty of activities to keep you entertained, from diving to sightseeing to shopping.
If you're interested in some of the top things to do while visiting Key West don't miss out on Mallory Square, the Key West Lighthouse, Duval Street and all of the water activities that are available such as a snorkeling tour or jet skiing.
So if you're looking for a little winter sun, be sure to add Key West to your list!
New Orleans
If you're looking for a place to escape the cold weather, look no further than New Orleans. This city is known for its vibrant culture and amazing food, and it's a great place to visit in January.
Mardi Gras is one of the biggest events in New Orleans, and it's held at the end of February or early March. If you're looking for a warm winter vacation in the US, this is definitely one of the best options.
January is a great time to visit before Mardi Gras madness begins in February. There are plenty of things to do in New Orleans, so you won't be bored during your stay. Be sure to check out some of the city's famous landmarks, like Bourbon Street and Jackson Square.
One of our favorite areas to visit in New Orleans is Frenchmans Street it offers up all that New Orleans has to offer without the chaos of Bourbon Street.
San Antonio
San Antonio is one of the best warm winter getaways in the United States. The city has an average temperature of 65 degrees Fahrenheit in January, making it a perfect destination for those looking to escape the cold.
There are also plenty of things to do in San Antonio, from exploring the Alamo to walking along the River Walk.
The great thing about the food scene is that there is no shortage of good food in San Antonio, either. The city is home to some of the best Tex-Mex restaurants in the country, as well as a variety of other cuisine options.
One of our favorite places to get a bite to eat in San Antonio is The Alamo BBQ Company County Line, which has been serving up some of the best barbecue in Texas.
South Padre Island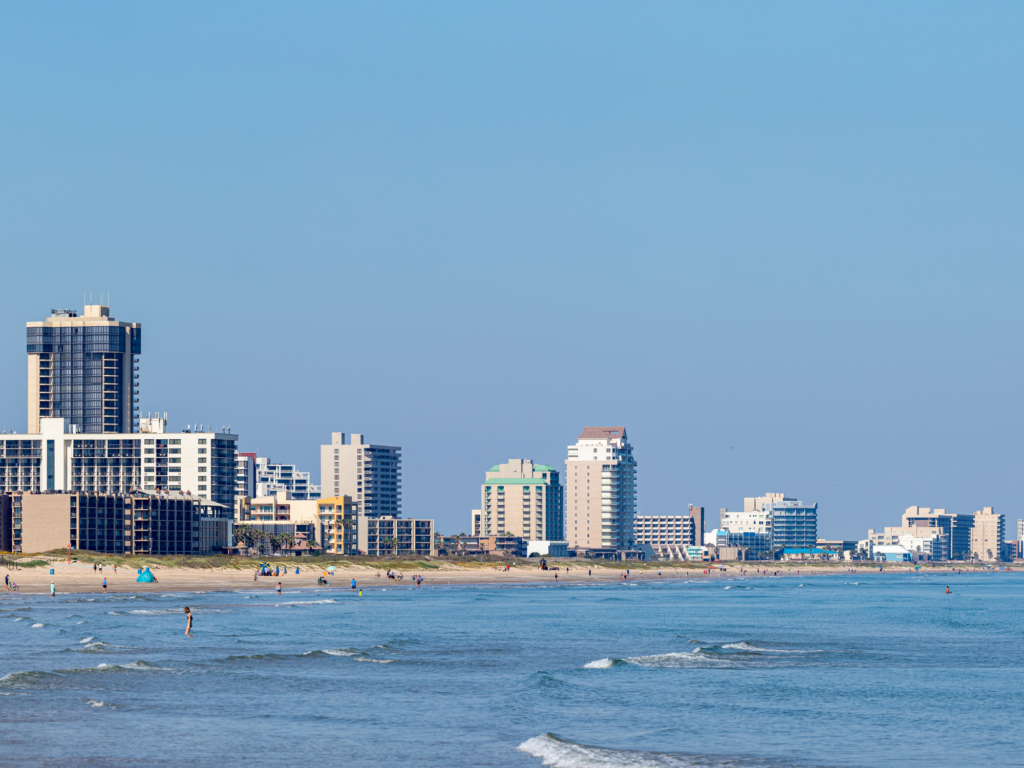 If you're looking for an escape from the cold and snow of winter, South Padre Island may be just the place. Located on the very tip of southern Texas, this subtropical island paradise is one of the warmest vacation spots in January.
With average temperatures ranging from 60-80 degrees Fahrenheit all month long, you can enjoy the sun and sand of the beach in comfort. South Padre Island is also a great spot for outdoor activities, from kayaking and stand-up paddle boarding to fishing, jet skiing, and parasailing.
For those looking for a bit more relaxation, there are plenty of resorts with spas and swimming pools to enjoy.
Orlando Florida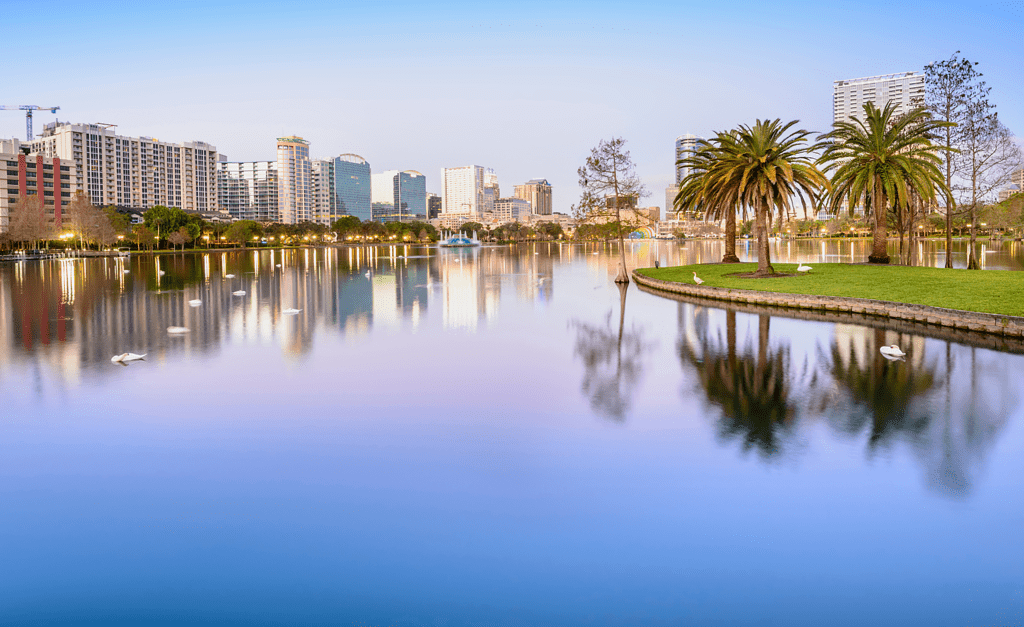 Is a great destination for those looking to escape the winter cold in January. With an average temperature of around 75°F, you can enjoy sunny days and warm nights while exploring all that Orlando has to offer!
Orlando is home to world-famous theme parks like Disney World, Universal Studios and SeaWorld, as well as many other attractions like Discovery Cove and Gatorland.
With so much to do, Orlando is the perfect place for a winter getaway! Plus, if you're looking for something different, you can take a day trip to nearby Cocoa Beach or Cape Canaveral for some sunbathing on the beach.
Las Vegas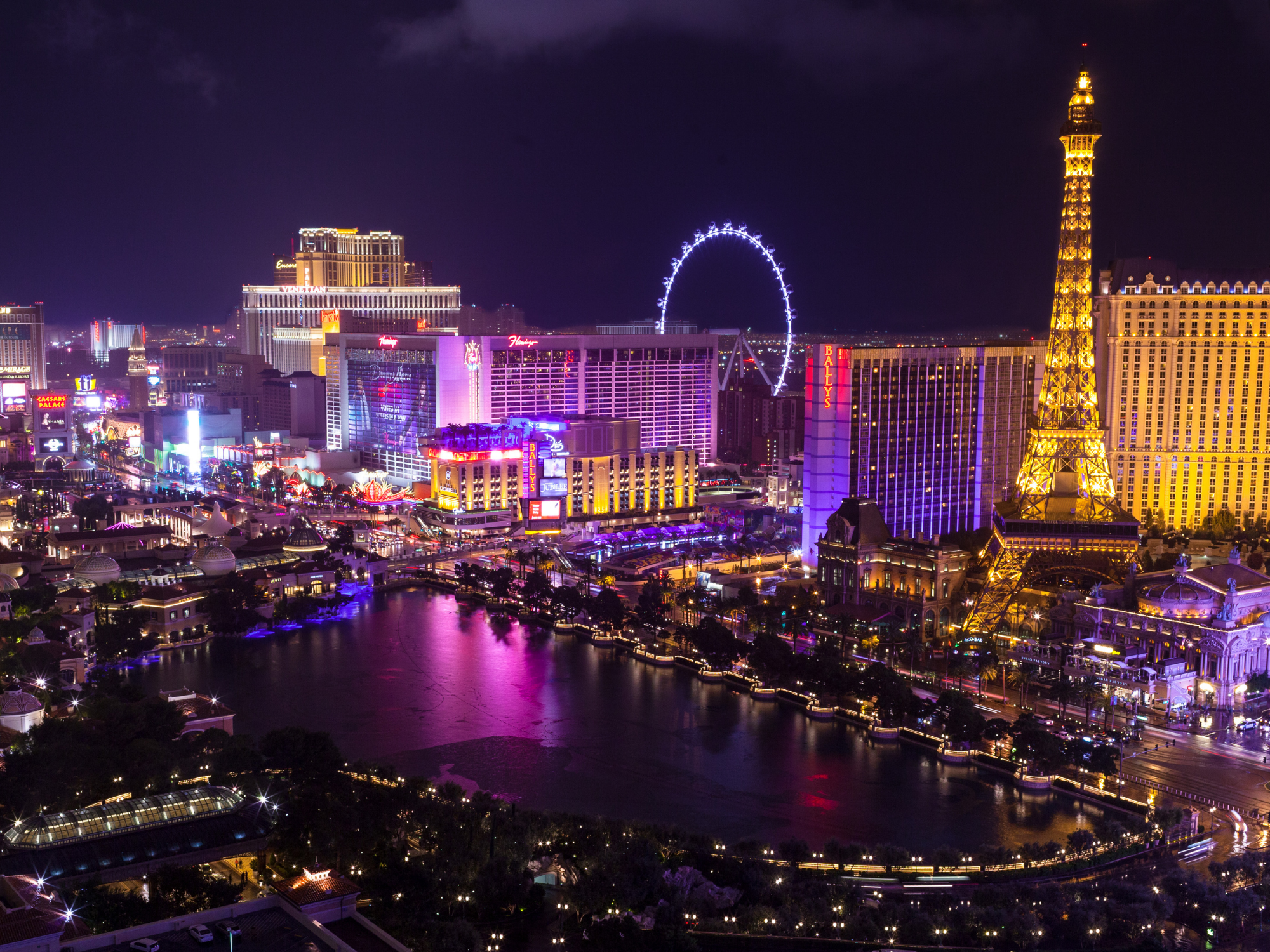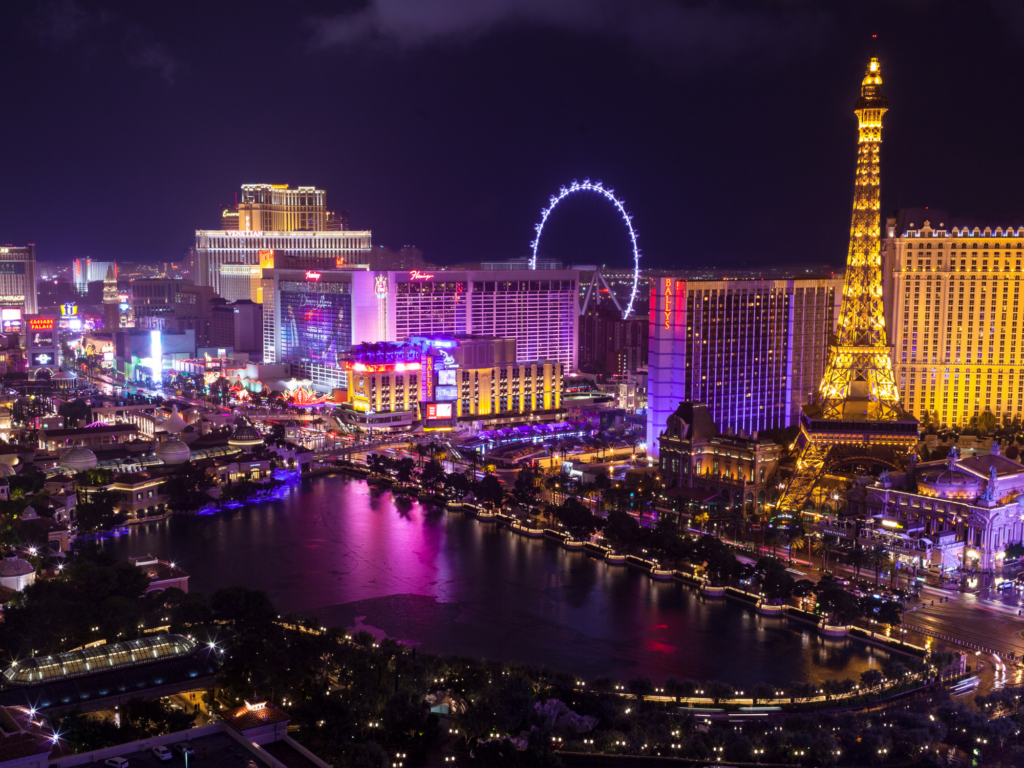 Vegas is a great destination in January. With temperatures typically reaching around the mid-60's, it's a perfect place to escape the winter chill.
If you're looking for some fun in the sun during your stay, there are plenty of options available. You can take a leisurely stroll down the Vegas strip or enjoy the thrill of gambling in one of the city's many casinos.
There are also plenty of attractions and shows to enjoy, from Cirque du Soleil performances to world-famous DJs spinning tunes all night long.
Las Vegas is sure to be an unforgettable experience during any time of year, but especially during January when the weather is inviting.
Anna Maria Island, Florida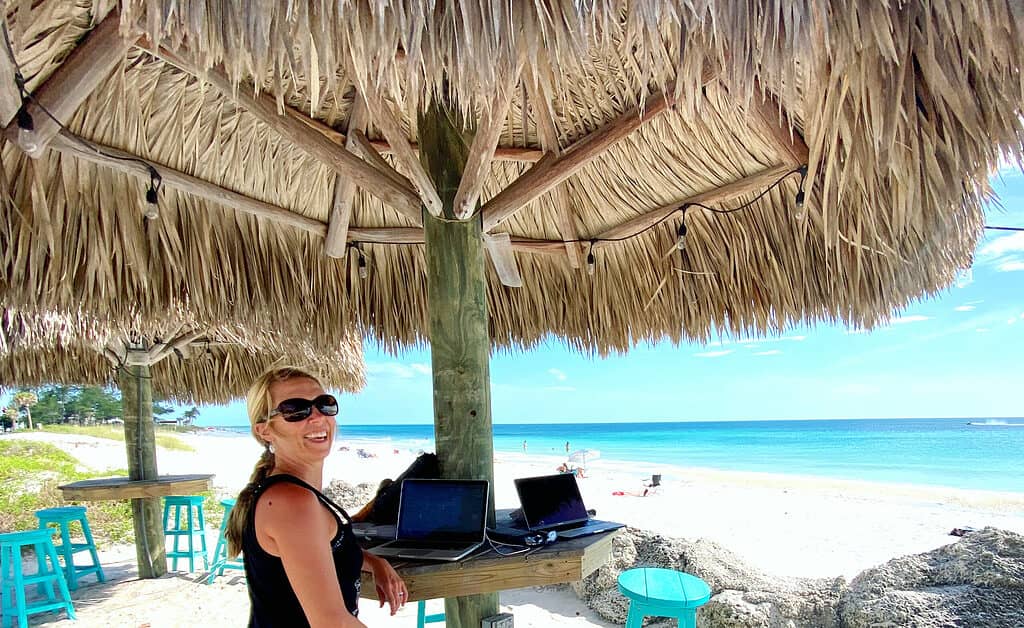 Anna Maria Island is a great spot for some winter sun. The beaches are beautiful, the water is some of the clearest we've ever seen and there are plenty of activities available — such as kayaking, fishing, and snorkeling — to enjoy in the warm waters of the Gulf of Mexico.
January temperatures usually range between 60-80 degrees, making it an ideal destination for winter travelers looking to escape the cold. There are a variety of shops and restaurants available for entertainment, as well as numerous beaches where you can relax and soak up some rays.
Phoenix Arizona
If you're looking for a truly warm winter escape, look no further than Phoenix, Arizona.
With temperatures usually around the 70-80 degree mark during the month of January, this is an ideal spot to beat the cold.
While you're there, make sure to check out some of the city's top attractions such as The Desert Botanical Garden, the Phoenix Zoo, or the Tovrea Castle.
You can also explore some of the nearby attractions such as Camelback Mountain, Lost Dutchman State Park, or the White Tank Mountains Regional Park. Whatever your preference is, Phoenix has something for everyone this winter season!
Laguna Beach California
Laguna Beach is another great warm destination to visit in January. Sitting on the coast of California's Orange County, this beach town offers plenty of activities to enjoy during your stay. There are numerous beaches available to explore, each offering a unique experience.
With temperatures ranging between the mid-60s and low 70s in January, it's a perfect spot for some winter sun.
Enjoy shopping, dining, and ocean-view activities along the Pacific Coast Highway or explore downtown Laguna Beach's charming galleries and boutiques. Take advantage of your time here by visiting popular attractions such as Aliso Beach park, saltwater lagoons, and coves that line the coast.
Los Angeles California
Is a fantastic place to escape winter in January. Enjoy the sun-drenched beaches and explore the many attractions of this trendy city.
From Hollywood Boulevard to Universal Studios, there is a lot to see. Plus, with an average temperature of around 70 degrees, you're sure to stay warm and comfortable!
For a unique experience, take a tour of some of the homes of the stars or take in a show at the legendary Greek Theatre. For those looking for some outdoor adventure, enjoy hiking or mountain biking in Griffith Park and Runyon Canyon.
St Croix Virgin Islands
Head to St. Croix, one of the US Virgin Islands for a tropical paradise getaway in January! This stunning destination situated in the Caribbean Sea has an average temperature of 81°F in January, perfect for relaxing on the beach and dipping your toes into turquoise waters.
Aside from enjoying some sun and sand, visitors can explore a variety of outdoor activities such as snorkeling, SCUBA diving, and kayaking.
St Croix is also home to some of the best restaurants in the Caribbean, offering a diverse range of flavors from all over the world. Enjoy your vacation in St Croix and make it one that you won't soon forget!
Maui Hawaii (One of the Best Warm Winter Family Vacations in The USA)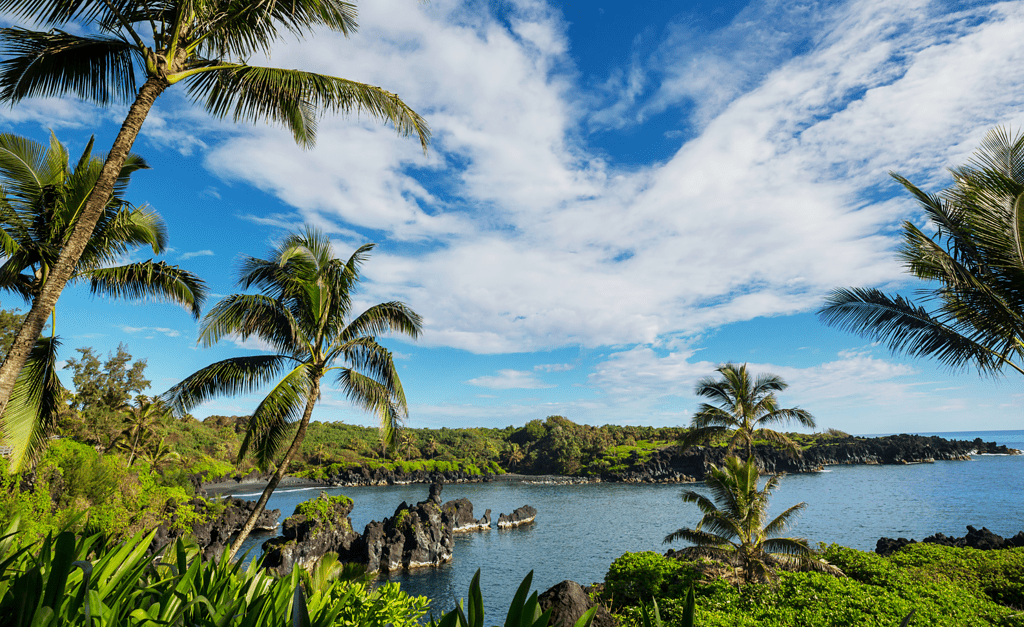 If you're looking for a truly warm winter escape, Maui is the place to be. With temperatures typically in the high 70's, it's no wonder why so many flock here during January.
From gorgeous beaches to unique hikes, this island has something for everyone! You can spend your days exploring Haleakala National Park or take a scenic drive along the Road to Hana. For those looking to relax, you can head to the infamous beaches of Wailea and Kaanapali.
For the foodies out there , Maui has some of the freshest seafood and tastiest tropical treats in all of Hawaii. Make sure to check out local favorites such as Mama's Fish House, (book in advance because the have a looooong waiting list) Joe's Bar & Grill (for some delicious shrimp tacos), or Star Noodle for some incredible Asian-fusion dishes.
Santa Barbara California
Santa Barbara, California is the perfect place to take a relaxing winter getaway. With temperatures usually in the mid-60's during January and several nearby beaches, it's ideal for those who want to experience some sunshine without getting too hot.
There's plenty of shopping and dining experiences available near the beachfront boardwalk, as well as plenty of outdoor activities like kayaking and horseback riding in the surrounding area.
Clearwater Florida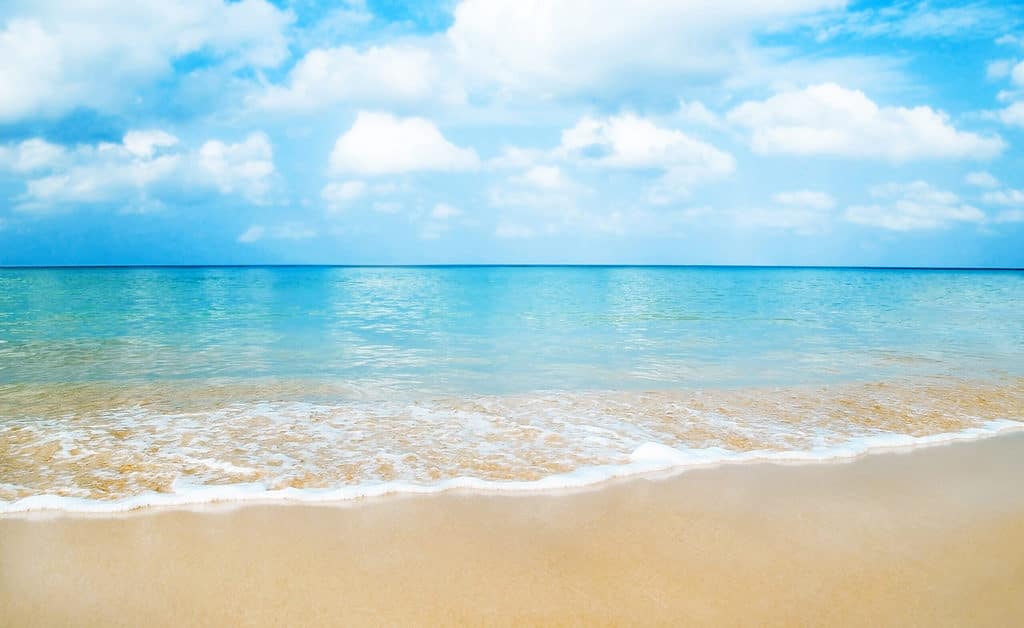 Clearwater, Florida is a great winter spot for those who want some sunshine and warmth in January. The crystal clear water and bright white sand beaches will make you feel like you're in paradise.
With temperatures usually ranging between 60 and 80 degrees, it's the perfect spot for a relaxing day at the beach or even some more active activities such as snorkeling, fishing, kayaking, sailing, and paddle boarding.
Clearwater is also home to many attractions such as The Clearwater Marine Aquarium or even a ferry ride to Caladesi Island! No matter what you decide to do, you're sure to have an amazing time in Clearwater this winter.
What To Pack For A Warm Weather Getaway During January
When you're packing for a warm weather holiday, there are certain items that you should remember to bring. Here is a quick checklist of some must-have items to take on your vacation:
Clothing: Bring plenty of light and airy clothing such as cotton t-shirts or tank tops, shorts, skirts, and lightweight trousers.
Also include a few long-sleeve shirts in case the temperature drops unexpectedly. Make sure to bring enough swimwear for regular trips to the beach or pool.
Footwear: In addition to sandals, flipflops and other open shoes, don't forget comfortable walking shoes suitable for uneven terrain if you're planning any hikes or outdoor activities.
Sun protection: Sunscreen, sunglasses and a hat are essential when traveling in a sunny climate. Make sure you choose an SPF that's suitable for your skin type.
Other items: Depending on the length of your trip, you may want to bring toiletries, electronic devices such as cameras and phones chargers, books or magazines for entertainment, snacks and water bottles to stay hydrated during hot days.
Get Out And Explore Some of These Warm Places to Visit In January
What are some more fantastic places to visit in the United States in the winter? Make sure you tell us about any unique locations where you can enjoy the winter sun this year!