Best Things to Do In Scottsdale, Arizona
Take a break from the routine and enjoy a weekend of activities in Scottsdale, Arizona. From shopping to hiking on Camelback Mountain, there is plenty to do this weekend in Scottsdale.
If you're looking for a family-friendly place to visit this weekend, head over to the Desert Botanical Garden. The garden features more than 50 acres of beautiful desert plants and flowers. To see some of Arizona's most beautiful scenery, visit the McDowell Sonoran Preserve. The Preserve features a variety of trails for hiking and mountain biking.
The weekend is not all about fun and games; there are plenty of places to grab a bite to eat in Scottsdale as well! You can find all of your favorite foods and, of course, cocktails at many of the restaurants in Scottsdale.
Scottsdale Weather
SCOTTSDALE WEATHER
The Scottsdale area is known for its beautiful weather year-round and the many outdoor activities available to you. Scottsdale weather is perfect for the weekend. The average temperature is 85 degrees, and sunny skies are expected. Scottsdale has plenty of activities to keep you busy if you're looking to get outside.
Getting to Scottsdale
Scottsdale is located in the north-central part of Arizona and is a short 20-30 minute drive away from the Phoenix International Airport. If you are flying, it's best to choose the Phoenix International Airport as your destination in Arizona. The airport has been renovated and offers many airline choices, rental car options, and ground transportation services.
Downtown Scottsdale is drivable and can be a great starting or ending point for an extended Southern US trip. The area offers a wide variety of restaurants, shopping, art galleries, nightlife, and hotels. There are also several golf courses in the area, if that's your thing!
Best Time to Visit Arizona
The best time to visit Arizona is during the fall, winter, and spring because the weather is mild. The temperatures in Scottsdale range from 70-90 degrees year-round with very little rain. However, most outdoor activities are done before sunrise to avoid high temperatures.
Scottsdale is a good destination for those who want to bask in the sun year-round; however, it's important to note that one of the most popular times to visit Scottsdale is during spring break when people are looking for sunny spring getaways.
Weekend Trip In Scottsdale
As you probably know, Scottsdale is one of Arizona's most popular tourist destinations, and there are many things to do in Scottsdale this weekend that will be perfect for your trip.
Without further ado, let's dive in and help you to find the best things to do during your Scottsdale weekend.
Mcdowell Sonoran Preserve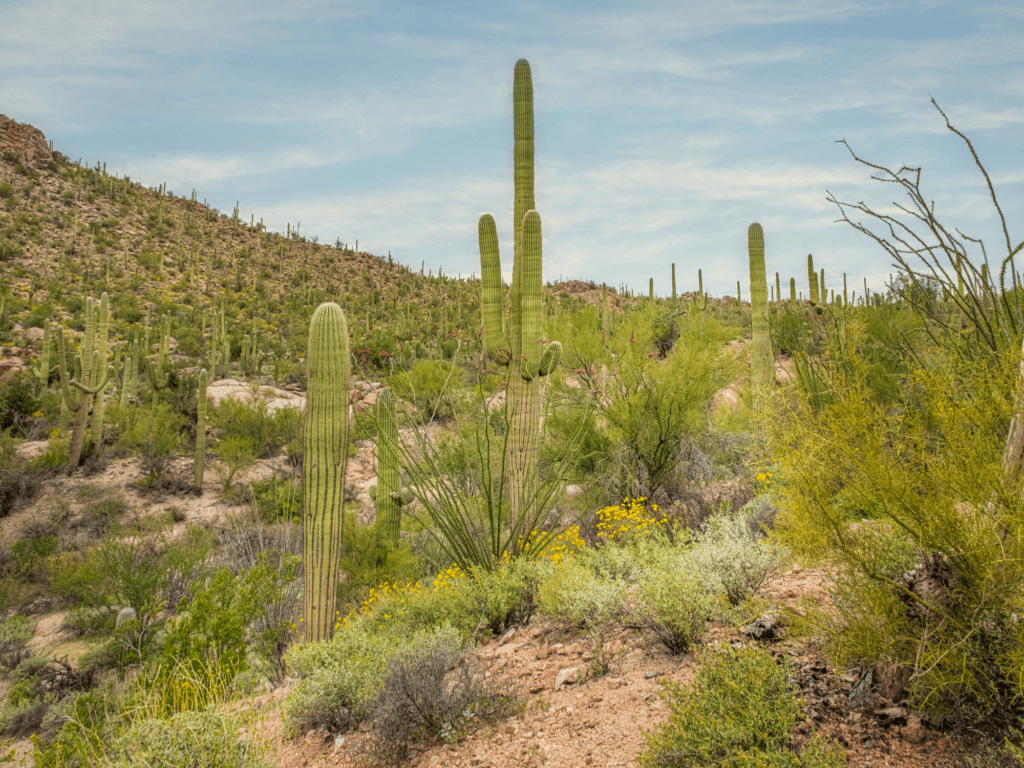 Scottsdale is home to the McDowell Sonoran Preserve, a beautiful desert park that offers plenty of hiking and nature trails.
The Preserve is a large protected, self-sustaining desert environment that includes an interconnected network of non-motorized, multi-use paths (hike/bike/horse) with multiple trailhead access points.
If Camelback Mountain (more on this below) seems daunting, there are plenty of trails here, and they're all much more laid-back than the hike up Camelback. You can still see some great views, and you'll get a good workout in without worrying about being crowded or rushed.
The Gateway Trail, which leads from the Preserve to Scottsdale's nature scene, is a great option. The loop is a 4-mile hike that makes for an excellent day excursion.
Try the Loop hike if you're looking for a more challenging hike. This 7.5-mile hike has a moderate difficulty and includes a 685-foot elevation gain, making it suitable for somewhat fit hikers. You can also enjoy lunch or brunch at the hike's halfway point.
Rattlesnakes are in the area when visiting the Preserve, so watch where you step and be careful.
Scottsdale Fashion Square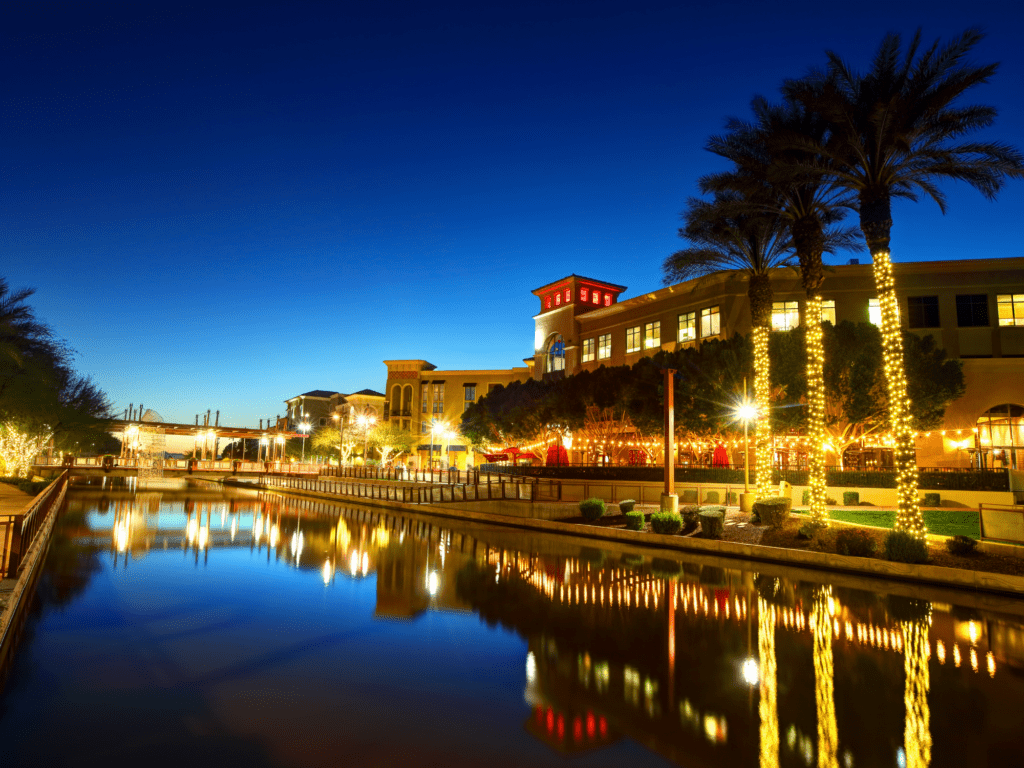 The Scottsdale Fashion Square is the largest shopping mall in Arizona and one of the most visited tourist destinations in all of Arizona. The center has more than 160 stores, including Macy's, Dillard's, and Nordstrom.
Hot Air Balloon Rides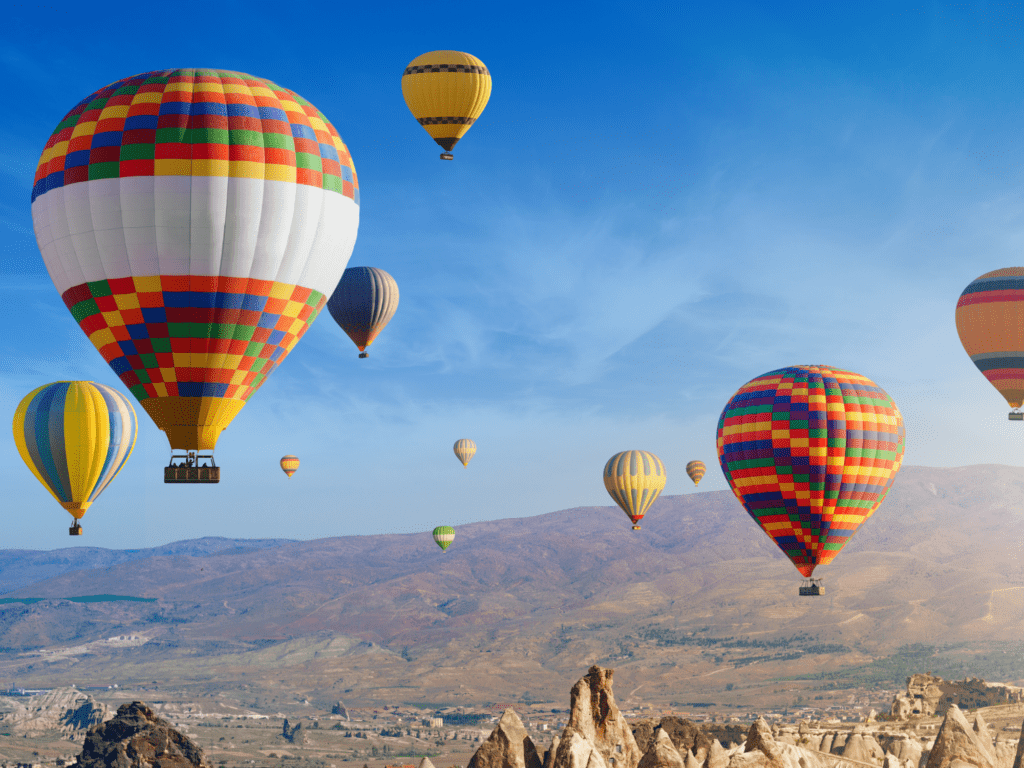 Scottsdale, AZ, is a beautiful place to spend a weekend. If you're looking for an early morning activity this weekend in Scottsdale, take a sunrise hot air balloon ride with Hot Air Expeditions. You'll see the sunrise over the desert while floating through the sky. The view from the sky is unforgettable and will make your weekend in Scottsdale even more special. The pickup time is as early as 3:30 am, but it's definitely worth it!
Spring Training Baseball Game
If you're in town during the spring months, be sure to catch a spring training game at one of the local stadiums. The crowds are lively, and the games are always fun to watch.
Taliesin West
Taliesin West is the winter home of famed architect Frank Lloyd Wright. It is located in the Sonoran Desert near Scottsdale, Arizona. The property contains a variety of buildings and features designed by Wright and gardens and art installations.
It was recently designated a UNESCO World Heritage Site and has been drawing visitors from all over. Taliesin West offers a number of tours tailored to the visitor's interest. The 90-minute Insights Tour is perfect for visitors who want an overview of the property and its history.
Camelback Mountain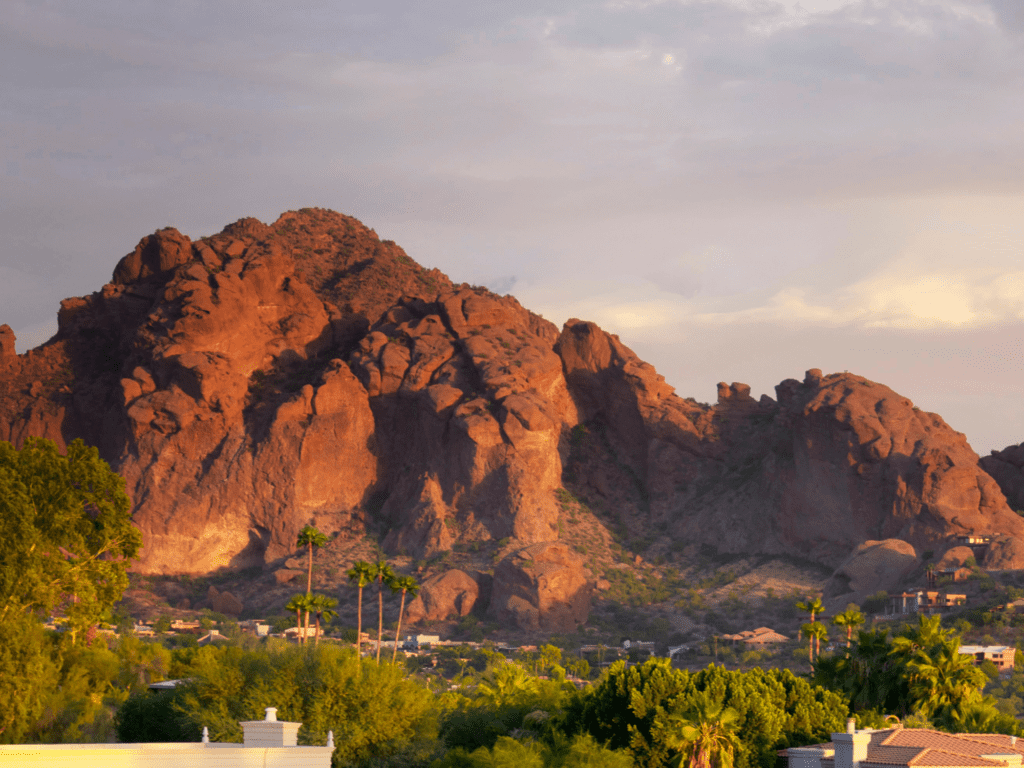 Camelback Mountain is located approximately 20 minutes from downtown Phoenix and is one of the city's most popular hikes and best-known attractions for thousands of hikers each year.
Camelback Mountain should not be taken lightly despite its location in the heart of America's fifth-largest metropolis. Many websites rate the hike as "difficult" or "extremely difficult," and helicopter rescues occur every year on the rugged mountain slope.
The two trails that climb to the peak of 1,420 feet are difficult but well worth it. They offer panoramic views of the city from every angle.
Explore Old Town Scottsdale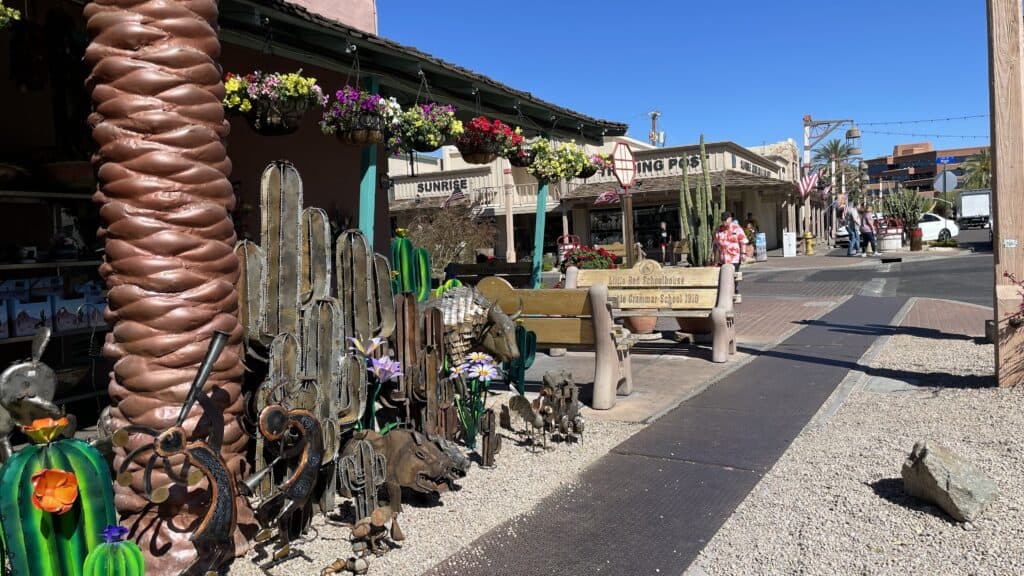 Scottsdale is a city in the Sonoran Desert with a rich Western history. The old part of Scottsdale, known as Old Town Scottsdale, is made up of western-themed streets with buildings from the 1800s and early 1900s. Visitors can explore this area to get a feel for the city's history and culture.
You'll find a diverse range of businesses, restaurants, art galleries, nightclubs, cutting-edge public art installations, world-class museums, and historical landmarks from the late 1880s in nine walkable neighborhoods.
A great way to see what Old Town offers is by going on a self-guided public art walk. You can find the map for the walk here. If you're into wine, don't miss the "Scottdale Wine Trail" you can find the map of the different tasting rooms here.
Scottsdale is a city in Arizona that has something for everyone. If you're looking for a fun weekend, then Old Town Scottsdale is the place to be
Pro Tip: If you're looking for some great Mexican, be sure to hit up Frank and Lupe's; we absolutely loved the outdoor seating and authentic Mexican.
Sonoran Desert Jeep Tour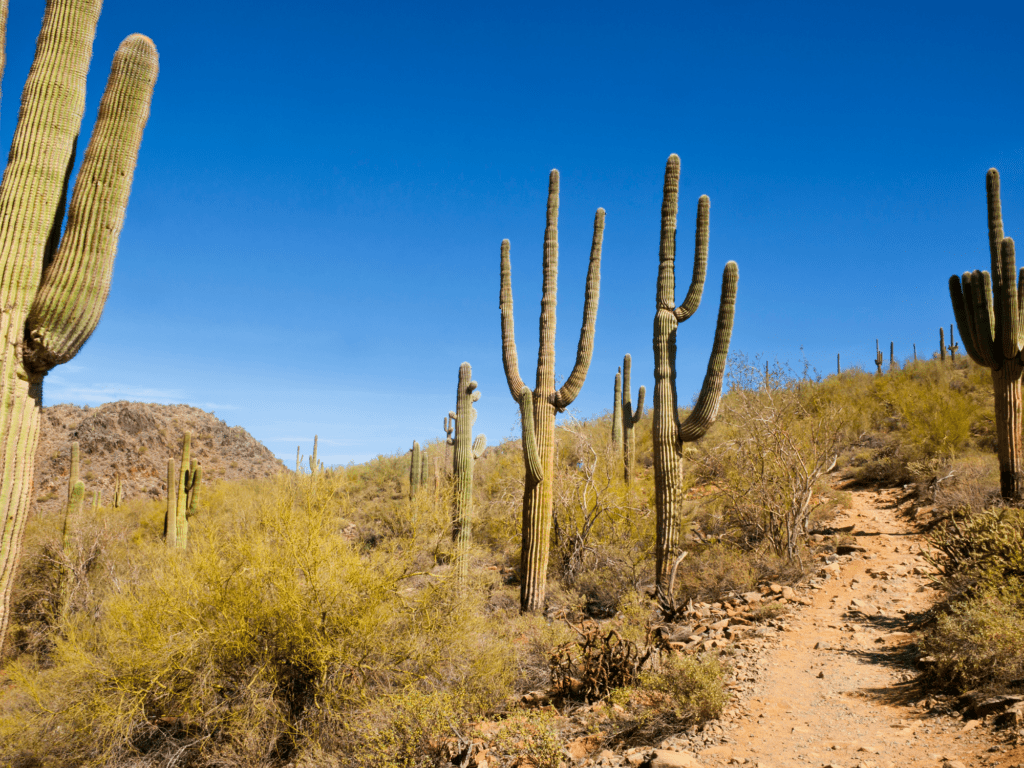 Look no further than the Sonoran Desert Jeep Tour if you're looking for a fun and adventurous way to spend your weekend. This 3-hour tour will take you through the scenic Sonoran Desert, exploring all that Arizona offers!
The Sonoran Desert is a vast, arid land with little to no plant life. However, we were lucky enough to see some animal movement during our tour. It wasn't in a desert setting, but it was still exciting to see! The tour guide was very knowledgeable about the area and shared many interesting facts about the desert. He also got the jeep stuck in a hole on the way to our next stop, but that added to the day's excitement!
Overall, I had a lot of fun on this tour and recommend it to anyone looking for an adventure. The company also provides jeeps and gear for rent if you want to explore on your own. Be sure to check out their website for more information on their pricing and availability of jeeps, gear, and tour guides.
Desert Botanical Garden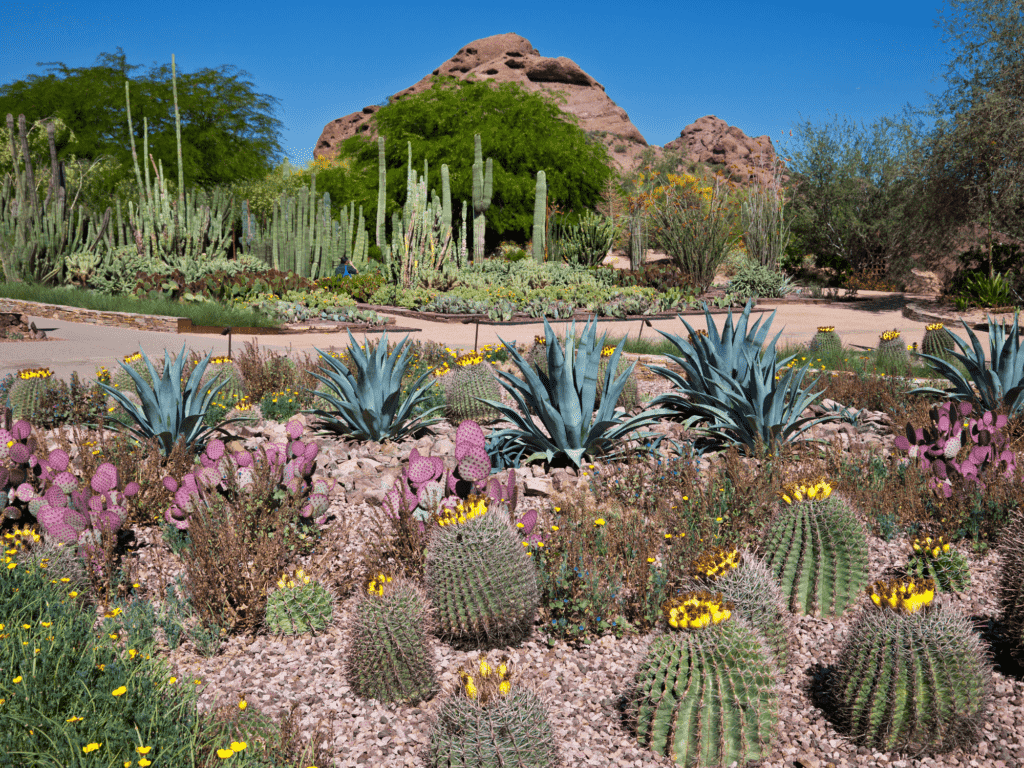 Discover the serene beauty of Desert Botanical Garden, which is home to 50,000 desert plants in the Papago Buttes.
The Desert Garden offers a unique way to learn about the Sonoran Desert landscape, from towering cacti and alluring succulents to brilliant wildflowers and lush trees. Visit the garden's various lectures and workshops to explore desert landscaping, nature art, cuisine, and wellness in greater depth. The garden offers a wide range of activities and entertainments, including specialized tours, special events, seasonal displays, music concerts, family activities, dining options, and the garden's gift shop.
Go Hiking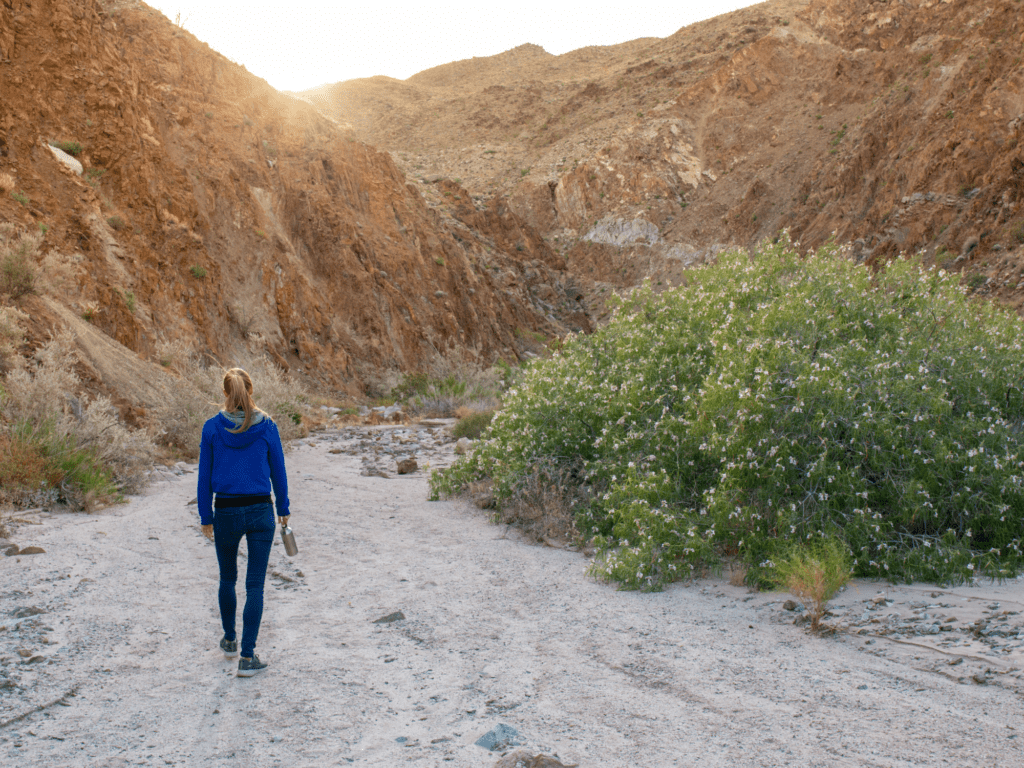 Scottsdale is home to beautiful hiking trails perfect for a morning or afternoon hike. The Camelback Mountain Trail and McDowell Sonoran Preserve loop are great trails for more experienced hikers, but plenty of other trails are perfect for beginner hikers too.
Are you looking for a moderate workout? If so, Pinnacle Peak in North Scottsdale is a fantastic option. A broad, smooth trail takes you to the peak, where you'll get incredible views of the Valley. Keep your camera handy since Gamble's quail, jackrabbits, cactus wrens, and roadrunners are likely to be seen on this 3.5 mile round trip with 1300 foot elevation gain.
Make sure to bring plenty of water and snacks, and be prepared for the heat! Don't forget your sunscreen, hat, and sunglasses. And if you're lucky enough to be in Scottsdale during the winter months, make sure to bring some layers!
Keep in mind that it doesn't rain very often in Arizona, so if you happen to get caught in a rainstorm while hiking, don't worry – it's not going to kill you. Just make sure to take precautions against lightning and stay away from cacti!
Scottsdale Museum of Contemporary Art
The Scottsdale Museum of Contemporary Art (SMoCA) is in Old Town, one of the city's most popular neighborhoods. It has some of the world's leading modern and contemporary art, architecture, and design from all over the world.
The minimalist structure (an ingenious restoration of a former movie theater) was created by award-winning architect Will Bruder and includes a public "skyspace" by renowned artist James Turrell, where visitors can experience the ever-changing light of the desert sky. The exhibitions and educational programs at SMoCA are diverse, with changing exhibits, instructor-led tours, and special events for adults and families.
Take a Food Tour
If you're looking for a fun and delicious way to learn about Scottsdale, consider taking a food tour! You'll get to sample food from some of the best restaurants in the area and learn about the history and culture of Scottsdale. There are several different tours to choose from, so you're sure to find one that's perfect for you.
Some of Scottsdale's most popular food tours include the Taco Tuesday Tour, the Arizona Food Tour, and the Scottdale Trolley Food Tour. These tours offer a unique experience that will please everyone in your group. So why not give one a try this weekend? You won't regret it!
Take A Segway Tour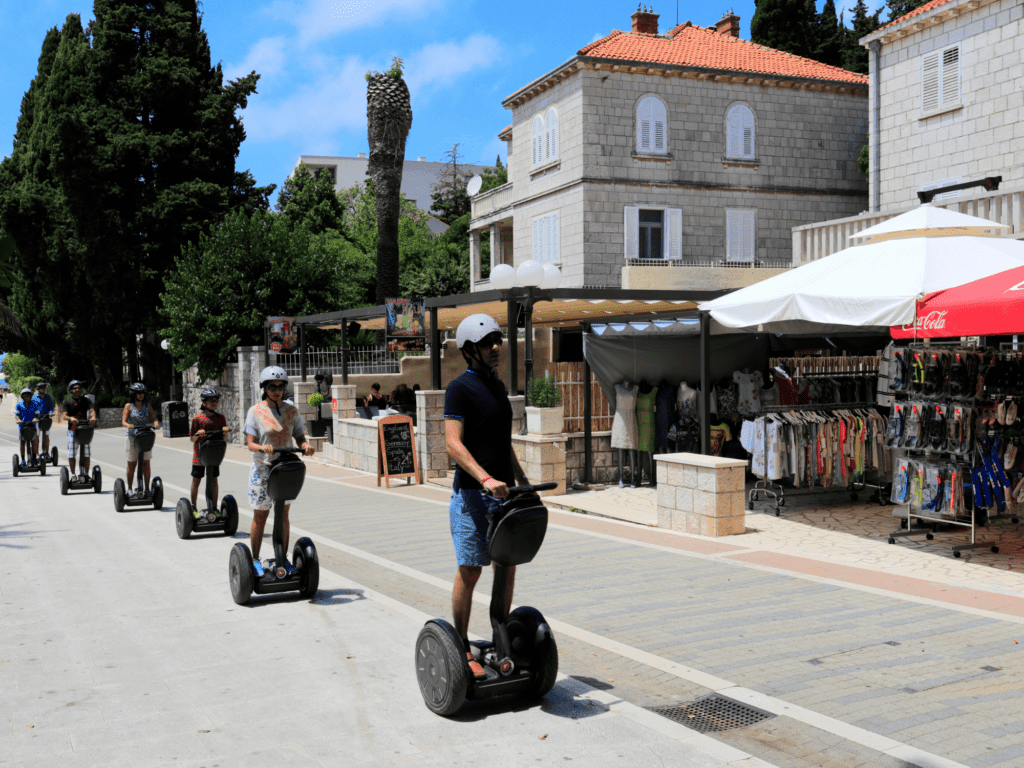 There is no better way to explore a city than on a Segway tour! You'll be able to see all the sights and sounds while enjoying a comfortable ride. This tour is perfect for those who want to see as much of the city as possible in a short amount of time.
The 30-minute training session will teach you how to operate the segway, so you can feel confident before hitting the streets.
This 2-hour tour is perfect for anyone who wants to see more of Scottsdale than they would on foot. You'll get to explore public art, restaurants, shops, and landmarks. Plus, this tour offers amazing views of the sunrise that you won't want to miss!
Visit a Wellness Spa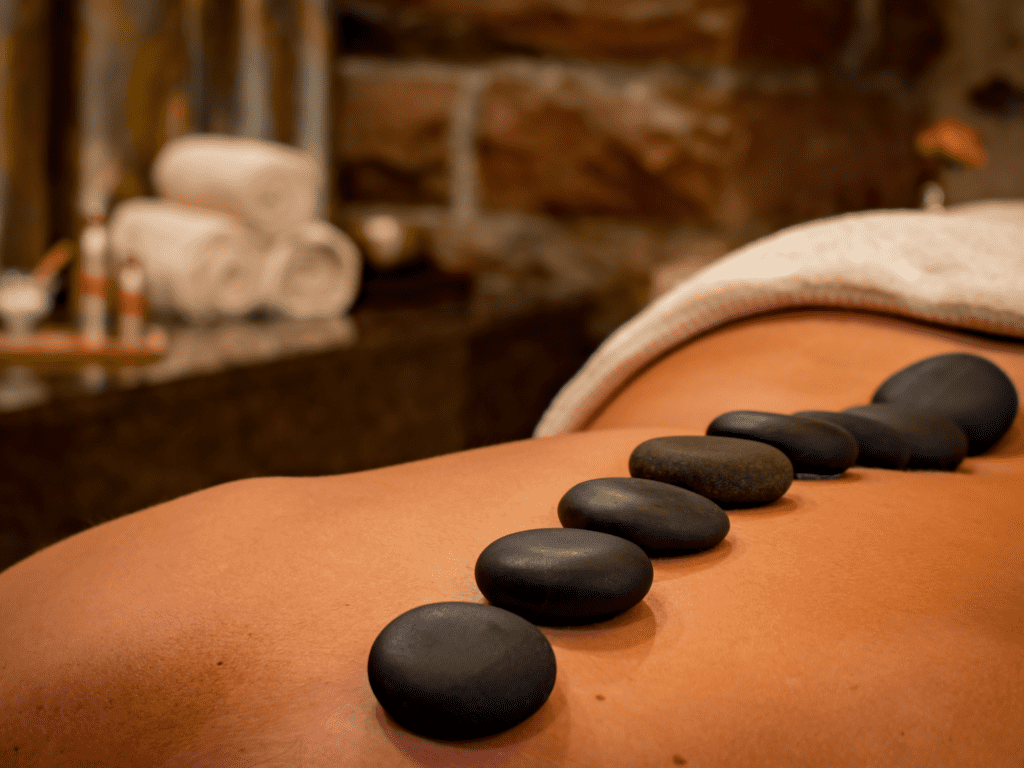 A day at a spa can be the perfect way to relax and rejuvenate. Scottsdale, Arizona, is home to some of the best spas in the country. Some of my favorite Scottsdale spas are at the Omni Hotel or Sanctuary Camelback. For a luxurious experience, check out Sanctuary on Camelback Mountain. This world-class spa offers a variety of services, including massages and facials. While you're there, make sure to indulge in the famous chocolate chip cookie.
If you're looking for something a bit more down-to-earth, try the Spa at Four Seasons Scottsdale. This spa is located on the property of the Four Seasons Hotel and is the perfect place to go for a massage or facial. The spa at Four Seasons Scottsdale also offers body treatments, such as hot stone massages and aromatherapy wraps.
Citizen Public House For Some Food
Scottsdale is home to many great restaurants, but Citizen Public House is definitely one of the best. This craft cocktail bar and restaurant offers a unique menu that is sure to please everyone.
The menu includes snacks such as bacon-fat popcorn and a beer fondue made with the local Kilt Lifter brew. Main items include sea scallops, meatloaf, and the Original Chopped Salad.
Citizen Public House serves up a casual-cool atmosphere that's effortlessly swanky.
If you're looking for a great place to get some authentic Mexican food, check out Barrio Queen.
At the Queen, it is not only about the unique flavors of our authentic Mexico City dishes. It's about the dining experience.
They have a great selection of tacos and drinks where you can find house-made guacamole, chorizo elote, grilled pineapple tacos, prickly pear margaritas,
Culinary Dropout
For something different, try the Scottsdale Culinary Dropout. It's a little bit more upscale, but the food is amazing.
Drinks at Coach House
The Coach House is your spot if you're looking for a dive bar in Scottsdale with character. This place has been around since 1959 and is still owned by the same family. It's definitely not a fancy bar, but that's part of its charm.
Cocktails and Drinks in Scottsdale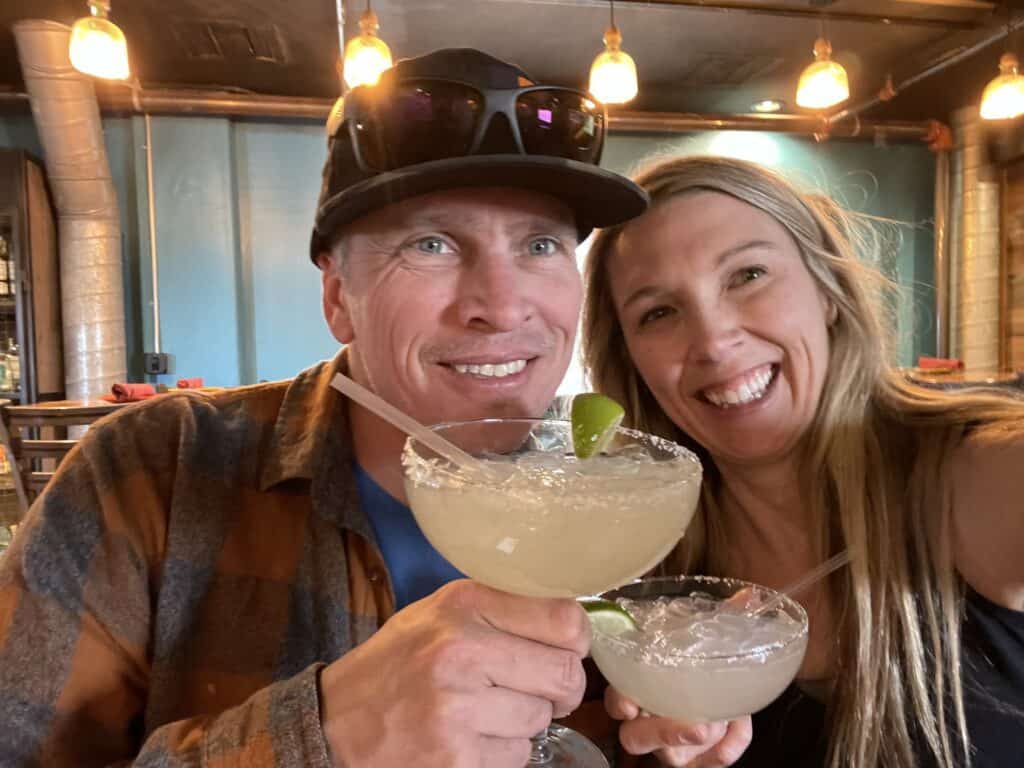 A couple of our favorite places to get a drink in Scottsdale are The Rusty Spur Saloon; the Rusty Spur is a western-themed bar with live music and an outdoor patio. It's located in Old Town Scottsdale, so you can also enjoy the shops and restaurants in this area.
The Rusty Spur Saloon is one of our favorite bars in Scottsdale because it's a great place to go for a drink, and it has the best happy hour in Scottsdale. The Rusty Spur Saloon is located on Main Street in Old Town Scottsdale, and they have a great selection of beer and whiskey.
If you're looking for something a bit more upscale, check out Wigwam, Maple, and Ash and Bevvy.
The Wigwam is a luxurious bar located at the top of a hill, with views of the city below. It has an upscale and refined atmosphere and is a great place to stop for after-dinner drinks.
Where To Stay In Scottsdale
The Bespoke Inn is a small boutique hotel located within walking distance to most of Old Town Scottsdale. It does not offer a spa, but it does offer a small infinity pool, a relaxing courtyard, a good restaurant, and free bike rentals for guests.
Outside of Scottsdale, I recommend CIVANA Wellness Resort and Spa.
Get Out And Explore Fun Things To Do in Scottsdale
However, I'm curious how would you spend a weekend in Scottsdale? How much time do you think you need to get out and explore?