Traveling is always enriched by the foods of the culture. The foods of Vietnam are no exception. What is Pho you ask? Learn about this amazing dish and how to eat Pho like a pro.
If Vietnam isn't on your bucket list it should be. Vietnam is safe, the people are friendly, and it's incredibly affordable. Not to mention it's one of the most beautiful places.
Pho is not only complex in it's history but also how it's made. Let's dive in and have a look at what makes this such a special dish.
BANH PHO THE NOODLE
The word Pho literally means "rice noodle." These noodles are made with white rice flour and usually, at least in Vietnam, are purchased fresh from a market. They should have a smooth slippery texture but not be too soft or doughy. A perfect noodle for slurping.
PHO BROTH
While the word Pho points us to the noodle the real magic is in the broth. Pho bo (beef) is made by the long simmering of bones, oxtail, and flank. For Pho ga (chicken), the entire bird is used.
In addition, the broths contain cinnamon, star anise, cloves, and cardamom to name a few. Charred onions and ginger top it off. These broths simmer for 3-6 hours before serving.
PHO MEAT
Just prior to serving, a choice of meat is tossed into the boiling broth. Usually thin sliced beef, dried shrimp, or fish balls. The meat should be tender and rare. The large bowl is served piping hot.
PHO HERBS AND GARNISHES
The herbs and garnishes are what really make this a special dish. It can be quite the head turner for people that haven't seen Pho. The pile of herbs and veggies are usually on a separate plate alongside your steaming bowl of Pho.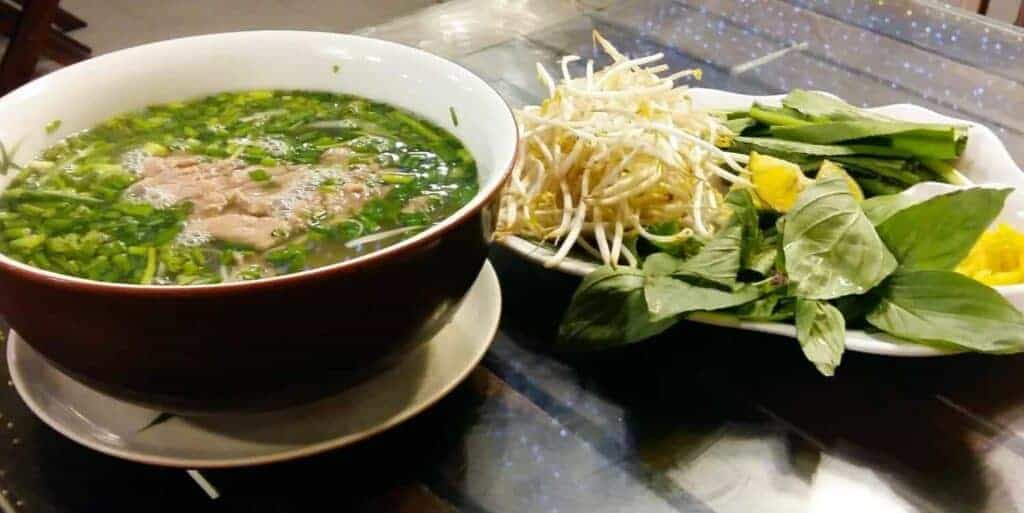 The most common sides in Vietnam include Thai basil, bean sprouts, and lime wedges. In the States, you often see green onions, sliced jalapeno, and even cilantro in addition to the standard garnishes.
The herbs are best torn into small pieces and sprinkled on the Pho. Adding enough bean sprouts to give it that wonderful crunch. If spice is your thing don't forget the hot chili sauce. This is all that a good Pho should need and will taste wonderful.
A what is Pho guide wouldn't be complete without mentioning Hoisin sauce. This popular sauce will be tableside at every restaurant in the states but rarely seen at a proper street cart in Vietnam.
Hoisin sauce has the consistency of a syrup and a sweet and salty taste. While I do like the taste of Hoisin it's easy to over do it. I urge you to always take a few sips before being tempted with this condiment.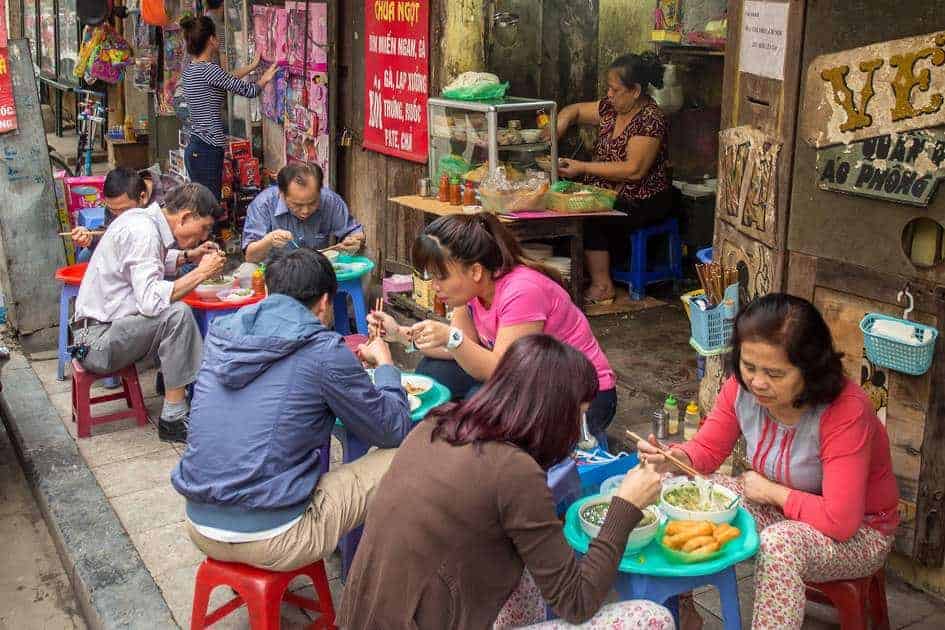 PHO PRONUNCIATION, IS IT FOE OR FUH?
I left you hanging on this one didn't I. This might be the only reason you're even here. Well, the short answer is "fuh." But let's not stop there.
HISTORY OF PHO
The soup became popular in the mid-1800's in the northern city of Hanoi. The actual origins, including its pronunciation, are widely disputed. Some scholars believe the French are responsible for this soup based on the following two points.
The French are credited with the introduction of beef in Vietnam, a country that previously favored pork and shrimp. Another rationale for the French origin is related to the dish pot-au-feu, a classic beef stew. Some believe this dish was adopted under colonial rule and the word Pho comes from the word feux.
Here's a video to settle the debate,
Pho vs. Faux from Brian wilcox on Vimeo.
Check out our favorite Cheap Travel Destinations for 2019
HOW TO MAKE PHO
Pho is a fun dish to make and serves as a great base for so many other types of soup. Search for some recipes or pick up a book like this one here and try your luck at making a tasty bowl of Pho.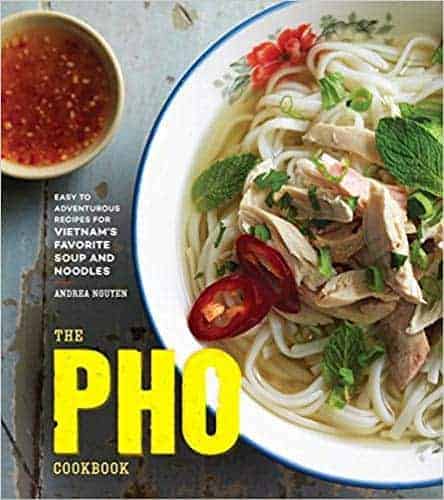 PHO FAQ
What is Pho?
Pho is a broth made from simmered beef or chicken bones seasoned with cinnamon, star anise, clove, and cardamom. Broth is topped with rice noodles, thinly sliced meets, and garnished with herbs and veggies.
What's the difference between ramen and pho?
Ramen stock is often darker, richer and cloudy. Often made from Pork bones in a rolling boil. Pho is lighter, clear and made from beef bones that are simmered.
Is Pho pronounced Pho or FA?
It is pronounced fuh