Hello, travelers! What are your thoughts on travel insurance? It appears to be a rather uninteresting topic, doesn't it? But I'm here to tell you that it isn't.
Let's look at some of the things that travel insurance can protect you against and why it's crucial for your trip. If you travel often, travel insurance is probably a topic that has crossed your mind. The truth is that even if you never have an accident or illness while traveling, travel insurance can be worth it because of the peace of mind and security it offers.
There are many different types of policies out there such as travel insurance with cancel for any reason. It is important to do your research to find the one that best suits your needs before making a final decision on whether or not to buy travel insurance.
A type of insurance that covers the travel arrangements and expenses incurred by an individual or group in case of cancellation, delays or accidents. It typically includes medical coverage for emergency evacuation back to one's home country (often with a limit on how much is covered) as well as assistance when abroad such as repatriation of remains.
WHAT IS TRAVEL INSURANCE AND WHY DO I NEED IT?
Travel insurance is a policy that an individual can purchase to cover themselves against travel-related mishaps such as illness, injury or death.
Travelers are exposed to many variants during their travels and for this reason travel insurance enables them to be prepared if something unexpected were to happen while they're away from home.
A travel insurance policy is a way to protect you from some or all of the financial loss.
WHAT DOES TRAVEL INSURANCE COVER?
Travel insurance covers all non refundable costs related to travel arrangements if your plans change unexpectedly (these may include airfare price increases, hotels etc); emergency assistance overseas should rescue operations need to take place.
Travel coverage can be used in both emergency or non-emergency situations, such as delaying departure due to bad weather, canceling at the last minute due to illness or injury, theft or loss of belongings during your travel time, or simply canceling for any reason.
If you have travel insurance during your trip and something happens to prevent you from continuing on your journey, travel insurance will cover the cost for getting you back home.
IS TRAVEL INSURANCE WORTH IT?
Having a travel insurance policy can provide peace of mind knowing that you are financially covered for any emergency back home while on vacation.
Travel insurance would provide financial assistance with trip interruption expenses too – meaning if you had booked flights but couldn't make it on your preferred date due to unexpected circumstances then this would compensate for lost airline tickets fees, hotels, car rentals etc.
These are all examples where travel insurance could come into play. Travel insurance becomes more valuable when traveling internationally because in the event of an emergency evacuation, travel insurance would cover medical expenses and even funeral costs.
THE BENEFITS OF TRAVEL INSURANCE
There are many benefits travel insurance can provide. For example, travel insurance may cover lost baggage or cancelled flights due to inclement weather conditions while abroad.
If you do not want to take any chances with unforeseen circumstances happening before or during your vacation, such as illness, terrorism, lost luggage or delayed flights it might be worth it to invest in travel insurance.
If you have any preexisting medical conditions and plan on traveling outside of North America (outside the borders of Canada), it is important to purchase travel insurance that covers those specific needs too.
Travel Insurance is an excellent thing to have if you travel outside of your country and it can give you peace of mind knowing that your travels are taken care.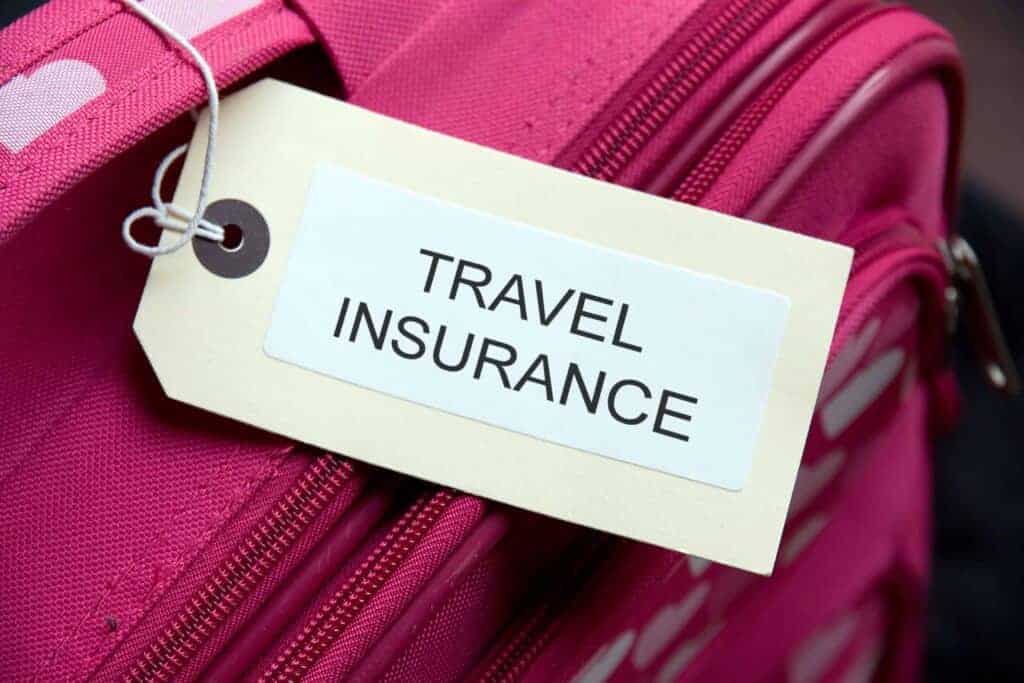 HOW TO FIND THE RIGHT TRAVEL INSURANCE POLICY FOR YOU
Travel insurance companies will usually offer a variety of options. These may include travel medical, travel cancellation and trip interruption coverage.
The best way to find one that suits your needs is to identify what kind of travel you'll be doing (i.e.: business trips or leisure). Once you've determined this then go online and search for these specifically tailored policies with providers such as World Nomads.
Also make sure to check out what the benefit policy covers so that you know exactly how much coverage there will be in case an emergency arises. This ensures peace of mind while traveling abroad.
WHEN SHOULD YOU BUY YOUR TRAVEL INSURANCE POLICY?
Travel insurance should be purchased at least 30 days prior to leaving – this gives you adequate time if something were to happen during planning stages. If travelling internationally it is always worth investing in travel insurance and making sure that all of your bases are covered before departing on a well deserved vacation!
HOW TO GET TRAVEL INSURANCE?
The easiest way to get travel insurance is by going online. You can compare prices and coverage in a few minutes.
When you are looking for the right kind of coverage, make sure to consider what your individual needs are. You may want different types of insurance depending on where you're going, how long you'll be gone, and what you'll be doing.
World Nomads provides a comprehensive and easy way to get quotes on health insurance.
TRAVEL INSURANCE COVERAGE
Travel insurance can be purchased for as little or long period of time. Coverage for travel insurance can vary depending on travel destination, travel date and travel length. Some companies offer more coverage than others.
The most common type of travel insurance is called TPL which covers up to $100,000 in medical expenses and costs incurred while traveling for business or pleasure. When it comes to travel insurance there are many different types of policies available with varying levels of coverage:
-TPL (medical only)
-TPK (emergency evacuation plus hospitalization)
-TOPK (all inclusive package including emergency evacuation and hospitalization benefits)
WHAT IS THE COST OF TRAVEL INSURANCE?
The cost is dependent on the type of travel, duration, and coverage desired.
For example, travel plans with a short-term stay in one country will have a different travel insurance cost than those traveling for several months or more throughout Asia.
COSTS WHEN PURCHASING TRAVEL HEALTH POLICIES:
The cost of travel insurance really depends on when you purchase it. If you purchase travel insurance at the time of booking, it may be less expensive than waiting till the very last minute.
A variety of policies are available for travelers, depending on the length and location of your trip.
For those who travel often you may want to look for a policy that offers annual rates vs. monthly benefits.
Here's a breakdown of policies you may find
Single-Trip Policies cover coverage in case you get sick or have an injury before, during, or after your trip.
Annual Policies cover you for one year from the date of purchase and are a good option if you plan on traveling often in that time frame.
Medical Evacuation covers the cost of getting you back home or to a hospital so that you can get proper care if something happens during your trip, for example an injury or illness.
Personal Effects covers the replacement of items you bring with you on your trip, for example if luggage is lost or stolen.
WHAT ARE SOME THINGS TO CONSIDER WHEN BUYING A POLICY ?
When buying travel insurance there are several things to consider such as where you are going going, what your medical history looks like and how long you will be gone.
It also depends on whether or not you have travel protection through a credit card company. Some credit card companies such as Chase help with emergency services which can ease the burden of travel expenses if something were to happen while traveling abroad.
LIST OF ITEMS WORTH CONSIDERING WHEN PURCHASING TRAVEL INSURANCE:
Where the travel destination is?
What your current health status is?
Do you have any vulnerabilities, chronic conditions or allergies that could require immediate attention in another country?
How much time will it take before coverage starts once purchased (30 days)?
Are children covered under the policy?
Does the company offer coverage in my destination country?
Is there an age limit on who can purchase a policy?
Does the company cover pre-existing conditions, etc.?
TYPES OF TRAVEL INSURANCE AND WHAT TRAVELERS TYPICALLY PURCHASE
There are many different types of travel insurance policies available with varying levels of coverage.
Travelers will typically purchase a TPL (medical only) policy or TOPK (all inclusive package including emergency evacuation and hospitalization benefits).
If you're traveling abroad, then it's not just about travel insurance but also ensuring that any medical costs are covered while in another country too.
ADDITIONAL THINGS TO CONSIDER WHEN PURCHASING TRAVEL INSURANCE
You need to take into account the length and destination of your travel itinerary when determining travel coverage lengths.
The higher the risk involved for an individual traveler, the more comprehensive their travel insurance needs will be.
It is important to choose one that fits your budget, as well as consider what type of protection might come in handy during your trip should something go wrong.
When deciding what insurance to buy keep in mind what you want covered, how much time and money you have available etc.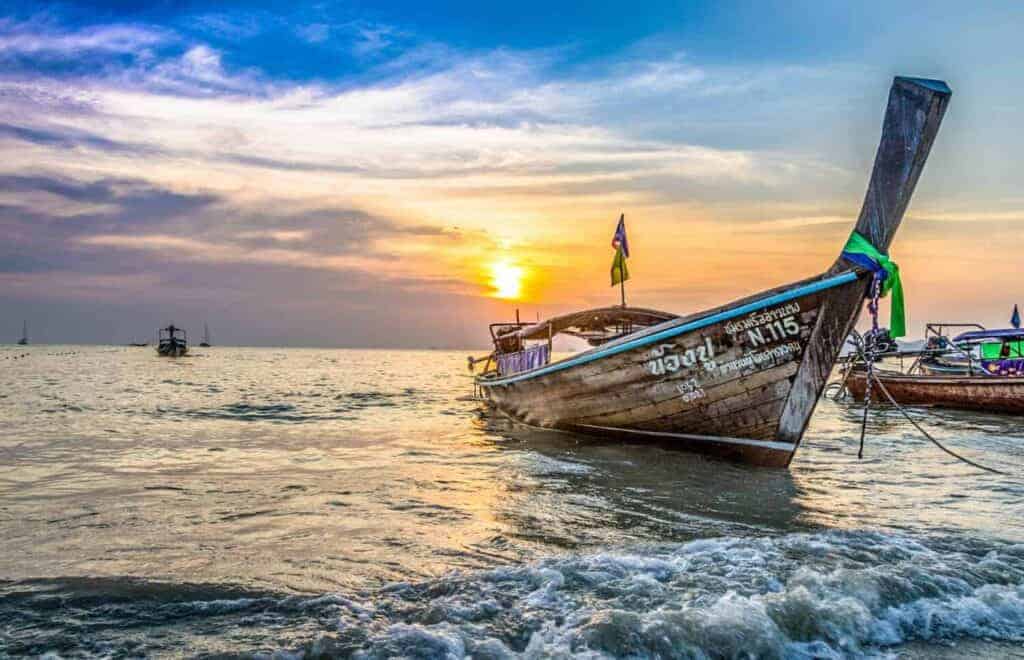 I'M GOING ON A CRUISE SHOULD I BUY TRAVEL INSURANCE?
If you're going on a cruise, travel insurance might be worth it. It can protect you financially if something goes wrong while you're overseas and can also shield you from exorbitant medical bills or expensive emergency evacuation services. While there are doctors aboard the ship, it can take hours or even days for medical assistance to arrive when called. Travel insurance can cover the cost of essential emergency treatments that you may not be able to otherwise.
DOES TRAVEL INSURANCE COVER EXTREME SPORTS?
Travel insurance does cover travel risks and mishaps, but may not always be enough to protect people who engage in high-risk travel or extreme sports. Travelers should consider purchasing additional travel medical coverage for these activities. These are circumstances where medical evacuation coverage is essential to get out of dicey situations alive.
For example: skydiving is not typically covered by travel insurance because it's considered an extreme sport. Other sports such as scuba diving, whitewater rafting or rock climbing may also not be covered.
These risky activities increase your likelihood of injury or mishap and travel insurance can provide the peace of mind that your travel plans are covered in case you need to cancel, get medical care while traveling or have a life-changing event.
WHAT KIND OF KIND OF TRAVEL INSURANCE DO I NEED FOR EXTREME SPORTS?
If you are going to be doing risky travel activities, such as scuba diving or rock climbing, it is important that you have the right travel insurance.
It's a good idea to check with your travel insurance company before heading off on an adventure to see if they cover any of these types of travel plans and what qualifications may be needed.
PREGNANCY TRAVEL INSURANCE COVERAGE?
You'll want to double check with your travel insurance company to see if they cover pregnancy under your policy. In general, normal pregnancy is excluded from most travel insurance coverages.
You may find that most travel insurance plans specifically exclude pregnancy as a covered reason to cancel. After all, many women travel during their pregnancies and experience no problems. Trip cancellation and trip interruption due to complications of normal pregnancy are covered however (medical treatment is too).
WHAT IS TRAVEL INSURANCE FOR FLIGHTS?
When you're booking flights, it's important to remember that the airline only provides minimal coverage for lost or damaged baggage. It doesn't offer any protection if your flight is delayed due to weather or other delays.
When you're looking for travel insurance, it's important to take a look at what the company covers and how much they charge before buying.
WHAT DOES TRAVEL INSURANCE NOT COVER?
Heres a list of things that you may not be covered for if you purchase travel insurance
Travel insurance does not cover cancellations for 'everything'
Pre-existing conditions require special attention
Travel insurance policies have a list of 'exclusions'
Extreme Sports
Pregnancy
WHAT IS THE BEST TRAVEL INSURANCE?
We have always been fans of World Nomads travel insurance. We've used them a handful of times and they've never failed us.
Using it internationally gives us the peace of mind that we need with our travels. It eliminates worries about not being covered by our insurance company.
WHAT TRAVEL INSURANCE COVERS AND DECIDING IF IT'S A GOOD FIT
We hope that the information we provided has helped you to decide whether or not travel insurance is right for you.
If it doesn't seem like a good fit, but you still want some peace of mind while traveling, there are other options available such as medical evacuation and emergency services policies which may be more suited to your needs!
Additionally, if after reading this blog post you're convinced that purchasing travel insurance would benefit your travels in the future then don't wait any longer!
You can purchase coverage from World Nomads today by clicking this link.
Be sure to read through all of our helpful advice before making your final decision so that when it comes time for an accident or illness abroad, you'll know what type of policy will best suit your lifestyle.