One of the best things about Zion National Park in April is that the crowds are smaller than they are during the summer and fall months. This makes it much easier to get around and see all the sights.
But don't let that fool you. Out of all the national parks in Utah, Zion is considered one of the most visited. Keep reading to learn all you need to know about visiting this area. F
rom the weather to things to do, here are some of the top things to keep in mind while visiting this park in April.
Is April a Good Time to Visit Zion National Park?
If you're looking for less crowds and don't particularly care for the transitional weather (from winter into spring), then this would be the perfect time to visit this area. Not to mention, the park is very photogenic during this time with amazing sunrises and sunsets. You can grab great views of these from a couple of the trails (Canyon Overlook Trail and/or Watchman Overlook Trail).
What's the Weather Like at Zion National Park in April?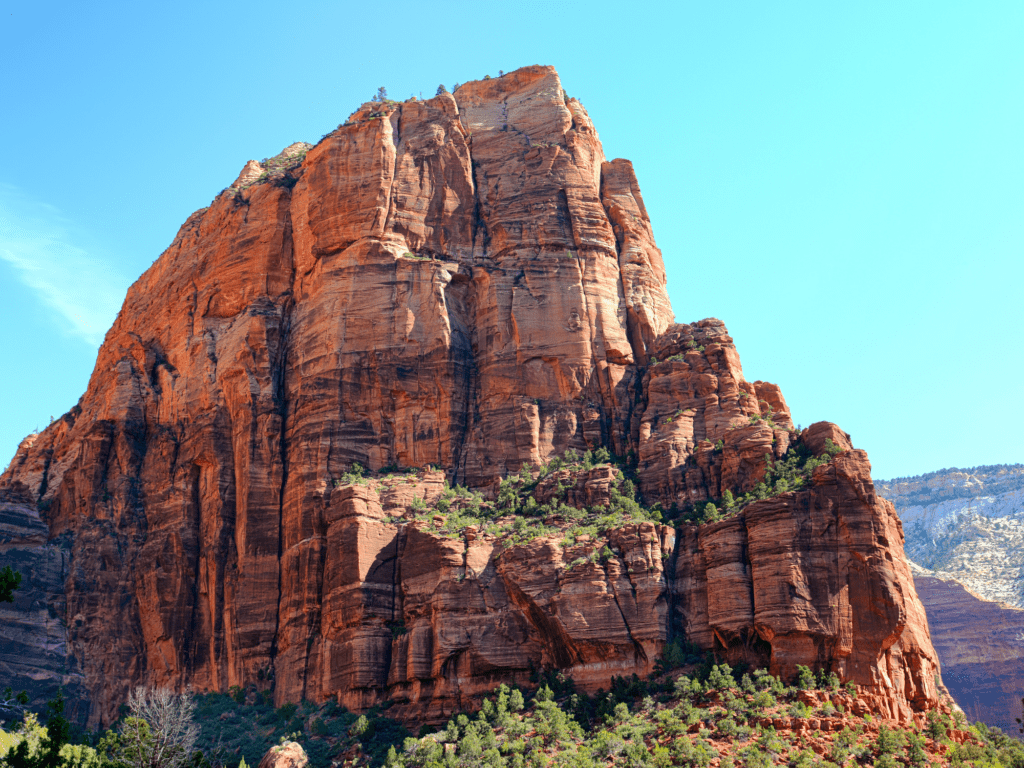 The weather at Zion National Park in April is generally mild, with temperatures averaging around 60 degrees (Fahrenheit). The lows can reach into the freezing range so you'll want to be prepared for a range of temperatures.
However, it can vary depending on the time of year, so be sure to check the forecast before you visit.
It should be noted that in addition to these temperatures, spring is considered a "wet season" for this area and depending on the amount of rainfall, hikes could potentially be closed. This is normally due to falling rocks, fast-moving rivers, and landslides.
What Should I Wear in Zion National Park in April?
When visiting Zion National Park in April, it's important to dress in layers. The weather can be unpredictable, so it's always best to be prepared for anything. Be sure to pack a hat, sunscreen, and sunglasses, as well as plenty of water and snacks. If you plan to do any hiking, you'll want a good pair of hiking boots, shoes, and socks.
To ensure you are prepared for the changing weather patterns, don't hesitate to pack fleece, rain, and insulated weather jackets. If you want to pack a daypack bag, here are a few must-have items:
Reusable water bottle
A map
Healthy snacks
Lip balm and lotion
Toilet paper and bags
Hand sanitizer and wipes
First aid kit
Things to See and Do in Zion National Park in April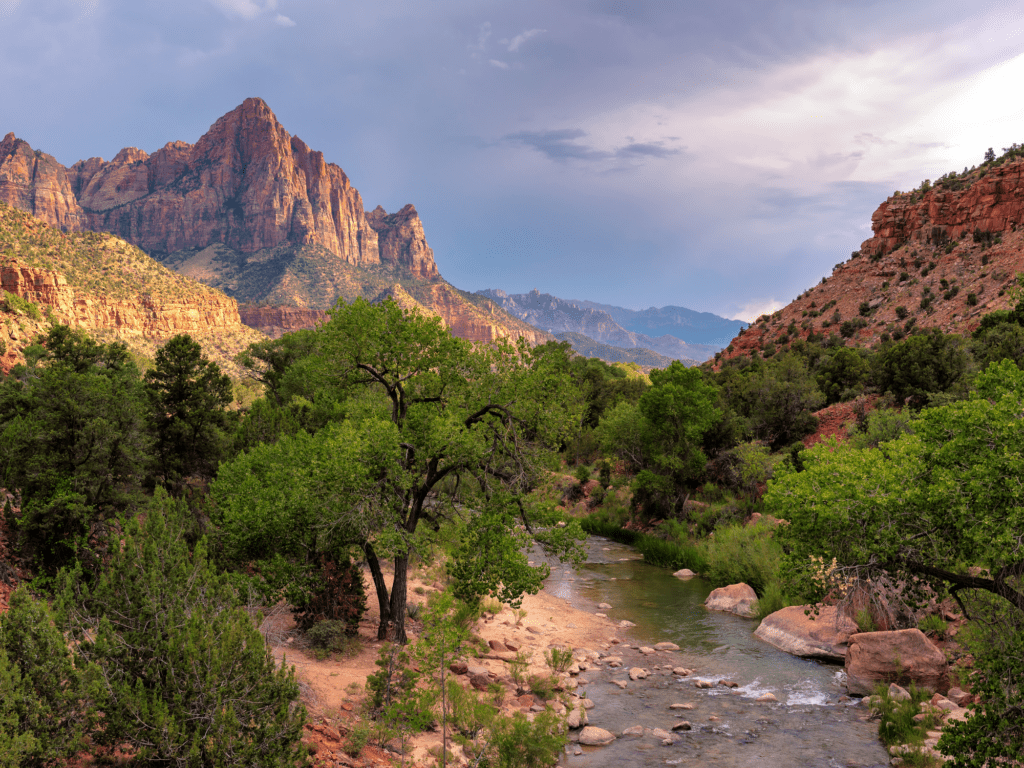 Hike The Narrows
The Narrows is one of the most popular hiking trails in Zion National Park, and for good reason. This 16-mile hike winds its way through a narrow slot canyon and offers some stunning views along the way. You'll want to take lots of pictures while trekking the narrows.
Visit The Temple
The Temple is an iconic feature in Zion National Park and is well worth a visit. This sandstone cliff is over 2,000 feet high and is a popular spot for rock climbing.
Visit The Emerald Pools
The Emerald Pools are a series of three pools that are located in a stunning setting. These pools are a great spot to take a break from hiking and enjoy the beauty of Zion National Park.
Take A Scenic Drive
Zion National Park is home to some beautiful scenery, and the best way to see it is by taking a scenic drive. There are a number of different drives to choose from, so be sure to check out the park map and find one that best suits your interests.
Benefits of Visiting Zion National Park in April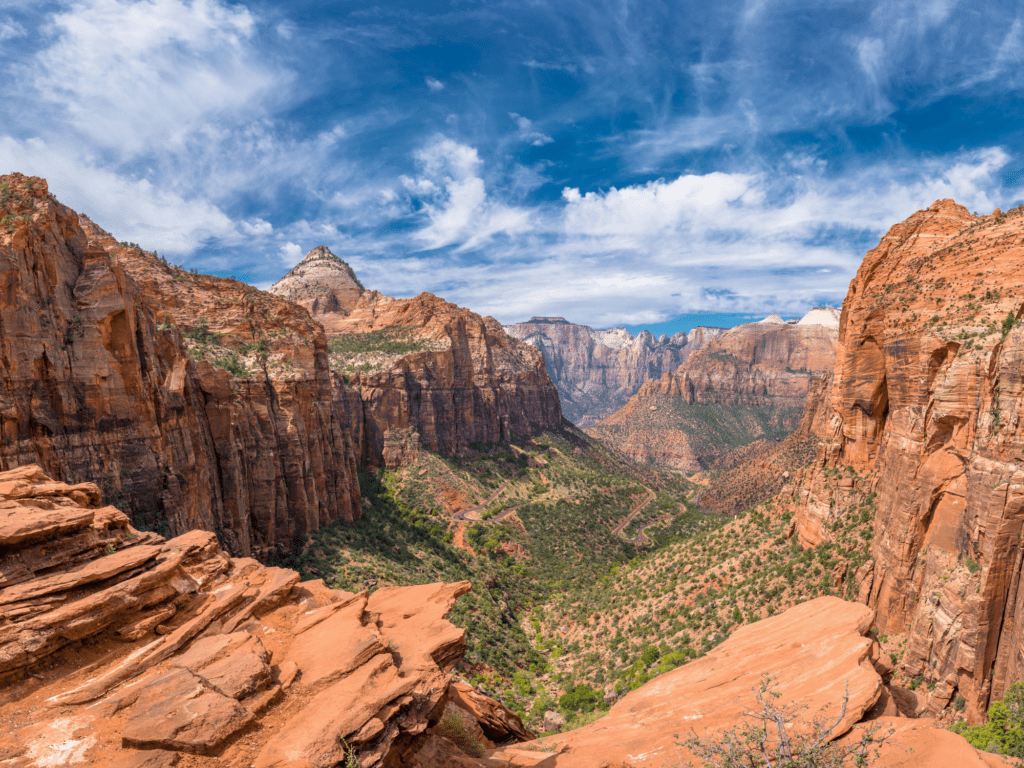 In March, the temperatures are milder than during the summer months, which makes it a more comfortable time to visit. The park is also less crowded, so you'll be able to enjoy all the sights and sounds without having to fight through crowds.
Guided Hiking Adventures
Zion National Park is a great place to go hiking, and if you're looking for a little guidance, there are a number of guided hiking adventures available. These tours offer a great way to learn more about the park and see some of its most beautiful spots.
Camping in Zion National Park
If you're looking for an outdoor adventure, camping in Zion National Park is a great option. There are a number of different campgrounds to choose from, and each one offers its own unique set of amenities and activities.
Zion National Park has nine campgrounds that offer a total of 2,000 campsites. There are also four group campgrounds that can accommodate larger groups.
Park Services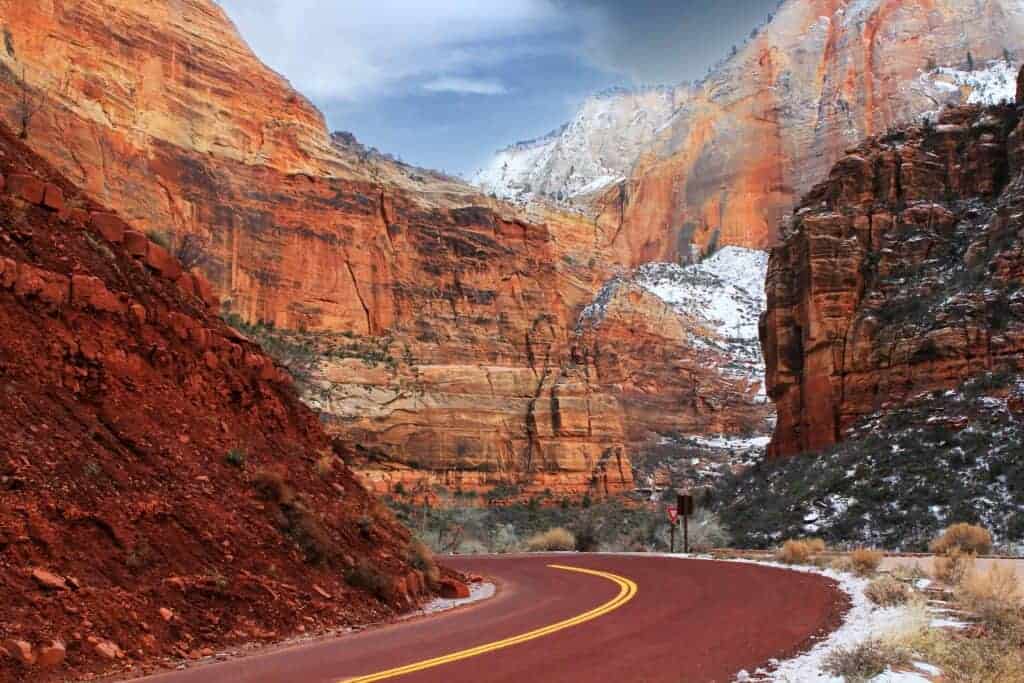 Since Zion National Park is open year-round, there are several services available for you to take advantage of. Each of the places listed below will have their own set of facility hours so you'll want to check on those to make sure you plan a visit while they are open:
Park Store
Zion Nature Center
Zion Canyon Wilderness Desk
Kolob Canyons Visitor Center
Zion Human History Museum
Zion Canyon Visitor Center
Get Out And Explore Zion National Park in April
Use the tips and suggestions mentioned above when planning your next trip to Zion National Park in April. There are so many things to do and explore when visiting a naturally historic place like this. Have you ever visited this area before? Let us know about your trip and if there is anything you would add to our list!